Heading out the door? Read this article on the new Outside+ app available now on iOS devices for members! Download the app.
Recently, I learned a really valuable lesson about entertaining and composure. I also learned that if something's going to go wrong, it probably will at the most inopportune time imaginable. If you can manage it (and it won't be easy, I promise you), the best thing you can do is keep your cool.
A few months ago, my fiancé and I decided it would be fun and intimate to host our own engagement party. I figured it would be the perfect opportunity to try out some new recipes on our friends, so I settled on cooking about 60% of the food and catering the rest. I spent a week planning the recipes and gathering the goods. A couple days out, I began doing whatever I could to make the day of the party go a little smoother. But it didn't matter how much I did in advance, because five short hours before nearly 20 people were set to arrive, this happened: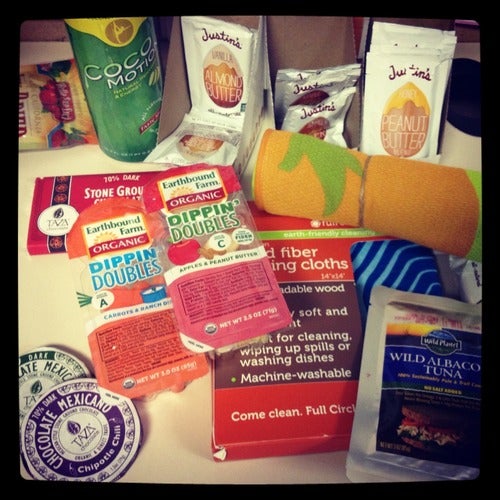 Don't get me wrong – I wasn't as cool as a cucumber when I first got the error message on my oven's digital panel. Not even close. And I was even less cool when I had to drag this monster of an oven out from its much-too-tight alcove and heave my body up onto the counter, and then descend down behind the oven to unplug what I discovered to be the largest and most intimidating plug of life. I did this three times – each time foolishly hoping for a different outcome. My back ached from hauling the stove, but I had no choice since I had no one to assist me.
After some Googling, calling the number on the user's manual, having a few minor meltdowns, telling myself not to have a meltdown and resetting the breaker, I knew it was time to move on.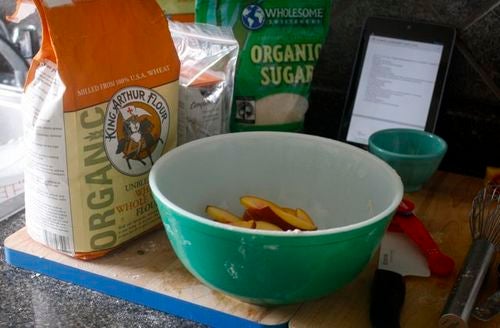 I started coming up with contingency plans for my recipes. I used my mini-balcony barbecue to roast tomatoes, brown crostinis and keep the food warm. Chef Jo's Kimchi Quesadillas were cooked in batches in a skillet on the stove top (at least that was working!). And by the good graces of God, I had decided to make a couple of raw recipes that could be served cold. Now, the only snag was that the catering was set to arrive cold and everything would have to be reheated before being served, but I was repaid for my efforts to keep calm when my guests began to arrive. Stepping in to save the day, my sister and two of my good friends went to work at creatively finding new ways to reheat four platters of food. The food situation wasn't perfect – far from it – but I kept remembering what one of our recipe developers, Jill Silverman Hough, wrote in our holiday feature in the November/December 2012 issue,
"Although you'll spend tons of time preparing wonderful things to eat and drink, remember that your guests aren't coming for that. They're coming to enjoy your, and each other's, company. That's the sweet stuff, and being available for it is way more important than any recipe."
I was so grateful to have read that quote before all of this went down. I kept repeating it in my head every time I thought I was going to breakdown, and it kept me focused on what was most important – celebrating with our friends. In the end, it was the most successful party we'd ever had. We had so much fun, and we didn't even feel the need to head out anywhere like we had originally planned. We even got our first noise complaint! Plus, the Kimchi Quesadillas were an absolute hit with our guests, a fitting reminder that good company and lovingly prepared, homemade food always wins out over pricey catering!