Crank Up Your Energy
Meet Jesse Lane Lee, the vibrant nutritionist behind our newest Clean Eating Academy course, Eat Clean for Energy.
Heading out the door? Read this article on the new Outside+ app available now on iOS devices for members! Download the app.
As a busy entrepreneur, media personality and mother to an 11-month-old baby, Jesse Lane Lee should be exhausted — but strangely, it's quite the opposite. As a long-time contributor to Clean Eating, Jesse always brings an infectious energy and positivity to the team, and it's why we chose her to be your instructor for our upcoming online course, Eat Clean for Energy. Jesse will help guide you step by step to rev up your stamina and help you stay focused and energized throughout your day. We sat down with her to bring you a preview of the material she will be sharing as well as her top tips for all-day energy that you can start incorporating right now.
Clean Eating: Have you always been a bundle of energy?
Jesse Lane: Not always. I was a civil engineer before embracing holistic nutrition. I went to work as an engineer during the day and then studied nutrition at night. Upon graduating, I worked with clients in the evenings and on weekends. After four years of that, I was exhausted and my energy was zapped. I would wake up every day wishing I could sleep another three hours. I was foggy and had trouble concentrating. I had to take a step back and treat myself the same way I would treat one of my clients: I started eating energizing foods and making the lifestyle changes required to get my energy levels back. And now I'm excited to show you how you can live every day with boundless energy like me.
CE: What foods should people avoid to keep their energy high?
JL: Anything made of refined flours or grains (like white bread and pasta) is not going to help boost your energy levels. When grains are processed, the fiber-containing bran and the nutrient-rich germ are removed. Without the bran, grains are quickly metabolized into sugar in the body. This causes a temporary spike in blood sugar and insulin levels followed by a drop in energy levels. Sugar is also a big energy zapper; breakfast cereal, granola bars, yogurt, fancy coffee beverages, juice, pop, candy and other sugary foods cause a short energy boost followed by a crash.
CE: What are some of your favorite foods to incorporate for more energy?
JL: Adding more healthy fat into your diet is a great way to boost energy levels. Healthy fat is a sustainable long-term source of energy for your body. Fat is also very satiating, so it can keep you feeling full for longer, thus reducing your chances of overeating. My favorite sources of healthy fats are coconut oil, avocados, salmon and flaxseeds. I also like to incorporate iron-rich foods. The primary function of iron is in the formation of hemoglobin, which carries oxygen throughout the body. When you don't get enough iron, your cells don't get the oxygen they need to thrive and you start feeling tired. My favorite iron-rich foods are spirulina, lentils, organic chicken and grass-fed beef.
CE: What's one thing people can do right now to increase their energy?
JL: The simplest thing you can do is drink more water. Our bodies are mostly made up of water, and it has a role in every function the body performs, including its energy-generating process. When you aren't drinking enough, you become dehydrated. Dehydration leaves you feeling drained and fatigued. By the time you feel thirsty, you are already dehydrated. This makes it important to stay on top of your hydrating game. The general rule of thumb is to drink 2 liters, or eight glasses, of water a day.
CE: What will students learn in this course?
JL: It'll be like a seven-week energy-boosting bootcamp, with me right there with you. I'll explain how each food affects energy levels, and I'll even get a little sciency on you and explain exactly what's going on in your body so that you understand my recommendations. We'll have a blast in the kitchen trying new recipes and techniques that will completely transform your culinary and nutrition skills.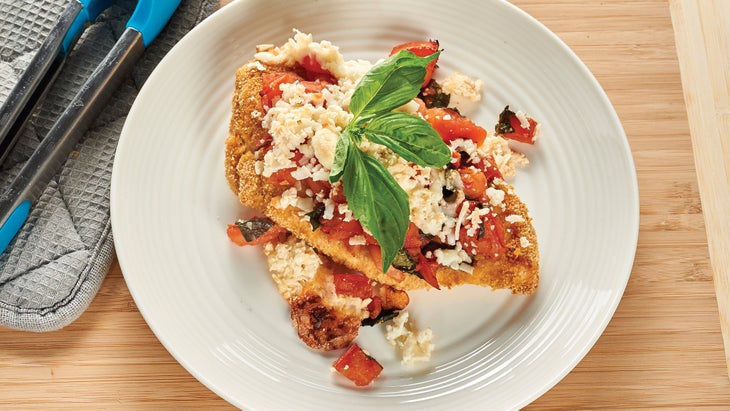 Beat Fatigue & Find Your Strength
In just 7 weeks, Jesse will help you get to the root of your fatigue by learning which foods to embrace and which to avoid, key lifestyle habits and supplements to consider. Plus, you'll get into the kitchen with Jesse to cook up delicious breakfasts, lunches, dinners and snacks that are all designed to maximize your energy. Check out cleaneating.com/energycourse.