5 Recipes With Serious Anxiety-Soothing Impact
What do Brazil nuts, fatty fish and dark chocolate all have in common? They can all help ease symptoms of anxiety. Try these, plus more proven anxiety-busters, in the following recipes.
Heading out the door? Read this article on the new Outside+ app available now on iOS devices for members! Download the app.
If you think you've heard the word "anxiety" more than usual lately, it's likely not a coincidence. Generalized Anxiety Disorder affects roughly 6.8 million American adults today. And between 2020 and 2021, with the continuing COVID-19 pandemic, this number has risen. According to the CDC, roughly 36.4% of US adults were experiencing recent symptoms around August 2020. By February 2021, that number rose to 41.5%.
You don't have to be diagnosed with an anxiety disorder to experience symptoms of anxiety. If you've felt notably more irritable, fatigued, restless and excessively worried lately, this can be a bout of anxiety. If you have been or think you need to be diagnosed with an anxiety disorder, the panacea probably doesn't lie in Brazil nuts, but in professional care. But if you've experienced a slight uptick in symptoms, researchers have uncovered some foods that may help.
The following list of recipes all feature an ingredient linked to easing the mind and lowering symptoms and markers of anxiety. Not only will these highly nutritious recipes nourish your body, but they may also help put your mind at ease.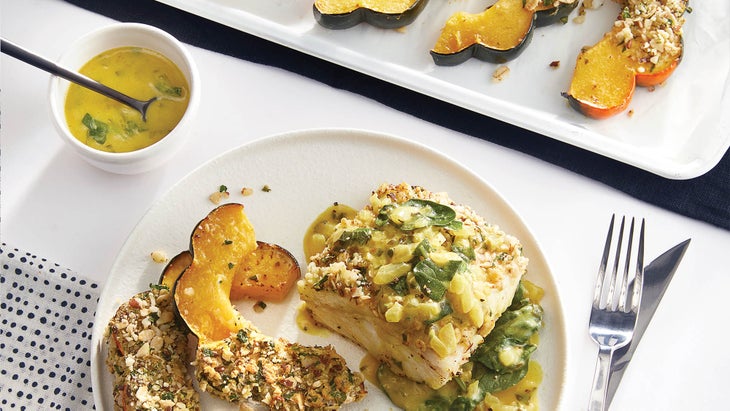 Brazil nut trees have been a staple of the Amazon for millennia. Brazil nuts are a food that's associated with easing anxiety symptoms due to their high selenium content. Studies link selenium deficiency to higher levels of anxiety, depression and tiredness symptoms. This is where the Brazil nut comes in. A one-ounce serving contains a whopping 988% of the Reference Daily Intake of selenium. We get creative with it in this beautiful Nut-Crusted Acorn Squash & Halibut in Mustard Spinach Sauce. A gluten-free recipe, we rely on this mood-boosting nut instead of breadcrumbs for that beloved crunch.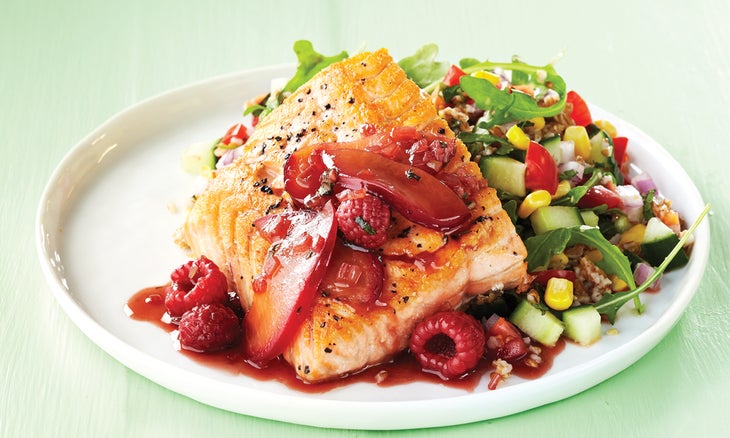 The Clean Eating team could sing the praises of fatty fish til the cows come home. But of its many benefits, its impressive effect on anxiety-related symptoms is lesser known. Researchers find that subjects who took high doses of omega-3s experienced a reduction in anxiety-related symptoms. Furthermore, a lack of omega-3s has been linked to an increase in behavioral and psychiatric disorders. In our Moroccan-Style Salmon with Herbed Bulgur Salad, we pair the king of fatty fish with a heaping serving of veggies and fruits, plus fiber-rich bulgur.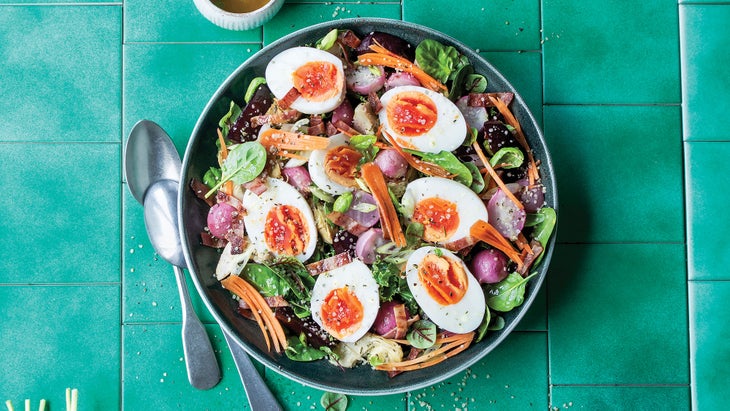 Eaten all over the world, eggs are famed for having a perfect amino acid profile (amino acids are the building blocks of protein). That means they contain all nine essential amino acids that your body needs daily. One of these nine amino acids is tryptophan, which helps create serotonin. Serotonin is a neurotransmitter used for regulating mood, sleep, memory and behavior, and is thought to boost the brain and relieve anxiety. Get your fill of eggs from this bountiful bowl: Spinach Salad with Crispy Artichokes & Basil Dressing.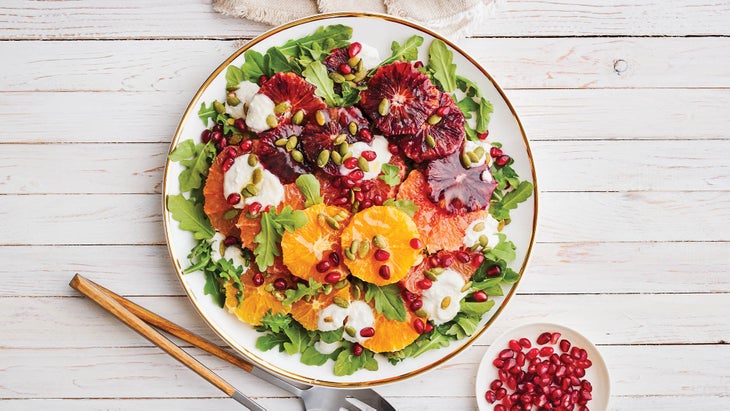 Pumpkin seeds aren't just a crunchy snack. These nutty morsels are among the better known foods thought to improve anxiety symptoms. Pumpkin seeds are a rich source of magnesium, with a one ounce serving containing roughly 37% of the RDI. A 2017 review of 18 different studies concluded that scientists had found numerous times that magnesium could alleviate subjective measures of anxiety and stress. And just a little can have an impact. To soothe your anxiety symptoms, sprinkle pumpkin seeds over our gorgeous Mixed Citrus & Arugula Salad Recipe.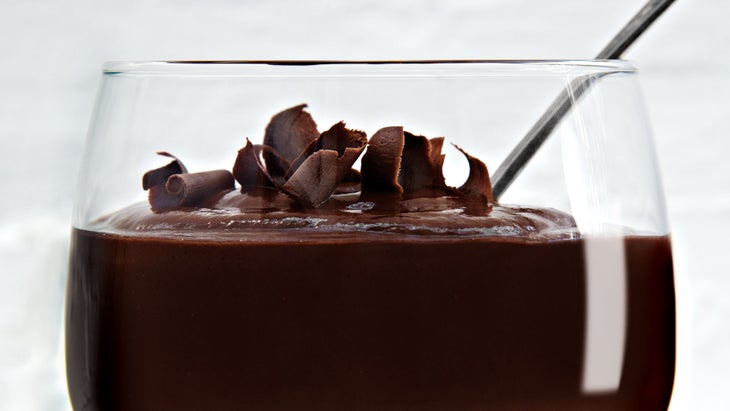 Chocoholics can rejoice knowing that dark chocolate has been linked to reducing markers of anxiety in numerous studies. This beloved treat is a triple whammy in terms of anxiety-beating elements. Firstly, dark chocolate is rich in flavonoids which may reduce inflammation and cell death in the brain as well as improve blood flow. Secondly, it's rich in tryptophan, just like eggs. As aforementioned, tryptophan helps create serotonin — the happy hormone. Lastly, dark chocolate is also a solid source of magnesium. As we mentioned in the case of pumpkin seeds, magnesium has been shown to alleviate anxiety. If you're looking to chill out via chocolate, look no further than our creamiest-ever Dark Chocolate Pudding.
Learn more about eating clean for anxiety with these articles, recipes, meal plans and more: