New Food Trends for Clean Eaters in 2013
We took a look at the 2013 food trend predictions to narrow down a few that will fit in snuggly with your clean diet!
Heading out the door? Read this article on the new Outside+ app available now on iOS devices for members! Download the app.
1. Juicing Continues
Juicing exploded in 2012, with the number of companies offering juice cleanses proliferating and more and more clean eaters creating their own blends at home. Not only does juicing make it easier for you to get your daily recommended dose of fruits and veggies, but we take it one step further and recommend blending (maintaining the pulp) to ensure that you're also getting all the nutrients and antioxidants from your produce!
ALICIA'S TIP: In some cases, giving the blended juice a quick strain can remove any unwanted froth while still maintaining ample nutrients!
Perk up your juice with these flavor enhancers: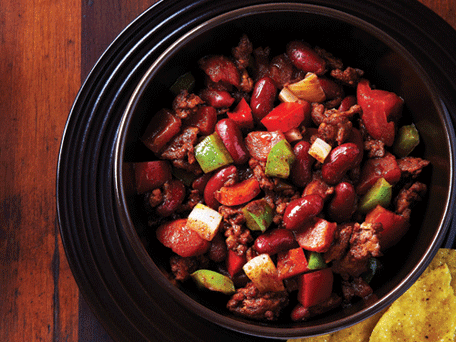 2. Chicken Gets More Creative
Chicken-centric eateries are popping up throughout North America, from Toronto's The Chickery to New York City's Simply Chicken (courtesy of power chef Jean-Georges Vongerichten). Making sure you use the best-quality chicken your budget can afford is the first half of the battle. The second? Getting creative!
Here are a few chicken dishes that think outside the box:
Mole Chicken Chili (pictured)
Crispy Asian Chicken and Creamy Corn Bake
BBQ Chicken Pizzas
Chicken Bahn Mi with Quick-Pickled Cucumber
Creamy Buffalo Chicken Dip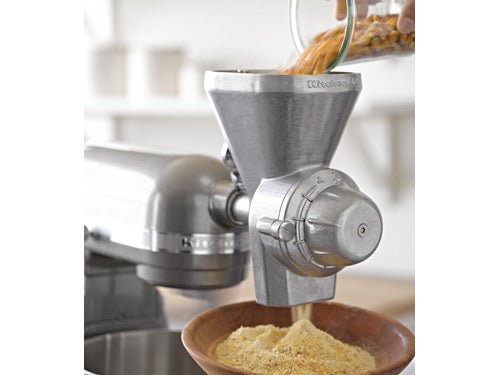 3. Milling Your Own Flour
When you think about how much more fragrant spices are when you grate or grind them yourself, you can understand why milling your own fresh flour would lead to a superior product (one that's loaded to the gills with nutrients!). Mills come in different shapes and sizes at various price points (ranging from the low $100s to $500). If you have a KitchenAid stand mixer, you can buy a grain mill attachment for grains such as oats, wheat and barley that allows you to select the coarseness of the grind.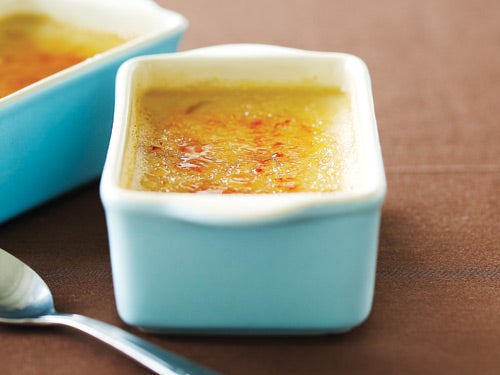 4. Tea Time
The year of tea is 2013, and this prediction is twofold. With specialty tea shops spreading like wildfire (DAVIDsTea, Teavana, Tealish and the list goes on), it looks like the bagged bevvy is set to usurp coffee's caffeinated reign! Given our growing familiarity with different leaves and flavor possibilities, we're also on board with the prediction that dishes infused with tea flavors – from mains to desserts – are set to explode this year.
Try a few of ours to see if this trend tickles your fancy: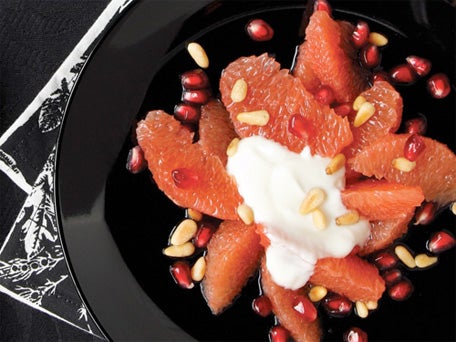 5. Grapefruit
I just recently tried my first Jaffa Sweetie (a cross between grapefruit and pomelo), and I'm hooked! As a grapefruit addict, this trend feels like it was created with me in mind! But seriously, the citrus fruit, replete with its vitamin C and digestive benefits, lends a tart flourish to juices, brightens up salads and makes for a light dessert with a dollop of Greek yogurt and a drizzle of honey.
Try these grapefruit dishes:
6. Pickling & Fermenting
It won't be hard to find a good pickle in 2013, though it certainly won't be limited to cucumber. Pickling is a millennia-old food preservation technique that uses vinegar to keep perishable products good for months. Other methods of fermentation using lactic acid bacteria will also be in hefty supply: think Korean kimchi, sauerkraut, kombucha and a bevy of creative breads.
Another noteworthy product is a fermented Korean chile paste called gochujang, set to usurp Sriracha's piquant title of hot sauce du jour. You may recognize the sweet 'n' spicy paste from its use in bibimbap, but it also adds ample flavor and binding texture to stir-frys, marinades, fried rice and more! (Be sure to find a brand that keeps sodium levels in check.)
We've got some sweet pickling recipes and tutorials coming up, from Quick-Pickled Radishes ("Chez Chef", March 2013) and Pickled Quail Eggs recipes to a three-part "Kitchen Confidential" series that includes ample pickling information. For now, get your pickle on with a few of these recipes: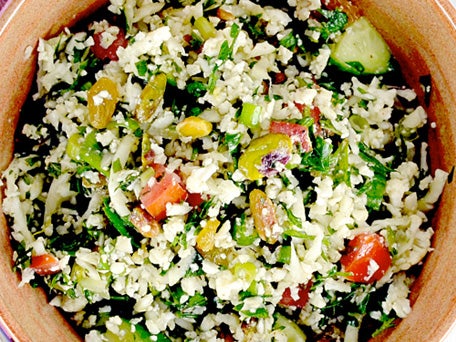 7. Cauliflower
It seems like cauliflower has long been the Jan Brady to broccoli's Marsha, but the bulbous white veggie won't be an understudy in 2013 – it's stepping into the spotlight! You may have already seen whole-roasted heads of crunchy cauliflower on menus at trendy restaurants (like The Fat Radish in New York City), but you're about to see a whole lot more. It doesn't hurt that the cruciferous vegetable is full of nutrients that provide detoxifying, antioxidant and anti-inflammatory benefits, which suggests it may have cancer-preventative and cardiovascular-supportive qualities. Not too shabby!
Try blending some boiled cauliflower into your mashed potatoes for a nutritional boost, or crumble it as a meat or grain substitute. We've got a few creative ways to incorporate bulbous cauliflower into your diet this year: