The Benefits of Plant-Based Eating from Those Who Know It Best
This year, Greens Restaurant teamed up with Bay Area chefs to celebrate 40 years of veg-heavy dishes. Clean Eating spoke with five of them about the reasons you should consider going green.
Heading out the door? Read this article on the new Outside+ app available now on iOS devices for members! Download the app.
How will a plant-based diet not only benefit your body but the environment at large?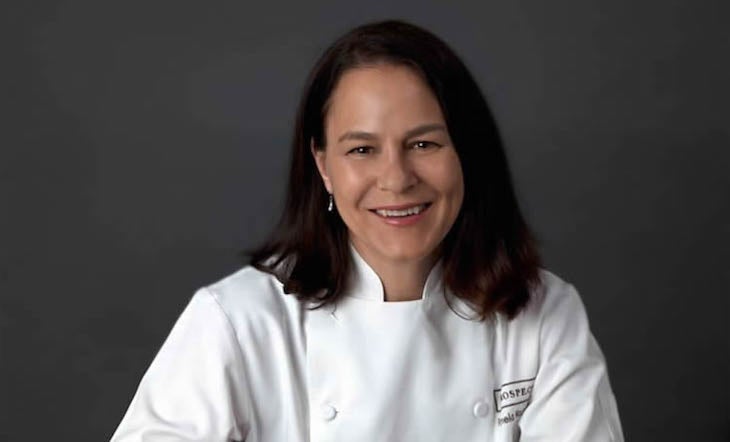 Chef Pam Mazzola, Prospect: When you ask these questions to a chef in Northern California, we don't understand why you wouldn't eat a plant-based diet. But when you think of what's available in most places around the country, the availability of fresh produce can be grim. In California, it's all grown 100 miles from our major cities. We have a bounty around us –there is nowhere else in the world with micro-climates like this, we have so much to choose from. Most people who are working toward a plant-based diet tend to use products that are grown close to them. The biggest benefit of shopping local is that it's not being shipped from far away, so your carbon footprint is a lot smaller and you have access to food with greater nutrients. As a chef, it's still a stretch to get creative with only plant-based recipes. The key is education. It's not intuitive; we need to read books and experiment.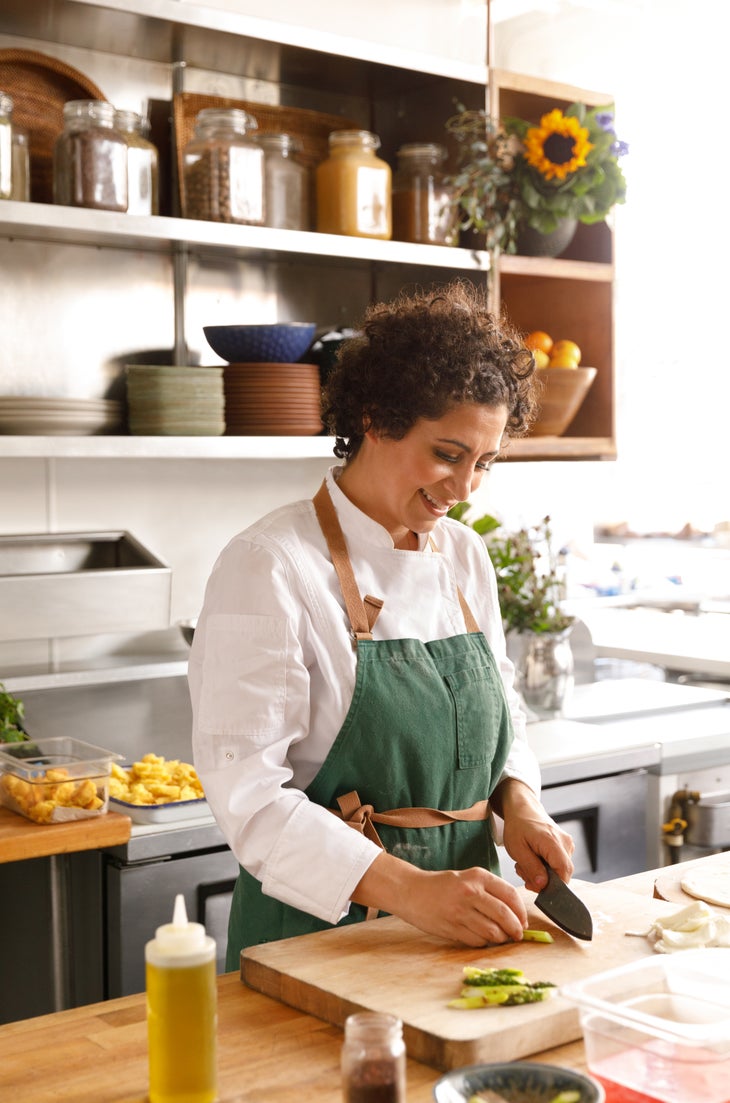 Chef Reem Assil, Reem's California: More vegetable-centric diets mean that we are building a resilient ecosystem. By supporting small, local farmers who work the land we can support not only their livelihoods but also the soil. Engaging in regenerative agriculture is the only way we will save the soil that has been depleted in California, and as chefs we can play a role in that.
Chef Tanya Holland, Brown Sugar Kitchen: I've been listening to [the audiobook of] The Plant Paradox and I've learned that a mostly plant-based diet is the direction we need to move towards as individuals for better health. I've participated in several global summits on the future of food and the solution is really in our dietary choices. If we consume less processed food, we will use less energy and resources and that's best for the planet.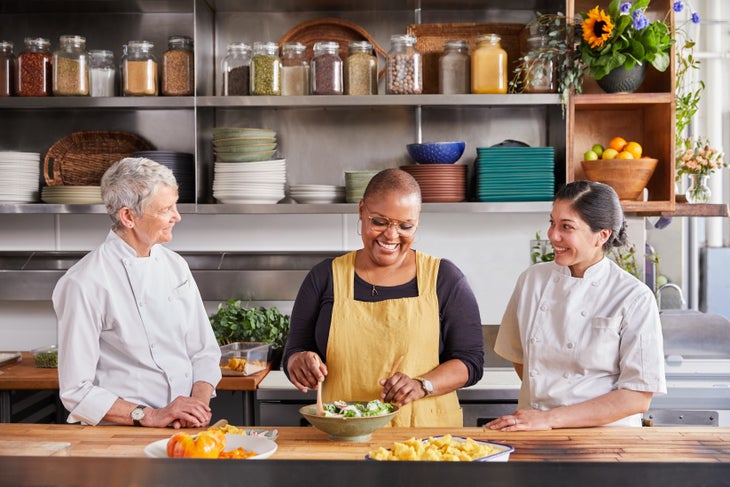 Kim Alter, Nightbird: If we all went to a plant-based diet, the possibility of having not enough food for humanity in the future could practically disappear. The benefits that come from eating all vegetables and plants are endless. I try to be as holistic as possible and utilize plants and herbs to keep my mind and body healthy.
What do you think is the biggest misconception many people have about plant-based eating?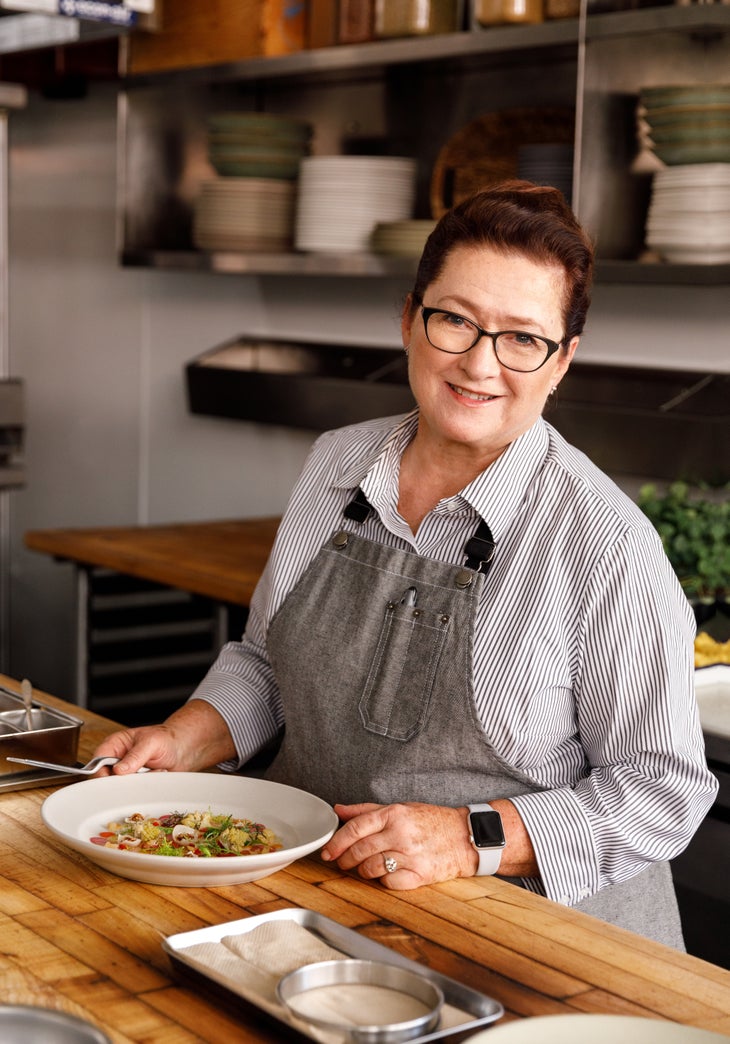 Chef Suzette Gresham, Acquerello: People may believe it is not substantial or satisfying; that it will be bland or repetitive; that the meals will have a nutritional deficit; or that they don't like vegetables (enough) to consider it an entrée.
Holland: I think that most people assume it's some sort of fad for extreme dieters. They may also think that there is a lot of "fake" food involved (i.e., meat substitutes). A non-cook may not understand the versatility of vegetables and how many of them alone or combined provide plenty of protein and other nutrients. Some of the best meals I've had this year have been at vegetarian restaurants such as Dirt Candy and ABCV.
Mazzola: That you are not going to get enough protein and not be full. I really do think that's a lot of it. It's cultural; most people in the U.S. are not trained to eat that way. We've had the government pyramid of protein, starch and vegetables for so long, and people still need to be educated. You can get everything you need from a plant-based diet. People think it needs to be all or nothing. You can eat a plant-based diet three to four times a week. You don't need to be vegan, or vegetarian. It's best to start slowly, with one or two days per week.
Related: The Benefits of Plant-Based Eating
Assil: I think the biggest misconception about plant-based eating is that it's not fun or versatile. On the contrary, there are hundreds of ingredients to choose from which make dishes featuring vegetables all that more interesting.