Fat-Burning Lentil Recipes
Lentils are a fantastic source of protein and fiber, keeping you full for hours and replacing oft-fattier meats. Their iron content is particularly helpful as iron is a key component of the enzyme system that ensures a well-running metabolism! Here are four lentil recipes to help you burn fat and keep it off.
Heading out the door? Read this article on the new Outside+ app available now on iOS devices for members! Download the app.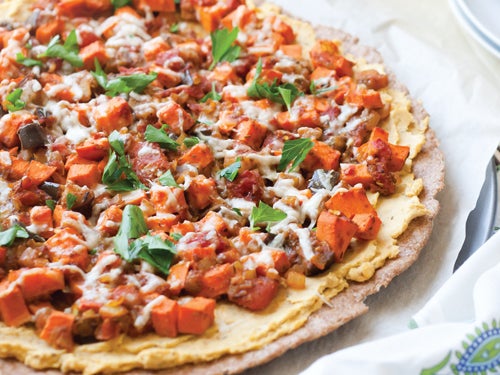 1. We know, National Pizza Week was two weeks ago – but this baby will have you burning fat all year round! We love how nontraditional this pizza is, with lentils in lieu of sauce and toppings such as sweet potatoes, curry powder and ginger!
See the Curried Sweet Potato Lentil Pizza recipe.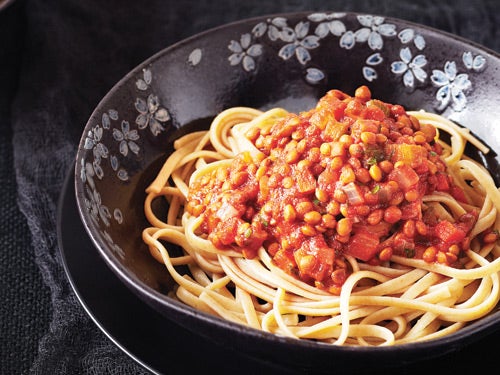 2. Meaty lentils make a wonderful substitute for the typical ground beef or pork found in hearty, slow-simmered Bolognese. We also speed up the process a bit – ours is ready in just over an hour!
See the Pasta Lentil Bolognese recipe.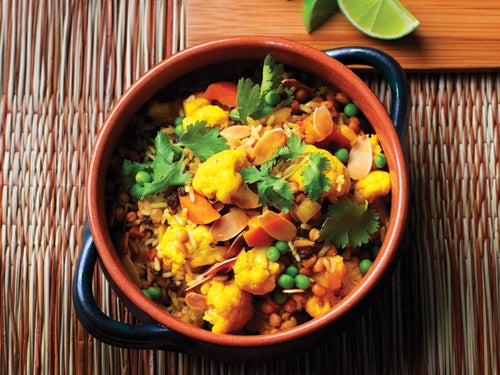 3. Lentils aren't the only elements that make this Indian rice dish a winner! While the pulses are a plus, especially for our figures, we're also keen on the 15 minutes it takes to make.
See the Indian-Style Lentil & Cauliflower Biryani recipe.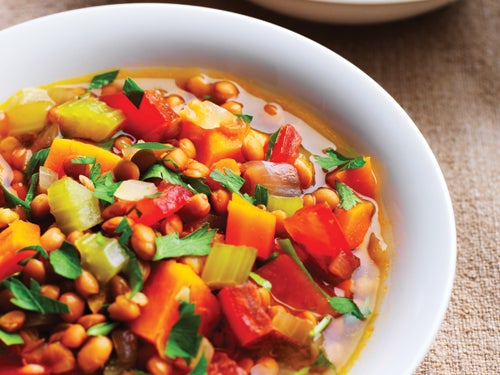 4. This 30-minute meal, a hearty vegetarian stew to stave off winter chills, boasts 2 cups of lentils for a whopping 9 grams of fiber per serving (and a mere 2 grams of fat!).
See the Lentil & Sweet Potato Stew recipe.
Loved these lentil recipes? Find more healthy dinner recipes here.