5 Super-Fresh Homemade Salsas
Learn how to make one classic salsa and then experiment with our 4 variations. Our nutrient-rich salsas will liven up any dish and inspire fresh meal ideas all summer long.
Heading out the door? Read this article on the new Outside+ app available now on iOS devices for members! Download the app.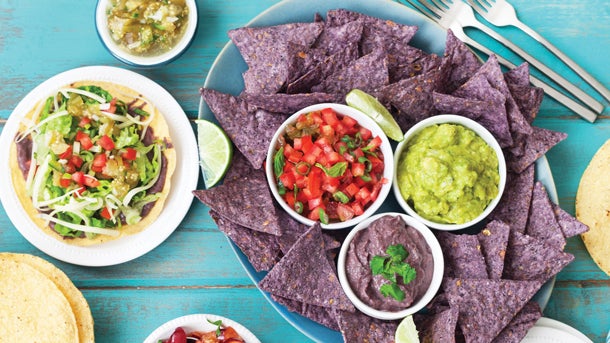 Salsa is one of the most commonly consumed sauces or condiments worldwide. The word salsa is the Spanish term for sauce, and it comes in many flavorful forms, from salsa cruda (meaning raw sauce), a simple chopped tomato-based salsa to salsa verde (meaning green sauce), made from tomatillos. Of course, everyone knows the tomato is the star of this Mexican condiment but its many variations include ingredients such as onions, chiles, garlic, cilantro, basil and lime juice. The combination of spicy, savory and sour goes beautifully with Mexican cuisine, but in the last few decades, salsa has also been known to make appearances with nontraditional dishes.
In addition to its versatility, salsa can add a bevy of nutrients to your meal, particularly if it's homemade. The whole-food ingredients that tend to be included in homemade salsas have a plethora of health benefits that can sometimes be absent or overpowered by the salt, sugar and preservatives found in store-bought varieties.
See also Mexican-Style Stuffed Bell Peppers
The ingredients traditionally used, such as tomatoes and onions, contain fiber and are low on the glycemic index, meaning they can help regulate blood glucose levels while reducing glucose spikes. But that's not the only benefit these ingredients have. Tomatoes, which are notably high in antioxidants, specifically vitamin C, vitamin E and the carotenoids lycopene, lutein, alpha-carotene and beta-carotene, have been linked to increased bone health as well as reduced rates of both cancer and heart disease. Garlic and onions are often noted for their prebiotic presence, which provides increased immune benefits, aids in the absorption of minerals and may reduce the risk of colon cancer. Garlic specifically is a powerful defense against high blood pressure if eaten daily. That squirt of lime or lemon juice ups the vitamin C content of the salsa, further increasing its antioxidant properties while simultaneously enhancing its flavor profile. Herbs like basil and cilantro are an amazing way to add leafy greens to any condiment or dish, in turn increasing its fiber, folate, iron and phytonutrient content.
Overall, focusing on plant-based, homemade sauces, dips and condiments like salsa may help reduce your risk of chronic diseases such as type 2 diabetes, cancer and heart disease, all the while promoting healthy skin, increased energy and healthy weight. Not only that, creating your own salsa using whole, flavorful ingredients will make those tortilla chips and that burrito more than just another party snack or midday meal.
See also Individual Black Bean Mexican Layer Dips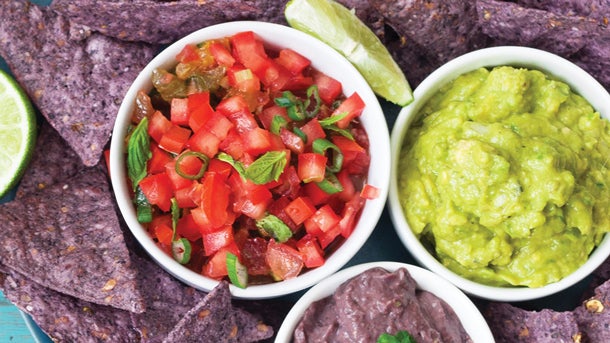 Fresh Salsa Cruda
Serve with blue corn chips, bean dip and homemade guacamole.
Get the recipe.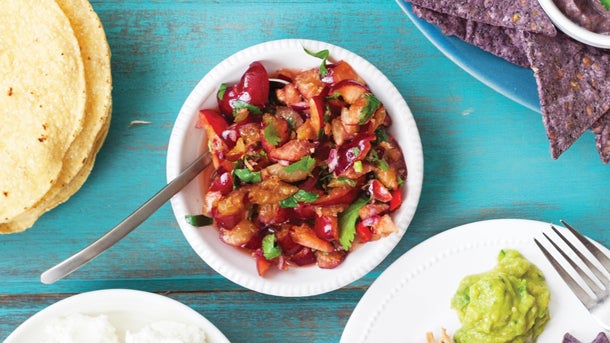 Sweet Cherry Cilantro Salsa
Goes well with a mole dish or on crackers accompanied by soft goat or nut cheese.
Get the recipe.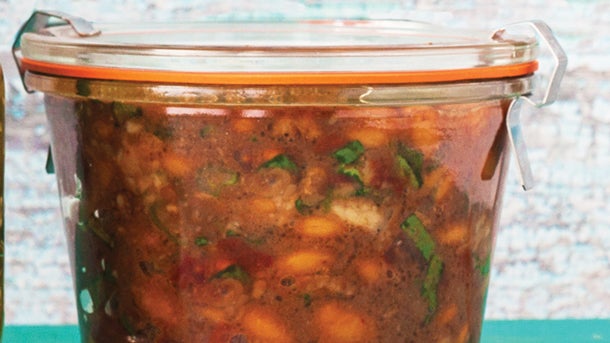 Chipotle & Pinto Bean Salsa
Try this salsa over a quesadilla with grilled jalapeños, red and green bell peppers and sliced avocado.
Get the recipe.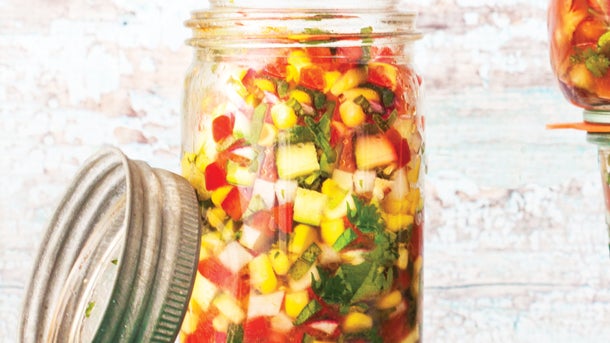 Spicy Summer Veg Salsa
Wonderful over any whitefish, with marinated tofu or on a barbecued burger with all the fixings.
Get the recipe.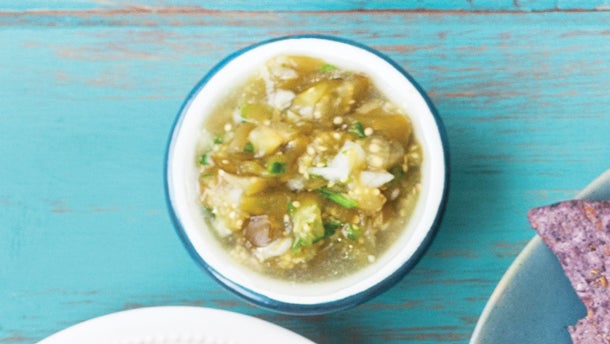 Salsa Verde
Serve this with any Mexican dish, from enchiladas, tacos and burritos to tostadas and hot tamales.
Get the recipe.