Breathe Easy Bath Bombs
Banish aches and colds with bath bombs infused with ginger, rosemary and eucalyptus.
Heading out the door? Read this article on the new Outside+ app available now on iOS devices for members! Download the app.
There's nothing like a hot bath when you're feeling run down or under the weather. These bath bombs are designed to heal achy flus and sniffly colds with ginger powder to increase circulation, while rosemary and eucalyptus essential oils open the respiratory passages and soothe sore muscles.
Bath Bombs
(Makes 4 bath bombs)
DRY INGREDIENTS
8 oz baking soda
4 oz cornstarch
4 oz citric acid
4 oz sea salt
1 tsp ground ginger
WET INGREDIENTS 
4 tsp witch hazel distillate
4 tsp avocado oil
40 drops eucalyptus essential oil
40 drops rosemary essential oil
6 drops liquid food coloring of your choice
EQUIPMENT 
1 digital scale
1 large glass bowl
1 glass measuring cup
1 whisk
1 pair disposable gloves
4 bath bomb molds
1 roll parchment or waxed paper
Step 1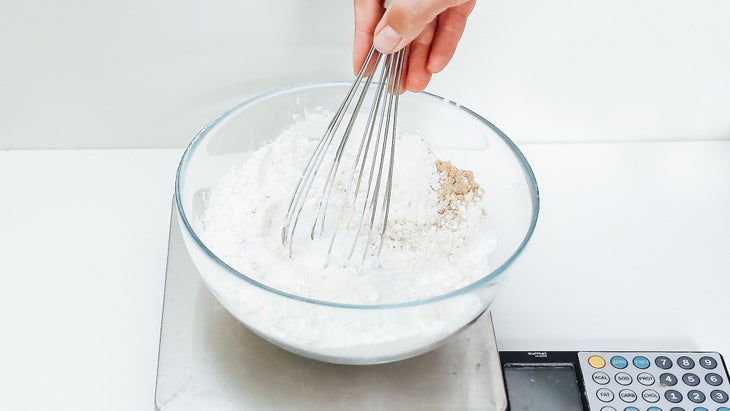 Step 4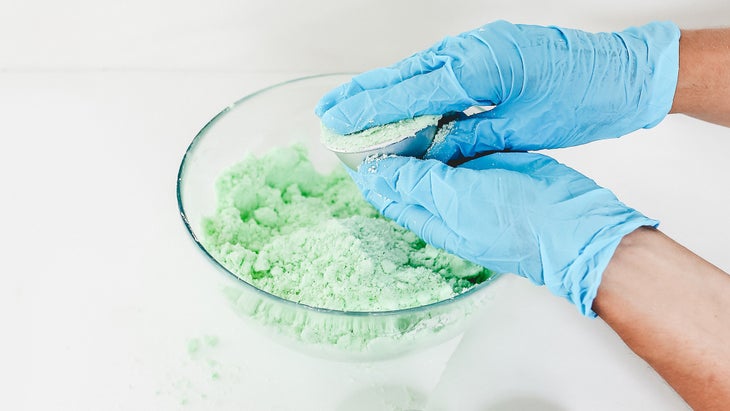 Step 6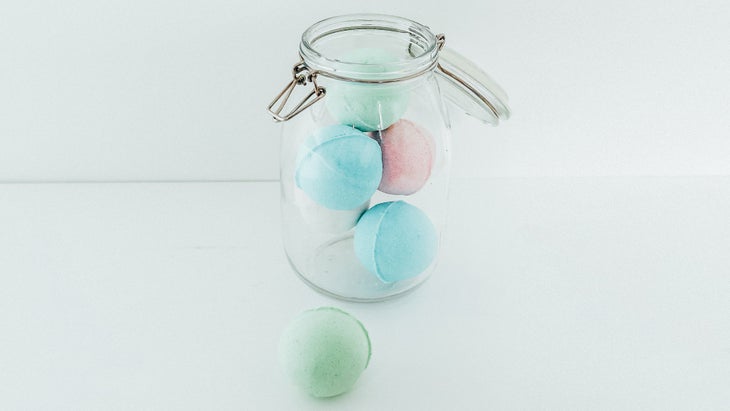 Step 3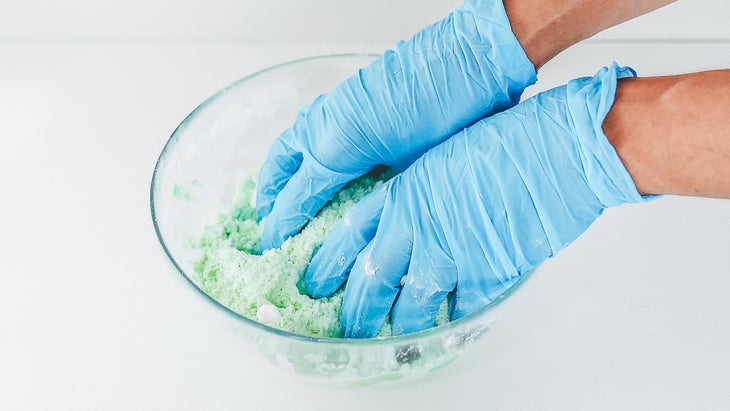 Step 5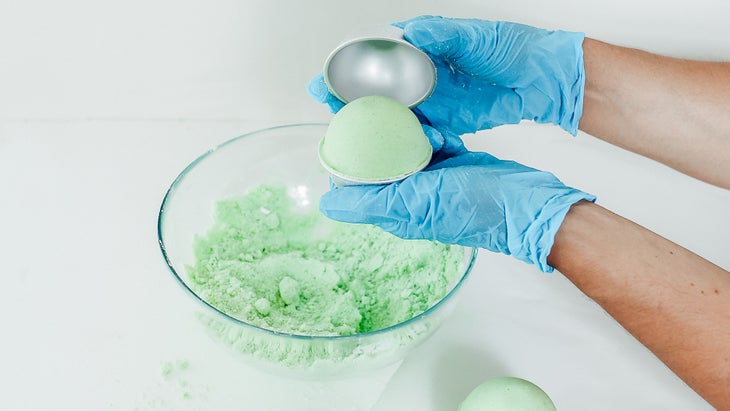 Step 2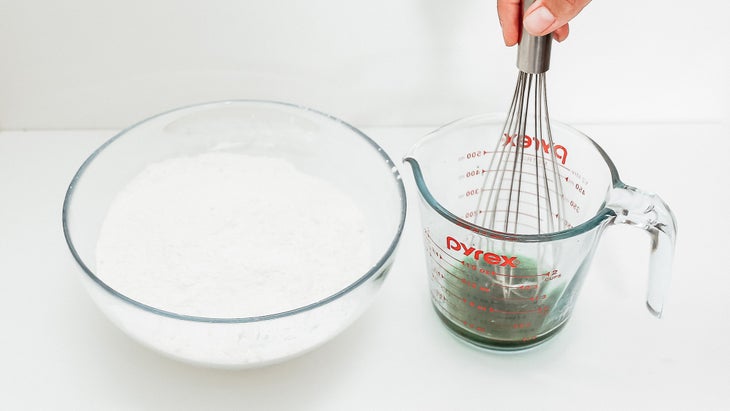 1. To a large glass bowl, add all dry ingredients, measuring with a digital scale as needed. Whisk thoroughly.
2. To a glass measuring cup, add all wet ingredients; whisk to combine.
3. Add wet ingredients to dry, pouring slowly. Use gloved hands to mix together thoroughly.
4. Fill each half of bath bomb molds, packing mixture in firmly and filling molds completely.
5. Press each half together tightly. Carefully remove one half of the mold and gently place bath bomb on parchment or waxed paper. Remove the remaining mold half and leave to dry overnight.
6. Once completely dry, store bath bombs in an airtight container until ready to use.
TIP: You can also use silicone muffin trays as molds.