Meet the Eco Heroines Who Are Shaping What's Next
Ready to be inspired to make a positive environmental impact this year? Check out these 3 changemakers who push the limits of how we think about everything from plastic wrap, better-sourced meat and your daily cup of joe.
Heading out the door? Read this article on the new Outside+ app available now on iOS devices for members! Download the app.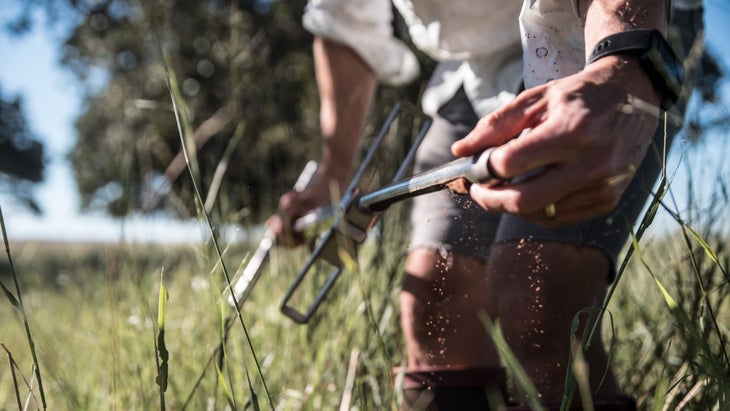 It can be easy to romanticize the changemakers who are upending the conventional food system. To breeze through headlines, one might imagine they spend their days boldly bringing a cool concept to market, enjoying a profit, while also building a better world, right? Kind of.
The truth is, the path to revolution can be a slog. Often, founders will tell you that getting people to change how they think about, shop for and prepare food can feel like an uphill battle (how long, really, did it take you to always remember your reusable totes?). There's an awful lot of grit — not to mention gritty details — that goes into getting folks to change a mindset or a habit. In my decade of focusing on the intersection of people and planet, I've seen firsthand how shifts that may feel like sudden change (such as organics in every aisle of the grocery store) actually took years of behind-the-scenes toil.
See Also 4 Climate Change Solutions
It also takes vision. Which is why I am so proud to feature these ahead-of-the-pack innovators who are putting their time and talent into solving some of our most urgent challenges. What unites them? They are rejecting the status quo and using the power of business to create a more sustainable, healthy and kind world.
"People have woken up," says Kerry Diamond, owner of Smith Canteen in Brooklyn, New York, and one of our CE eco heroes. "There's no turning back. It's up to us to create something better."
1. Kerry Diamond
Co-owner, Smith Canteen, Brooklyn, New York

WHAT IT IS: Kerry Diamond is on a mission to create one of the world's greenest coffee shops.
Starting January 2019, Smith Canteen will no longer offer single-use plastic.
"The challenge is that so much of the coffee shop mentality is grab and go," she explains. That disposable mindset means piles of cups, lids and straws heading to landfills just for us to achieve our daily caffeine fix. "What we need to do is turn the reusable coffee cup into what the tote has become," says Diamond.
While there's no blueprint to follow, Diamond is taking inspiration from Instagram and forward-thinking coffee cultures like that in Australia. "We're still creating best practices as we go." So far, Smith Canteen has switched to paper straws, will serve only compostable lids and cups starting in January 2019, and currently offers a 10% discount for customers who bring a reusable cup (that's roughly three times the savings as the standard 10 cent discount many larger chains offer). They also sell KeepCup, a line of reusable coffee cups she fell in love with on Instagram.
While Diamond supports the use of compostable products (Starbucks recently announced plans to serve 100% recyclable and compostable cups within three years), she sees them as an interim step towards a more conscious consumer culture. "Many people don't realize that these products have to be composted, and in many places, there isn't even the infrastructure to compost them. For instance, most offices or cities don't have bins. To me, it doesn't feel like a long-term solution for the planet. We need to change our culture of disposing things."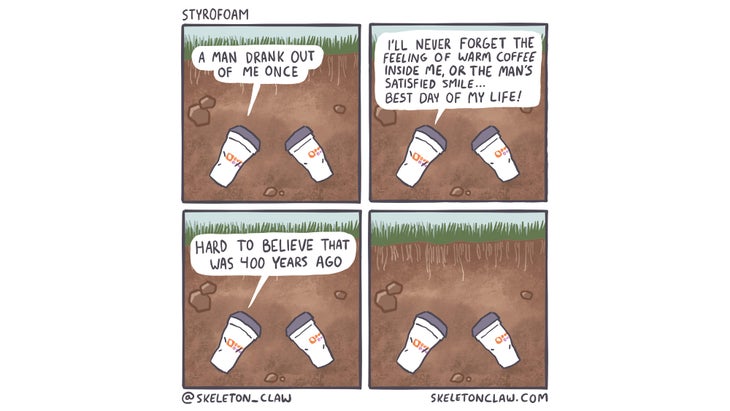 Her immediate goal? To boost the number of customers bringing a reusable cup by 100 each month. "Ultimately, that's the swap, getting people to bring their own cup," she says. She and her team are constantly tracking and tweaking as needed: In the past five months since launching the project, Diamond says the cup discount for her shop has been used 2,057 times.
While the problem of plastic can seem insurmountable, Diamond isn't discouraged. "Right now, I'm all about the little victories. Every time somebody walks in who's a regular and says, 'Hey, because of you I got a cup!' it's a step forward, because each person who is excited is causing a ripple effect."
Diamond believes in setting doable goals instead of trying to be perfect. "There are so many little things we can do to live a greener life," she says. A greener cup of joe is one of them.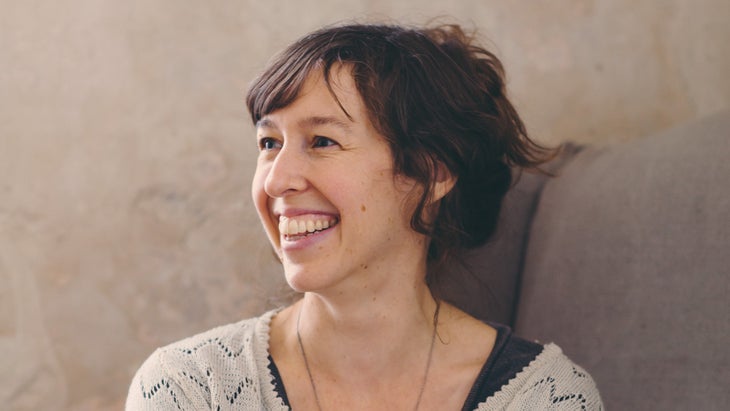 2. Sarah Kaeck
Founder, Bee's Wrap, Bristol, Vermont

WHAT IT IS: A reusable and compostable alternative to plastic wrap that also happens to be irresistibly chic.
Sarah didn't set out to create a company. Rather, this mother of three (and gardener and goat keeper) was inspired by a simple question: How can we eliminate the plastic disposables most Americans rely on in the kitchen while still preserving freshness? The result was both versatile and durable. Handmade using only organic cotton, beeswax, jojoba oil and tree resin, Bee's Wrap was born and features beautiful prints and fabric certified by the Global Organic Textile Standard.
"Bee's Wrap grew out of our love of cooking and our desire to reduce the amount of plastic we used in the kitchen for food storage — as well as for the health of our family and the environment," she explains. Bright and beautiful food transport, without the footprint.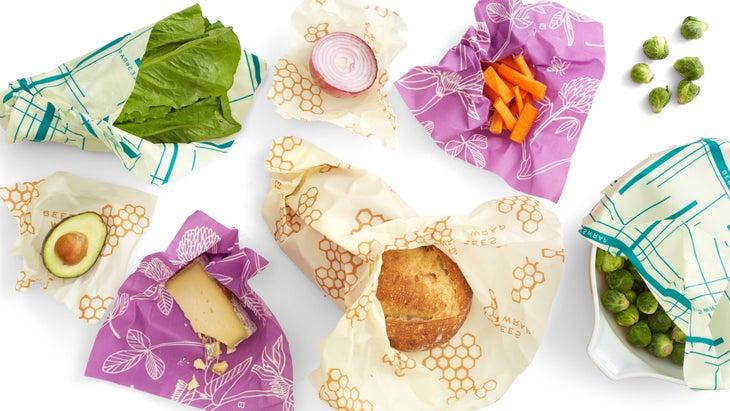 What started as a small kitchen business ("In the beginning, I waxed each sheet myself") has grown into a thriving company selling online and in more than 200 retail locations. It also snagged a coveted NEXTY award in 2018 for Best New Natural Living Product.
Recently, Bee's Wrap launched a monarch print in partnership with the National Geographic Society (NGS) as part of NGS's "Planet or Plastic?" campaign – which is a good thing: According to Statista, more than 5 million Americans used 10 or more rolls of plastic wrap in 2018. This ubiquity of plastic is having a serious impact on the planet, from clogging the oceans and gutting the health of our wildlife – with the stuff found in the stomachs of more than 90% of sea birds.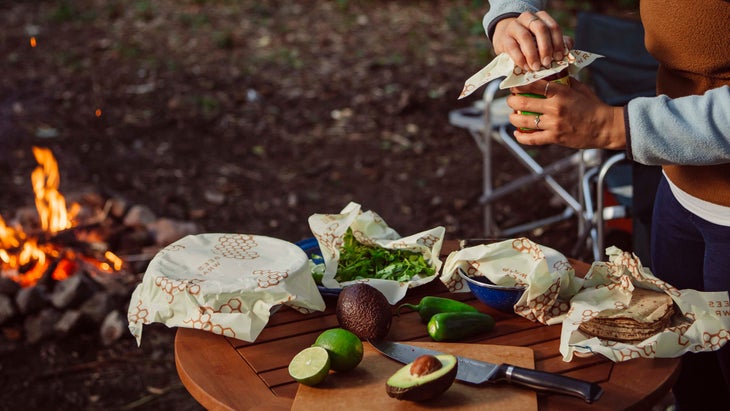 Bee's Wrap achieves the neat trick of being both moldable and sturdy. Using only the warmth of your hands, the packaging softens so that it can be shaped and closed, and as it cools, it holds its form, which is essential whether you're covering a bowl of bread dough, wrapping that last morsel of cheese or bundling a sandwich for lunch on-the-go. At the end of its life (with proper care, that can be up to one year), you can compost it or use it as natural kindling in your next toasty fire.
Partnered with Bee Cause, a national nonprofit, the company is working to place hives at local schools across America as a way to inform children and protect the insect that is critical to making this alt wrap. The company sees it as a way to educate children about the crucial role pollinators play in the environment and to help protect their status.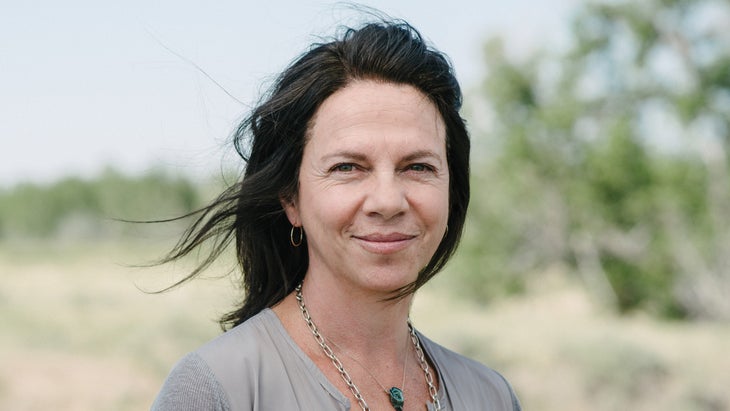 3. Daniela Ibarra- Howell
Co-founder and CEO, the Savory Institute, Boulder Colorado
WHAT IT IS: Large-scale regeneration of the world's grasslands, through the world's first certified regenerative label.
Daniela Ibarra-Howell has a soft spot for the grasslands, noting that while others overlook these incredible landscapes (perhaps not as charismatic as the forests or the coral reefs), they are crucial for human existence. The grasslands act as a sink, consuming carbon dioxide pollution as well as providing food and livelihood to over 2 billion people worldwide. Grasslands cover only 40% of the land yet 70% of them are becoming seriously degraded through industrial agriculture, pollution and other human activity, creating deserts.
Ibarra-Howell's radical solution? Holistic management of livestock as a tool to restore the grasslands, reverse climate change and enhance food security across the globe. The practice mimics traditional predator/prey relationships and strategically imitates nature to revitalize the countryside.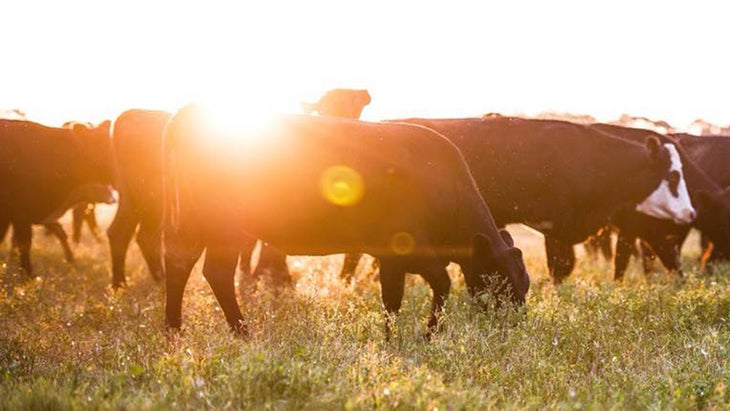 "We know that industrial agriculture is a major contributor to climate change," says Ibarra-Howell. "We also know that regenerative agriculture — one that restores health to the land — is a promising solution."
Ibarra-Howell teamed up with Allan Savory, Africa-based ecologist to found the Savory Institute and put that idea into practice.
Ibarra-Howell says, "What most excites me about Holistic Planned Grazing is its ability to help farmers, ranchers and pastoralists plan for the immense complexity of their land and unique contexts."
While it sounds complex (and it is), there's a simple way consumers can support these efforts. Savory created the world's first Land to Market seal for brands that have been verified to be measurably improving the land while raising livestock – and it's being rolled out on everything from meat to pet treats to wool products.
While a certification like USDA Organic requires companies to avoid using hormones or antibiotics on animals, Land to Market goes a step further. This certification requires improvements to the land, water, soil and biodiversity to have occurred before this receiving accreditation. This means products bearing the seal were produced in a way that yields measureable benefits. Savory's goal is to impact 2.5 billion acres of grassland through Holistic Management by 2025. For this work, Ibarra-Howell was named a Top Conscious Business Leader of 2018.
The future feels a bit brighter with these three changemakers putting ideas into practice. And as Diamond aptly notes, it's the little victories that make the difference now.