10 Dietitian-Approved Snacks to Take on Your Next Vacation
Whether you're flying or driving, these non-perishable snacks will come to the rescue and keep hunger at bay.
Heading out the door? Read this article on the new Outside+ app available now on iOS devices for members! Download the app.
How many times have you tried to pack "healthy" snacks for your vacation, only to realize mid-flight your banana got smashed by your laptop, or your kid stomped on your bag in the back seat? 
Whatever the case may be, as a dietitian and working mom of two, I know how hard it can be to travel and pack nutritious snacks you can rely on to fuel even the pickiest of eaters. That's why I'm excited to say I've done the legwork for you to provide you with these taste-tested, mom-approved snacks! Believe me when I say there's something for everyone! 
1. Over Easy Peanut Butter Breakfast Bar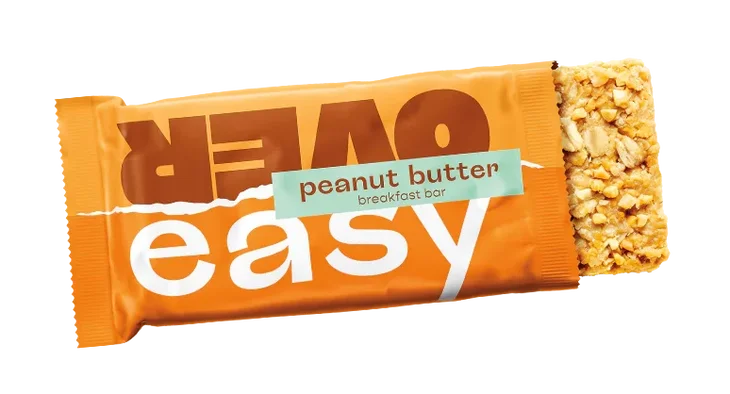 Whether you eat breakfast first thing in the morning or wait until your hunger kicks in, you're going to need something to nosh on like this breakfast bar. With 11 grams of protein and 6 grams of dietary fiber, this wholesome bar is a great portable option to toss in your bag as you head out the door. Plus, it's dairy-, gluten-, and soy-free for those with food allergies! 
2. Fuel for Fire Plant Based Protein Smoothie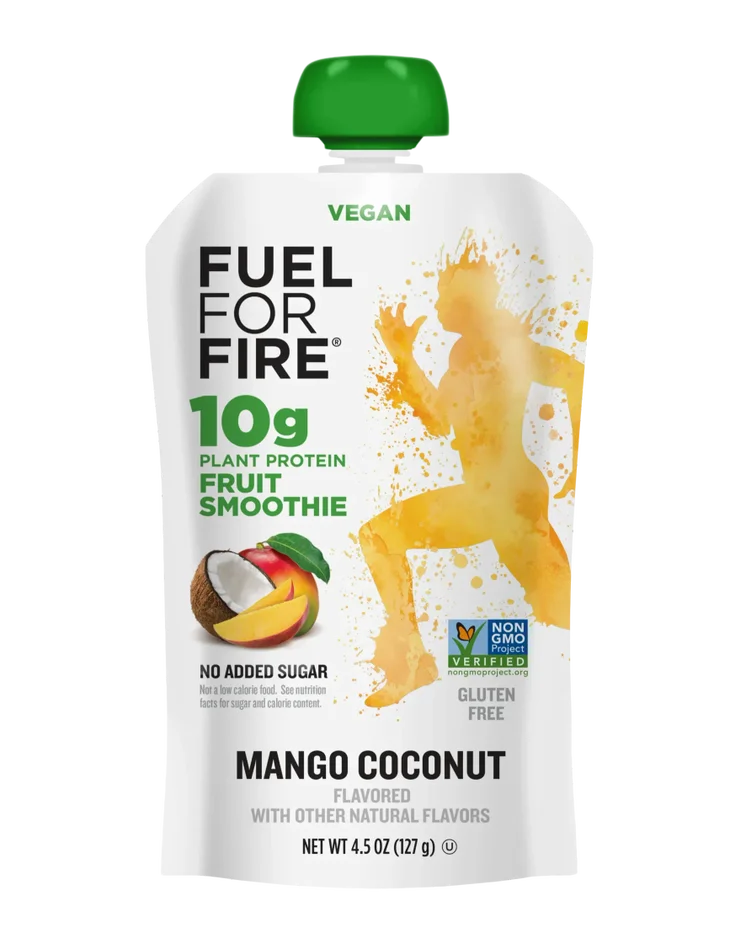 If you're looking for a plant-based smoothie that packs a protein punch, then you're going to want to add Fuel For Fire's Protein Smoothie to your Amazon cart ASAP! These pouches are so much more than your average fruit pouch thanks to the 10 grams of protein they offer. With both whey and vegan protein options in a variety of flavors, it's a portable pouch that's compact and will satisfy you until you can get your hands on your next meal. 
3. LÄRABAR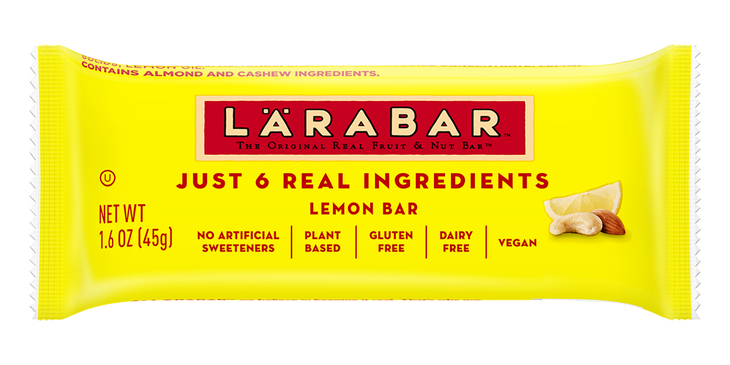 LÄRABAR makes simple snacks you can feel good about eating with many gluten-free, dairy-free, and vegan options to choose from. With its simple blends of fruits, nuts, spices and sometimes chocolate chips, clean eating just got a whole lot easier! 
To keep the mess under control, (we all know what happens to that white shirt when chocolate melts), I recommend traveling with the Lemon Bar on hand. It packs 3 grams of fiber, 10 grams of heart-healthy fats coming from the nuts, and 24 grams of carbohydrates to keep your blood sugar up until your next meal. 
4. Epic Bars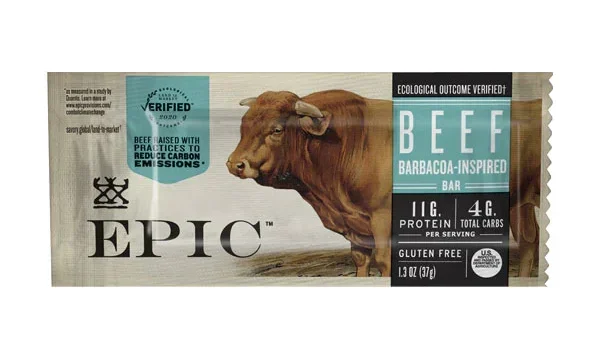 EPIC Provisions is a purpose-driven snack brand dedicated to making animal-based protein bars and other snacks with a mission to improve the lives of those animals, support human health, and help heal the land. Think of this as your upgraded beef jerky with a social purpose you can get behind! 
Depending on the variety chosen, you can get between 13 to 15 grams of complete protein in one bar for just about 120 calories. Many options are also keto-friendly, gluten-free, and Whole30 approved.
5. Clif Bar Thins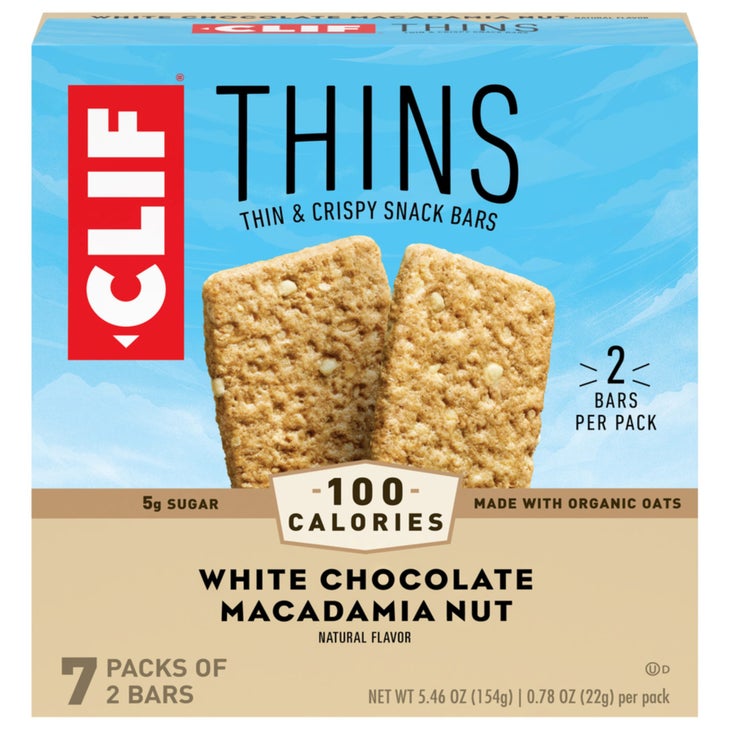 If you have a sweet tooth like me, you're going to want to pack these in your bag! The White Chocolate Macadamia Nut is the perfect 100-calorie snack pack that satisfies the toughest sweet tooth with just 5 grams of added sugar per two-thin pouch. But I will advise, these are a bit delicate. 
However, if your bag accidentally crunches the Thins, don't fret! Simply pick up a yogurt at your next stop and use them as a healthy, whole grain granola addition that doesn't pack 15 grams of sugar per serving. 
6. Brami Lupini Beans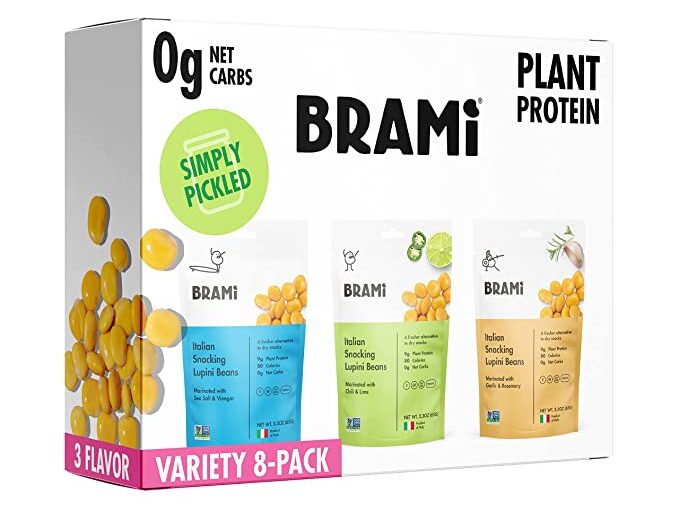 If Lupini Beans are new to you, don't worry. You're about to be introduced to the trendy bean that lets you snack as if you were on the Mediterranean coast! Lupini, or lupine, beans have been enjoyed as a simple snack since ancient Roman times. In Brami's single serve pouches, you get about 33 beans that pack 7 grams of fiber and 9 grams of protein to help satisfy and satiate you. Plus, they come in tasty flavors, like Garlic and Rosemary, to really excite your taste buds. 
7. Pipcorn Sea Salt Mini Popcorn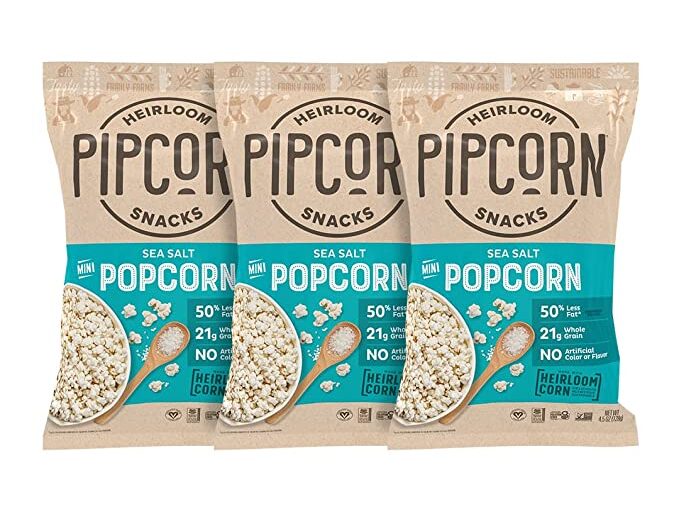 If you're looking to do good while snacking, consider supporting this women- and minority-owned family business that's making waves in the snack market with features in Oprah's Favorite Things and on Shark Tank. Similar to popcorn, Pipcorn is a smaller popcorn variety that still packs a mighty punch, with 3 grams of protein and fiber per 2.5 cup serving. 
8. Outstanding Foods Cheese Balls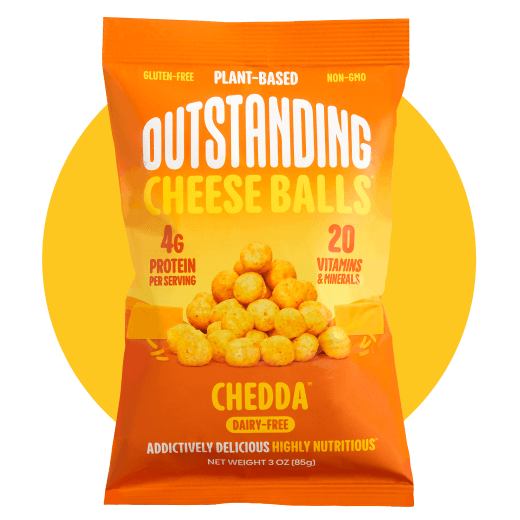 It wouldn't be a road trip with my family if I didn't have something crunchy and cheesy to snack on! But, with my son's dairy allergy, finding a combo that hits both texture and taste was challenging – until I landed on Outstanding Foods Cheese Balls. This dairy-free, vegan snack tastes literally just as good as its dairy based counterpart, yet also packs 20 essential vitamins and minerals. 
While I certainly am not advocating you choose this snack over whole foods, I'm realistic and know sometimes when you're on the road, a product like this is just what you need to hit the spot, with a bit more nutrition to boot. 
9. Wonderful Pistachios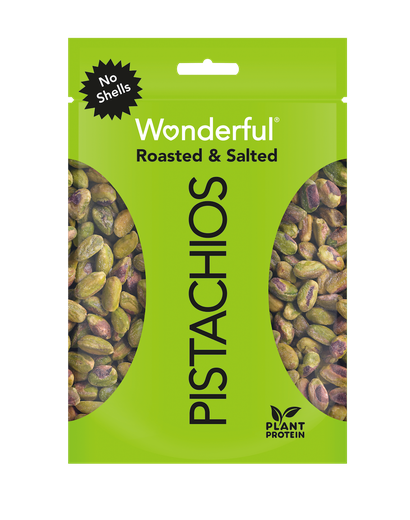 Did you know pistachios are one of the highest-protein snack nuts? Even as a dietitian I didn't know this until I discovered Wonderful Pistachios! They're also a complete plant protein, meaning you're getting all nine essential amino acids when you crunch on this green beauty. In comparison to other nuts, pistachios give you more nuts per serving – about 49 pistachios, versus 23 almonds or 18 cashews. Add the single serving variety pack of Wonderful Pistachios No Shells to your bag for your next road trip. 
10. Wild Planet Ready-to-Eat Wild Tuna Pasta Salad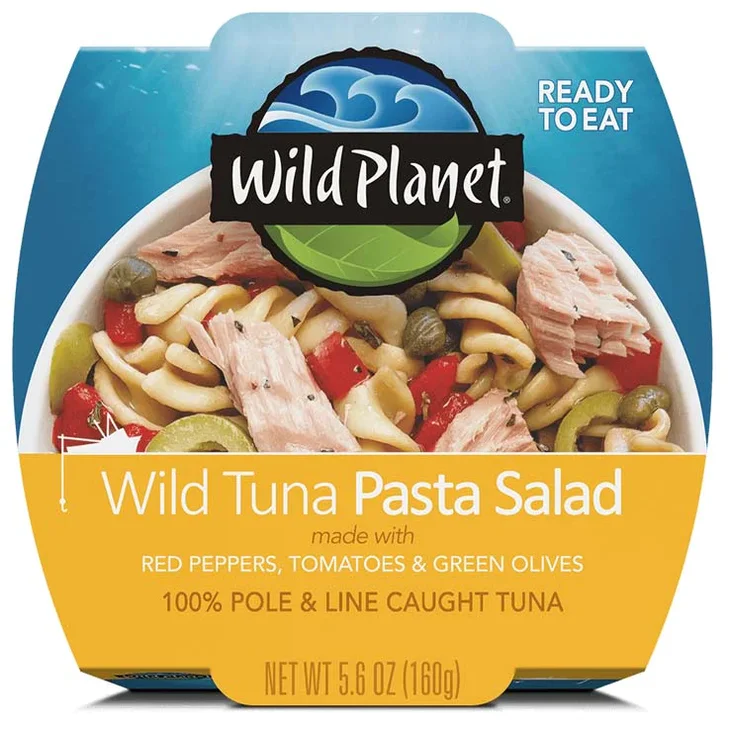 These ready-to-eat wild tuna packets from Wild Planet are a must buy if you have a long travel day that will prevent you from getting a solid meal in. Not only do they pack 17 grams of quality protein, but they also have 3 grams of dietary fiber. This salad features 100% pole- and line-caught wild skipjack tuna with organic vegetables and pasta that's perfect just as is – no additional ingredients are required, nor do you need to heat it up. 
Pair this with the pistachios above and you've got yourself a quality meal that will surely tide you over until you can sit down, relax, and get your greens in! 
Now that you have your go-to vacation snacks, discover more travel nutrition tips and vacation inspiration: