Best Basket Pantry Organization
You go to the grocery store, come home, unload all of the groceries from the car, and then you still have to put everything away in the pantry. Ugh! It's such a pain, and when you're tired after running from store to store, the last thing you can want to do is organize the groceries. So, all too often, you end up throwing grocery items onto the pantry shelves in a haphazard manner. Then, when you actually want to find something while cooking, it's a whole other problem, and you can't find a thing. Make things easier on yourself with some basket pantry organizers. An easy organization solution, baskets help sort pantry goods in a flash, so putting away groceries is simple, and then finding things later is, too. Check out some of the best basket pantry organization systems we've found online.
Heading out the door? Read this article on the new Outside+ app available now on iOS devices for members! Download the app.
Best Multi-Pack
mDesign Plastic Kitchen Pantry Cabinet, Refrigerator or Freezer Food Storage Bins with Handles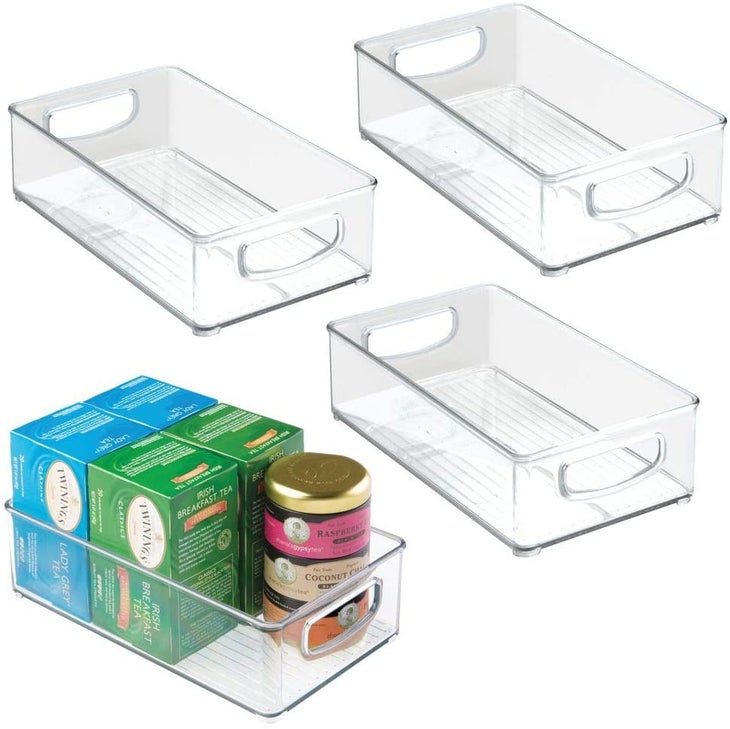 Organization Issues Sorted With One Purchase
Why buy one storage bin when you can buy four in one go?
What We Liked
You likely need more than one pantry organization solution, which is why this multi-pack of bins is very handy. You get four, sturdy, plastic bins, each with handles and ridged bottoms for easy sliding along shelves. The durable bins can be moved from pantry to refrigerator, if needed, and each can hold about six boxes of tea or six cans. Order Online.
Best Design
DII Vintage Grey Wire Baskets for Storage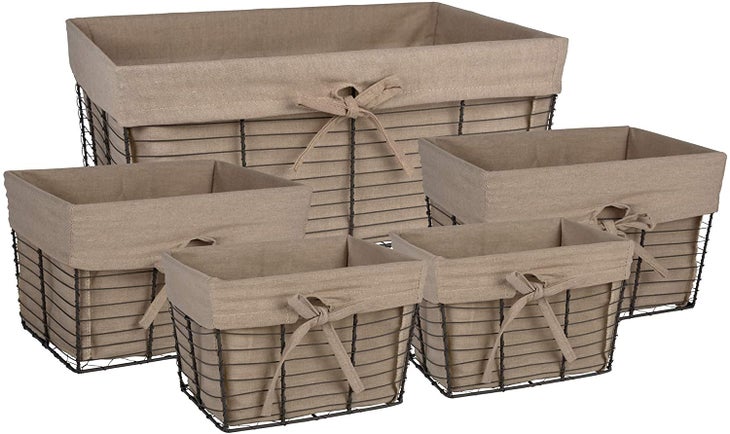 Why Go Boring When You Can Go Beautiful?
There's no need for your storage solution to be drab. Try these vintage-style pantry organizers in multiple sizes.
What We Liked
This five-pack of pantry organizers comes with three different sizes of baskets. Each wire basket is fitted with a cloth liner that can be removed later for easy cleaning in the washing machine. The larger organizers are good for cereal boxes and chips, while the smaller ones are great for boxed items and cans. Buy Now.
Best One-Off Purchase
iDesign Plastic Storage Bin with Handles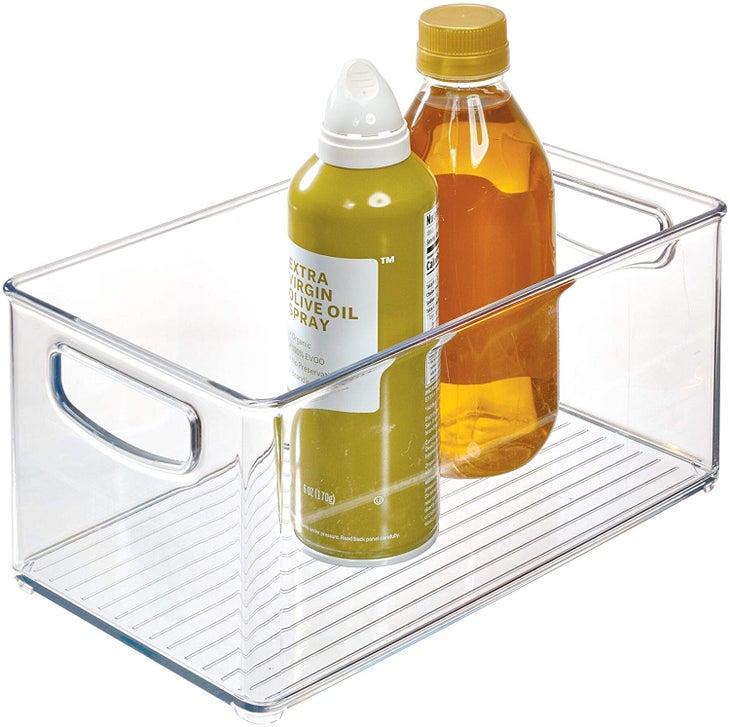 Only Buy What You Need
Need one storage solution only? This purchase option has you covered.
What We Liked
Maybe your pantry is mostly well-organized anyway; maybe you only need one storage bin so you can store small things, like individual packs of trail mix or other small snacks. If that's the case, don't bother buying a whole multi-set of bins that you won't use. Buy this one-off bin that comes with handles, a durable plastic design and enough space for multiple items. Purchase Today.
Most Stackable
Simple Houseware 2 Tier Sliding Cabinet Basket Organizer Drawer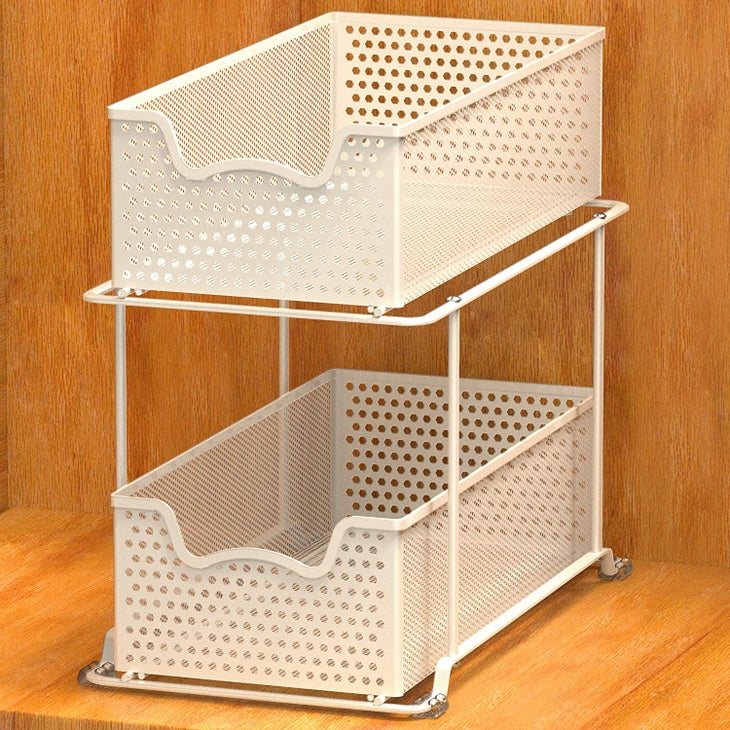 Take Full Advantage of Pantry Space
Feel like you don't have enough room in your pantry? It might be time to start stacking, which is easy with these stackable organizers.
What We Liked
Make full use of all of your storage space by using organizers that are tiered. These drawers slide out, for easy access to all of your dry goods, and they sit securely on just about any normal-sized shelf. The total unit is 14 inches long, eight inches wide, and just about 13 inches high, with drawers being nearly four inches tall each and nearly seven inches wide each. Buy Now.