Best Cream Chargers and Whippers
When you bake at home , you may find yourself watching a lot of baking shows on television, and envying all the cool gadgets and gizmos the proshave handily at their disposal. Baking and making picturesque desserts is easy when you have the right tools. You can begin adding fancy functions to your own kitchen when you add one of the simplest, but also most impressive tools, to your collection: a cream charger. Cream chargers allow you to add a liquid to a tube, where it then gets a hit of N20, which essentially creates a cream, whip or foam for use in all your favorite dishes, from ice cream sundaes to cake decorating to pastry making. Read on for our top cream chargers and whippers.
Heading out the door? Read this article on the new Outside+ app available now on iOS devices for members! Download the app.
Most Durable
EurKitchen Premium Stainless Steel Whipped Cream Dispenser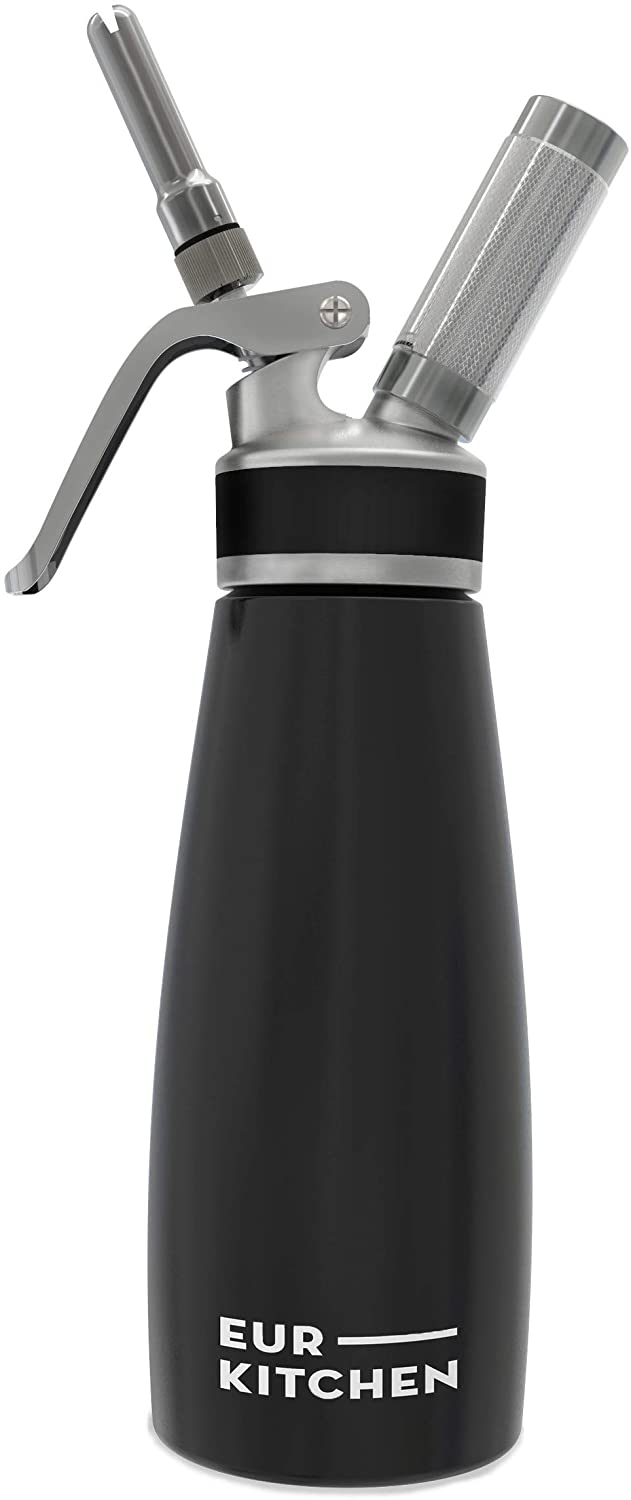 Maximum Durability and Safety
When you're playing with high-powered kitchen accessories, you want to make sure to put safety first.
What We Liked
When you're working with a kitchen gadget, even one as simple to use as these, you still want to take the necessary precautions. After all, we're talking about a device that takes a gas and turns a liquid into a cream or foam. This dispenser's reinforced threads and leak-free design means you're set up for years of safe usage, with no damage to yourself, your kitchen or the dispenser itself. Order Online.
Most Versatile
ICO Professional Whipped Cream Dispenser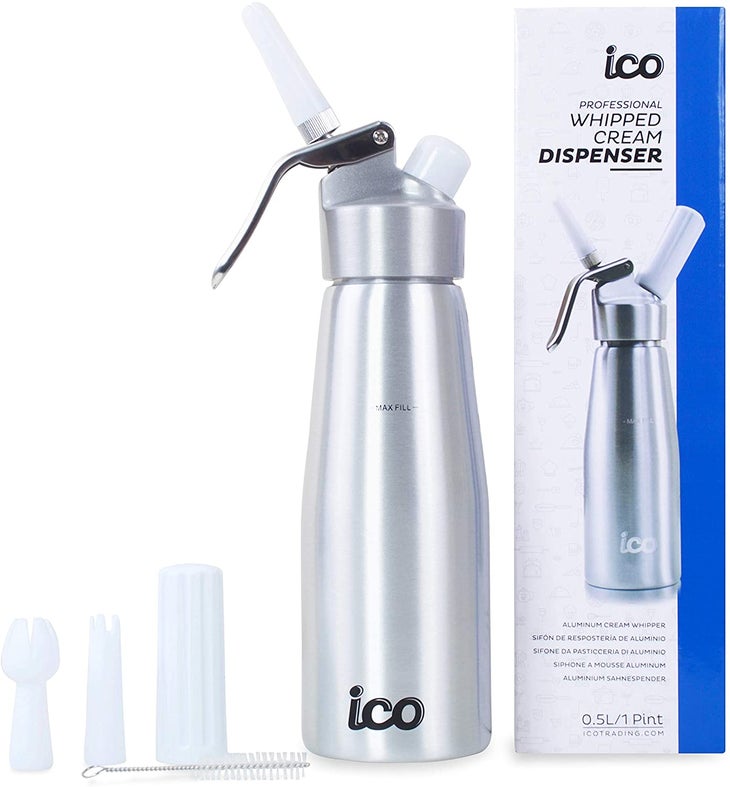 Most Creative
Whipped Cream Dispenser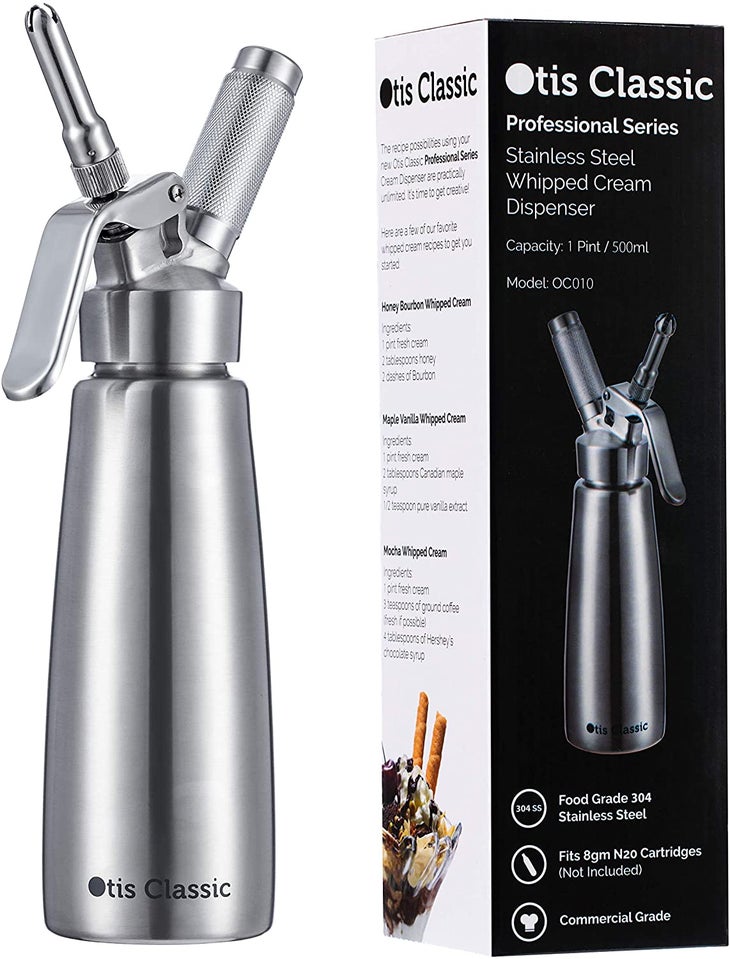 Whatever You Make, Make It Pretty
Part of the fun of being a home chef is serving up eye-catching items to your family and guests.
What We Liked
This dispenser comes with culinary decorating nozzles, so you can not only turn creams and other liquids into foams, but then also use those foams to decorate. Whether you're topping a bowl of ice cream or a fancy latte, you can make whatever you're serving that much prettier. Get It Here.
Best Professional-Grade
Whipped Cream Dispenser by Sivaphe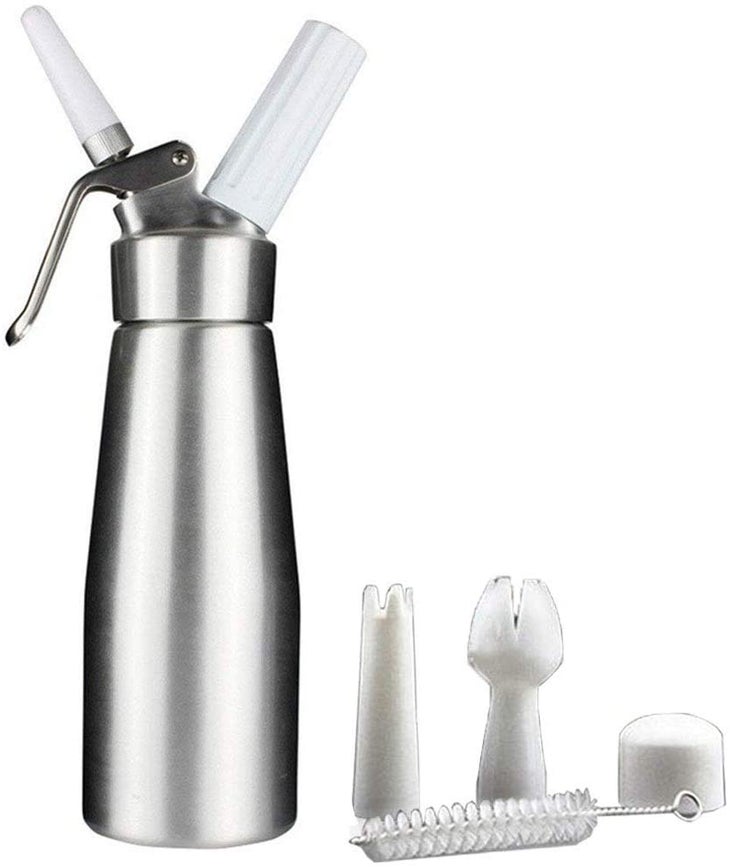 Level Up Your Home Cooking
Real, restaurant-quality whippers make your work in the kitchen that much easier.
What We Liked
High-quality construction means this dispenser is restaurant-quality, not something that any ol' home cook might have on hand. The sturdy cartridge and aluminum, food-grade body and head are both durable and light-weight, for ultimate ease of use and safety. Buy Now.