Best Nutrition Bar Packs
The ultimate convenient snack, nutrition bars can come in handy on those jam-packed days when you need an easy, on-the-go option for refueling. If you're looking for a great pack of nutrition bars to add to your pantry, there are plenty of options. Narrow it down by considering the ingredients used, the amount of protein in each bar, the number of bars per pack, your budget, and any dietary restrictions. To help find the best pack for you, we've pulled together four options spanning different flavors, ingredients, sizes, and prices.
Heading out the door? Read this article on the new Outside+ app available now on iOS devices for members! Download the app.
Best Large Supply
ZonePerfect Protein Bars, Chocolate Peanut Butter (30 Bars)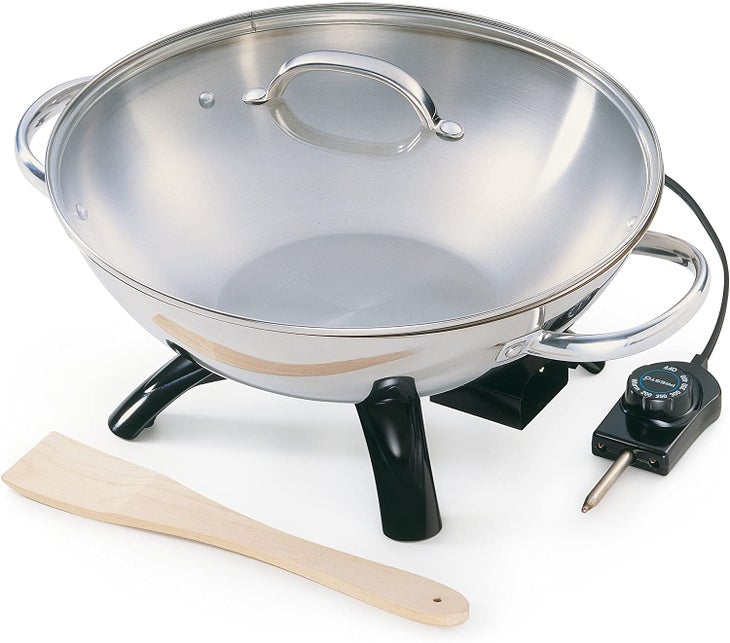 Budget-Friendly 30-Pack. Coming in a pack of 30 bars, these ZonePerfect nutrition bars are a great choice for those who want to stock up for a budget-friendly price.
What We Liked:
Featuring a chocolate peanut butter flavor, these ZonePerfect bars boast 14 grams of protein each, plus 19 vitamins and minerals, so they're designed to help you feel full for a while. Plus, this is the largest supply of any of the options on our list, which is great if you want to stock up. Purchase Now.
Best Variety Pack
CLIF BAR Energy Bars – Best Sellers Variety Pack (16 Count)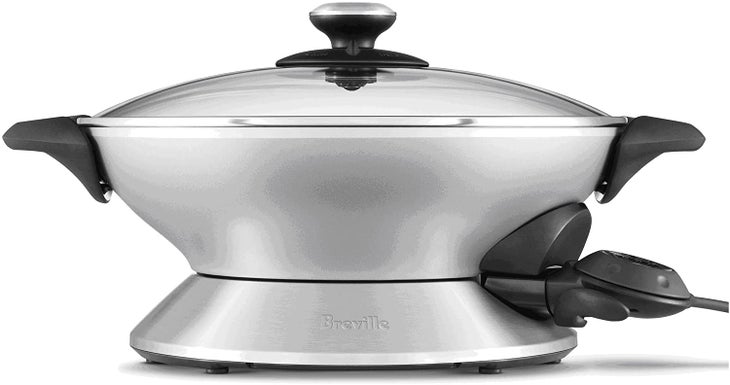 Assorted Flavors. Offering an assortment of eight different flavors, this Clif Bar pack stands out, with options ranging from Chocolate Chip to Blueberry Crisp.
What We Liked:
For a wide variety of flavors to keep your taste buds from getting bored, you can't go wrong with this 16-count Clif Bar variety pack. With eight unique flavors and nine to 11 grams of protein in each bar, this pack has something for every craving. Get Yours Today.
Best Large Bars
PROBAR Meal Bar, Superfood Slam (9 Count)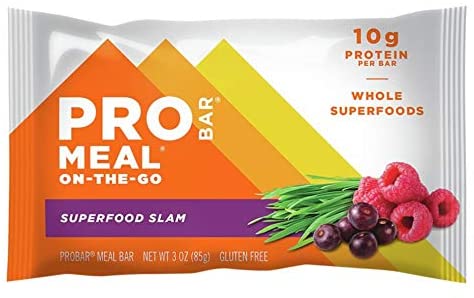 10 Grams of Protein. Coming in a pack of nine three-ounce bars, this PROBAR pack stands out as a great pick for those who want a slightly larger nutrition bar.
What We Liked:
These meal bars from PROBAR offer 10 grams of protein and 380 calories per bar. The "Superfood Slam" flavor features a nutritious blend of acai berries, greens, dark chocolate, and more, while staying gluten-free and soy-free. Buy Now.
Best Paleo-Friendly Bars
Caveman Foods Paleo-Friendly Nutrition Bar Dark Chocolate Almond Coconut (12 Count Box)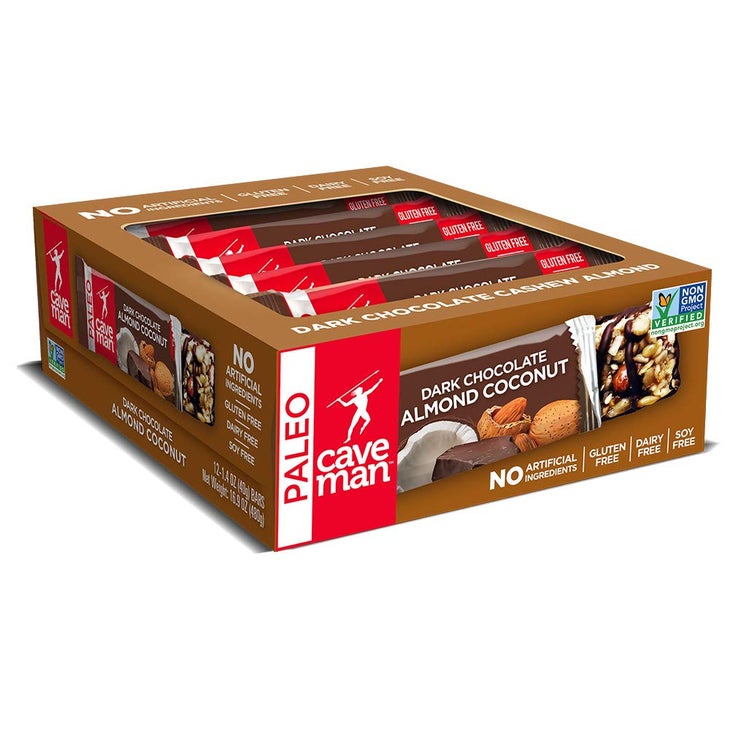 Dairy-, Gluten-, and Soy-Free. Made from certified Paleo-friendly ingredients and proudly soy-free, dairy-free, and gluten-free, these Caveman Foods nutrition bars make for an ideal choice for those on a Paleo diet.
What We Liked:
Available in a 12-count box, these Paleo-friendly bars come in a dark chocolate almond coconut flavor made with Paleo-friendly ingredients including almonds, cashews, flax seeds, and dried coconut. Available On Amazon.