Top Kitchen Graters for Spices and More
Getting restaurant quality results in the kitchen requires arming yourself with the same tools as professional chefs. If you realize it or not, you eat first with your eyes. Freshly grated garnishes add beauty to the plating of the dish, on top of fresh and flavorful seasoning. Let us be the first to say that you deserve beautiful and delicious food. Even when it's just roast chicken on a weeknight. Add fresh lemon zest or parmesan for a pop of flavor that'll transform a boring meal at home into a gourmand's dream. We've rounded up the best graters based on durability, ease of use, comfort, and size. Find one that's perfect for your home kitchen.
Heading out the door? Read this article on the new Outside+ app available now on iOS devices for members! Download the app.
Most Comfortable Grip
Deiss PRO Citrus Zester and Cheese Grater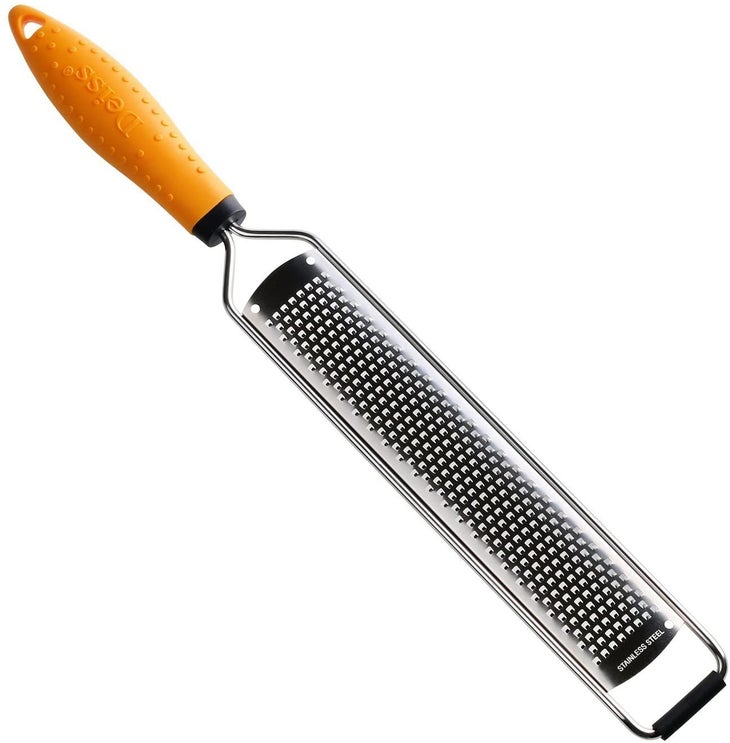 Razor Sharp with Soft Grip. Ideal for citrus and cheese, the razor sharp blade keeps an edge for years of reliable use.
What We Liked
While we all want professional quality tools, we don't have a professional dishwasher to clean up when we're done. That's why we love this easy-to-clean grater, with teeth that clear with running water alone. The biggest grating job is easy with the soft grip handle and even weight distribution. Get it here.
Best for Zesting
JOFUYU Lemon Zester and Cheese Grater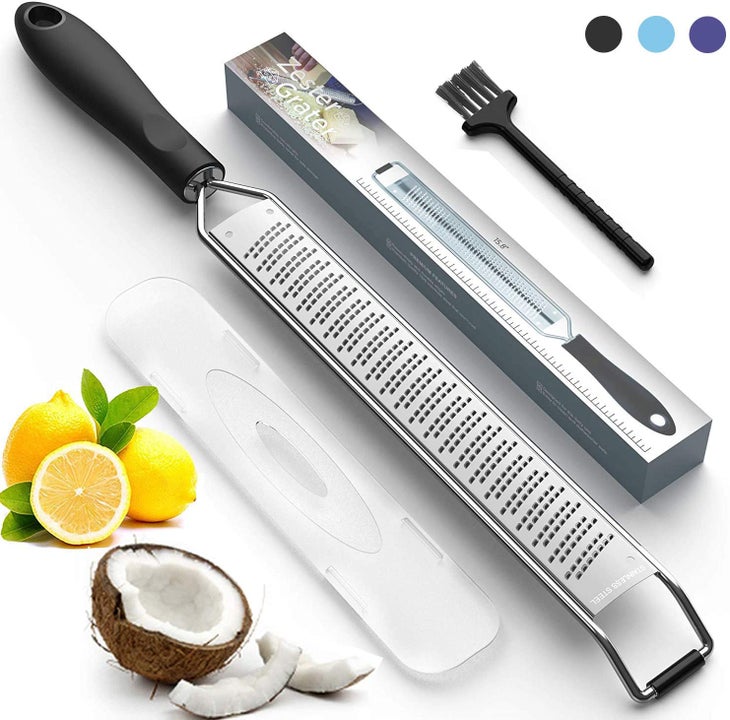 Even Distribution with Anti-Bluntness. An extra-long stainless steel grater with anti-skid foot and razor-sharp teeth designed to last for years.
What We Liked
We love the fact that you can hook the angled anti-skid foot of the grater onto a bowl or pot to grate right into the container. Plus, they designed the comfort handle for chefs; you'll hold your grip even with oily, wet, or flour covered hands. Buy it now.
Most Versatile
Microplane 38004 Professional Series Fine Grater

Easy-to-Clean Stainless Steel. The wide face and fine teeth work well for citrus, cheese, and chocolate, complete with a wide non-slip foot and durable stainless steel handle built into the frame of the grater.
What We Liked
You can hang this unobtrusive grater from the handle loop over a countertop and the polished stainless steel will look great. It's a straightforward design that'll do anything from grate to zest with uniform precision. Buy it here.
Best for Fine Shavings
NorPro Nutmeg Grater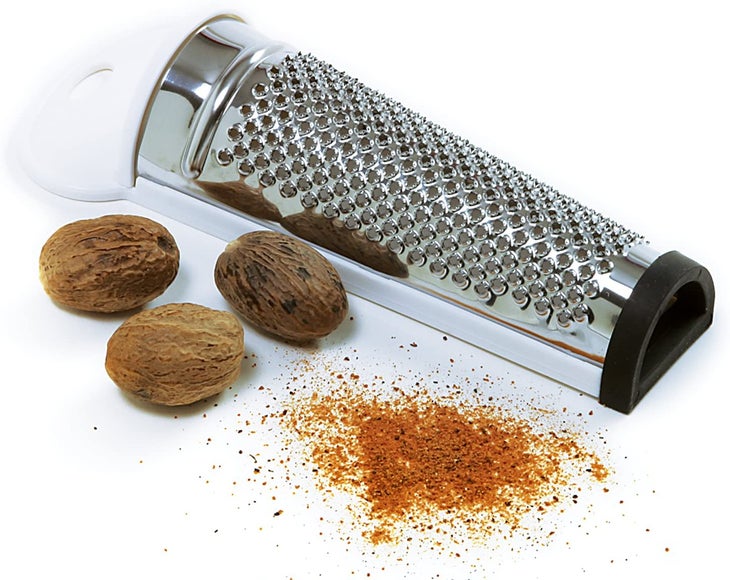 Non-Slip Petite Design. A petite 5.5-inch grater that's perfect for spices with plenty of added features to make it a kitchen staple.
What We Liked
We think this little grater is essential for any kitchen. It's perfect for grating fresh nutmeg onto savory dishes, desserts, or eggnog and hot chocolate in cooler temps. It even comes with a secret compartment for storing whole nutmeg. Plus, it's perfect for adding a little garlic, ginger, or chocolate to finish a dish. Get it now.