Summer Favorites from All-American Paleo Table
Caroline Potter of All-American Paleo Table shares her delicious, grain-free recipes, perfect for your weekend barbecue.
Heading out the door? Read this article on the new Outside+ app available now on iOS devices for members! Download the app.
Caroline Potter is the creator of the blog Colorful Eats, contributing author of The Ultimate Paleo Cookbook and author of her newest book, All-American Paleo Table. Diagnosed with Type 1 diabetes in college, Potter found passion and joy making delicious and nourishing meals that were grain-free and Paleo for herself and to share with others. All-American Paleo Table is focuses on re-creating classic American favorites, with healthier ingredients. Here are some recipes that are perfect for a summer barbecue.
Photography by Caroline Potter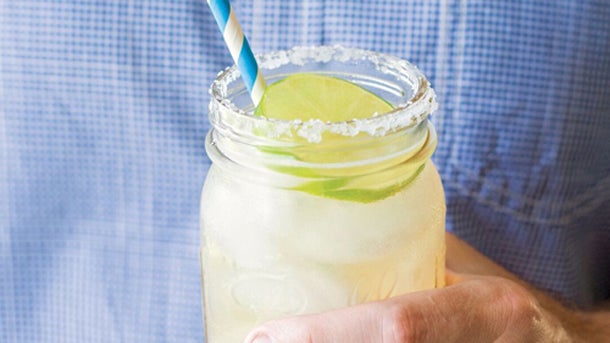 1. Honey Lime Margaritas
Sit back and relax in the sun with a cold drink! This margarita is sweetened with simple syrup made from honey, not cane sugar. Cheers!
Get the recipe here.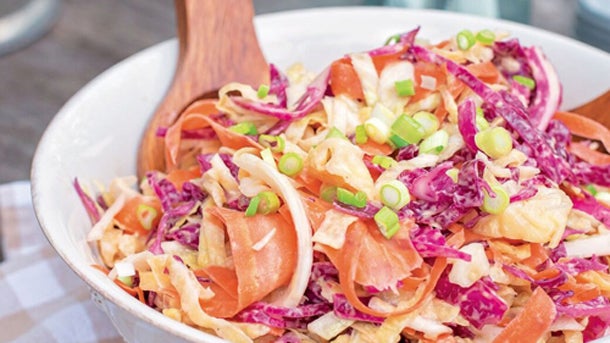 2. Cole Slaw
The epitome of a summer side dish and great for feeding a large, hungry crowd, this cole slaw goes perfectly with a variety of smoked meats.
Get the recipe here.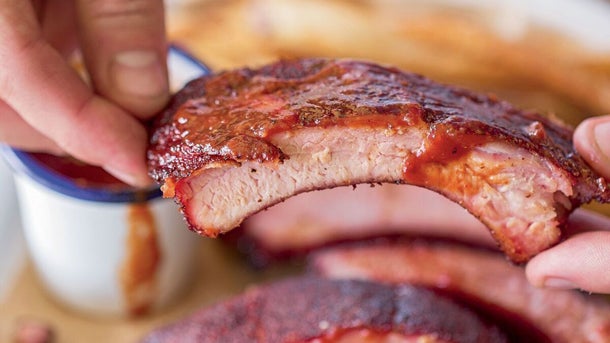 3. Smoked Baby Back Ribs
These smoked ribs are dry-rubbed so that you can really enjoy the smoky flavor of the meat. Invite over some friends, be sure to grab some paper towels and dig in — these are finger-lickin' good!
Get the recipe here.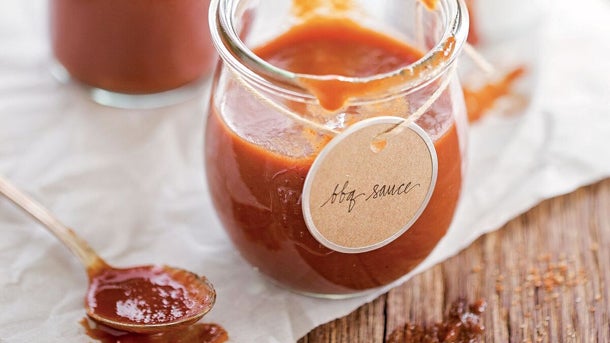 4. Kicking Barbecue Sauce
With a bit of sweetness and a bit of heat, this barbecue sauce is full of flavor!
Get the recipe here.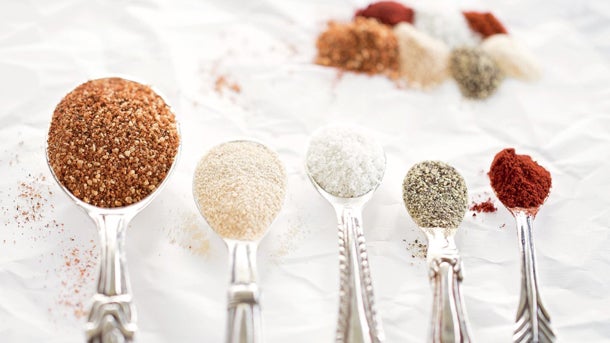 5. Smoked Dry Rub Seasoning
This seasoning is the base to the ribs featured in this slideshow and helps caramelize the outer layer of meat.
Get the recipe here.
is cole slaw goes
perfectly with any of the smoked meat dishes in this chapter.