One Pan and Done
Get a no-fuss dinner on the table with each of these workhorse cooking vessels — a Dutch oven, sheet pan, skillet or slow cooker — without a sinkful of cookware to clean.
Heading out the door? Read this article on the new Outside+ app available now on iOS devices for members! Download the app.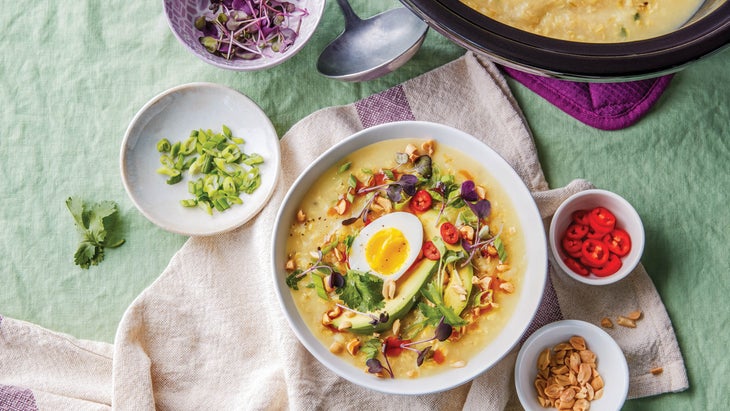 Slow Cooker: A slow cooker is ideal for the work-from-home crowd. In the morning or at lunchtime, toss your ingredients into the machine and let it simmer slowly until dinnertime. A five- to six-quart slow cooker works well for most recipes. They do come in smaller sizes, but you may find yourself adjusting recipe amounts to fit. Here, we use the slow cooker to make a classic congee for a versatile meal for any time of day.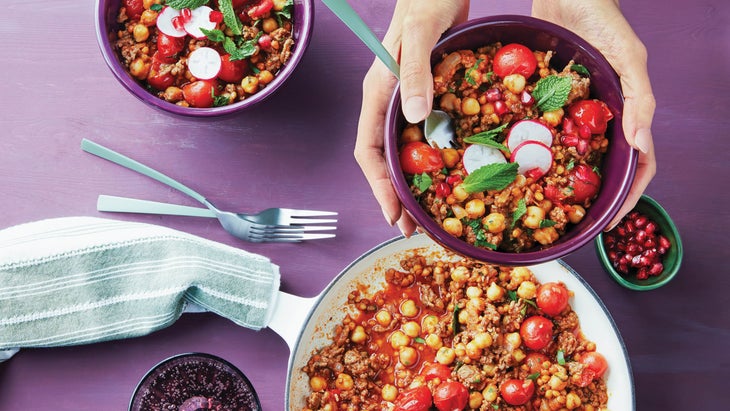 Skillet: This tool gets the heaviest use in most kitchens, so it's helpful to have a couple on hand. A 10- to 12-inch skillet is a versatile size for most uses. In general, we recommend either a cast iron or stainless steel model. If going for stainless steel, make sure it has a heavy bottom for better heat conduction. When it comes to cast iron, remember that simmering acidic foods (such as tomatoes) for a long time may lead to a slightly metallic flavor in your dishes. That's not an issue with a quick-cooking dish such as this stew.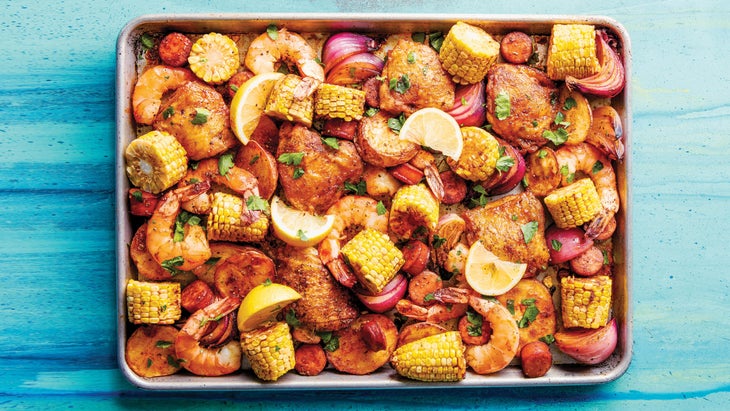 Sheet Pan: A sheet-pan dinner is a classic set-it-and-forget-it meal. When shopping for sheet pans, look for heavy-gauge aluminum as it conducts heat well and won't warp. A rim around the edges helps keep food from spilling off the sides. A versatile size for cooking is 13 x 18 inches, also called a half-sheet pan. It's helpful to have smaller-sized sheet pans for heating up leftovers, too.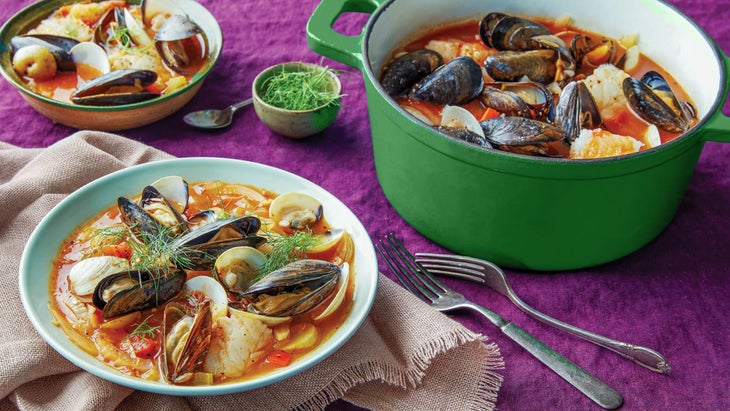 Dutch Oven: A must for a well-stocked kitchen, Dutch ovens are made from cast iron, which comes with a lot of advantages. It retains heat well and goes seamlessly from stove top to oven. Many of them have an enamel coating, which makes the cooking surface nonstick and doesn't require seasoning. Here, we use it to simmer a satisfying seafood stew, but if you don't have one, you can also use a stainless steel pot.