7 Dishes That Take You From Garden to Grill
Step aside, steaks and kebabs! It's time to give your prized garden veggies a turn on the grill.
Heading out the door? Read this article on the new Outside+ app available now on iOS devices for members! Download the app.
1. Charred Corn & Tomato Salad with Halloumi Cheese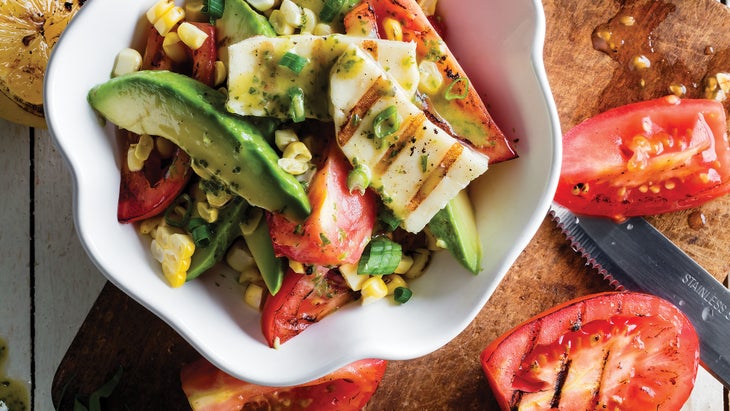 Sweet summer corn and tomatoes are elevated with a fragrant tarragon dressing and flavor-packed halloumi cheese.
Get the recipe here. 
2. Smoky & Stuffed Jalapeno Peppers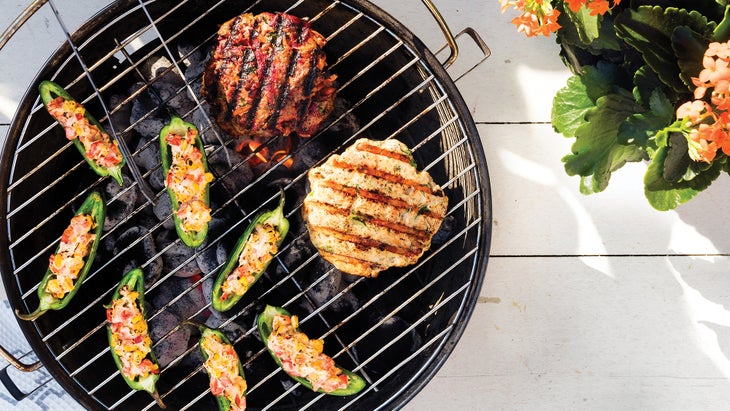 Jalapeños tend to grow like mad once they get going, so here's an easy (and delicious!) way to use up 10 peppers at once. Grilling brings out corn's inherent sweetness and gives the rich stuffing a smoky flavor you'll love. Serve as a fun party appetizer, or as a side with grilled chicken or pork.
Get the recipe here.
3. Beet & Beef Burgers with Tomato Relish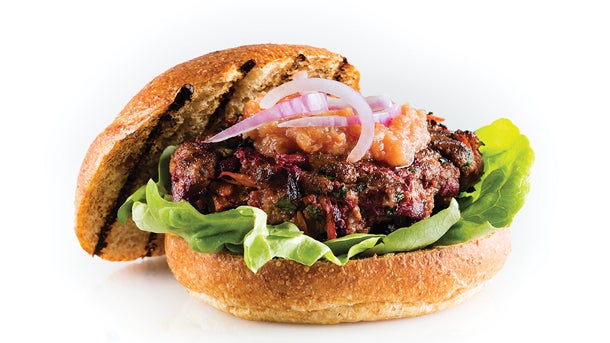 We've spiked these beef burgers with grated beet and carrot to add a hint of sweetness and a healthy dose of fiber. Any whole-grain bun or lettuce wrap works well with this burger.
Get the recipe here. 
4. Heirloom Tomato & Herb Galette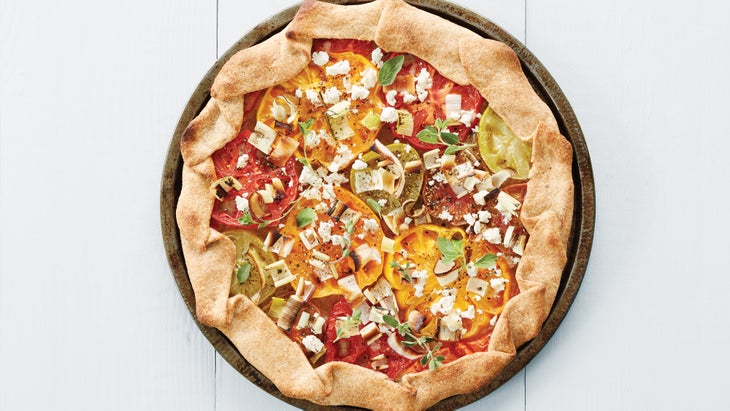 Heirloom tomatoes grow in a myriad of colors, with yellow being milder and red more acidic. For the prettiest presentation, choose a combination of colors. Finish this dish with a sprinkling of whichever leafy herbs you happen to have in your garden. We suggest oregano, marjoram and basil.
Get the recipe here.
5. Cucumber Dill Salmon Patties with Lemon Caper Mayo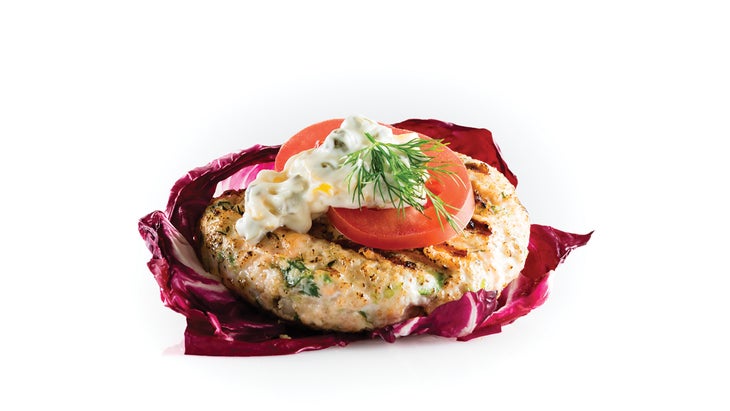 Looking for tasty new ways to put your cucumber crop to good use? Add them to burgers! Here, we've mixed small, sweet Persian cucumbers into healthy salmon patties to make them extra juicy.
Get the recipe here. 
6. Grilled Ratatouille with Fresh Basil Sauce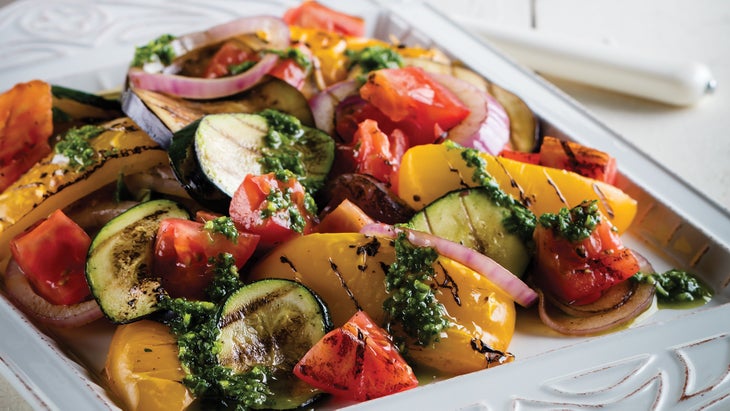 This easy take on the classic French vegetable stew is one of our favorite ways to enjoy a bundle of freshly picked veggies at once. A simple herb sauce is a perfect finishing touch – bonus points if the basil comes from your garden, too!
Get the recipe here. 
7. Grilled Berry Cobbler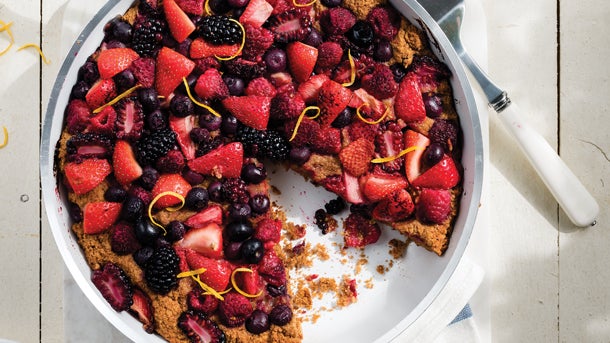 If you're lucky enough to grow fresh berries in your backyard, this super-simple recipe is sure to become your go-to summer dessert!
Get the recipe here.
Related: Herb Gardening 101