Curtis Stone Does Lunch
These five lunch recipes from Curtis Stone are inspired by Middle Eastern, Tuscan, Greek and Mexican fare. Use organic, local ingredients for the best flavor.
Heading out the door? Read this article on the new Outside+ app available now on iOS devices for members! Download the app.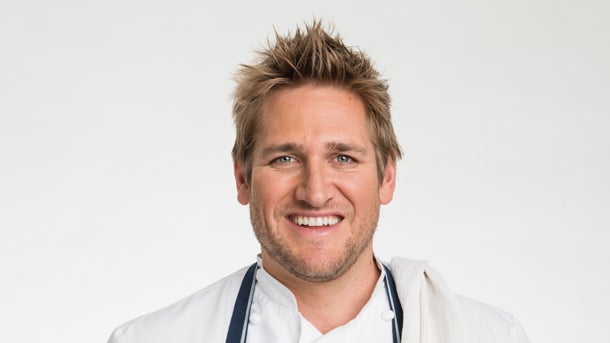 Celebrity Chef Curtis Stone is known for regularly appearing on cooking shows like Top Chef Masters, America's Next Great Restaurant, The Biggest Loser and Around the World in 80 Plates. He's also a restaurateur, advocate for the philanthropic organizations SecondBite and Feeding America and the author of six cookbooks.
But what many of his fans don't know is that his cooking philosophy isn't far off from ours at Clean Eating. Stone is a proponent of preparing food naturally, which means only cooking with organic, seasonal and local ingredients. This guarantees that all of his dishes are both nutritious and intensely flavorful.
When grocery shopping for these five recipes, try following Stone's cooking philosophy and only purchase organic, local ingredients. For the best results, Stone recommends products from his new collection. You can learn more about his individual products, like the Curtis Stone Nonstick Reversible Grill, by tuning into his appearance on HSN on March 13.
Eat clean and get lean with our dietitians, Erin Macdonald and Tiffani Bachus. Their new Clean Eating Academy course, A Whole-Life Guide to Lasting Weight Loss, begins this spring. Sign up now to win a free course!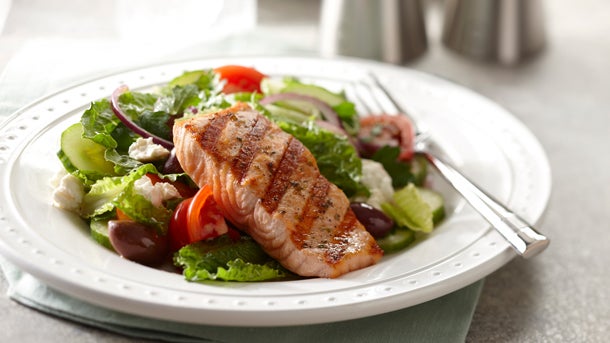 1. Greek Salad with Grilled Salmon
Make this salad with Wild Alaska Salmon to reap all of the health benefits associated with the omega-3 rich fish. The pitted Kalamata olives complement the creamy feta cheese.
Get the recipe.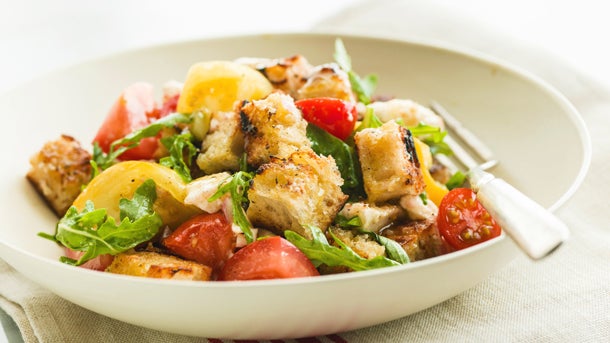 2. Panzanella with Grilled Bread, Tomatoes, Basil, Arugula and Red Wine Vinaigrette
The grilled bread cubes in this dish act as fluffier, fuller versions of croutons. The juicy heirloom tomatoes are a prime source of potassium, biotin and vitamins C and K.
Get the recipe.
3. Grilled Chicken with Middle Eastern Spice Rub and Baby Greens
One part Middle Eastern spice-rubbed chicken, one part cucumber yogurt sauce, this chicken dish is an excellent source of lean protein, rich in manganese and vitamin B6.
Get the recipe.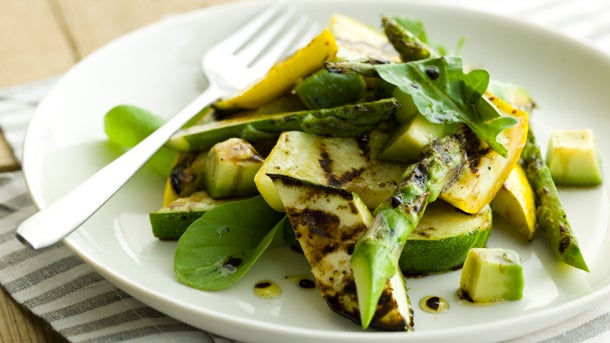 4. Grilled Zucchini and Summer Squash Salad with Avocado
Grilled zucchini, squash and asparagus make this salad perfect for barbeque season. The avocado dressing is slightly creamier than pesto, and is loaded with dietary fiber and copper.
Get the recipe.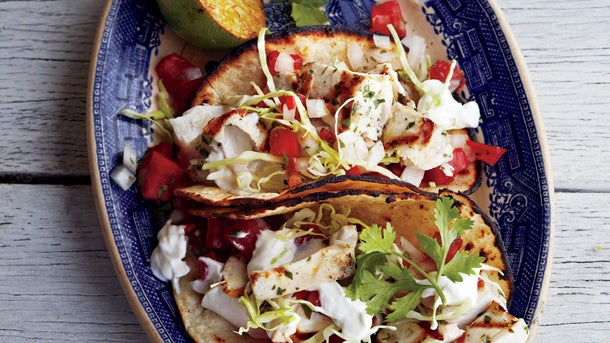 5. Grilled Baja Fish Tacos
Containing jalapeños, lemon and lime, this dish combines spice and zesty citus flavors. Jalapeños are associated with weight loss and have cancer fighting properties; lemons are rich in vitamin C, and limes aid with digestion.
Get the recipe.