Make Your Own Almond Milk
Smooth, creamy and an ingredient list you can count on one hand: nut milk is a cinch to make. We show you the basic method for almond milk.
Heading out the door? Read this article on the new Outside+ app available now on iOS devices for members! Download the app.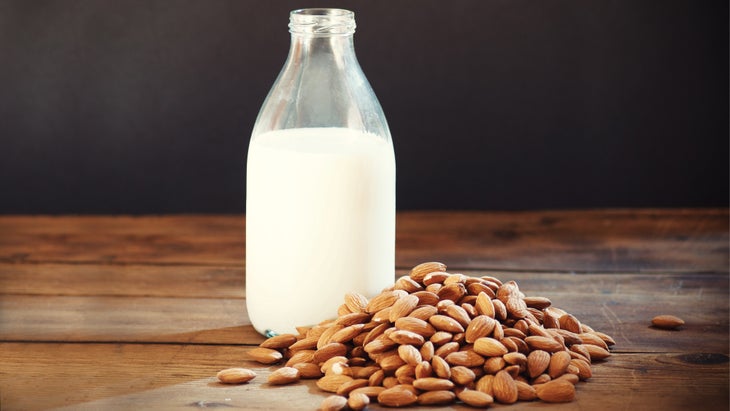 A staple in any health-minded household, almond milk adds nutty flavor to smoothies, velvety texture to sauces and substitutes wonderfully for regular milk in puddings and porridges. It's a great option for those who avoid dairy because of personal choice or lactose intolerance, but it's also a smart way to sneak additional nutrients into your family's diet.
While there are some good store-bought options out there, many packaged almond milks contain preservatives, gums and emulsifiers – all of which make this "health food' less than healthy. So why not make your own?
Making your own almond milk may sound complicated, but it's surprisingly simple – you just need a few basic ingredients, a nut bag and a blender. Once you get the basic method, you can get creative and mix it up using other nuts, coconut, oats and seeds. You'll love having a bottle of this all-natural, almond goodness on hand.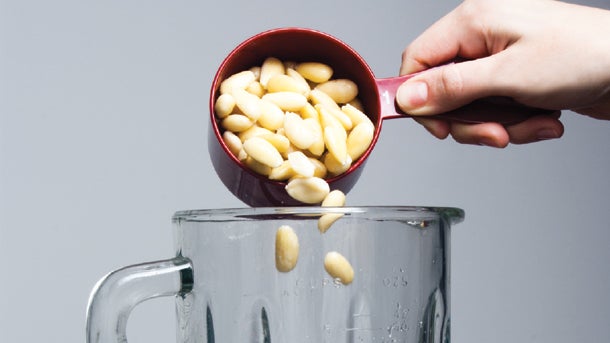 Step 1 :
To a blender, add presoaked almonds to 3 to 4 cups water.
Step 2:
Blend on high until smooth.
Step 3:
Set up mesh nut bag over a bowl or wide pitcher. Pour blended mixture into bag.
Step 4:
Hold the bag closed with one hand, and using your other hand, gently squeeze bag to get milk out.