Holiday Gifts for Every Personality In Your Life
Tailored to every unique individual in your life, this curated collection will make your present their most memorable one.
Heading out the door? Read this article on the new Outside+ app available now on iOS devices for members! Download the app.
For the… Eco Hero
Gifts that will be adored by both the budding tree hugger and the seasoned eco warrior.
Waste-Free Wash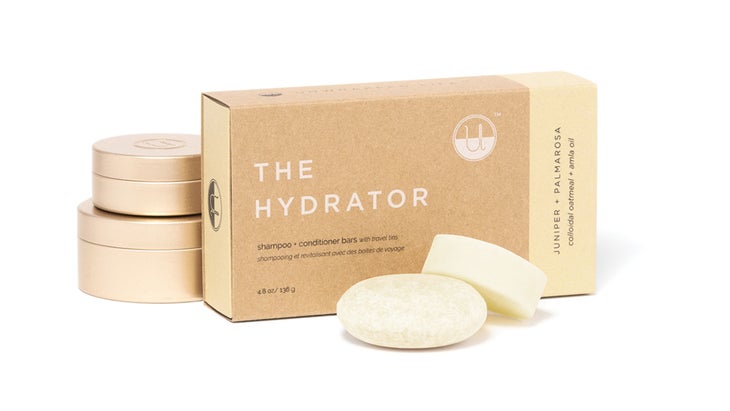 Make hair care on the go easy with The Hydrator Travel Set from Unwrapped Life, containing shampoo and conditioner bars, each in a travel tin.
$31, unwrappedlife.com

Keeping It Klean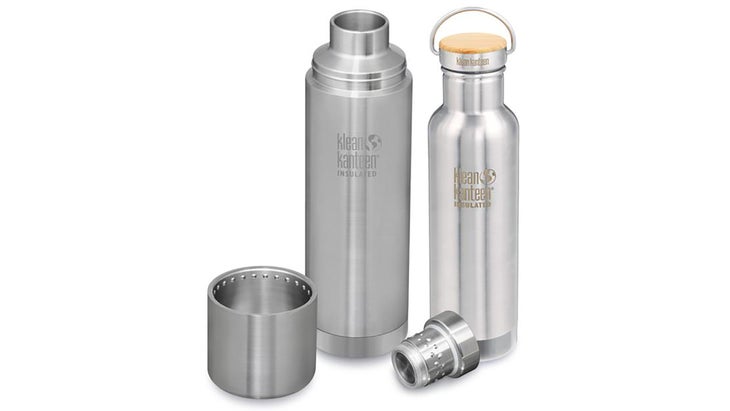 Your eco hero will never go thirsty with the Klean Design Kit, an Instagram- ready stainless steel thermos and matching water bottle set.
$62, kleankanteen.com
Small But Mighty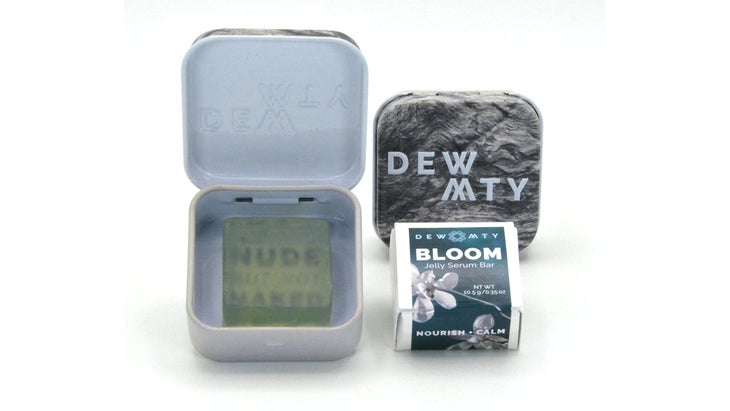 Green your skin routine with the nourishing, calming 100% plastic- and silicone-free DYNAMIC DUO Starter Kit jelly serum that'll leave both you and the planet glowing.
$52, dewmighty.com
Close Shave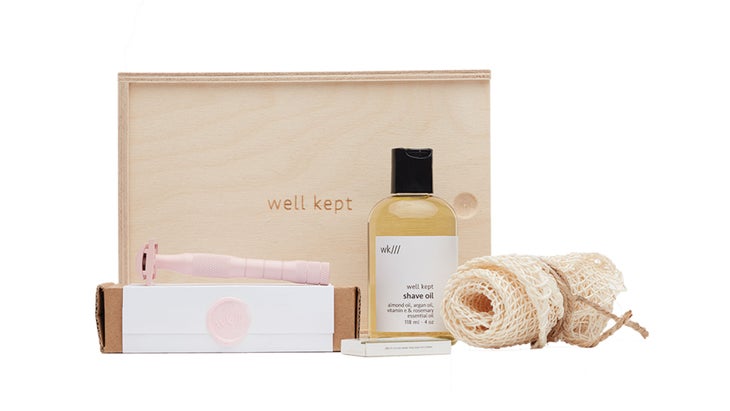 Shaving gets an eco- friendly upgrade with the well kept safety razor kit, with a brass safety razor (in rose, cream or black), four ounces of shave oil, an agave exfoliating cloth and a pack of five blades.
$122, keepwellkept.com
Paper Towel Who?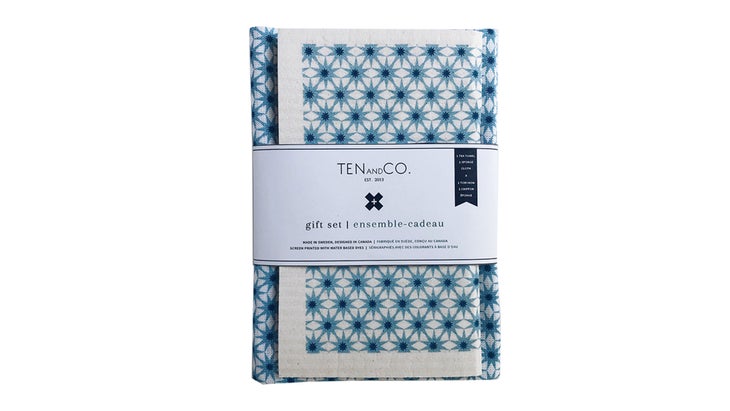 Bid paper towels farewell with these chic washable and reusable Swedish Sponge Cloth and Tea Towel Gift Sets that do the work of 17 rolls!
$19,
tenandco.ca
A Greener Clean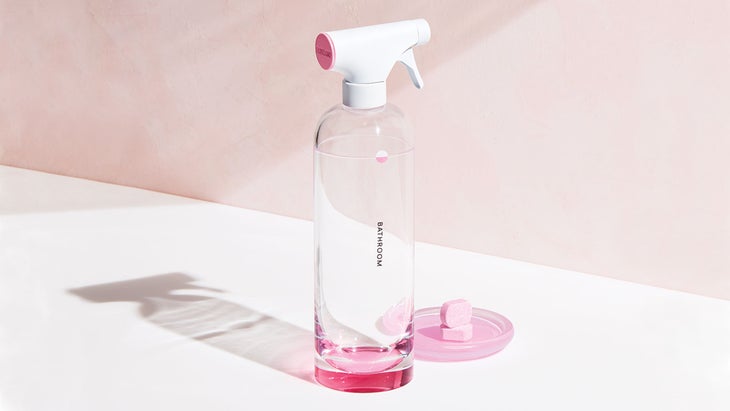 Say goodbye to wasteful packaging and harmful chemicals with The Clean Up Kit from Blueland, with three reusable shatterproof bottles and three tablets that make 20 ounces of cleaner each.
$29, blueland.com

For the… Gadget Guru
For the future-forward friend who keeps ahead of the curve.
Morning, Sunshine!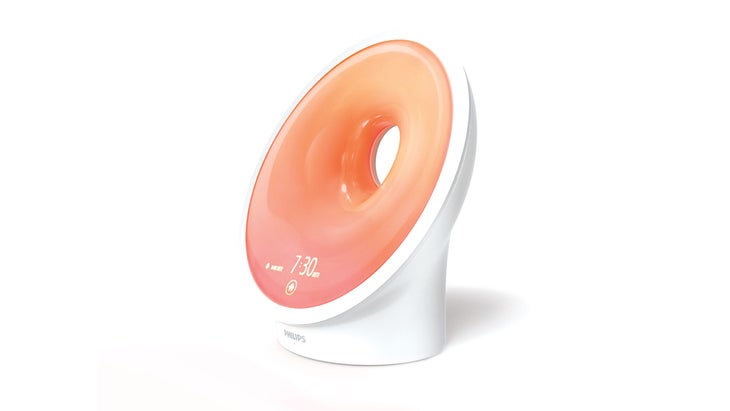 Light up the darkest rooms with this sunrise- and sunset-simulating Philips SmartSleep Connected Sleep and Wake-up Light.
$220, philips.com/SmartSleep; also available on Amazon
Horticulture At Home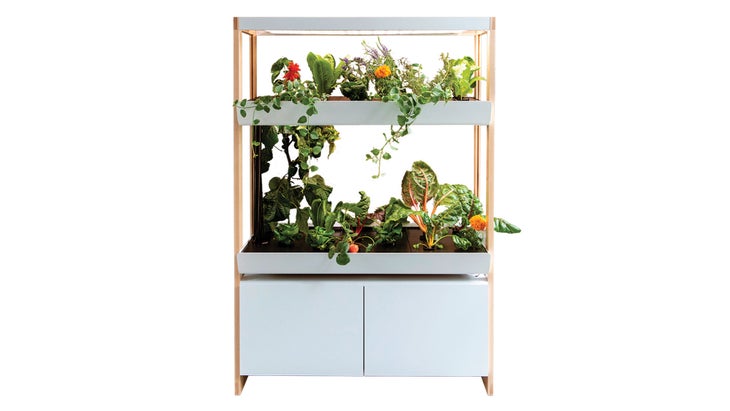 These indoor hydroponic Rise Gardens will have you growing a mini garden without even venturing outdoors!
Starting at $549, risegardens.com

Face The Future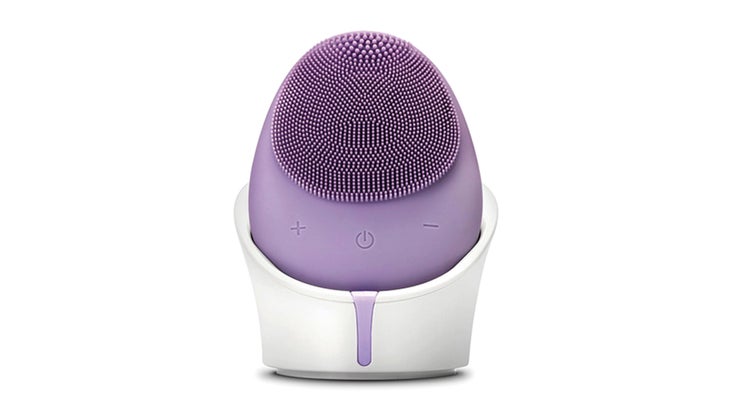 Skincare gets a futuristic update with ISLA: a rechargeable silicone facial cleansing brush that'll clean deep into pores.
$72, fancii.com; also available on Amazon
Mid-Century Modern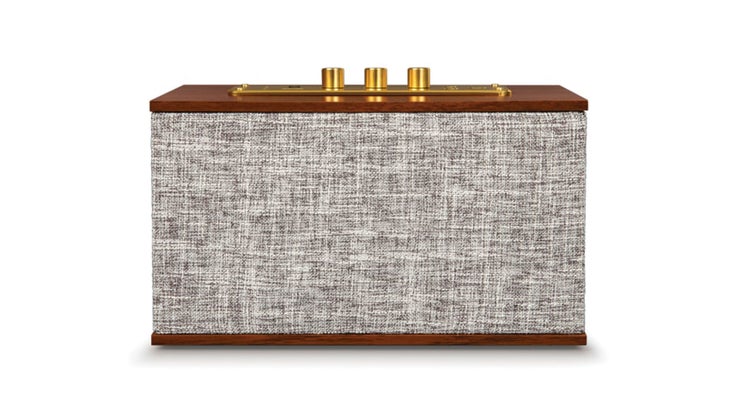 The elegant Crosley Octave Bluetooth Speaker boasts a sophisticated mid-century style with 21st-century sound quality.
$130, crosleyradio.com; also available on Amazon
For the… Fitness Phenom
Your beloved workout warrior will be the envy of their gym with these fitness-focused gifts.
Ride Your Way Fit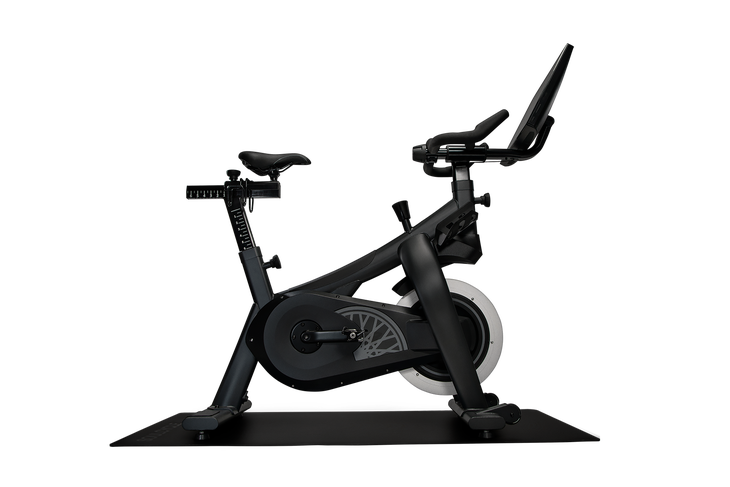 This holiday season, tap it back with iconic instructors and embrace the energy of the pack with the SoulCycle at-home bike.
$2,500, Variis.com
Runner's Route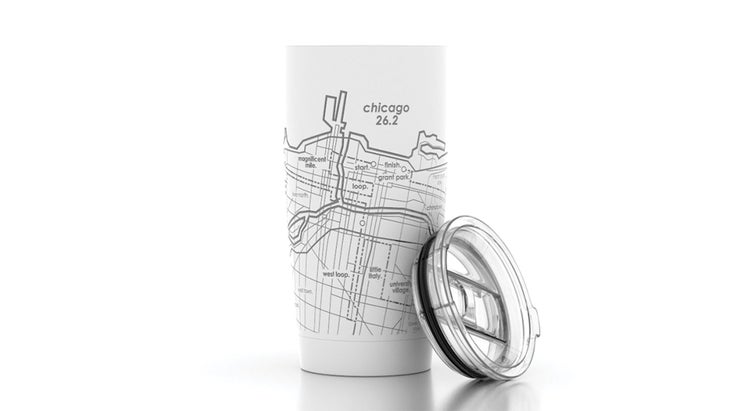 Choose between famous marathon routes to be crisply etched into a Marathon Map Insulated Tumbler for the runner in your life who enjoys a hot bevvy in their downtime.
From $34.50, welltolddesign.com

Heavy Handed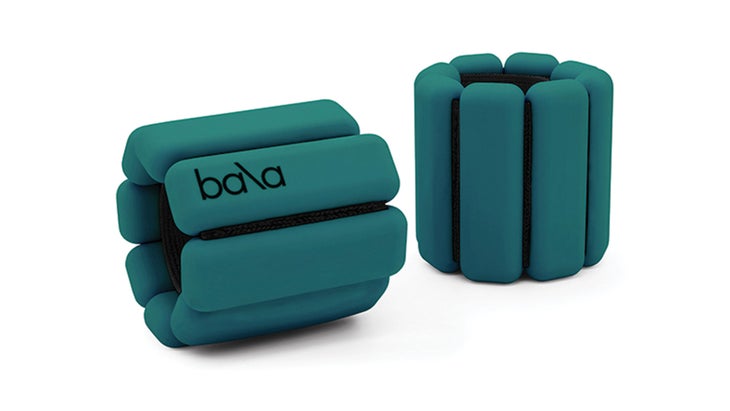 Amp up any routine with Bala Bangles, weighted wristlets designed to look sleek and accelerate tone.
$49/set, shopbala.com; also available on Amazon
Sustainable Stretch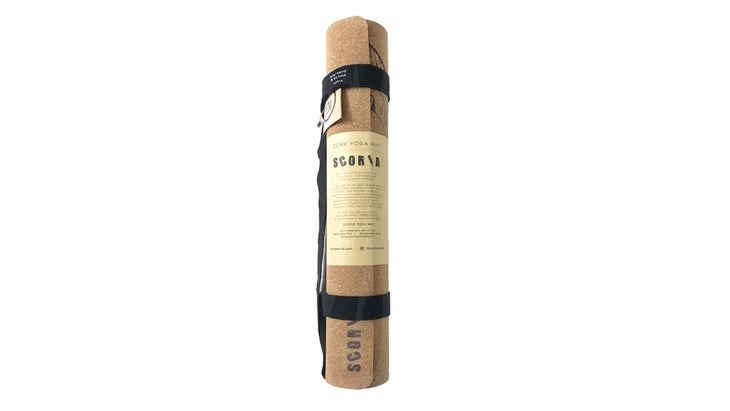 Unwind on a Scoria World Yoga Mat, made from sustainably harvested cork with rubber-tree backing. Every purchase of these artistic mats supports Feeding Children Everywhere.
Starting at $59, scoriaworld.com 
Duffle Of Your Dreams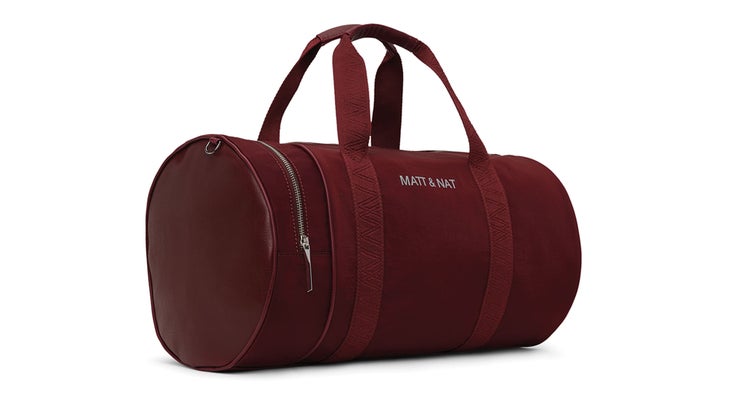 Keep shoes separate from gym clothes in the compact, organized and highly stylish SHAY duffle from vegan leather brand MATT & NAT.
$150, mattandnat.com

A Sleeker Sneaker
With a stylish wedge, ergonomic design and a black and gold color combo that oozes cool, the Nike Renew Run sneakers are the perfect gift for your fave gym rat in need of a new pair.
$90, nike.com

Stocking Stuffers
Tiny but mighty, these stocking-sized gifts are sure to make a big impact.
Hot Topic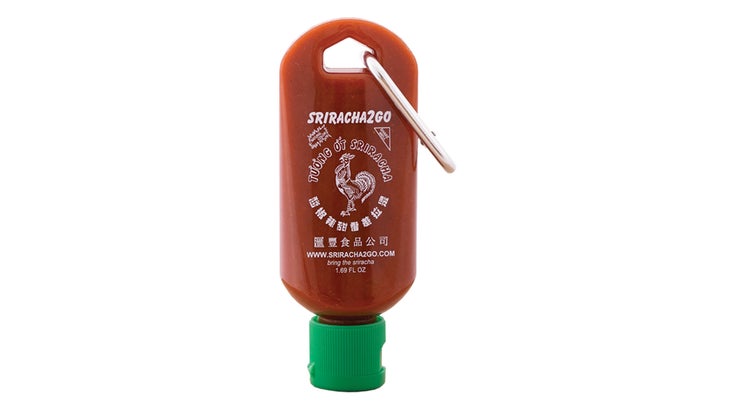 These Sriracha2Go keychains are a humorous but handy must-have for any hot sauce fanatic.
$14, sriracha2go.com; also available on Amazon
Zen In A Bottle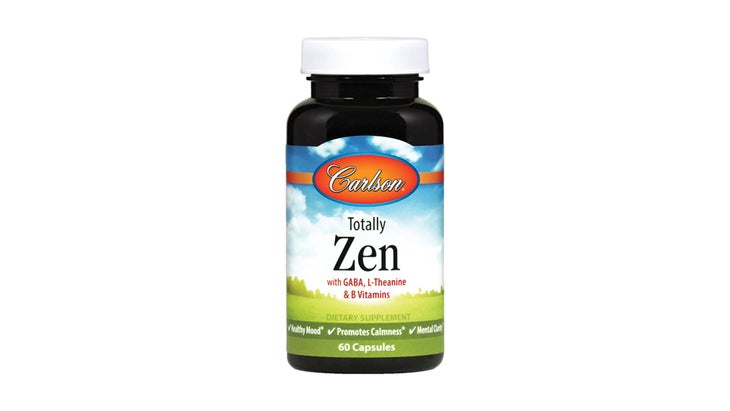 Carlson Nutritional Supplements has bottled R&R with their Totally Zen capsules, containing GABA, L-theanine and B vitamins.
Starting from $8 for 30 capsules, carlsonlabs.com; also available on Amazon
Double-Duty Deo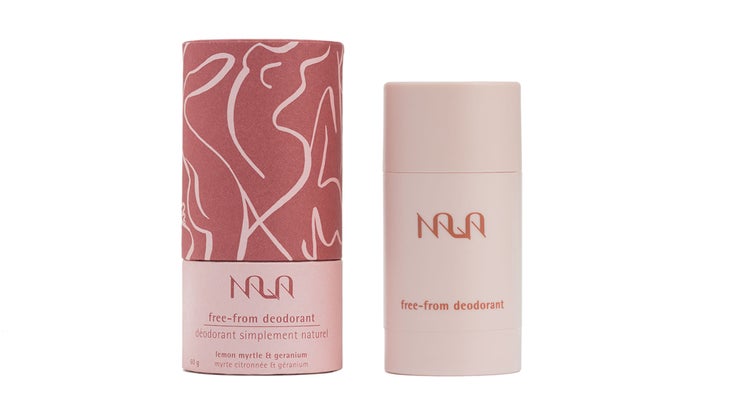 A natural deo that actually works, Nala Lemon Myrtle & Geranium is free of aluminum, parabens, propylene glycol, known carcinogens, phthalates and more.
$26, nalacare.com

Just Add Iron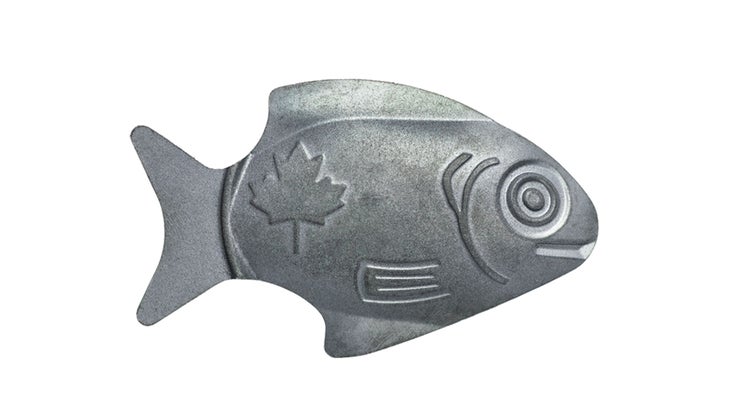 The little Lucky Iron Fish can simply be dropped in boiling water for 10 minutes to give a meal an iron boost. A portion of each sale goes to helping families in undernourished communities.
$40, luckyironfish.com; also available on Amazon
Merry Masala
This gorgeous Christmas Chai Gift Set of Vahdam Tea's Earl Grey Masala Chai is encased in a festive tin and artisanal gift box.
$18, vahdamteas.com; also available on Amazon
Bathtime Buddy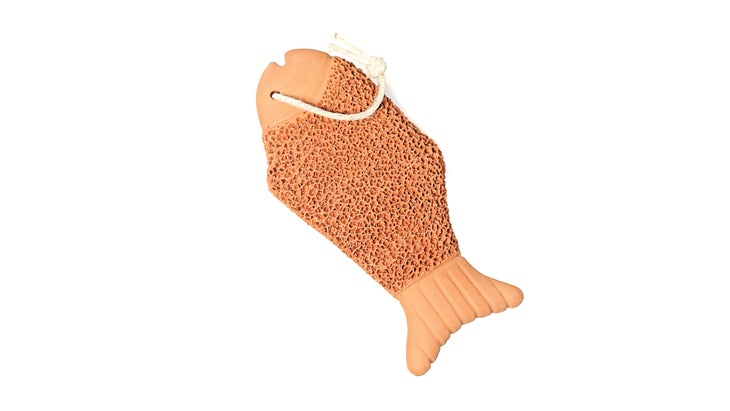 This fish-shaped Terracotta Detox Scrubber will give conventional pumices a run for their money, with all the same functionality and twice the cuteness.
$20, bathingculture.com

Smooth Like Butter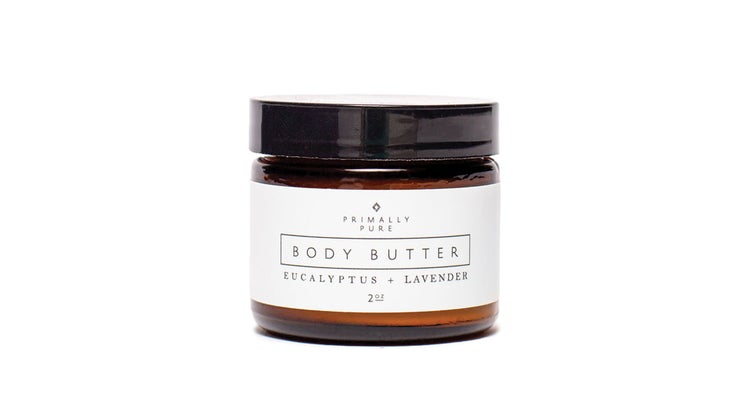 Sample Primally Pure's luxurious body butters in their Trio set that makes for an indulgent little treat of a stocking stuffer.
$38, primallypure.com

Luscious Lather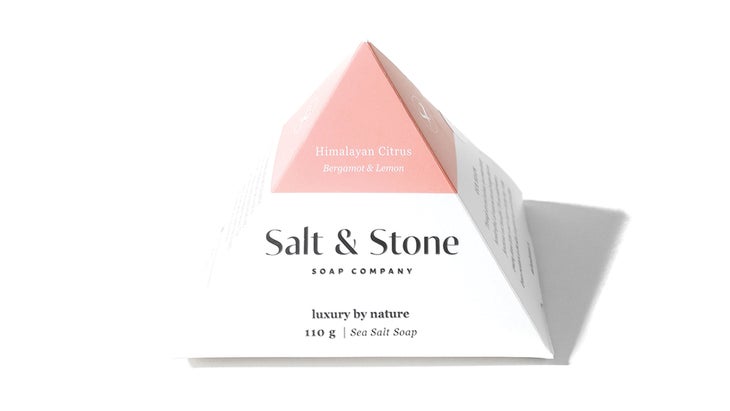 From its fresh scent and unique shape to its luxe, creamy lather, the Himalayan Citrus – Bergamot & Lemon soap from Salt & Stone Soap Co. is a perfect bathtime goody.
$12, thedetoxmarket.com

For the… Beverage Buff
Whether they're coffee-crazy or cocktail-savvy, there's something here for every kind of sipper.
Bean Fiend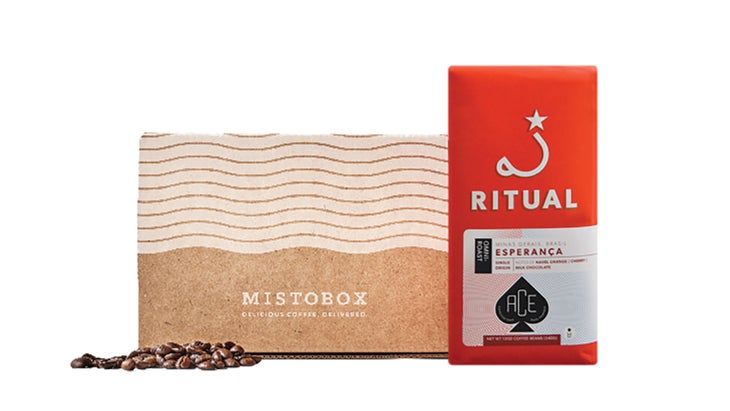 Truly a gift for the biggest caffeine fanatic in your life, the Mistobox Gift Coffee Subscription lets you personalize a subscription from 50+ award-winning roasters and delivers them straight to the lucky recipient's door.
Starting at $60 for three months, mistobox.com

Rose-Tinted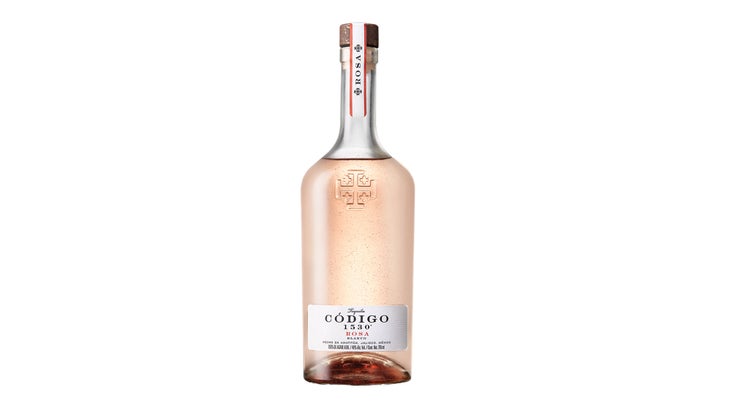 The first and only "rosé" tequila on the market, the Código 1530 Rosa Tequila, is aged in Napa Valley Cabernet French white oak wine barrels that give it its pink hue.
$60 to 70, codigo1530.com

Northern Neighbors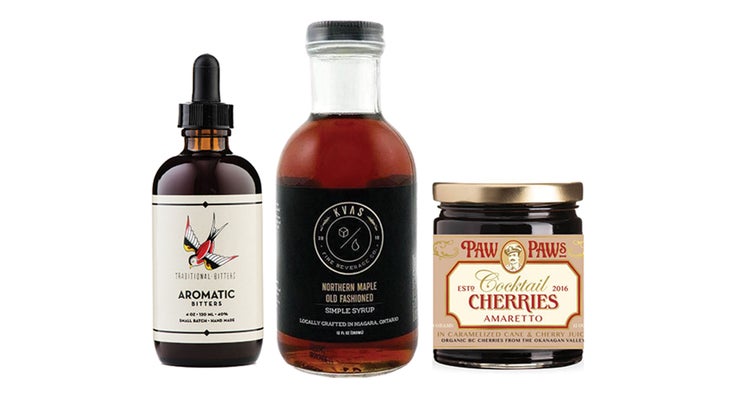 The classic Old Fashioned gets a Canadian twist with Saskatoon-style bitters, British Columbia Bing cherries and Niagara maple syrup in Cocktail Emporium's Canadian Old Fashioned Set.
$50, cocktailemporium.com

Decant With Dazzle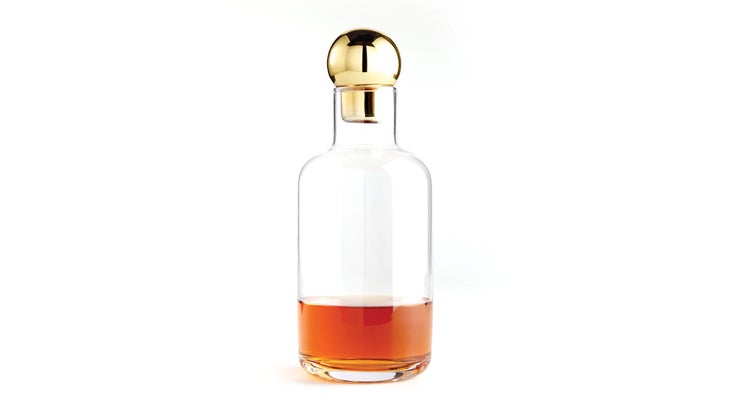 Crate and Barrel's unique Calder Decanter, with its clean lines and gilded brass top, is a showstopper on any bar cart.
$40, crateandbarrel.com

Oenophile's Organic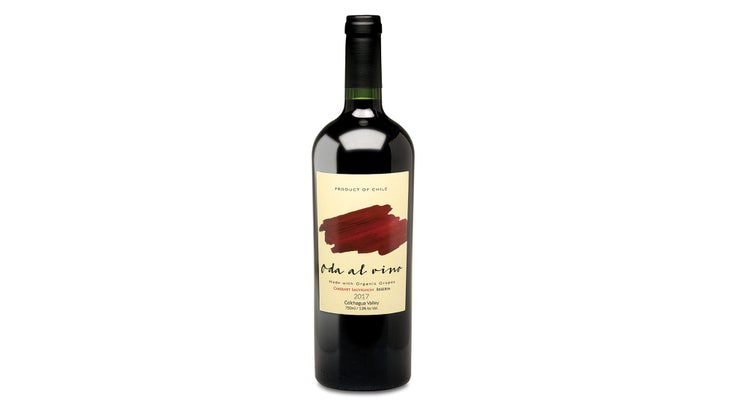 Fans of organic wine will rave for the 2017 OAV Organic Cabernet Sauvignon Reserva from St. Stephen Organic Vineyards, a smooth and sophisticated sip.
Starting at $24 a bottle, ststephen.cl

Rise & Grind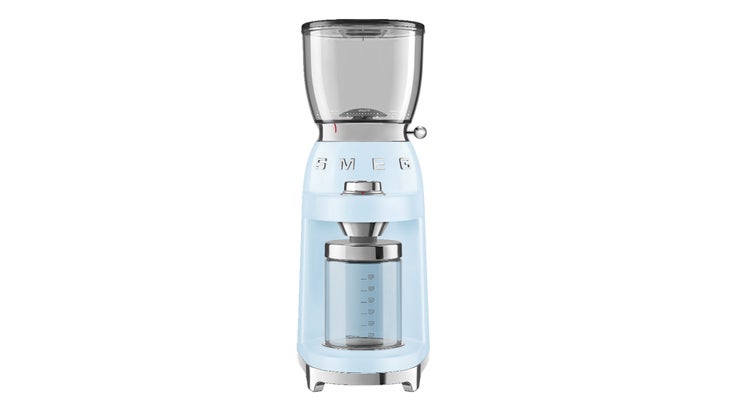 An elegant addition to a coffee connoisseur's collection, the SMEG Coffee Grinder comes in the brand's iconic mid-century look and a variety of unique colors like bright red, pastels and black or white.
$300, williams-sonoma.com; also available from Amazon
A Classy Cuppa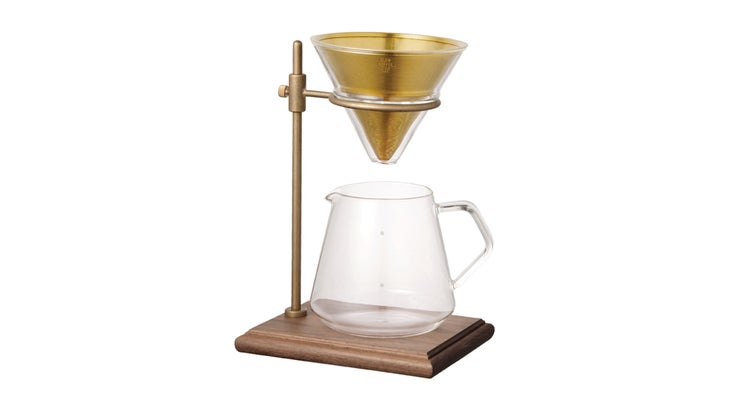 Make mornings mindful with Kinto's Slow Coffee Style Brewer Stand, with a walnut wood base and a brass drip that will age beautifully.
$187.50, kinto-usa.com; also available from Amazon
For Him
This selection makes shopping for the notoriously hard-to-shop-for man a piece of cake.
Cutting Edge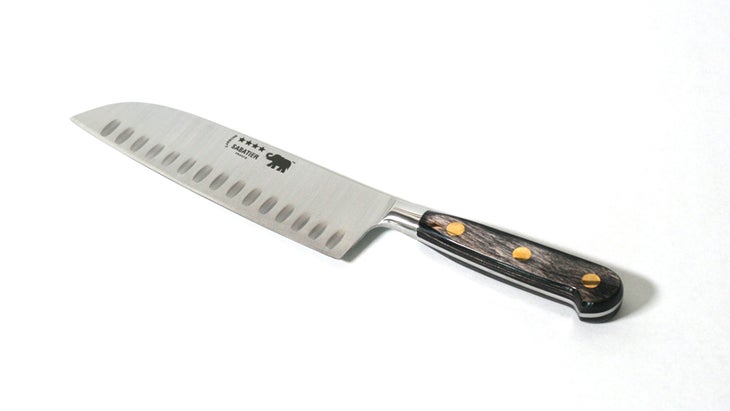 With a fully forged stainless-steel blade and crafted in the historic center of French blade-making, Thiers Issard's Sabatier Santoku Style Chef's Knife is a must-have.
$105, flotsamandfork.com

Clever Colognes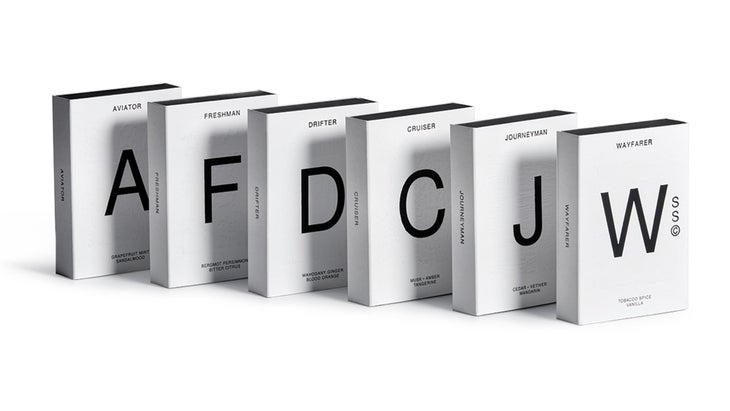 A twist on the traditional fragrance gift, The Collection by Solid State is a set of six travel-friendly solid colognes featuring the brand's six original scents.
$115, solidstateformen.com

Drink & Be Merry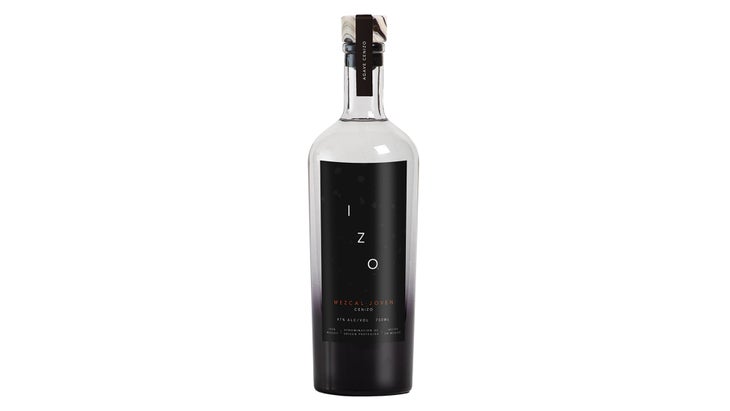 Made from wild Mexican agave roasted in fire pits beneath the earth, the IZO Mezcal Joven has a smoky, fruity flavor that'll be a hit with any cocktail wiz.
$65, izomezcal.com

Mini Mamma Mia!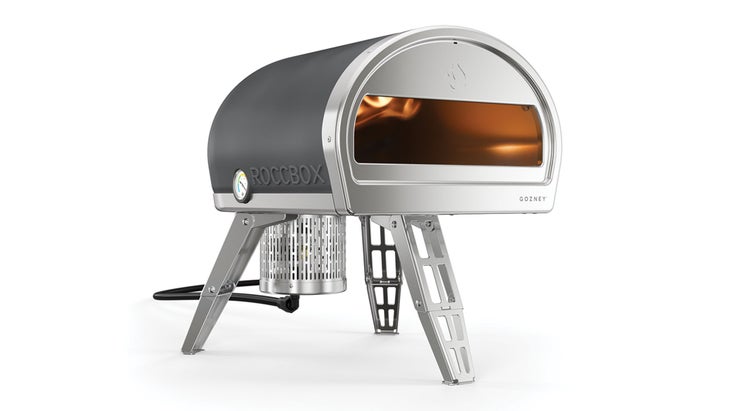 A powerhouse of a mini oven, the Gozney Roccbox is as portable as a restaurant-grade pizza oven gets, perfect for the man who likes to make a statement at his backyard shindigs.
$499, us.gozney.com; also available on Amazon
Skin Deep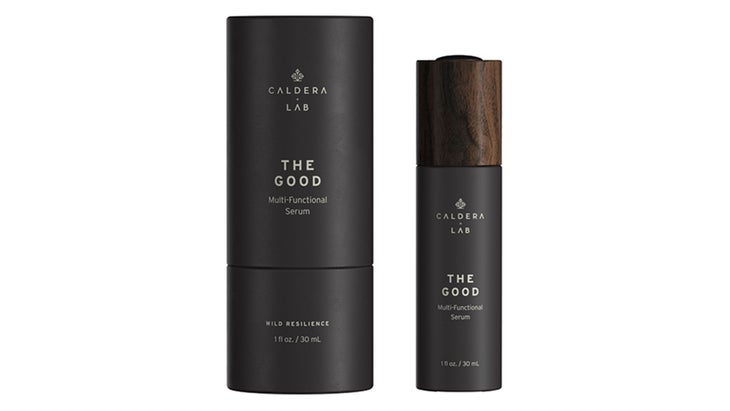 Caldera + Lab's The Good serum combines 27 active botanicals for a lightweight, luxurious blend suitable for any skin type (because skin care isn't just for women).
$97, calderalab.com; also available on Amazon
A Bag With Body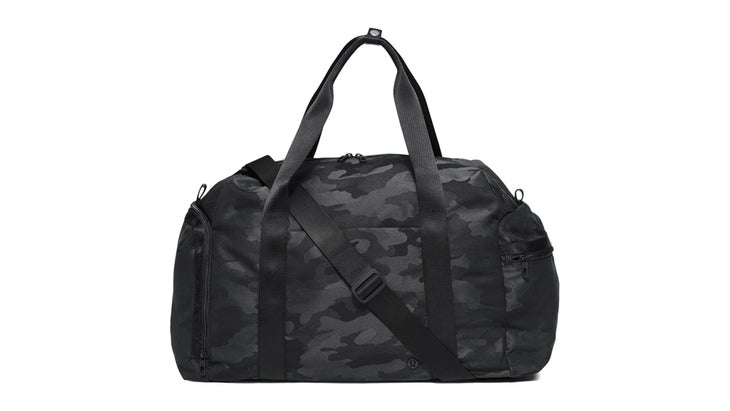 The utilitarian, travel-friendly Command the Day Duffel from lululemon is well-organized with multiple pockets, made of water-repellent fabric and comes in both a classic black and a striking, yet understated, gray camo.
$158, lululemon.com

Reheat On the Go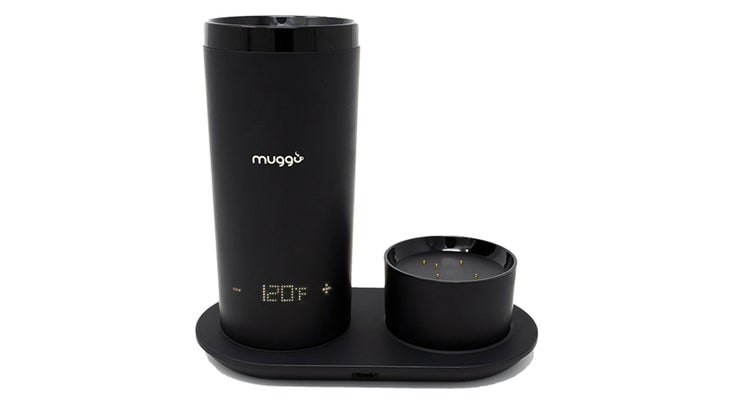 For the man who likes his drink piping hot, he can now heat it anywhere with the Muggo Self-Heating Travel Mug, operated using touch- sensitive controls and an LED display.
$129, muggocoffee.com; also available on Amazon
Gifts for the Giver
For those who love to give rather than get, these charitable gifts give back to the world with every purchase.
Simple Statement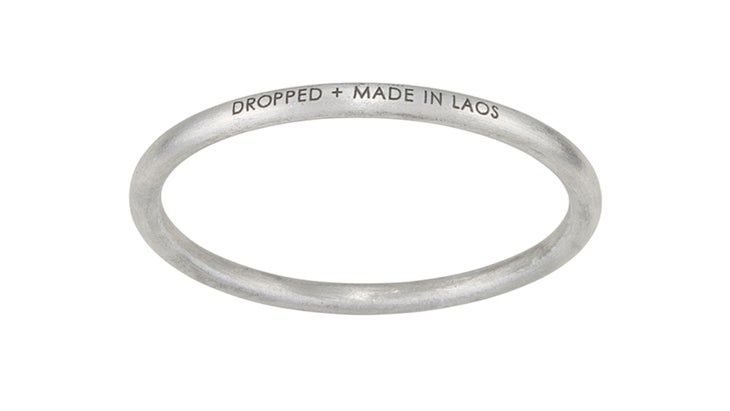 The chic, rustic Original Story Bangle from ARTICLE22 makes a strong statement piece. Crafted from upcycled shrapnel from the Vietnam War by artisans in Laos, proceeds help support the effort to clear 80+ million unexploded bombs there.
$40, article22.com

Chari-Tea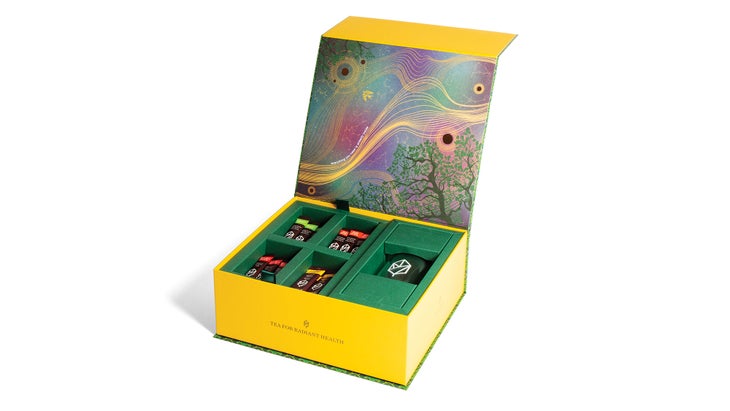 Beethoven's Ode to Joy serenades you when you open Pique Tea's Ode to Tea gift box to browse their healthful selection. Pique Tea donates 5% of proceeds to A Healthier America COVID Fresh Food Fund (supported by Michelle Obama) to aid low-income families.
$150, piquetea.com

Craft With Care
Find a moment of peace in crafting jewellery from this colorful DIY bracelet-making kit from Ugandan brand Akola, which means "she works" in a local Ugandan dialect. The brand provides life- changing opportunities for work to women in Uganda.
$50, akola.co

Oh, Honey!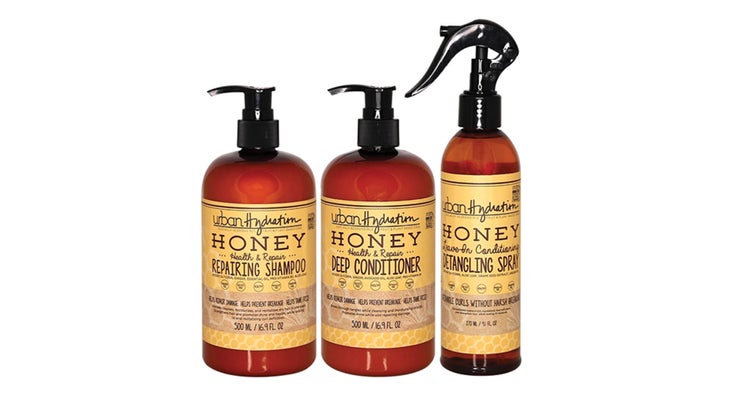 For those whose tresses prefer natural solutions, there's Urban Hydration's Honey Health & Repair 3-piece Set. For each product bought, the brand donates a gallon of water to places in need.
$25, urbanhydration.com

Haute Hydration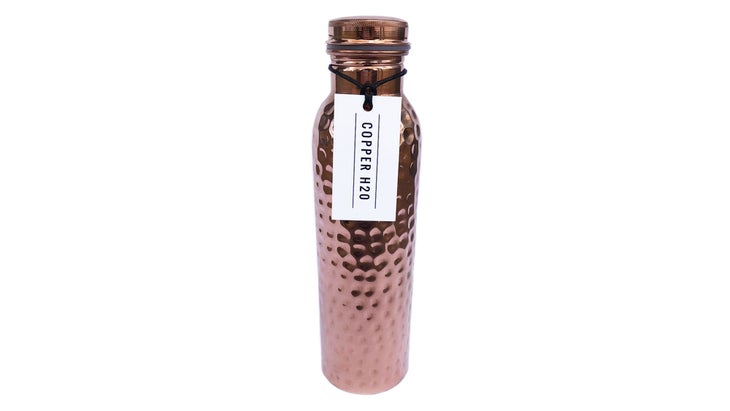 Sip in style with the hammered antibacterial Copper Water Bottle from Copper H2O, while 15% of the profits goes to support efforts supplying clean water in developing nations.
Starting at $34.50 for a 20-ounce bottle, copperh2o.com

Toast The Troops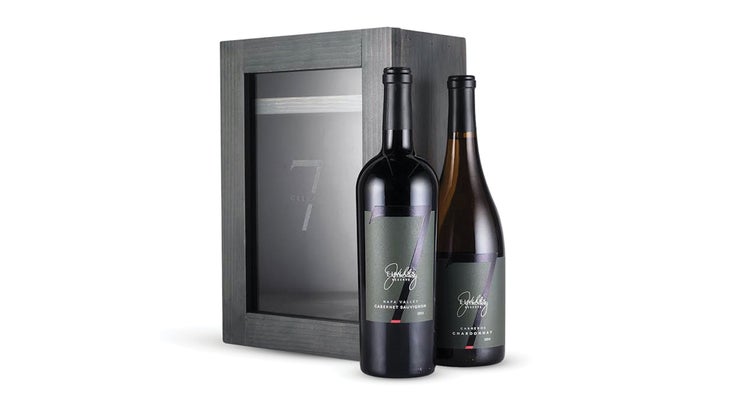 Raise a glass of Cabernet Sauvignon or Chardonnay from 7Cellars' Elway's Glass Collectible Reserve Grey Wood Box Duo. A portion of sales is donated to Team Rubicon, supporting veterans to continue their service through meaningful disaster-response roles.
$198, 7cellars.com

For the… Zen Seeker
Be the reason the stressed-out soul in your life gets a moment's peace this holiday season.
Sip To Stretch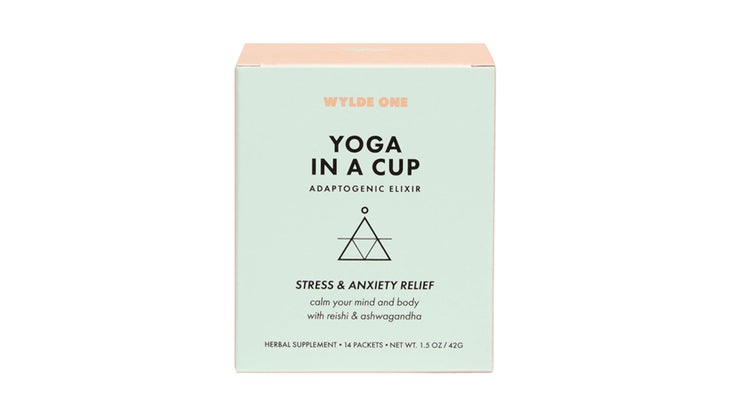 We're not saying this will work the magic of yoga on your body, but Wylde One's Yoga in a Cup is a soothing, balancing elixir that'll help ease stress and anxiety in a pinch.
$35 for 12 packets, wylde-one.com

Flora, Fauna, Femininity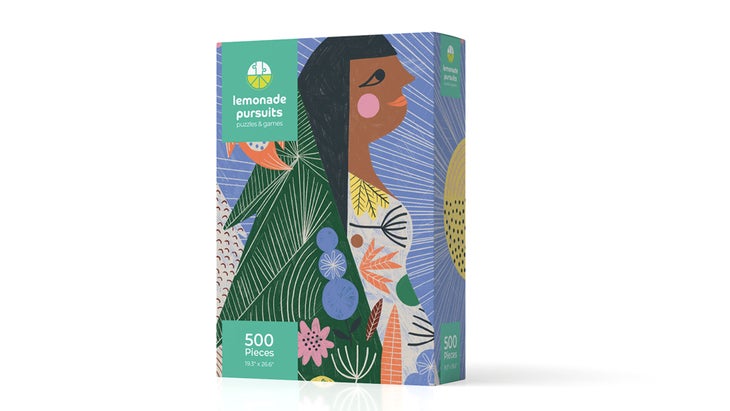 Any zen seeker can peacefully lose themselves in Lemonade Pursuit's Forest Walk, a colorful 500-piece puzzle designed by artist Meenal Patel.
$30, lemonadepuzzles.com

Diffuse The Tension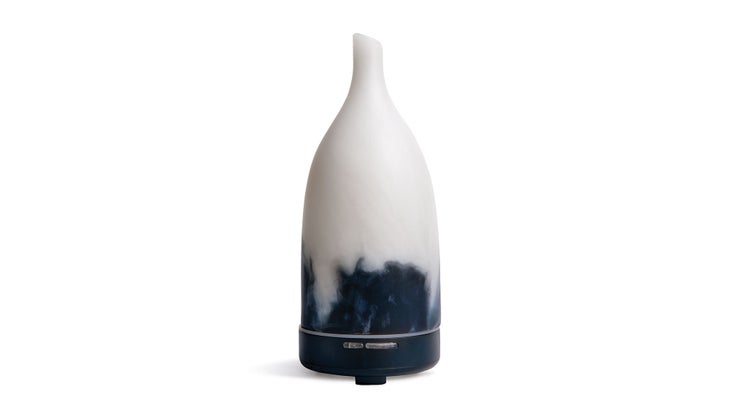 An aromatherapy cult classic, Saje Natural Wellness recently launched the Aroma Om Indigo Diffuser, so you can fill your house with the brand's hit scent blends in sleek style.
$92, saje.com

Monthly Mood Setter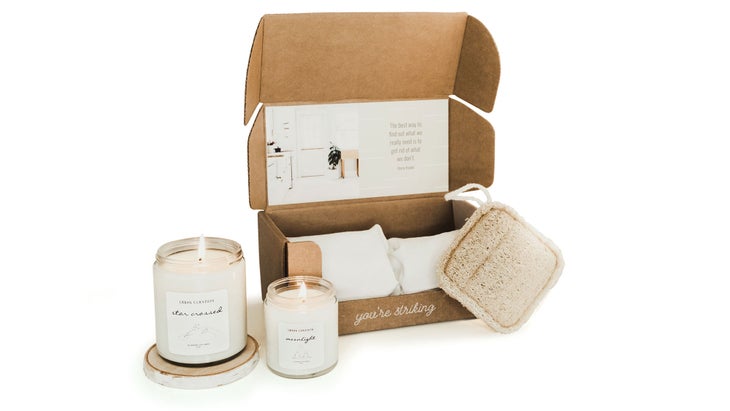 Let the fragrance lover in your life experience the joy of lighting a new scented candle every month with The Artisan Candle Subscription Box.
Starting from $10 per month, vellabox.com

Clean Slate
Mindfully paint your masterpiece on the Original Buddha Board with water, then watch your art disappear as the water evaporates, leaving behind a clean slate.
$35, buddhaboard.com; also available on Amazon
Silver Linings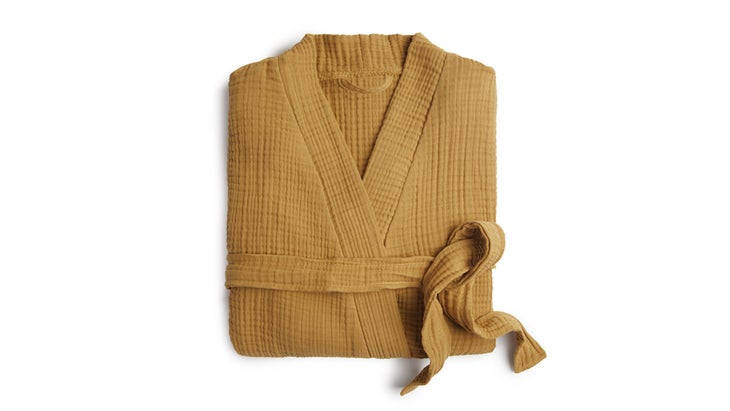 Give the gift of comfort with the incredibly soft Cloud Cotton Robe from Parachute, made of luxurious 100% Turkish cotton.
$99, parachutehome.com

For the… Creative Cook
From home cooks to pro chefs, these gifts will live center-stage in their kitchens and their hearts.
Teatime: Timeless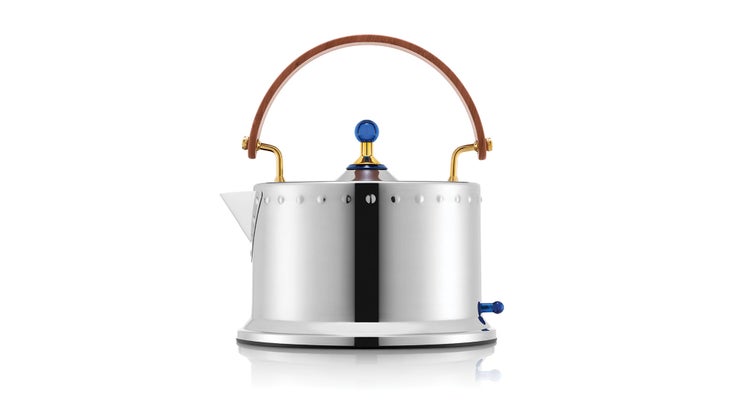 For the chef who prides themselves on a stylish kitchen, Bodum's OTTONI Electric Water Kettle is an heirloom piece with a stunning stove top–model design with blue and brass embellishments.
$60, bodum.com; also available from Amazon
Classic Copper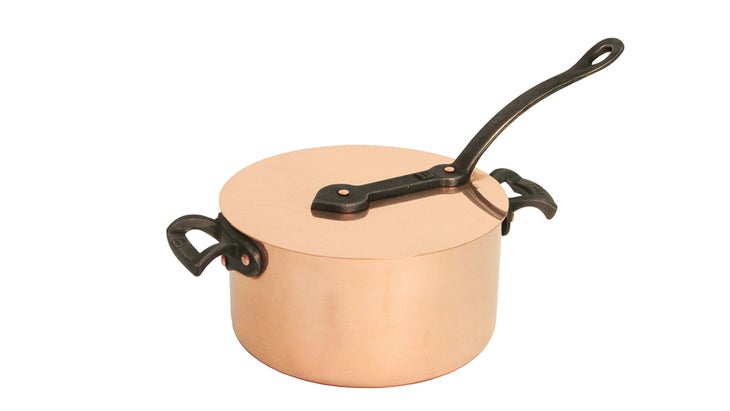 This six-quart Brooklyn Copper Casserole pot with matching lid will be the centerpiece of any kitchen for decades to come.
$800, shop.brooklyncoppercookware.com

Natural Beauty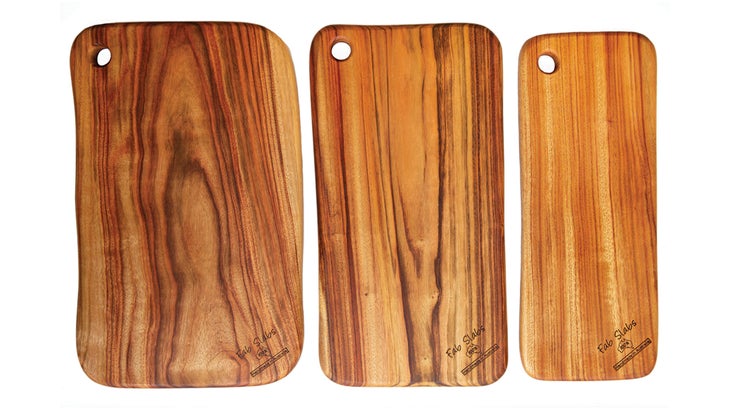 The Fab Slabs Pack 1, a set of three kiln-dried camphor laurel timber boards, will ensure your fave cook has a board for every chopping need.
$190, fabslabsusa.com

Sleek & Saucy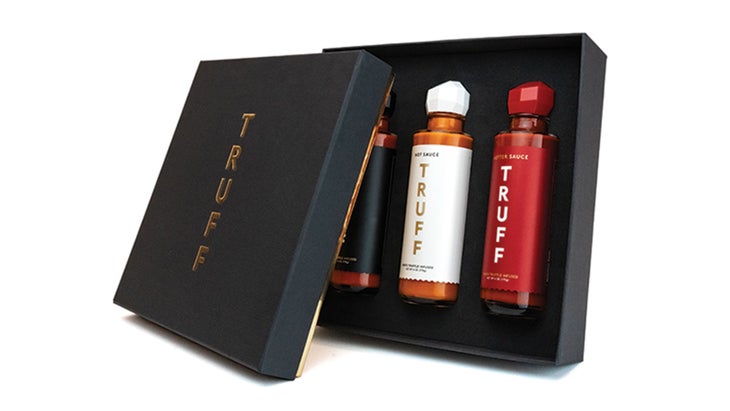 This hot sauce Variety Bundle is a visually striking gift that also packs a flavorful punch, with TRUFF'S HOTTER, White Truffle and, of course, Signature Black Truffle.
$65, truffhotsauce.com; also available on Amazon
And?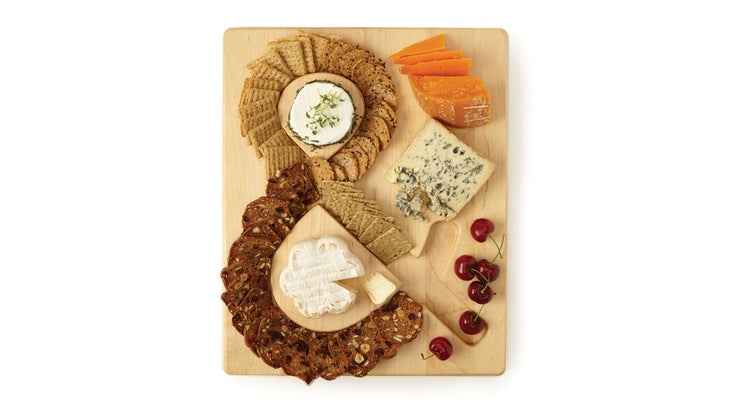 Line crackers along the grooves of this ampersand-carved cheese and crackers serving board by J.K. Adams for an easy yet impressive spread that lets guests know there's more where that came from!
$48, uncommongoods.com

Main Squeeze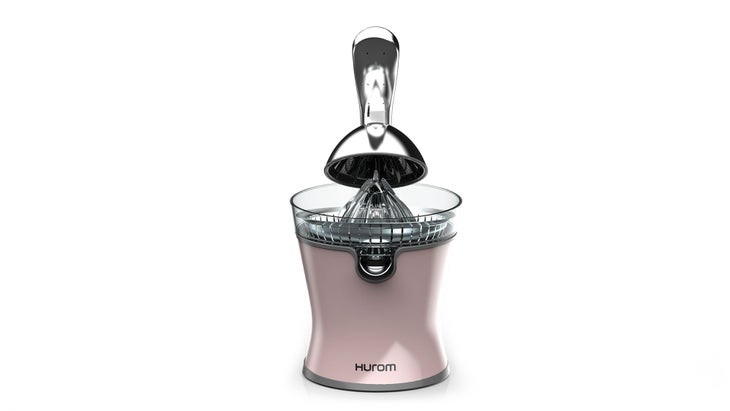 Spare your fave chef some serious work in the kitchen with HUROM's Citrus Juicer that makes juicing simple and comes in a unique baby blue, pastel pink or silver.
$149, hurom.com; also available on Amazon
Big League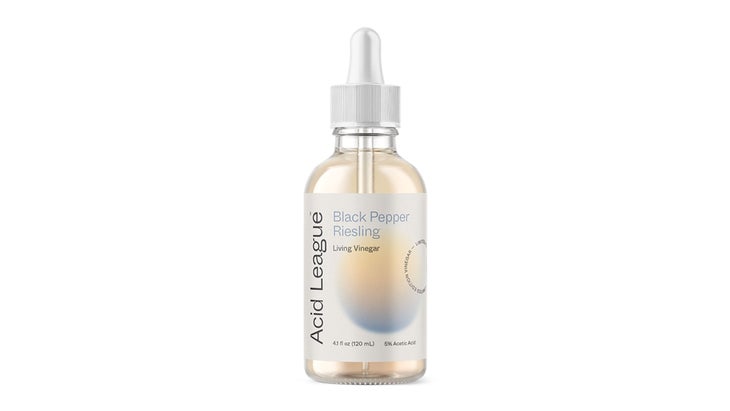 Raw, unfiltered, fermented artisanal vinegars from Acid League's Experimental Editions Holiday Kit will become the secret star ingredients in your favorite cook's salad arsenal.
$48, acidleague.com

For the… Foodie Fiend
We wouldn't be Clean Eating if we couldn't find you the ultimate gift to wow your foodie friends & fam.
Just Peachy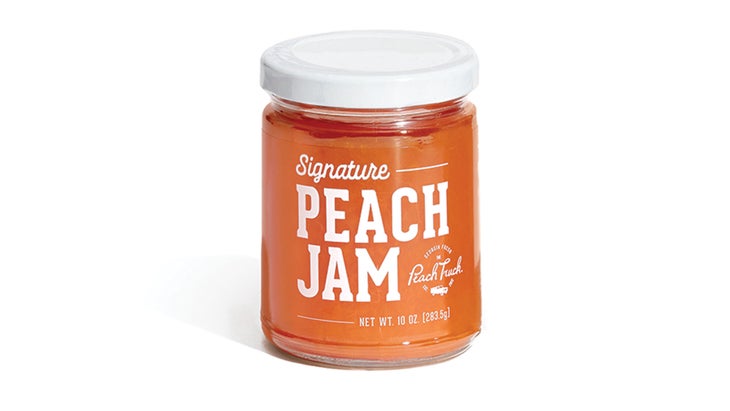 Bring some sunshine into your foodie's life with the adorable Jam Trio from The Peach Truck, featuring three artisanal peach-based jams.
$33, thepeachtruck.com

Elite EVOO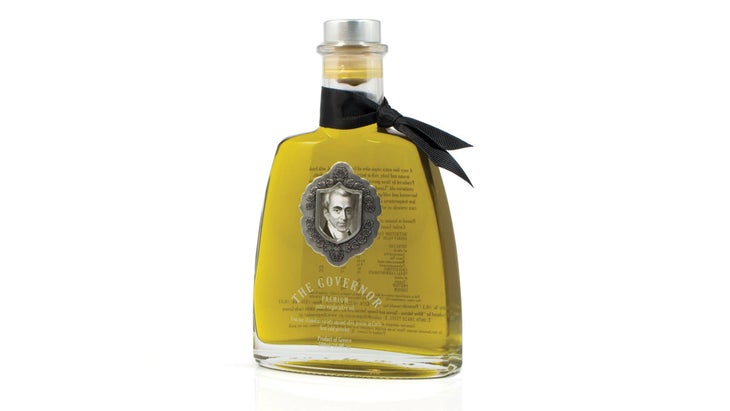 Give the gift of a taste of luxury with The Governor Premium Edition Cold- Pressed Extra Virgin Olive Oil from kyoord.
$69, kyoord.com; also available from Amazon
Dark & Decadent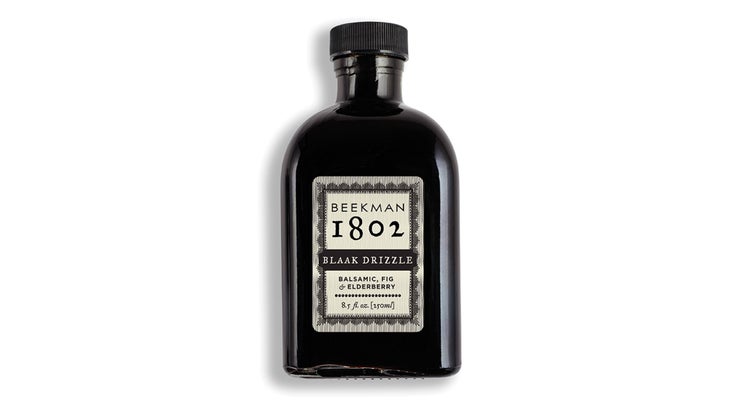 A show-stopping addition to a foodie's arsenal, the Fig and Elderberry Balsamic Drizzle from Beekman 1802 will elevate any snack or salad with its gourmet sweetness.
$15, beekman1802.com

Clean Cravings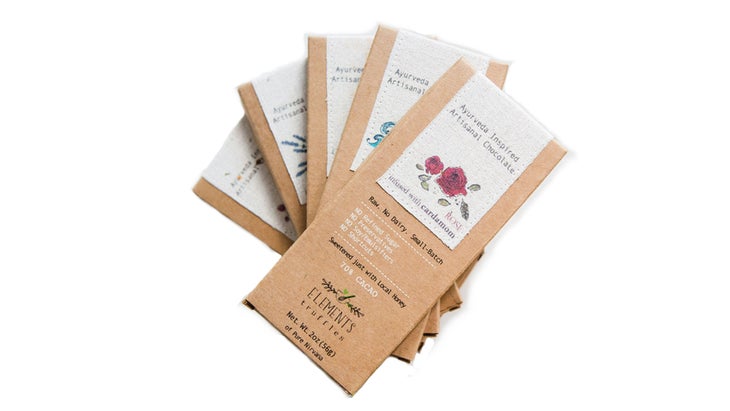 Each of five bars in The Classic Collection from Elements Truffles is 70% dark chocolate, made with Ecuadorian cacao, sweetened with honey and infused with Ayurvedic herbs and spices.
$36, elementstruffles.com

All The Buzz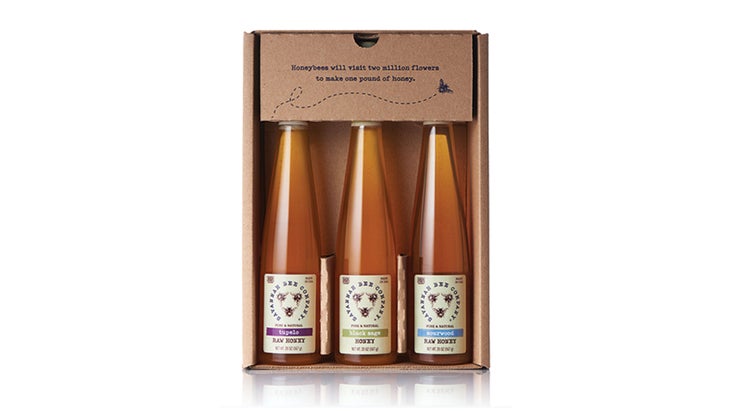 The elegant Deluxe Honey Flute Gift Set is a stunning trio of 20-ounce flutes of prized varietals of honey: Tupelo, Sourwood and Black Sage.
$98, savannahbee.com

Delightful Dipping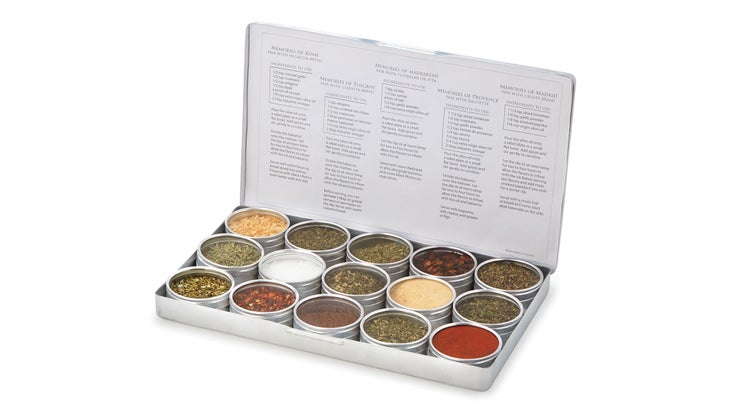 Foodies won't be able to thank you enough for this Gourmet Oil Dipping Spice Kit, with 15 herbs and spices across five different cuisines.
$39, uncommongoods.com

Spice of Life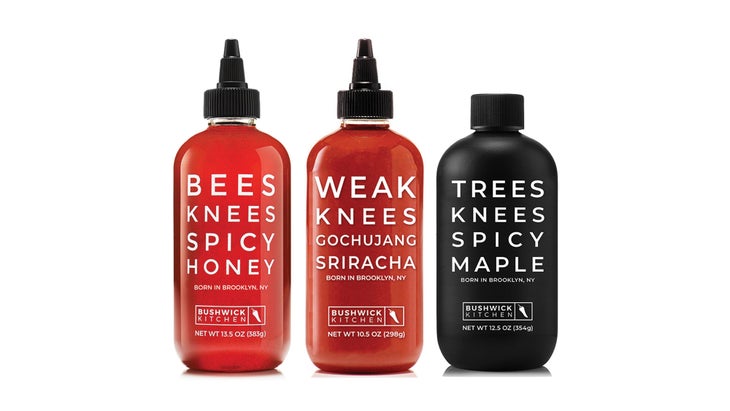 There's no shortage of variety in Bushwick Kitchen's highly rated Threes Knees Spicy Trio sriracha, honey and maple syrup set.
$35, bushwickkitchen.com; also available from Amazon
We independently source all of the products that we feature on cleaneatingmag.com. If you buy from the links on our site, we may receive an affiliate commission, which in turn supports our work.