Best Centerpiece Bowls
Centerpiece bowls are just that — decorative bowls that can double as a centerpiece. You can use centerpiece bowls just about anywhere in the house: on a coffee table, side table, in a windowsill, or on a kitchen counter. However, they're most often used on dining room tables, where they easily add a little bit of style and aesthetic to a normally bare space. You can find centerpiece bowls to fit a variety of styles, whether you want something very specific to a unique personal aesthetic, or if you want something that's plain and can be changed or adjusted to fit an evolving style. If you're looking for a centerpiece bowl, check out one of these four options from Amazon.
Heading out the door? Read this article on the new Outside+ app available now on iOS devices for members! Download the app.
Best Finished Centerpiece Option
Dublin Home Decor Tray and Orbs Balls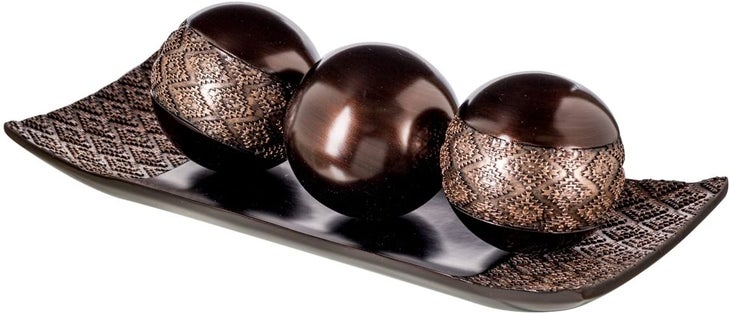 An Entire Centerpiece with One Purchase. It's decorating made easy!
What We Liked
If you aren't too skilled at decorating, you may want to go with this all-in-one centerpiece bowl set. It comes with the decor tray and orb balls that go inside. After all, you don't want just an empty bowl sitting in the middle of your dining room table! With this complete set, you've got a perfect centerpiece with one simple purchase. Order Online.
Most Functional
iDesign Axis Metal Fruit Bowl Centerpiece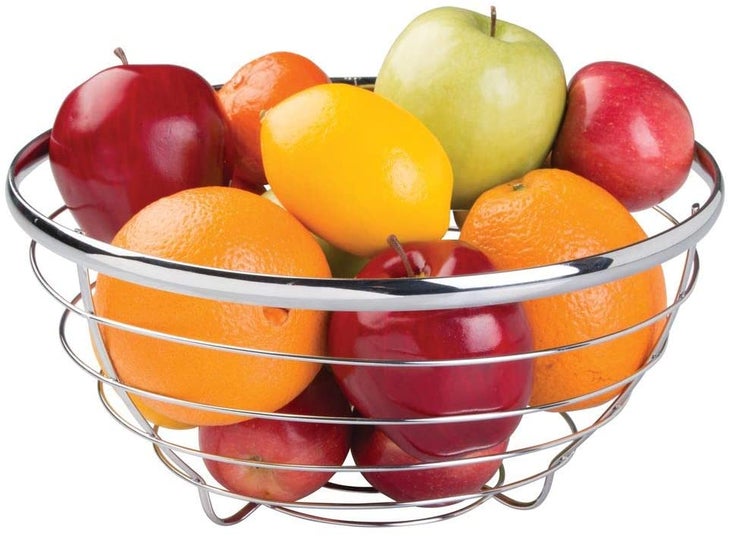 Style and Function in One Bowl. Make your centerpiece pull double-duty.
What We Liked
Why not buy a centerpiece that's not only stylish, but functional as well? This metal fruit bowl is just the thing to safely hold fruits and veggies, but it's also attractive enough to act as a centerpiece. The chrome finish matches any decor. Purchase Yours Today.
Most Adaptable
Red Co. Decorative Centerpiece Bowl

A Basic Bowl for Any Style. Buy a bowl that will change with your evolving aesthetic.
What We Liked
Don't pigeonhole yourself into one dining room decor choice. If you like to mix up your style every so often, go with this centerpiece bowl that will easily adapt from one aesthetic to the next. It's simple enough to go with any style choice, but decorative enough to always add a little pop of visual interest to your dining room. Get It Here.
Most Luxurious
Elegance 72651 Hammered Oval Centerpiece Bowl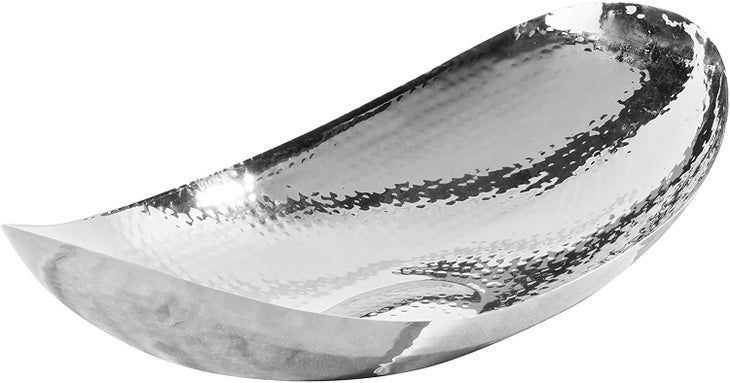 This Centerpiece is the Star. No one will overlook your centerpieces again.
What We Liked
If you believe it's always better to go big than to go home, you'll want to take a gander at this centerpiece bowl made from hammered stainless steel. Heavy, beautiful, and even dishwasher safe, you can fill it with decorative items, produce, or bread, but regardless of what filler you choose, the bowl itself will always stand out. Buy Now.