Best Cheese Plates
Is there anything better than cheese? Well, yes, cheese boards with charcuterie and full garnishes. Stop eating right from that block of cheddar while standing in front of your open refrigerator. Even if you're just unwrapping American cheese singles, putting them on a beautiful cheese plate elevates the experience from basic snacking to full hors d'oeuvres. You're an adult, and you deserve some elegance. And you can have it, without a ton of expense. We've selected the best home cheese plates for everything from snacks in front of the tv to entertaining in-laws. Check out the different styles and included accessories. No judgment if you decide you need more than one cheese plate to meet your snacking needs.
Heading out the door? Read this article on the new Outside+ app available now on iOS devices for members! Download the app.
Best for Home Picnics
House Ur Home Cheese Board, 2 Ceramic Bowls, 2 Serving Plates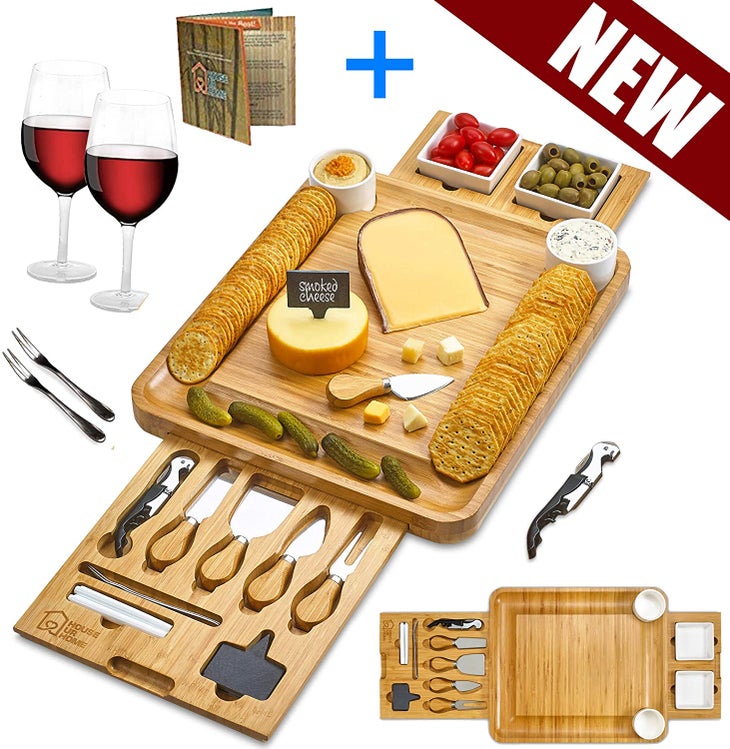 Eco-Friendly Luxury
This cheese plate has it all with secret drawers and compartments for cheese knives, wine keys, and ceramic bowls and plates.
What We Liked
Get ready to get bourgeois. This cheese plate comes with professional cheese labels and markers so you can identify every cheese you set out. There are special divots for crackers and dishes for dips, nuts, and olives; just like at a restaurant. Get it here.
Best for Entertaining
Landeluxe Bamboo Cheese Board and Cutlery Knife Set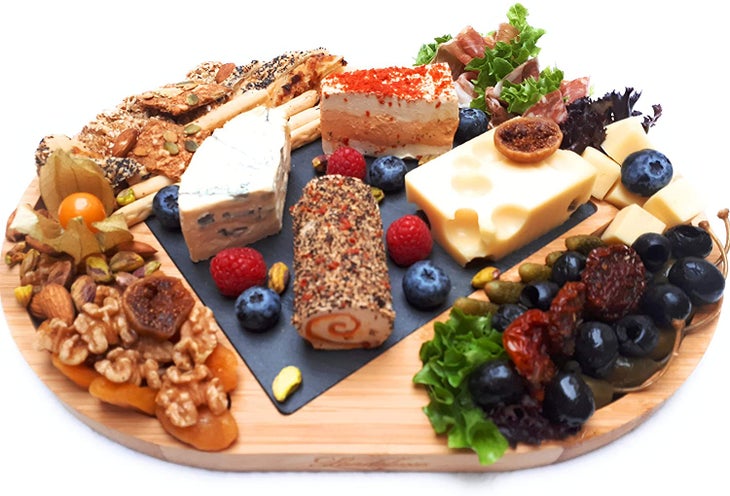 Multipurpose Style
A gorgeous slate platter sits inside this bamboo tray for creating striking cheese plates shared with friends. Or, separate the dish and tray for double the cheese at larger gatherings.
What We Liked
Put anything on a slate, and it's instantly turned from a snack into a culinary event. We love the versatility of this cheese plate for setting out a spread or just enjoying a few kinds of cheese solo. Plus, it includes cheese knives and cheese chalk for labeling the samples right on the slate platter. Buy it now.
Best for Daily Happy Hours
Hecef Cheese Board Set of 3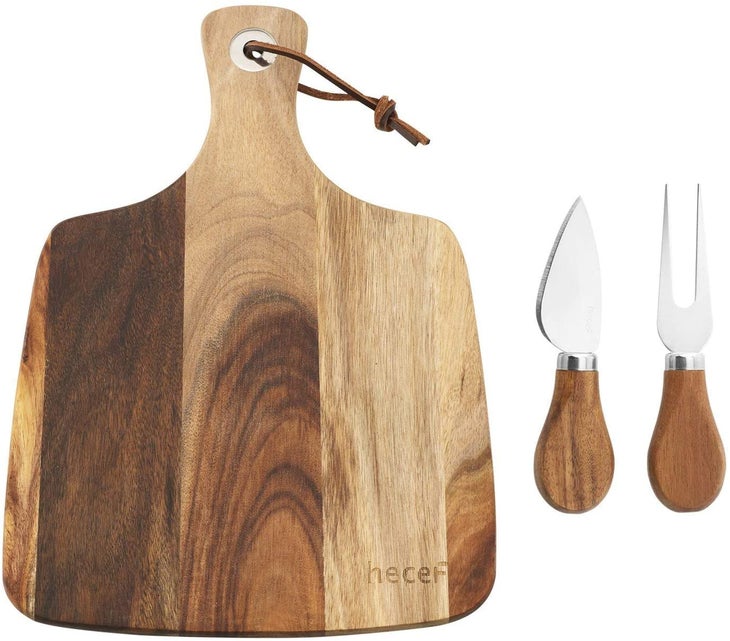 Lifetime Durability
Eat cheese every day on this stylish and straightforward acacia wood tray with included wood handle cheese knives.
What We Liked
Make eating cheese a ritual by hanging this wooden cheese board on the wall with the rustic leather loop. It looks great in the kitchen of any style home, from rustic farmhouse to sleek high-rise condo. Its size (31 by 22.5 centimeters) works well for solo happy hours or family dinner parties. Buy it here.
Best Versatility
Bearstar 2-Pack Bamboo Round Plates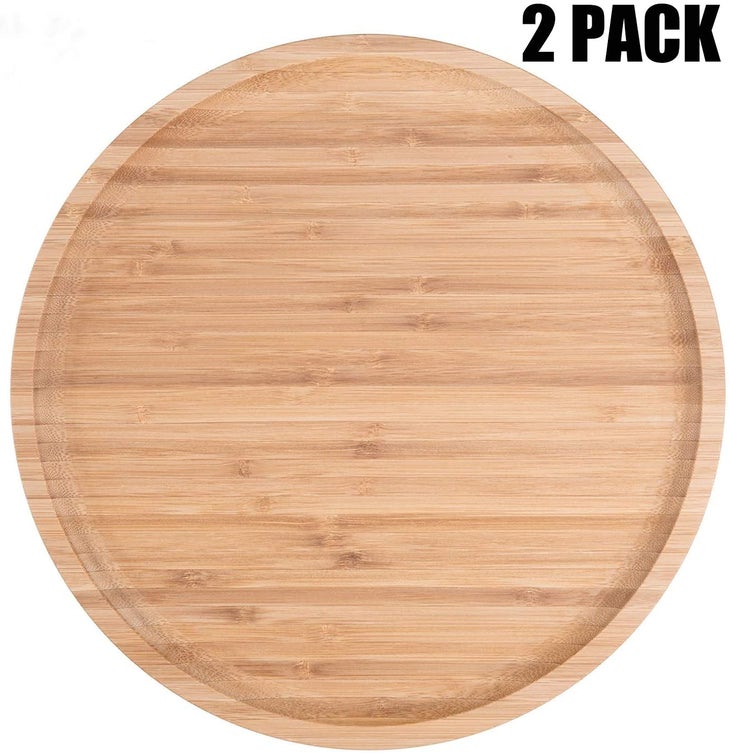 Cheese, Tea, or Lap Tray
Two 12-inch bamboo platters for double the cheese, desserts, tea, or whatever.
What We Liked
Double the plates means you get double the snacks. It's hard to argue with that! These bamboo cheese plates have a low sloping rim and look great as centerpieces or on a countertop. Get it now.