Best Cheese Slicers
Cheese slicers are one of those kitchen gadgets you don't think are a necessity until you get one. And then you're always saying to yourself, "How did I manage without this?" A cheese slicer elevates your snack game. Naturally, you're going to have to put back the Kraft Singles next time you're standing in front of the dairy case. Treat yourself to a few hard cheeses, some cheddar, and a soft cheese for variety. You can't go at the blocks with any old kitchen knife, though. Stop using your kitchen gadgets only when you have company. Sometimes, selfcare is a delicately arranged cheese board on a Tuesday night. Here are our best picks to get you slicing cheese like a pro – absolutely anytime!
Heading out the door? Read this article on the new Outside+ app available now on iOS devices for members! Download the app.
Editor's Choice
Bellemain Adjustable Thickness Cheese Slicer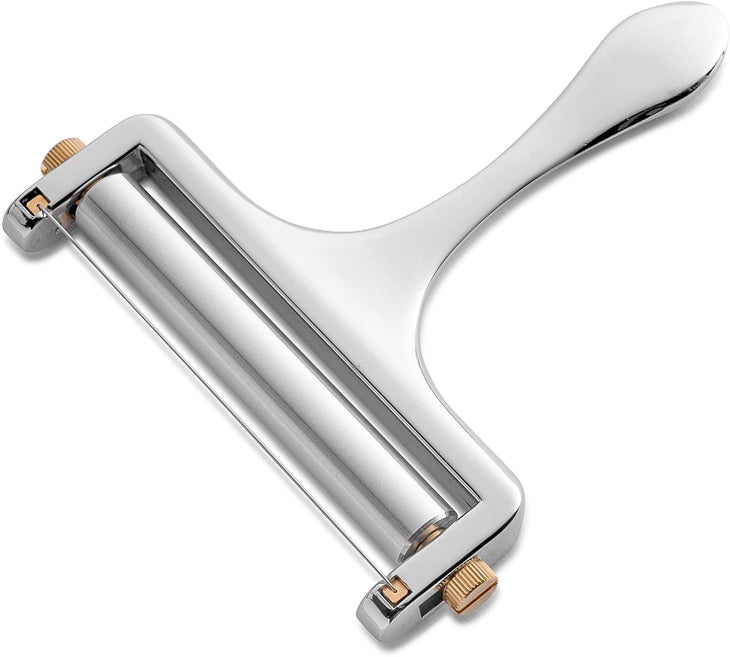 Elegance in Simplicity. This is an attractive cast single piece zinc alloy slicer with adjustable, 3.5-inch stainless steel wire cutter.
What We Liked
Who doesn't love paper-thin shavings of parmesan atop their pasta? From wafer-thin to ¼-inch thick chunks of cheddar for grilled cheeses, you're going to love this slicer. It's attractive enough to present with a cheese board and durable enough to survive in a kitchen drawer for years to come. Get it now.
Best for Cheese Boards
Prodyne 805B Thick Beechwood Cheese Slicer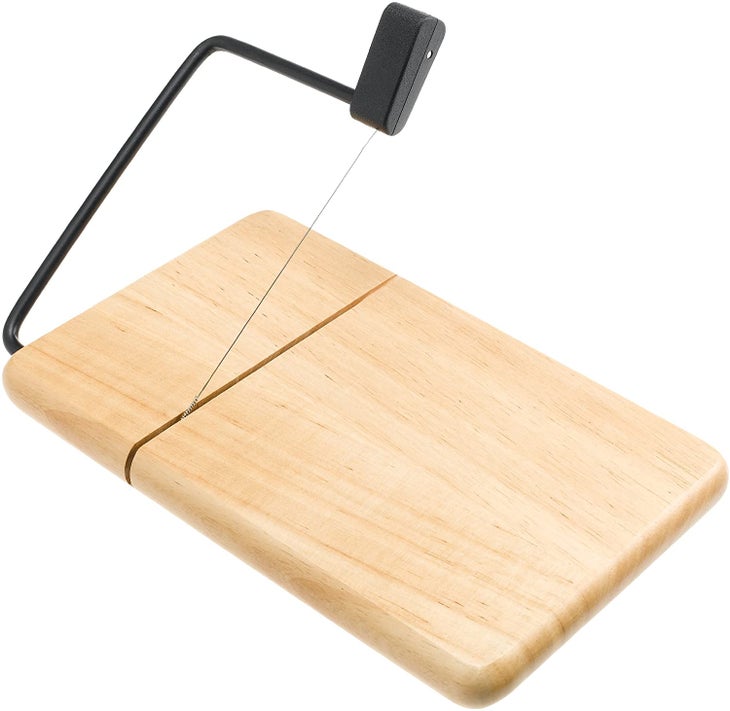 Slicer and Board in One. This 9 x 7-inch beechwood board cuts out the middleman in cheese trays, letting you cut right from the block with a stainless steel wire cutter.
What We Liked
We're all about utility and style, so we can't get enough of this combination cutting board and cheese slicer. It also means you don't have to get up from the couch for "just one more slice." Settle in with a box of crackers, a block of cheese, and your handy slicer board! Buy it here.
Most Versatile
Westmark Germany Multipurpose Stainless Steel Cheese and Food Slicer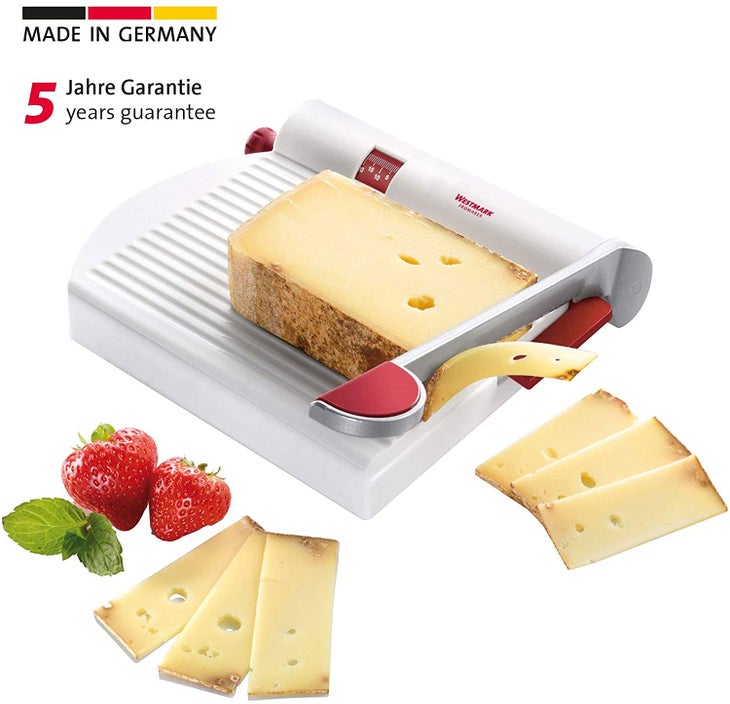 Precision and Performance. Use a stainless steel blade with cast aluminum handle for precision slices, measured in metric by the adjustable scale.
What We Liked
German engineering tackles cheese slicing in this product. If you're ready to nerd out about your appetizer game, we recommend this slicer for pickles, radishes, and sausage. The sliced snack options abound with this in your kitchen. Buy it now.
Runner Up
BOSKA 357600 Cheese Slicer, Full Size, Stainless

Utility with Class. This top pick boasts a hollow cast stainless steel for a lightweight and durable slicer with an ergonomic handle.
What We Liked
Simple, stylish, and guaranteed for ten years. What's not to love? If you're still not convinced, this slicer is dishwasher safe. Easy cheese boards and easy cleanup! You'll have beautifully sliced treats for friends and family with this in your kitchen. Get it here.