Best Chili Mix
Bowls of chili piled high with cheddar cheese or your other favorite toppings are a winter and fall staple in most parts of the country. In the summer, chili makes an appearance as a yummy topping for hot dogs and nachos. If you love chili all year-round, don't settle for the canned stuff. Make your own, with a little help from a chili mix, which blends all of the seasonings in perfect quantities so that all you have to do is add in the rest — ground beef, beans, corn, tomatoes or favorite ingredients that you like. There are a ton of chili mixes to choose from, but here are four of our favorites.
Heading out the door? Read this article on the new Outside+ app available now on iOS devices for members! Download the app.
Best Texas Chili
Carroll Shelby's Original Texas Chili Mix Kit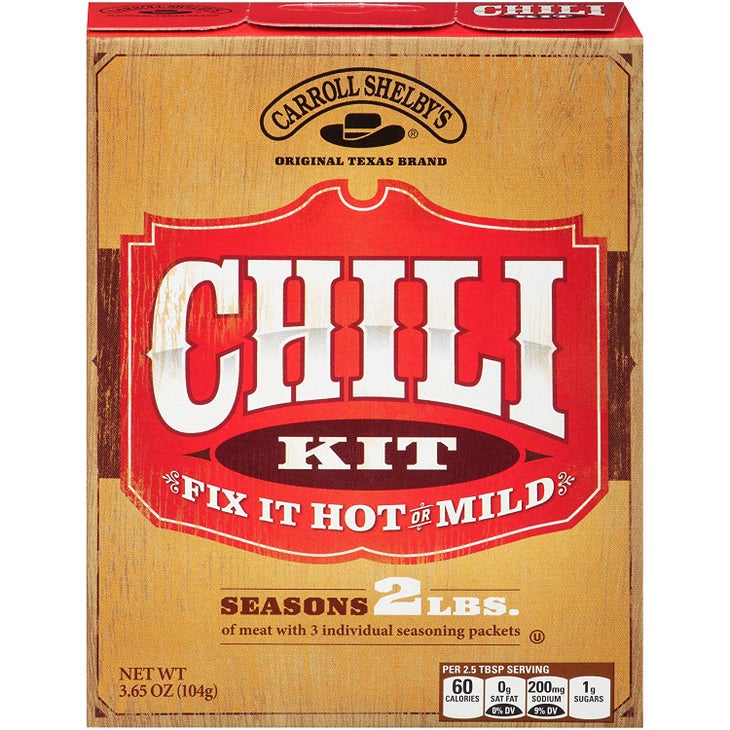 Everything's Bigger and Better in Texas. Channel the spirit of Texas in your next batch of chili.
What We Liked
Anyone from Texas will tell you that the state does food like no other, and that includes chili. This Texas chili mix kit comes with everything you need to create a Texas-style chili in a snap. Plus, the spicier ingredients come in separate packaging from the rest, so you can adjust the level of heat in your chili. Order Online.
Best Cincinnati Chili
6 Pack Cincinnati Chili Mix Packets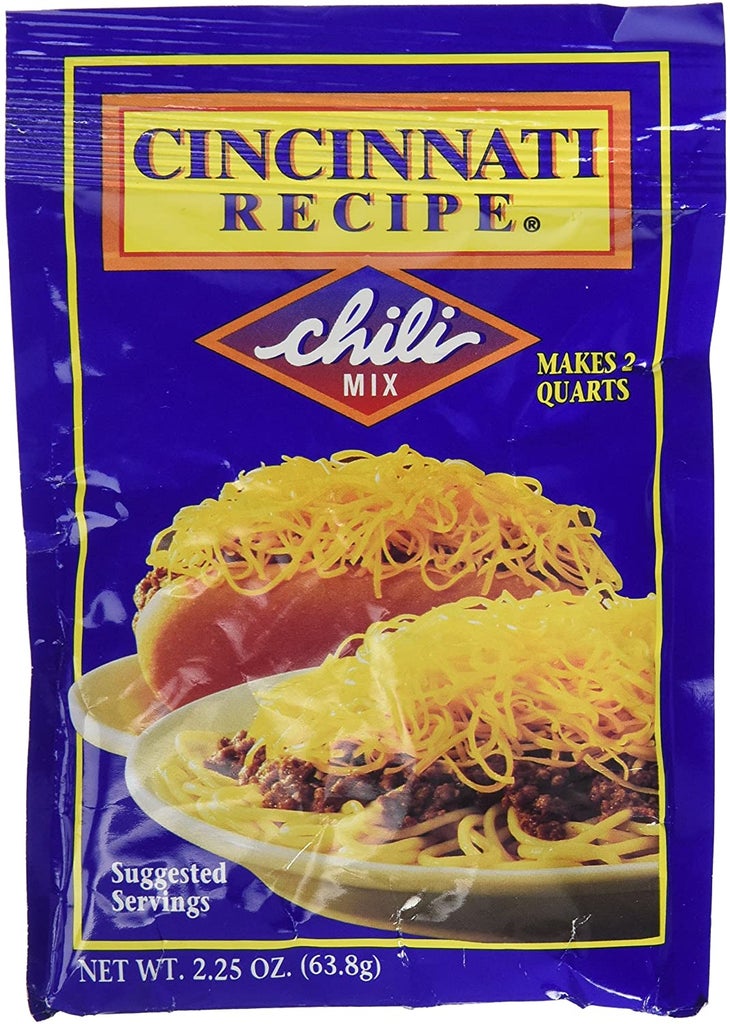 Love Cinci Chili? Make It At Home! Enjoy the famous flavors of Skyline chili without leaving the house.
What We Liked
Cincinnati chili, also sometimes referred to as just Skyline chili, after the most notable Cincinnati chili brand, has a totally unique flavor you just won't find elsewhere. It's a bit on the sweet side and includes some cinnamon, and is often served on a pile of spaghetti. Make your own at home, with this easy mix. Purchase Yours Today.
Best Bulk Option
12 Pack Cincinnati Chili Mix packets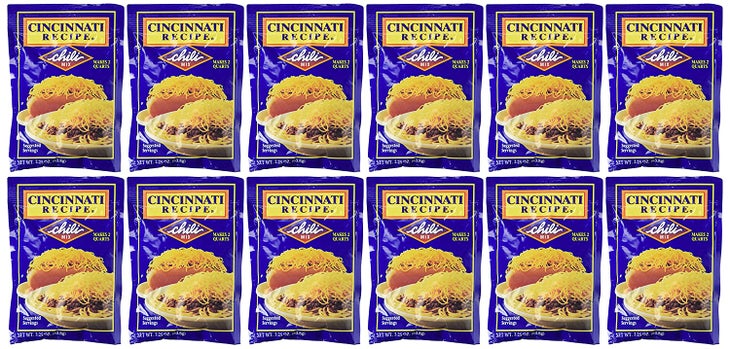 Gear Up for a Whole Season of Chili Making. Your next bowl of chili is just a few steps away
What We Liked
If you know you love Cincinnati chili and you'll be making it all season long, why not go ahead and stock up on Cincinnati chili mix? This bundle comes with 12 packets of seasoning, so you're all set for 12 batches of delicious chili. Get It Here.
Best Budget Option
Lawry's Spices & Seasonings Chili
Twelve Batches of Chili for One Low Price. Enjoy more chili for less money.
What We Liked
If you want to stock up on chili with a bulk order of chili seasoning, but you don't want to pay extra, go with this budget option. You'll get 12 packets of chili seasoning from longstanding, trusted spice brand Lawry's. Buy Now.