Best Colander Options from Amazon
One basic kitchen tool that you need to have on hand, whether outfitting your first kitchen or starting to get interested in cooking, is a colander. A large basin with small holes, a colander is used for draining cooked foods and rinsing others. Anytime you need to get rid of any type of liquid from a food item, you'll find yourself reaching for the handy colander. But not all colanders are made equal, and not all will be suitable for every home cook out there. Here are four options to consider.
Photo: Getty Images/iStockphoto
Heading out the door? Read this article on the new Outside+ app available now on iOS devices for members! Download the app.
Best for Small Spaces
Huanlemai 3-Packs Red Kitchen Collapsible Colander Set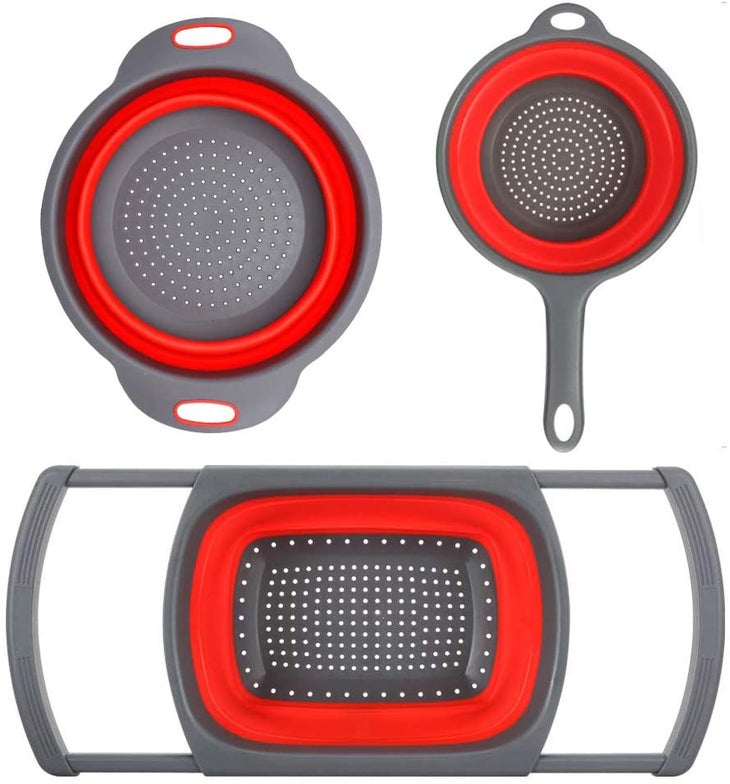 Fit Three Colanders in Your Kitchen, Regardless of Cabinet Space. Small kitchen? Don't settle for one colander when you can have three!
What We Liked
These collapsible colanders come in three different shapes and sizes. They're super versatile and pop down flat for easy storage when not in use, and then easily pop back up to a basin shape when needed. Choose from two round colanders (one with a handle) and a square colander, for a great tool to fit every cooking project. Buy it now.
Best for Large Quantities
KitchenAid Plastic Colander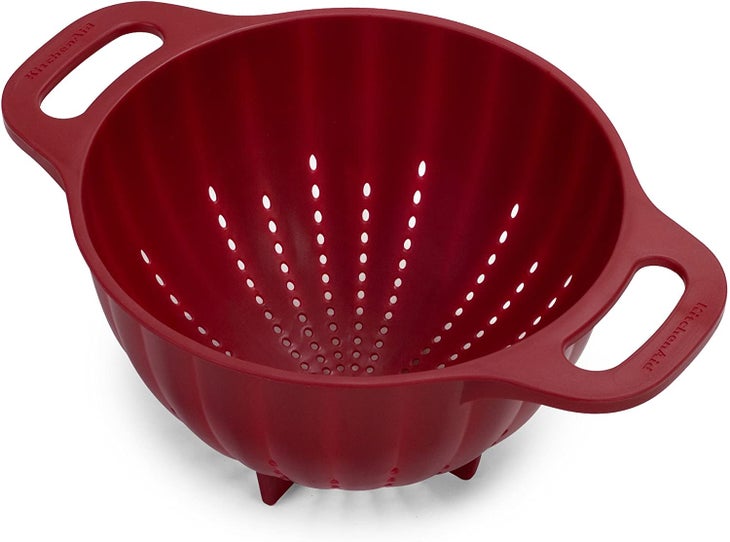 For When You Make a Mountain of Pasta. Don't lose your food just because of a colander that's too small!
What We Liked
It's a messy situation: you finish cooking something that needs to be strained, you dump the cooked food in a colander, and, all too late, you realize you have too much food that's now spilling out of the colander and into the sink. Don't let this become a problem ever again! This colander from trusted brand KitchenAid can fit five quarts of food, making it perfect for those cooking or rinsing large quantities of food at one time. Buy it here.
Best Design
PriorityChef Colander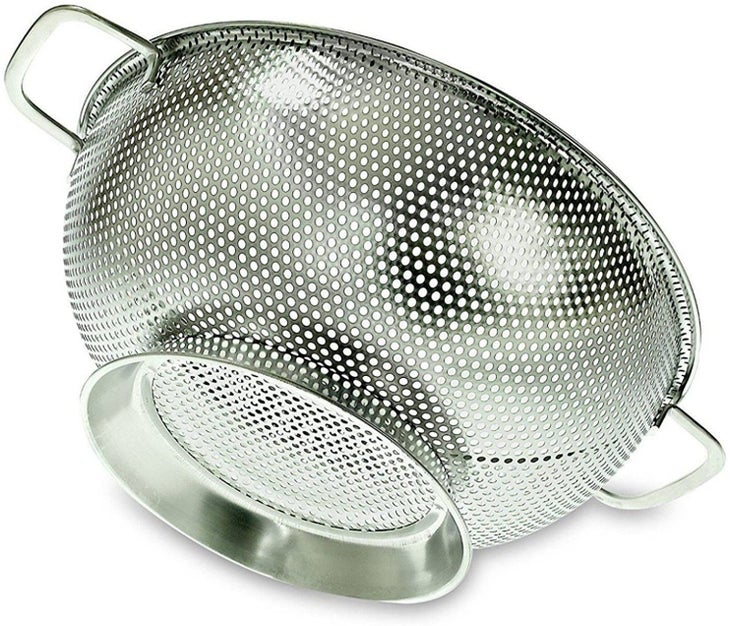 A Colander that Passes as Chic Kitchen Decor. Make your colander pull double-duty from the countertop.
What We Liked
Many home cooks who don't use their colander all that often like to also use their colander as a handy vessel for storing items on their countertop, from fruit to packaged snacks. If that's your plan, you'll want to go with this aesthetically appealing colander, which is stainless steel and ergonomically designed. Get it here.
Best Multipack
ExcelSteel 731 Colander Set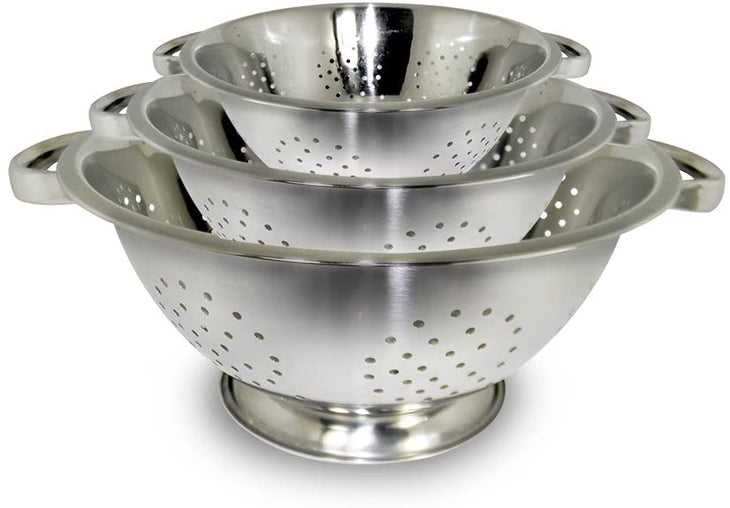 Three Colanders for the Price of One. This budget-friendly colander option gives you three different sizes to work with.
What We Liked
For less than 15 dollars, you can get three, small colanders that are made from a high-quality stainless steel, with a sturdy base for easy, spill-free draining. Oversized handles keep you safe from steam and each colander's handy nesting system means you save storage space. Get it now.