Best Egg Baskets
Whether building your first chicken coop or years into a successful partnership with chickens at home, a reliable egg basket is a must-have. Whatever Little House on the Prairie may lead you to believe, you can't just fill your apron with eggs and expect not to drop a few between coop and house.  Egg baskets are engineered to protect eggs. You can wash the eggs right in the container and leave them in there to dry until you're ready to use them. And if you're a real city slicker who never has and never will collect eggs, use one of these cute baskets for storing store-bought eggs and produce in your fridge.
Heading out the door? Read this article on the new Outside+ app available now on iOS devices for members! Download the app.
Best Capacity
Little Giant Small Egg Basket for Carrying and Collecting Chicken Eggs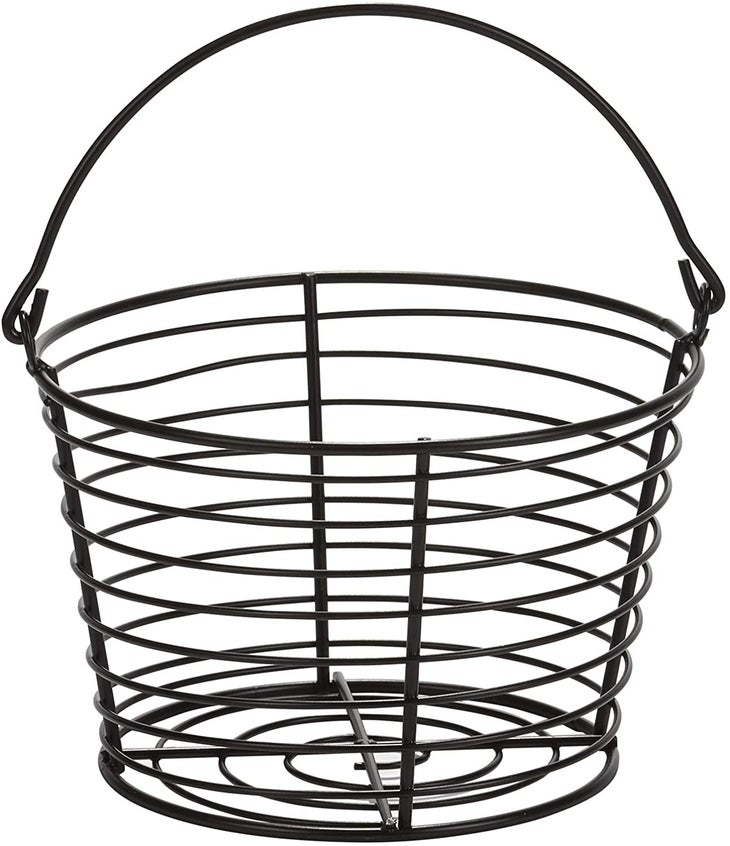 Cool, Wash, and Dry
A petite basket that measures eight inches by five inches but still holds up to three dozen eggs.
What We Liked
This basket is made from heavy-duty wire that won't bend or warp, and it's even coated to prevent corrosion over time. You can wash the eggs right in the basket where they'll cool and dry fast. It's also short enough to fit right into the refrigerator for storing store-bought eggs in place of a carton. Get it here.
Best Small Basket
Chicken Ware Manufacturing Chicken Egg Basket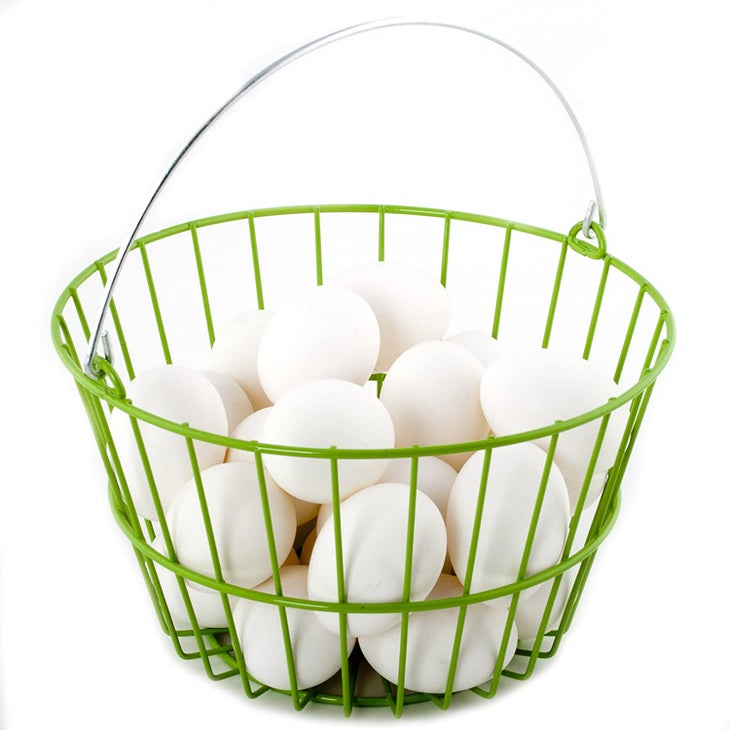 Rust-Resistant and Sturdy
This broad base egg basket measures 8.5 inches across, just over five inches tall, and holds up to two dozen eggs.
What We Liked
We love the neon green vinyl-coating of this sturdy wire basket, which looks great on the countertop or hanging up next to the kitchen coop. All the joints are welded for extra durability, so even if you drop the basket a few times, it won't break. Buy it now.
Best Multipurpose Basket
DII Chicken Wire Baskets for Storage Removable Fabric Liner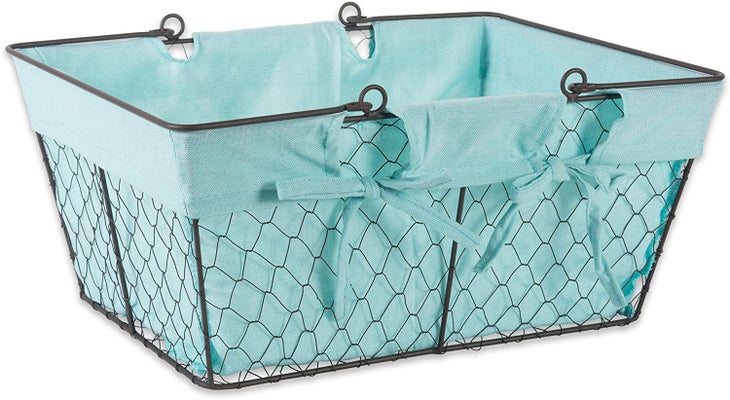 Versatile and Easy to Clean
This extra-large egg basket measures 16 inches by 12 inches and is almost eight inches tall. It comes with a removable, poly-cotton fabric liner.
What We Liked
You can fit dozens of eggs inside this basket, but also so much other stuff. Use the basket for kids' cubbies next to the front door, hand towels, napkins, or seasonal decorations. The fabric liner is easy to remove and machine washable, too. Buy it here.
Most Heavy-Duty Basket
Harris Farms Coated Wire Egg Basket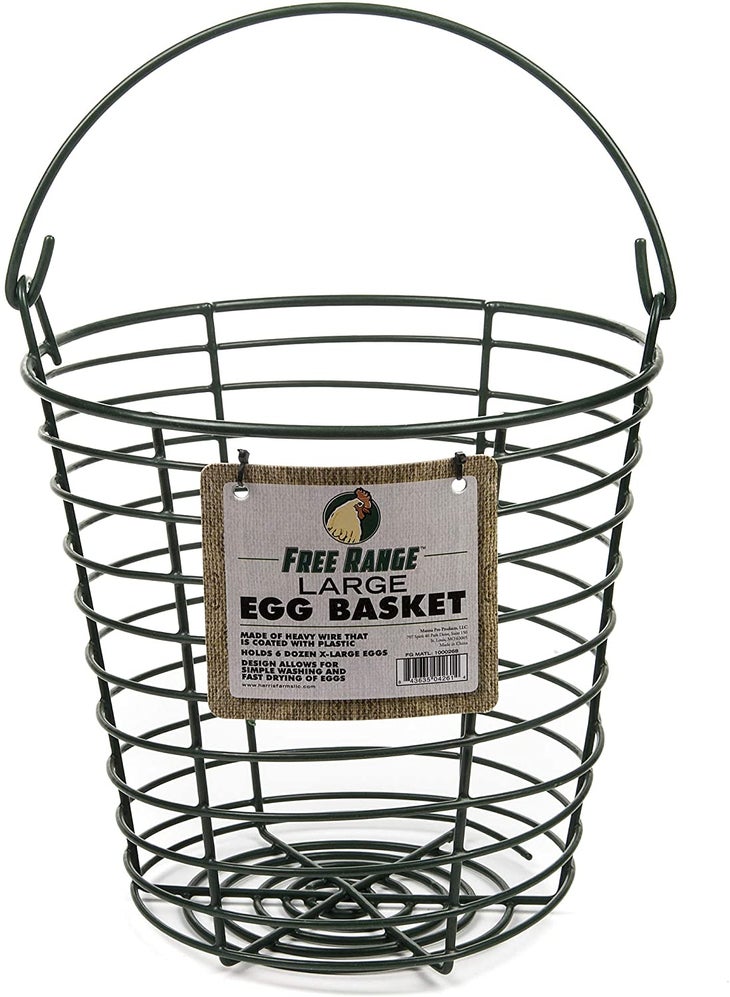 Protection from Breakage
Set with a comfortable wire handle, this heavy-wire basket holds six-dozen eggs and resists corrosion.
What We Liked
If you've got productive chickens or several coops to check every day, this no-nonsense egg basket is for you. It's sturdy, can hang outside the coop, and will hold as many eggs as you can find each day. Get it now.