Best Fry Cutters
Do you love making french fries at home but hate the amount of effort required? Cutting fries individually can take a lot of time, and it can be difficult to get a uniform size and shape when using a knife. But with the right fry cutting tools, you can get restaurant-quality fries all from the comfort of home. Fry cutters are usually made out of metal or plastic, and they come with various molds that can be used to create amazing fries in seconds. To find the best fry cutter for your kitchen, take a look at our selection of top fry cutters on the market.
Heading out the door? Read this article on the new Outside+ app available now on iOS devices for members! Download the app.
Most Stable
New Star Food Service French Fry Cutter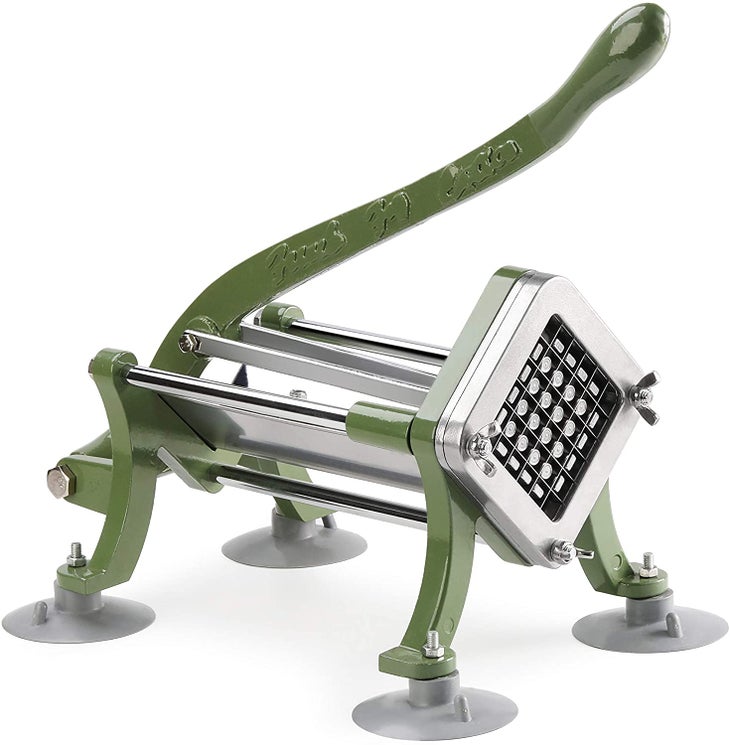 Heavy-Duty Fry Cutter with Suction Cups. The New Star Food Service french fry cutter is made from a durable cast iron body with stainless steel parts. It comes with suction cups on the bottom for a nonslip experience.
What We Liked
We appreciate the suction cups that are located on the bottom of this fry cutter. They keep the durable device in place while you're pushing vegetables through the mold. You can even mount the fry cutter permanently to a countertop or wall for extra stability. Get it here.
Best Overall
Sopito Professional Potato Cutter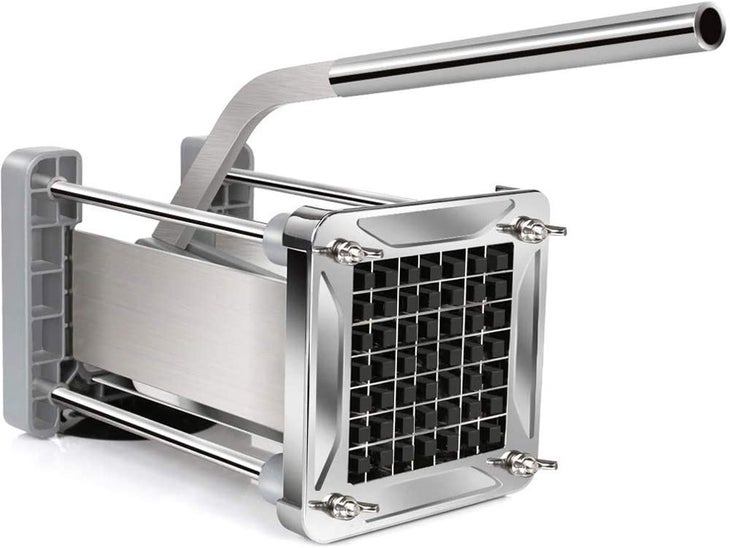 High-Quality and Compact. This fry cutter by Sopito is made of a restaurant-grade 304 stainless steel, which is designed to last for years to come. Plus, it's only 10 inches in length, which saves more counter space than most fry cutters.
What We Liked
If you need a high-quality yet small and compact fry cutter, look no further. This fry cutter won't fall apart on you, and you can enjoy amazing high-quality fries for years thanks to its durable, stainless steel design. Buy it here.
Best for Beginners
Red Honey French Fry Cutter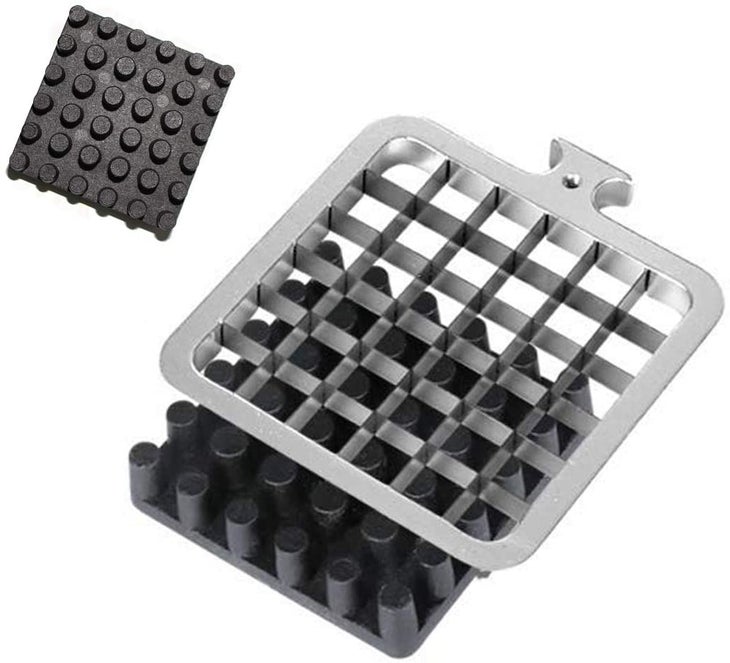 Easy to Use. Red Honey's french fry cutter offers an extended handle that makes it easy for anyone to use. With little effort, you can slice through most vegetables easily to create the best fries.
What We Liked
If you've never cut your own fries at home, this is the best option to learn with. The extended handle means you don't have to apply much pressure when slicing, allowing you to create as many fries as desired in minutes without hurting your hands or getting tired. Buy it today.
Most Affordable
Progressive International Prepworks Tower Fry Cutter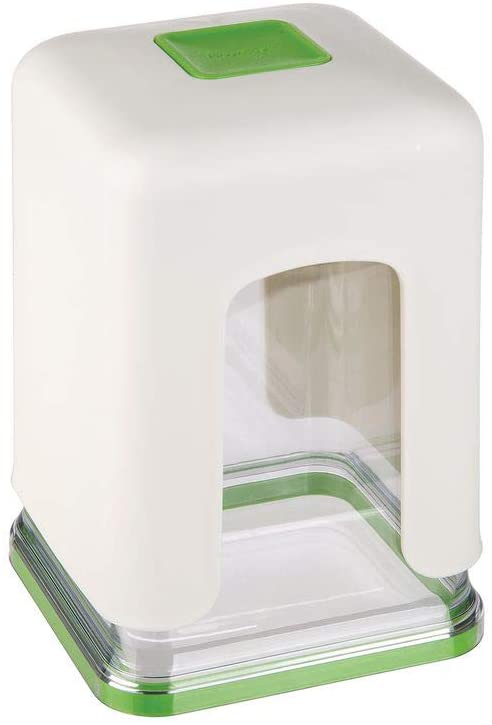 Budget-Friendly and Compact. Progressive International's fry cutter costs under 20 dollars. It's also compact and easy to store.
What We Liked
If you don't want an industrial-sized fry cutter then this is a great option, and it's the most affordable option on our list. This fry cutter is small, budget-friendly, and can be easily stored in a kitchen cabinet. Get it now.
Featuring the best fry cutters on the market, any of the options on this list will be a great investment for your home kitchen!