Best Herb and Spice Mills
Whether you're the owner of an extensive home garden who regularly grinds their own spices and herbs or you just use the occasional spice mill for recipes when you need to impress the in-laws or the boss, having a spice grinder or mill on hand in the kitchen can mean the difference between a good dish and a great dish. Not only does grinding your herbs save money, allowing you to use less product, it also helps make it easier to evenly distribute a spice, maximizing surface area and allowing an even flavor when cooking. Check out an overview of some of our favorite herb and spice mills below. We think you'll find something here that you'll love!
Heading out the door? Read this article on the new Outside+ app available now on iOS devices for members! Download the app.
Most Compact
Golden Bell 4 Piece 2″ Spice Herb Grinder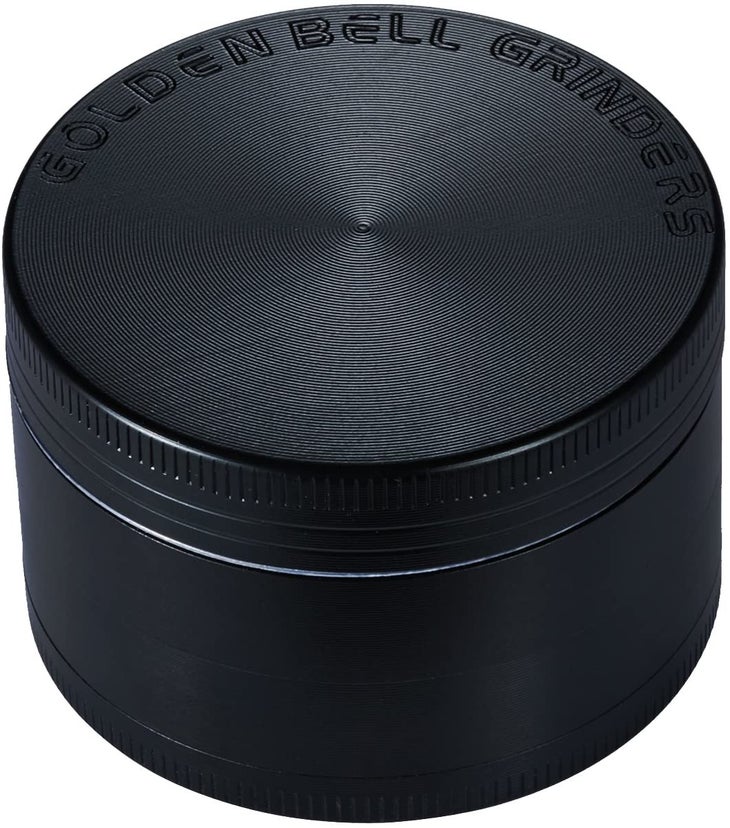 Small and Practical
This little grinder is great for basic herb and spice grinding, and it comes with everything you need.
What We Liked
The Golden Bell grinder is only 3.2 ounces, and it is everything you need for simple grinding tasks in the kitchen. Its zinc alloy build is durable, a magnetized lid reduces spillage, and a stainless steel screen filters out pollen into a collection tray. It's only 2 inches in diameter, but this is an excellent smaller grinder for portable cooking, such as camping or RV travel, or just to keep in your kitchen for occasional use. It also comes in eight different color options – from rose gold to blue to green. Order Online.
Best Heavy Duty
KINGTOP Herb Spice Grinder Large 3.0 Inch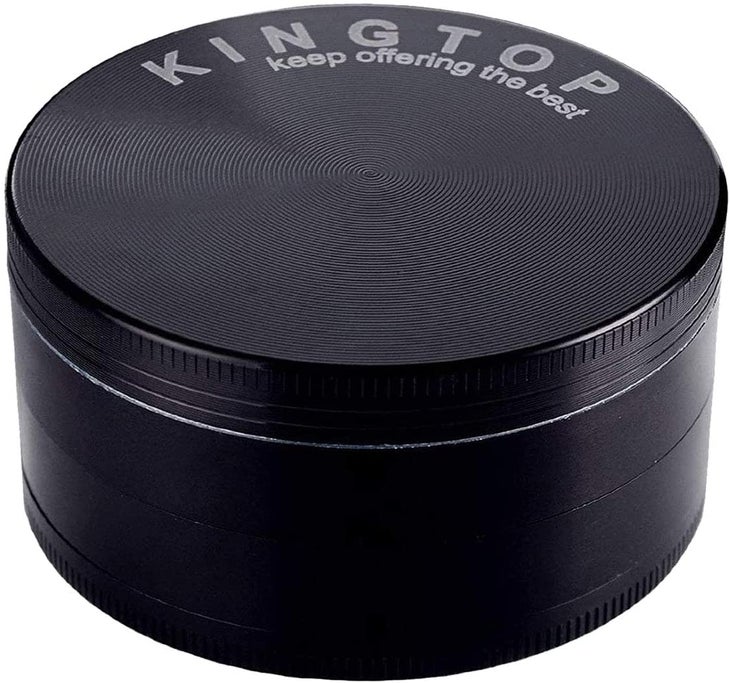 Large and Durable
This larger grinder can tackle any task, and it's the best choice for someone who does a lot of cooking with spices and herbs.
What We Liked
The KINGTOP grinder is 3 inches in diameter and include four pieces (three stages). It features a screen, pollen catcher, scraper, 45 diamond teeth, a magnetic lid, and glide rings for smooth grinding. It also comes in five colors, including a vibrant rainbow design. The real benefit here is that it's simply larger than the others on this list, so if you're going to be grinding larger quantities of herbs and spices, this is definitely the mill for you! Purchase Yours Today.
Easiest to Use
DCOU Hand Cranked Premium Grinder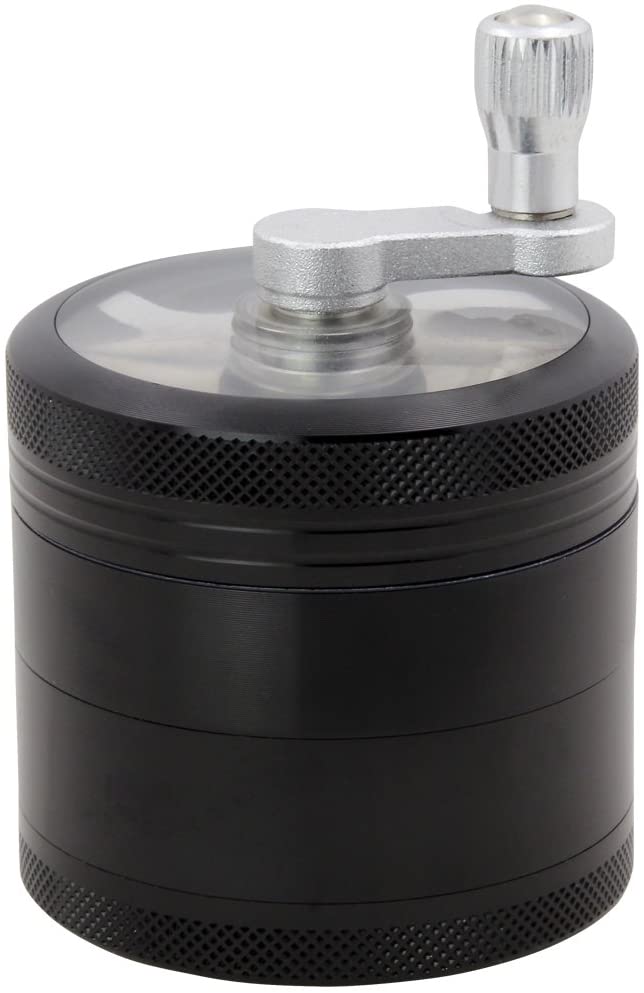 Convenient and Nifty
With its hand crank, this mill makes grinding herbs and spices easy. Season your meals in no time!
What We Liked
The DOCU grinder offers something none of these others do: a hand crank. This makes for extremely easy grinding. No more gripping the sides of your grinder with sweaty hands, trying to get it to turn. The hand crank does all the work for you, and it makes grinding up your spices and herbs a simple task instead of a chore. It comes with a pollen catcher and scraper, and it includes 49 teeth and 32 holes for maximum utility. Get It Here.
Top Pick
Kozo Best Herb Grinder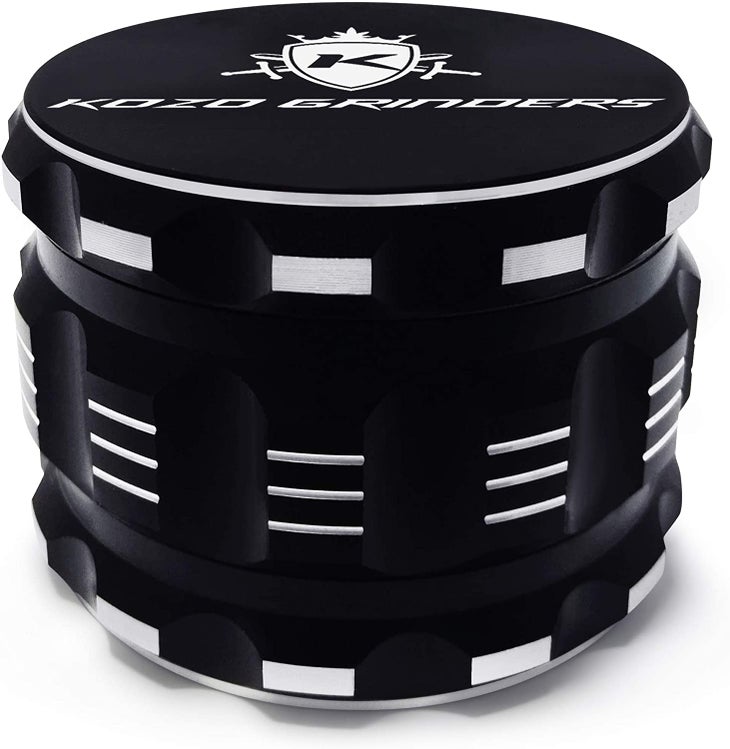 First-Rate Grinder
This quality grinder offers unique attributes, like a specially-shaped collection compartment to reduce spills.
What We Liked
The Kozo grinder is a premium spice mill with its extra-strong magnetic top (strong enough to stay on when you hold the grinder upside down and shake it). It even features an upgraded herb catcher designed to hold double the material and be extra stable. It also has a deep-grooved grip, making grinding much easier on the hands. The Kozo is a wonderful kitchen tool and comes in a 4-inch size for those larger grinding tasks. Buy Now.