Best Honey Mustard
Honey mustard is a condiment that has seemingly endless uses. It goes well with salads, chicken fingers, and cheeses, particularly Camembert or Brie. You can also use it to top off ham, quiche, deviled eggs, pork roast, and salmon or other seafood. Aside from having it as a dressing or for dipping, you can also use it as part of many different recipes. Most people regard is as being best when it is both savory and sweet. If you are looking for a new favorite honey mustard to feature in your kitchen or to stock your pantry, then you might want one that's artisanal and small-batch. You may want one that is free of added sugar, or that is sharper and stronger in the British style. Ultimately, the best way to figure out which honey mustard is going to be your new favorite is to try the best. Here are our favorites!
Heading out the door? Read this article on the new Outside+ app available now on iOS devices for members! Download the app.
Best Sugar-Free
G Hughes Sugar Free Honey Mustard Dipping Sauce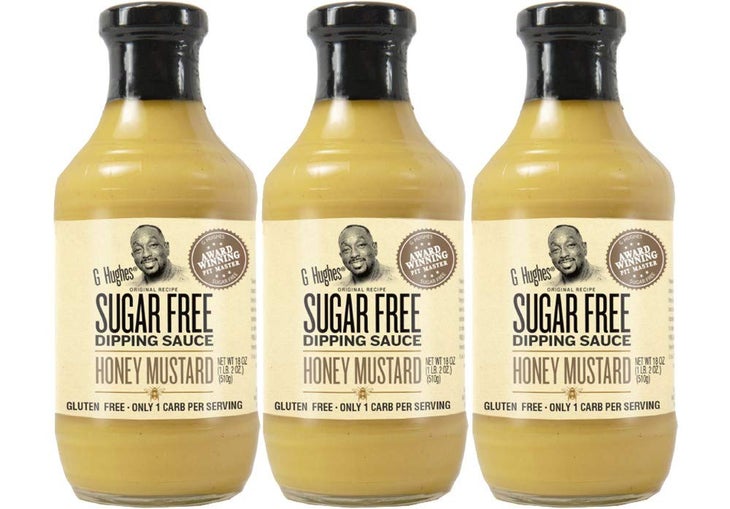 All the Flavor and No Guilt. Award-winning pit master G Hughes brings this tasty, sugar-free honey mustard right into your home. You'll be shocked by how delicious it is.
What We Liked
G Hughes is a highly-regarded pit master, and this is one of his tastier creations: honey mustard that is sugar-free. It is also free of preservatives and gluten. You might think that a honey mustard might not be palatable without the extra added sugar, but that's not the case at all. The sucralose adds sweetness, and the flavor is rounded out nicely by the vinegar, turmeric, and other spices. This honey mustard has a complexity that you won't find with your more run-of-the-mill competitors. It goes best with oil on a salad, with trout or other seafood, or as part of a robust marinade for pork dishes. Order Here.
Best Flavor
Boar's Head, Honey Mustard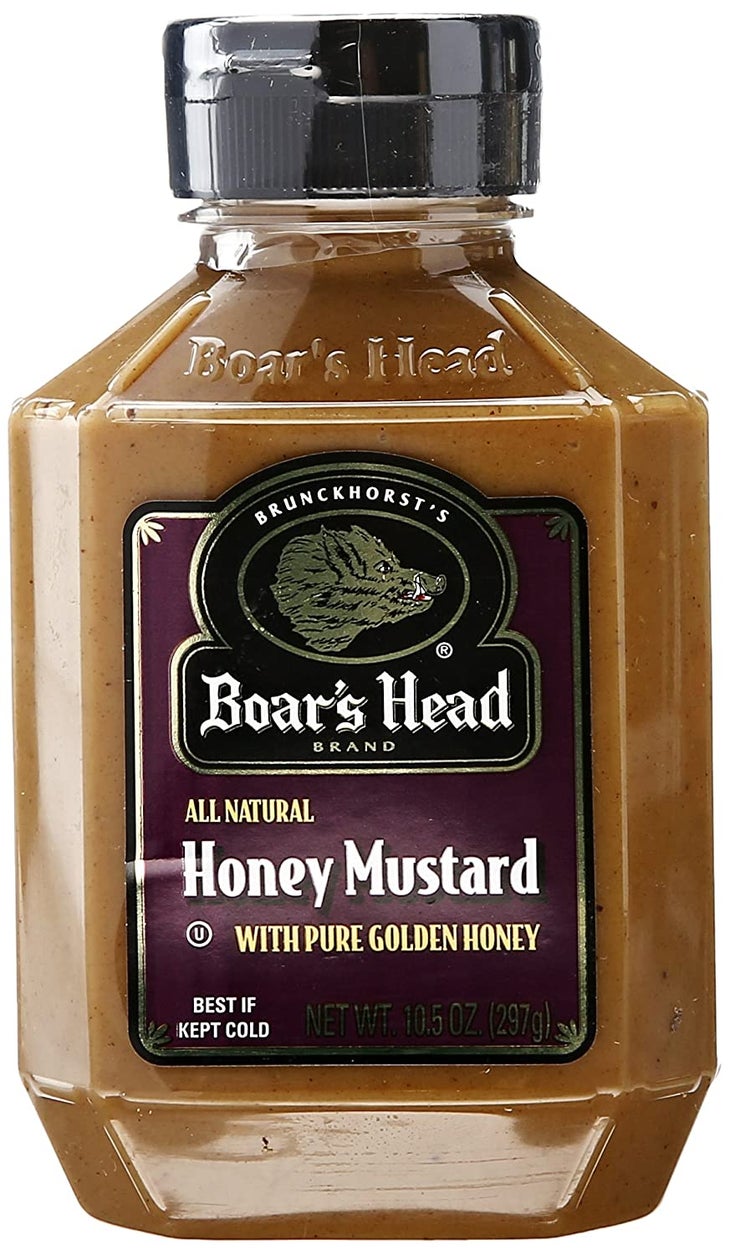 Lip-Smacking and Addictive. Boar's Head has a great line of sandwich meats, but with this honey mustard, they prove they are no slouch in the condiment department either.
What We Liked
You might be familiar with Boar's Head mostly for their great line of sandwich meats, which you'll find at delis and grocery stores across the country. They also make condiments, though, and this honey mustard is a fine example of their wares. This is a 10.5-ounce bottle that uses pure golden honey for a sweet, tangy taste, as well as mustard seed, vinegar, and molasses to round out the experience. There's also just a dash of horseradish, for a pleasant zip. It is low in sodium and has many uses, either by itself or as part of a more elaborate recipe. Use it on chicken thighs and salmon fillets, or set it out alongside crisp vegetables. You might even whisk it into a vinaigrette. Get It Today.