Best Ice Buckets
Stop asking guests to fish ice cubes out of a freezer tray. Really, even if it's just you getting a glass ready for seltzer or soda, use an ice bucket. And especially use one if you're pouring bourbon or Scotch. You can make every day feel like a fancy hotel getaway by incorporating an ice bucket into your lifestyle. Relish in the clink of cubes against the glass when they're dropped in with tongs. Sit back and let the appreciative murmurs of guests wash over you as they notice your style and sophistication. Owning an excellent ice bucket is a transformative experience. We've selected four to suit every lifestyle; find the one that'll make you appreciate the finer things in life.
Photo: Getty Images/iStockphoto
Heading out the door? Read this article on the new Outside+ app available now on iOS devices for members! Download the app.
Best for Entertaining
Bellemain 3 Liter Insulated Stainless Steel Ice Bucket with Bonus Ice Tongs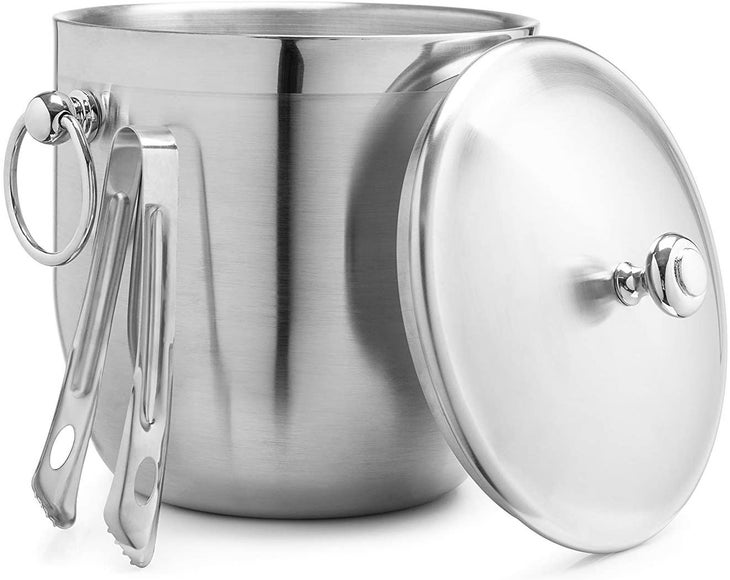 Style and Extra Long Chill
This stainless-steel, three-liter ice bucket looks excellent in any kitchen or office and will keep a chill for up to six hours.
What We Liked
We love classic style, and there's nothing more classic than stainless steel. Think of this as the last ice bucket you'll ever buy, and it's a perfect wedding or housewarming gift, too. Two of our favorite details are the fact there's never condensation on the side, and the stylish bartender's tongs are included with the bucket. Get it here.
Best for Picnics
OXO Good Grips Double Wall Ice Bucket with Tongs and Garnish Tray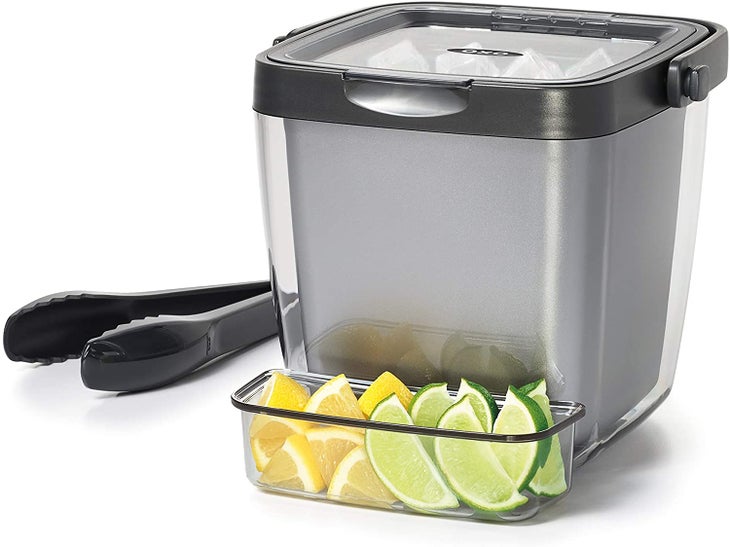 Keep Garnishes Cold
A plastic garnish tray holds lemons and limes inside this three-liter plastic bucket to keep them fresh even on hot days.
What We Liked
The inner wall of the bucket features double-walled aluminum and will keep ice cold overnight. We love that it comes with a handle for carrying from car to picnic, too. But the best feature of this bucket is the internal reservoir to keep ice melt away from cubes. Buy it now.
Best for Home Bars
Oggi Ice Bucket, 4-Quart, Stainless Steel/Black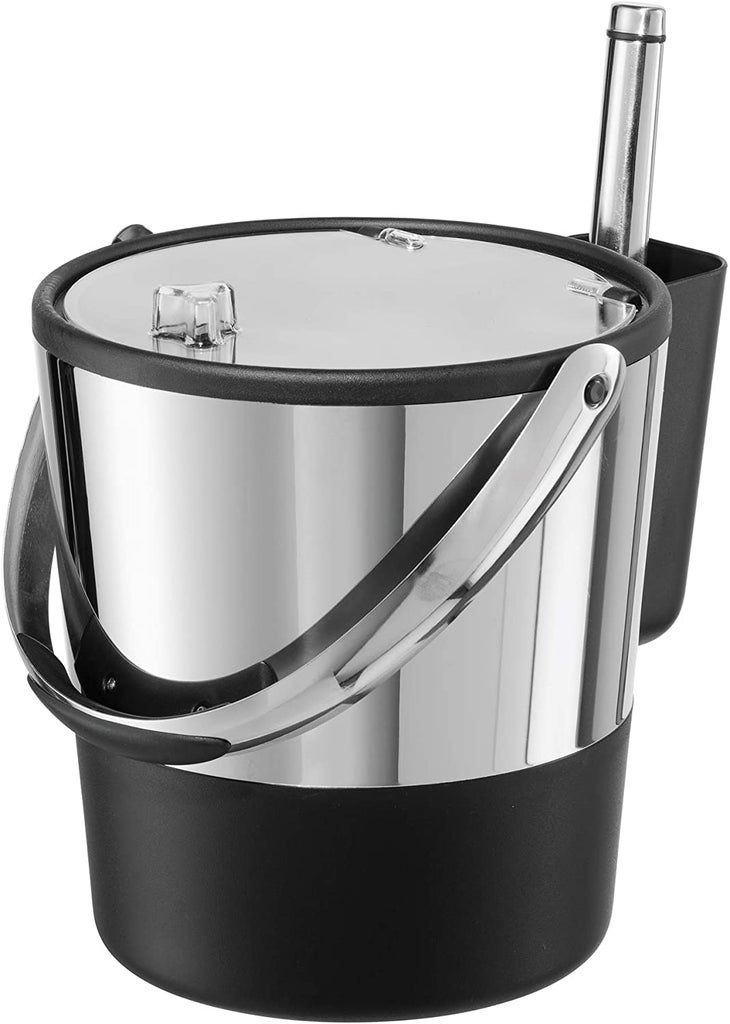 Cold and Clean Ice
This four-quart, stainless-steel bucket has a polypropylene wrap on the base to keep condensation from forming on the outside.
What We Liked
The stylish attached holster holds a stainless-steel scoop for doling out rocks in cocktails and soda. Plus, it's large enough to use as a chiller for white and rose wine. The acrylic flip-top keeps the cold in and everything else out. Buy it here.
Best for Barbeques
Wenegg Ice Bucket with Lid and Strainer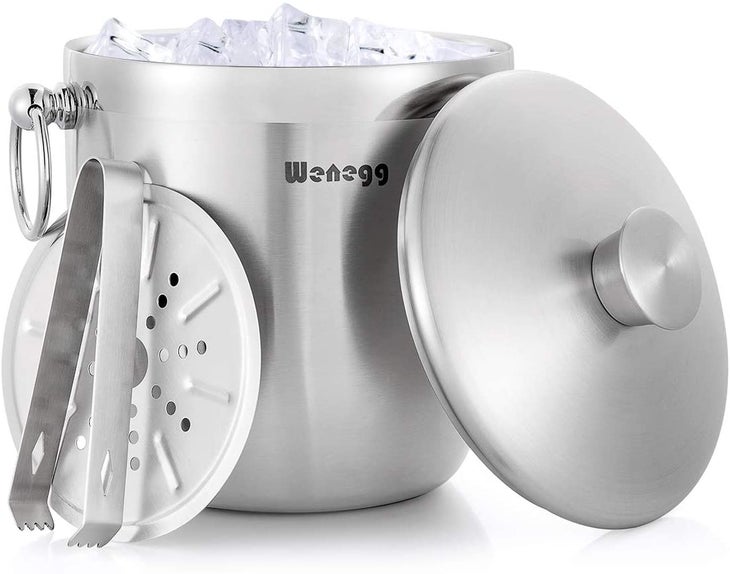 Effortless to Clean
This stainless-steel, three-liter ice bucket is easy to clean and won't dent, rust, or scratch even if it gets knocked around the patio a bit.
What We Liked
Everyone hates having to run inside every five minutes during a barbeque. Just fill the ice bucket, leave it on the deck or patio, and refresh drinks and cocktails with ease. The included strainer plate keeps ice melt separated and serrated tongs grab cubes without trouble. Get it now.