Best Instant Coffee for Home and On the Go
This promises to be the summer of Dalgona coffee – the whipped coffee that took Instagram by storm at the start of the coronavirus quarantine. To make it, all you need is sugar, water and instant coffee. And some patience to whip air bubbles into the mixture to create a sweet, rich coffee foam that's dolloped on top of iced milk. It's photogenic enough for all your social media, and when made with one of these instant coffees, it's summer crave-worthy. Shop our picks for responsibly sourced instant coffee in bulk containers and on-the-go packets. There are organic options, classic flavors, and a variety of roasts we think you'll love.
Heading out the door? Read this article on the new Outside+ app available now on iOS devices for members! Download the app.
Editor's Choice
Starbucks Via Instant Coffee Medium Roast Packets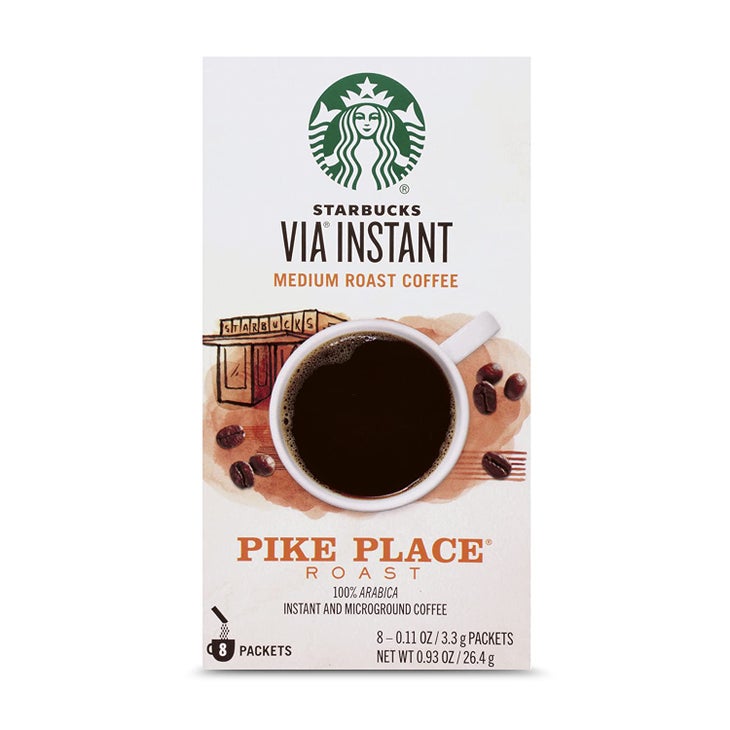 Instant Well-Rounded Flavor. Get eight single-serving packets of Starbucks's classic Pike Place medium roast coffee.
What We Liked
Sometimes life is too chaotic for a Starbucks run, so we love that we can get our favorite drip coffee roasts in instant form. The individual packets are perfect for early soccer matches, camping trips, or quick afternoon pick-me-ups at the office. Order Online.
Best Organic
Mount Hagen Organic Fair Trade Freeze Dried Instant Coffee
Perfect Summer Sipper. This 3.5-ounce container of instant organic fair-trade Arabica coffee beans contains over 60 individual servings.
What We Liked
You can be a good global community member, while still enjoying quick and delicious instant coffee. The Mount Hagen roast is perfect for mixing up iced coffee and lattes in the summer – or anytime of the year really! Purchase Yours Today.
Best Overall
Nescafe Clasico Dark Roast Instant Coffee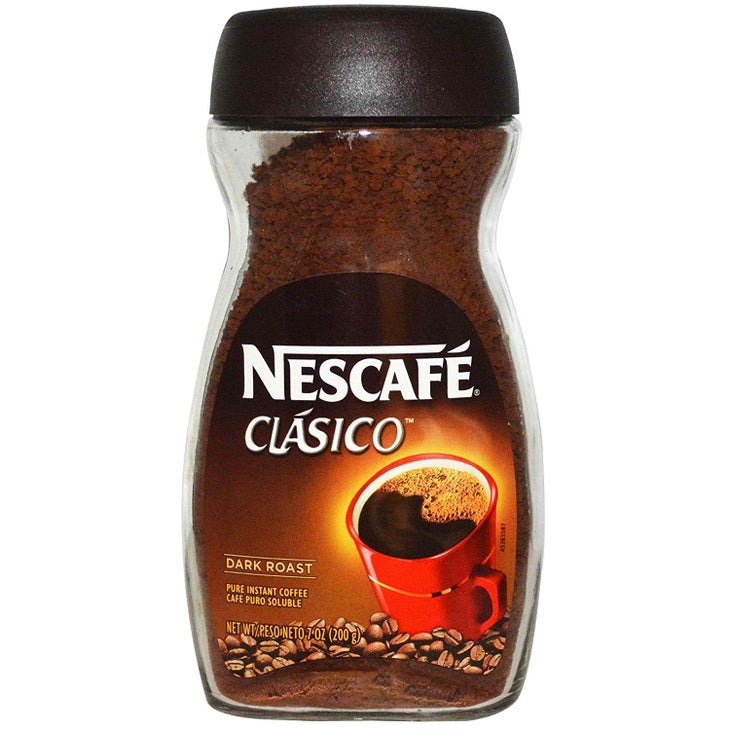 Responsibly Sourced, Real Coffee. This 7-ounce jar contains over 100 servings of dark roast instant coffee, sourced from coffee growers with responsible farming methods around the world.
What We Liked
We love the full-bodied dark roast of Nescafe's Clasico flavor, and how easy it is to make. Keep a jar in the cupboard at home and at the office for a real-coffee break when you're short on time. Get It Here.
Best On-the-Go
Double Joy Select Instant Coffee Singles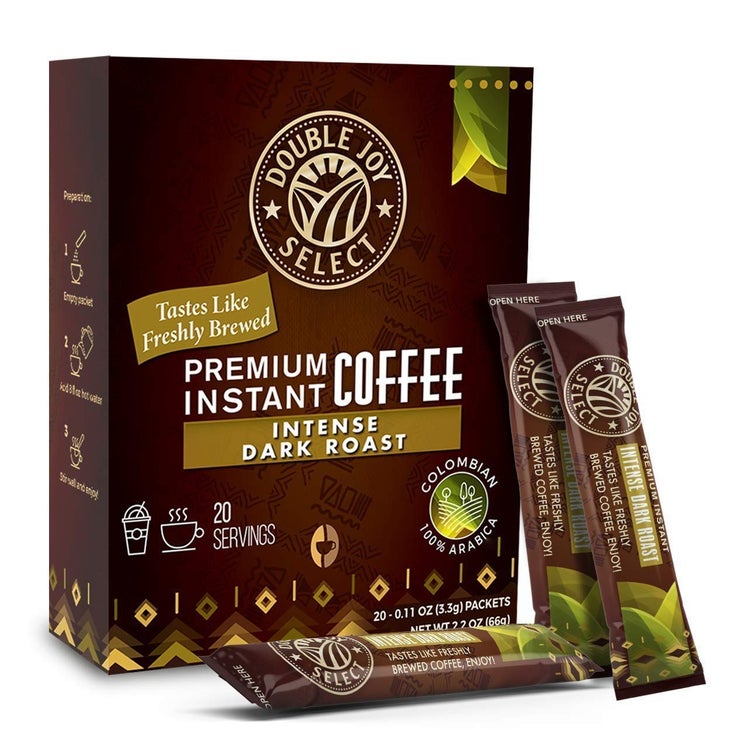 Taste the Microground Difference. Each box contains 20 individual instant coffee packets of intense Columbian 100% Arabica intense dark roast.
What We Liked
Mixed in with the instant coffee crystals, Double Joy Select includes micro-ground coffee for an even more authentic brewed taste. It's absolutely delicious. You can store a few of the individual packets in your purse, car, or laptop bag in case of caffeine emergencies. Buy Now.