Best Lunch Boxes
Lunch boxes are one of those items that we all have a need for. Whether you're a kindergartner heading to the first day of school, a construction worker heading to the job site, or a white-collar professional heading into the office, chances are you need something to carry your lunch. Paper bags may have been cool in high school, but at the end of the day, they don't do much for you or your lunch. Lunch boxes can keep your food cool or warm and look fashionable while doing it, so don't hesitate to check out our listing of some of the best lunch boxes out there.
Heading out the door? Read this article on the new Outside+ app available now on iOS devices for members! Download the app.
Most Lightweight
BALORAY Lunch Bag Tote Bag Lunch Bag for Women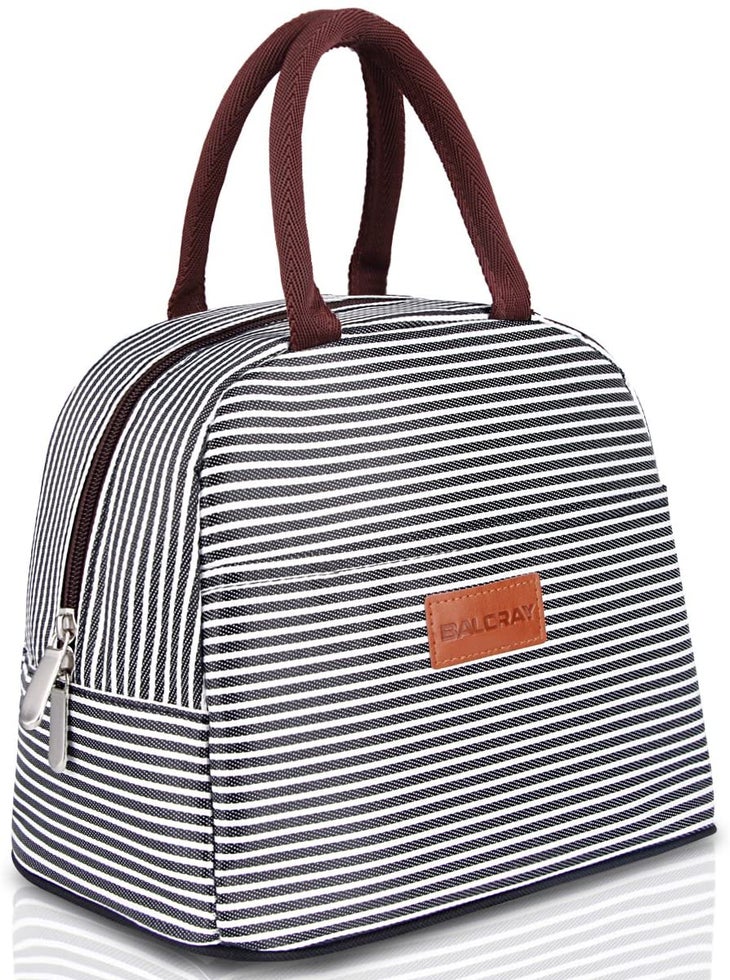 Trendy and Light
A fashionable bag that's lightweight and does its job well.
What We Liked
This BALORAY bag is a great lunchbox, and it's also a fashionable accessory. The 600D oxford material provides durability, while a 4 millimeter layer of insulated cotton holds temperature and the food-grade aluminum interior is both BPA-free and easy to clean. This box keeps food cold or warm for up to four hours, giving you plenty of time to get the morning's work done before chowing down. The stylish black and white striped design definitely sticks out among the field of typical drab lunch pails. Best of all, this bag weighs a stunning 3.5 ounces, barely a fraction of the weight of the others on this list. Get it here.
Highest Quality
MAZFORCE Original Lunch Box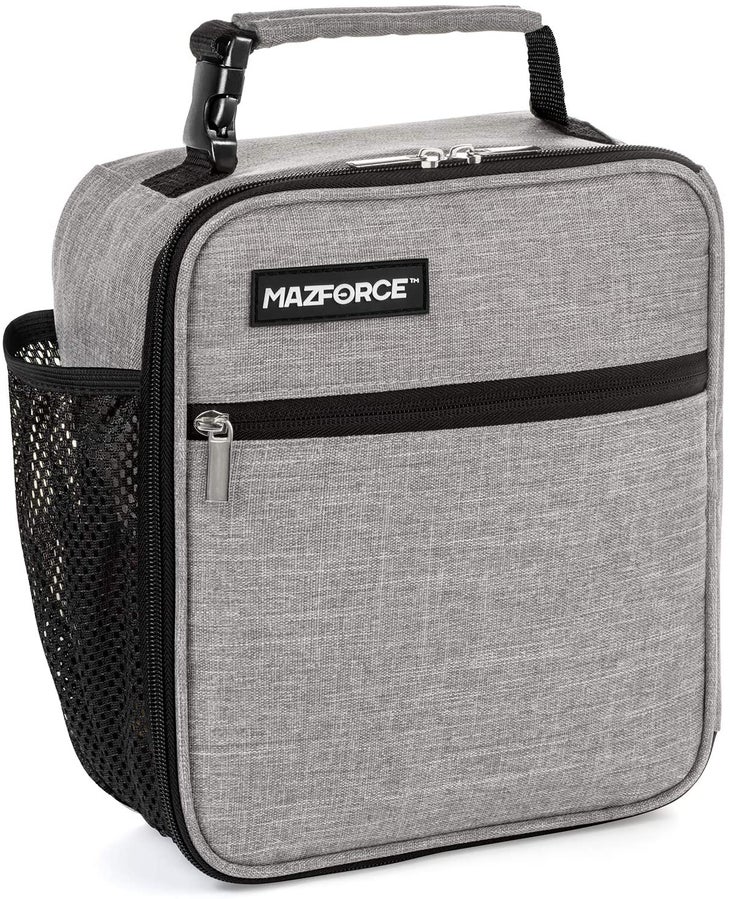 A Top-Tier Lunch Bag
A great lunch box that combines maximum durability with premium insulation.
What We Liked
The MAZFORCE lunch box is made with ultra-thick foam core insulation, so it's sure to keep your food and drink cool for hours, and it's made with a leak-proof interior, meaning you can spill a full thermos of soup inside your lunch box and it won't leak out. The MAZFORCE box also comes with a sturdy mesh side pocket to carry a water bottle, protein shake, or other beverage, and a buckled handle for easy carrying. A back pocket increases storage space, and there are over a dozen different designs to choose from, including cool alternative prints like "Dark Tropical," "Black Rose," and "Morning Flower." Materials are eco-friendly to boot. You can't go wrong here, this is an excellent quality lunch box. Buy it now.
Most Stylish
LOKASS Lunch Bag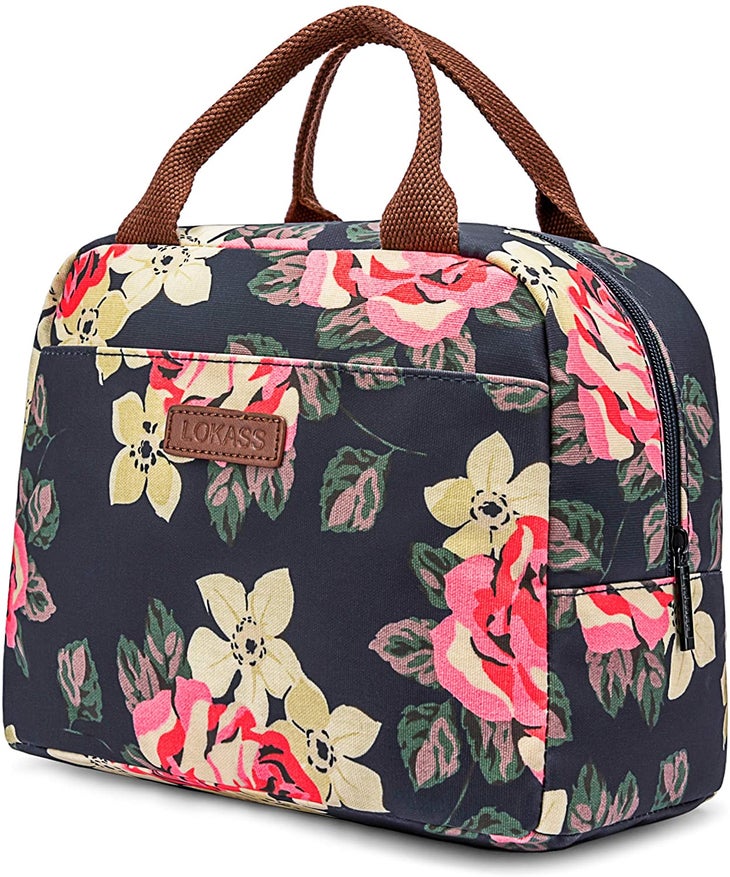 Well-Made, Fashionable Bag
This flower-print tote is a surefire win for floral fashion.
What We Liked
The LOKASS lunch bag is everything you could ask for in a lunch box. It has high-quality metal zippers, a stout handle for carrying, and a large exterior pocket for increased storage. It's leak-proof, dirt-resistant, can fit a six-pack, and constructed with a polyester inner lining that can stand up to the test of time. The draw here is the slick flower print on the exterior, but also the fact that this box reps a cold storage time of over 6 hours! This bag holds up to 10 pounds and what's more, it's definitely the cutest bag on the list. Buy it here.
Best for On-The-Go
OPUX Premium Lunch Box
Great Portable Lunch Box
A shoulder strap makes this bag the best choice for folks who have a long way to carry their lunch.
What We Liked
The OPUX bag is large and blocky, giving off more of a cooler or tote appearance than the other bags on this list, but it has the largest capacity on this list, with a spacious 10″ x 7″ x 7.75″ interior and two mesh side pockets on the outsides for added storage. The 600D polyester is durable, and the eco-friendly PEVA lining provides good insulation and is easy to clean. 19 different color options provide a lot of customization potential, but the biggest draw on this bag is the shoulder strap, which makes carrying it for longer distances or with more inside, a much easier task. This is the best bag for those with a long walking commute, or on-the-go use. Get it now.