Best Manual Can Openers
Many folks prefer using a manual can opener, especially since electric ones tend to end up failing anyway! But since manual can openers can break down over time, you want to make sure you're buying a quality product that will last. Grip and handle design, size, and extra features can elevate this simple kitchen tool into an excellent device. Here are our top four picks for manual can openers.
Heading out the door? Read this article on the new Outside+ app available now on iOS devices for members! Download the app.
Best Locking Can Opener
ZYLISS Lock N' Lift 7″ Manual Can Opener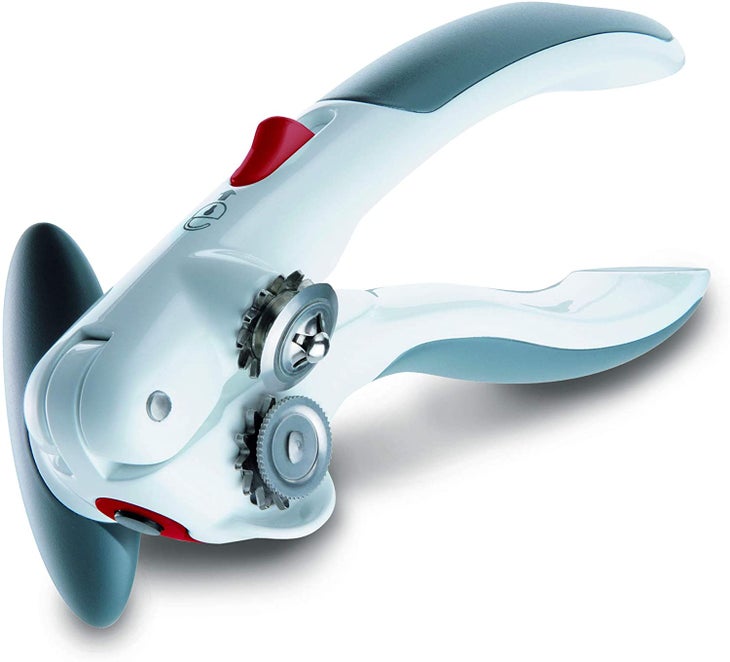 Keep Things Locked In Place
Never slip off a lid again with this can opener.
What We Liked
The only can opener on our list with a locking mechanism, the Zyliss Lock N' Lift securely locks its cutting wheel in place to ensure you get a consistent cut. This, paired with the smooth turning handle, helps eliminate hand fatigue if you have a lot of cans to open. Plus, a built-in magnet helps reduce mess and dispose of the lid hands-free. Order Online.
Easiest To Clean
KitchenAid Can Opener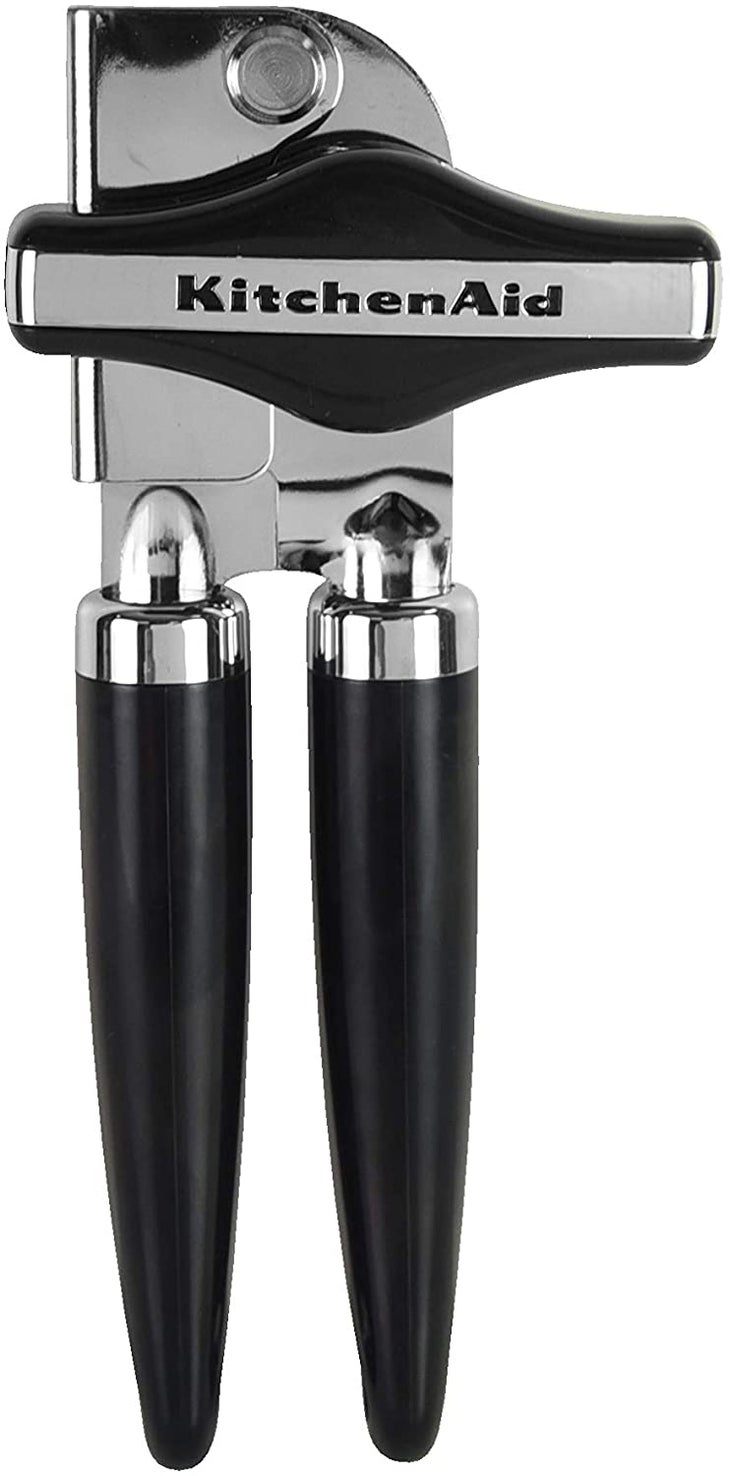 Simple, Reliable Can Opener
Perfect for when you don't need any extra fancy features.
What We Liked
This can opener from KitchenAid keeps things simple. It's got stainless steel that will glide through any lid, an easy-to-turn oversized knob, and ergonomic handles to keep you comfortable. On top of it all, it's incredibly easy to clean and won't rust. In other words, it's everything you need and nothing you don't. Buy Here.
Most Grippy
OXO Good Grips Soft-Handled Can Opener

Open Cans In Comfort
Take the pain out of opening cans for good.
What We Liked
As the name suggests, OXO Good Grips is well-known for products that have great grips. This can opener is no different. It's got big, cushioned handles for a non-slip grip, even when it inevitably gets wet. An oversized knob makes turning easy work, and the sharp cutting wheel is built to last. It's even got a built-in bottle opener. Bonus! Get It Here.
Most Storable
Swing-A-Way 407BK Portable Can Opener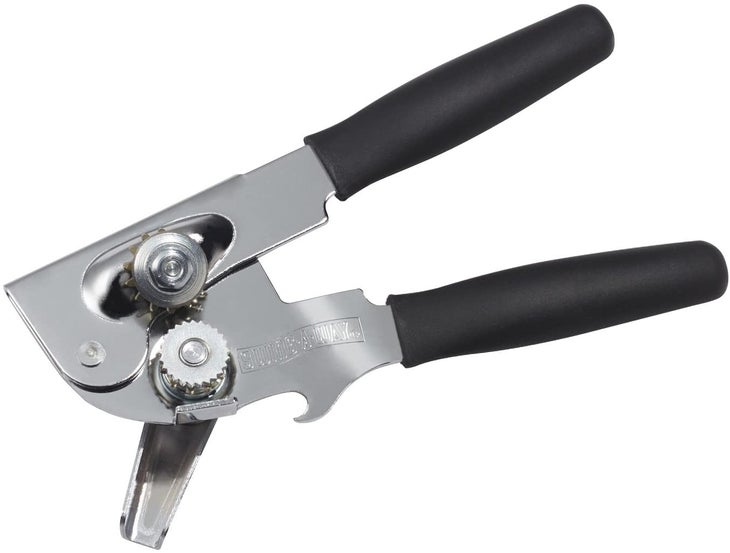 Open It Up, Then Pack It Down
One handy feature helps this can opener fit better in the drawer.
What We Liked
Get through the toughest tops with ease using this durable, all-steel can opener from Swing-A-Way. It's easy to use with a comfortable, cushioned grip and sharp cutting wheel, but what sets this opener apart is that the crank folds down, making it a better option for storage. You can count on the fact that this opener won't be bulky or cause any drawer-opening issues. Order Yours Now.