Best Mint Julep Cups
Whether looking for a way to enjoy your favorite drink or sharing a traditional southern gift, mint julep cups are the perfect drinkware vessels for enjoying a signature cocktail. Mint julep cups are specially designed to hold the mixed alcoholic drink, which typically consists of bourbon, sugar, water, crushed ice, and mint. Design, size, and durability are all important factors to evaluate when selecting mint julep cups. We've reviewed four great mint julep cups on the market and provided their best features and benefits below.
Photo: Getty Images/iStockphoto
Heading out the door? Read this article on the new Outside+ app available now on iOS devices for members! Download the app.
Easy to Clean
Elegance 90471 Beaded Mint Julep Cup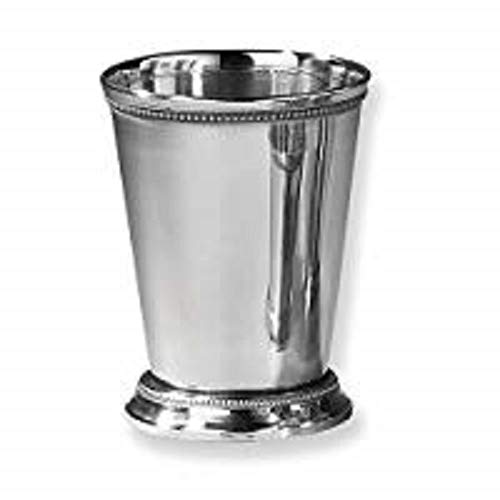 Easy to Clean Mint Julep Cup. Quality, easy to clean, 12-ounce beaded cup designed to serve mint julep cocktails.
What We Liked
The Elegance 90471 Beaded Mint Julep Cut measures 4.5 inches high. We liked the sound construction and simple design of this drinkware. We were able to use this cup for mint juleps as well as simple decoration pieces for Kentucky Derby parties. We also liked that the cup was easy to clean and held up well over time. Get it here.
Most Durable
Klikel Mint Julep Cup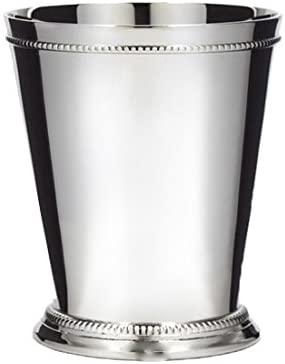 Durable Mint Julep Cups. Four-pack of stainless-steel cups with intricate beaded trim, designed to house mint julep cocktails and other favorite drinks.
What We Liked
The Klikel Mint Julep Cup is offered in a generous set of four cups. We liked the beautiful, beaded trim border of these cups. In addition, we trusted the stainless-steel construction and felt that the cups were exceptionally durable. The 12-ounce size is perfect for entertaining, which allowed us to share our favorite cocktails with friends while using beautiful drinkware. Buy it now.
Best Finish
Two's Company Mint Julep Cups in Gift Box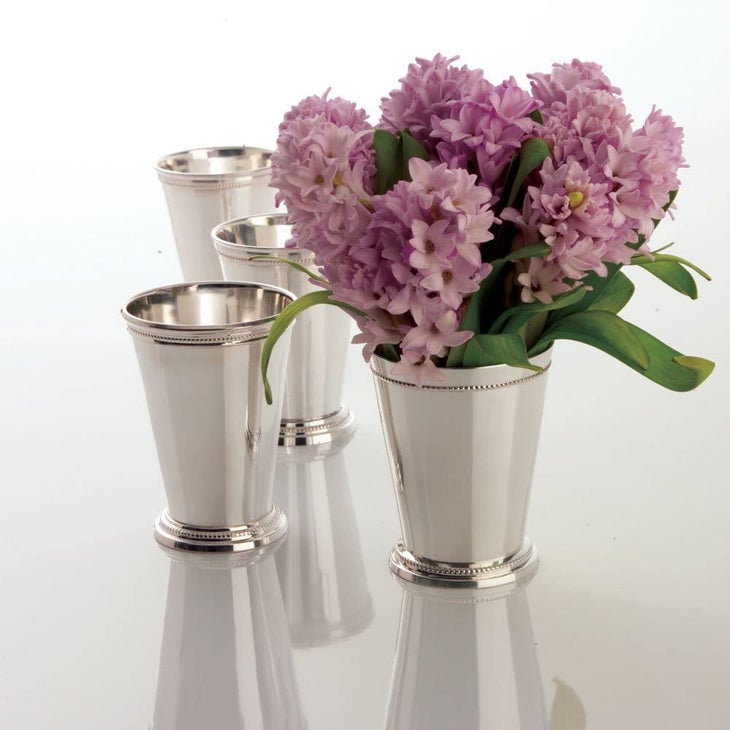 Silver Plated Mint Julep Cups. Gift box of four lacquered silver plated brass cups, designed to elegantly hold the classic mint julep cocktail.
What We Liked
The Two's Company Mint Julep Cups in a Gift Box come with four 12-ounce cups with a beautiful finish. The lacquered silver-plated brass was bright and shiny, and we took advantage of its beauty by showcasing some fresh flowers in it from time to time. In addition, we were able to keep them clean and bright with the simple hand washing instructions. Buy it here.
Best Quality Material
Alchemade AL 2102 JULEP CUP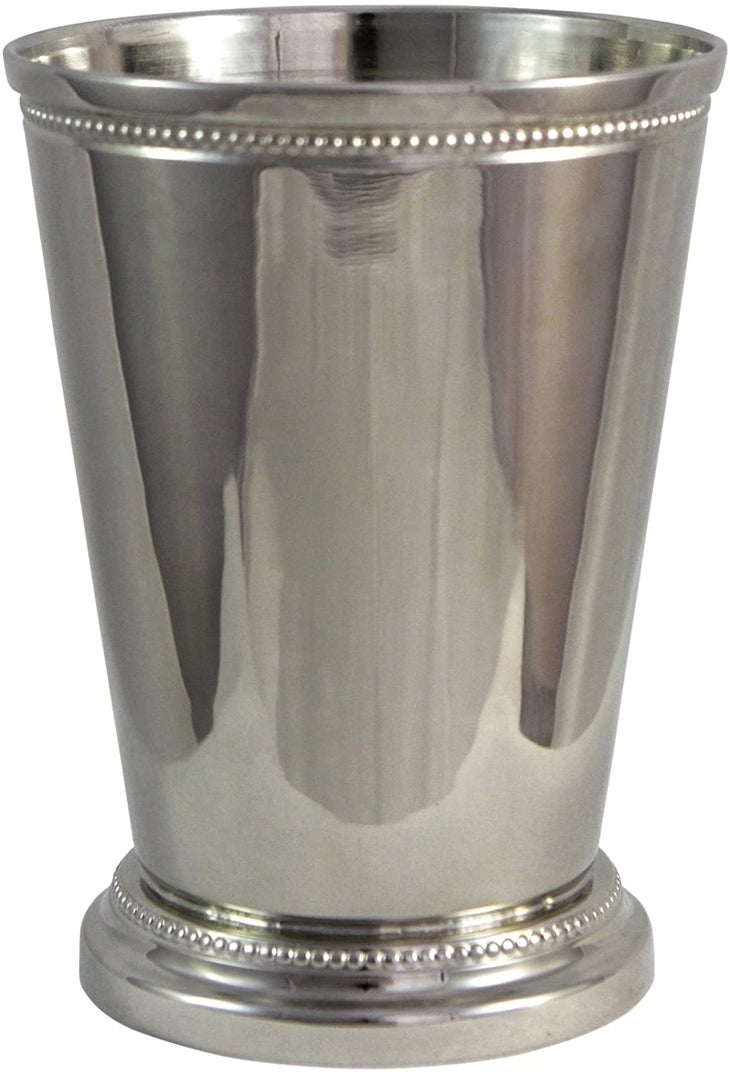 Food Safe Julep Cup. Nickel plated brass mint julep cup with food safe lacquer that resists tarnishing and keeps cocktails cool, fresh, and clean.
What We Liked
The Alchemade AL 2102 JULEP CUP is made of nickel plated brass. We liked the beautiful beaded trim on the top and bottom of these 12-ounce glasses. In addition to mint juleps, we found these glasses were perfect for Moscow mules, too. The cups kept drinks nice and cold, which allowed for afternoons of refreshing cocktails. Get it now.