Best Multi-Surface Cleaner
Your stovetop after cooking bacon. Your windshield after a long road trip. Your kitchen table after a family meal. Your toilet after, well, you know. Dirt, dust, grease, and grime seem to follow us everywhere we go and make a mess out of the surfaces we use for everyday tasks. That's why every household's cleaning supply arsenal should contain a quality multi-surface cleaner that's your go to tool for wiping away messes that accumulate on countertops, tables, walls, floors, appliances, and bathroom surfaces. Spray solutions are great for more targeted surface cleaning around the house, while diluted solutions from concentrate are great for floors, walls, and cars. A few things to look for in a multi-surface cleaner include germ-killing ability, grease dissolving ability, scent, and whether or not it's made of natural or chemical ingredients. The options are seemingly endless, but ultimately choosing a multi-surface cleaner comes down to preference. To help you narrow down your choice, we took a look at some of the options on the market and chose a few of the best–check them out below.
Photo: Getty Images/iStockphoto
Heading out the door? Read this article on the new Outside+ app available now on iOS devices for members! Download the app.
Best Floor Cleaner
Mopnado – Floor and Surface Cleaner

Citrus-Scented & Streak-Free
This one-quart bottle of citrus-scented Mopnado provides up to 30 diluted uses for streak-free cleaning of granite, marble, tile, vinyl and hardwood floors, as well as non-porous surfaces around the house and yard.
What We Liked
Gentle yet tough on dirt, a single quart of this Mopnado multi-surface cleaner produces up to 30 gallons of cleaning formula that's great for mopping a variety of floor surfaces and cleaning countertops, tables, appliances, and surfaces throughout your home. It's a neutral pH-balanced formula that produces minimal suds and designed for use with microfiber mops and cloths for maximum effect. Get it here.
Best Scent
Mrs. Meyer's Clean Day Multi-Surface Cleaner Concentrate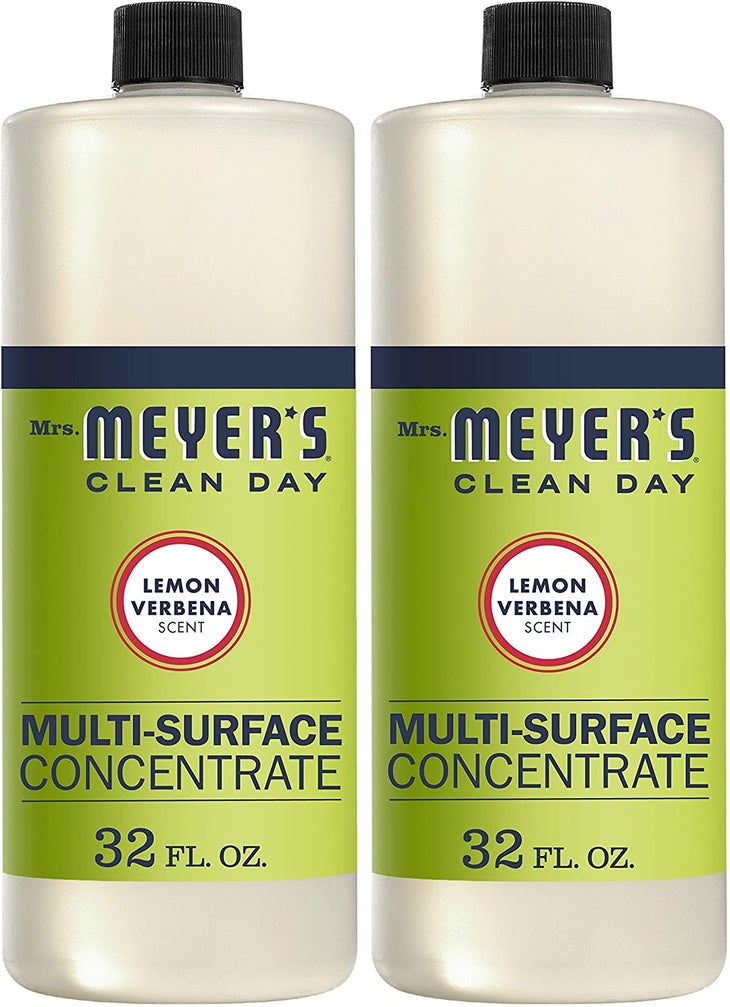 Tough on Dirt, Gentle on the Earth
Made of cruelty-free ingredients that are significantly less harsh than common household cleaners, this Mrs. Meyer's concentrated cleaner is biodegradable, safe to use on all non-porous surfaces, and leaves behind a fresh lemon verbena scent.
What We Liked
With 32-ounces in each bottle, this concentrate is the cleaning gift that keeps on giving when you dilute a 1/4-cup with a gallon of warm water. It's great for cleaning hardwood floors, tile, countertops, painted walls, appliances, bathroom surfaces, and everything in between. Its gentle blend of biodegradable ingredients is tough on dirt, residue-free, and will leave your whole house citrusy-fresh with its lemon verbena scent. Buy it now.
Most Natural
Better Life Natural All-Purpose Cleaner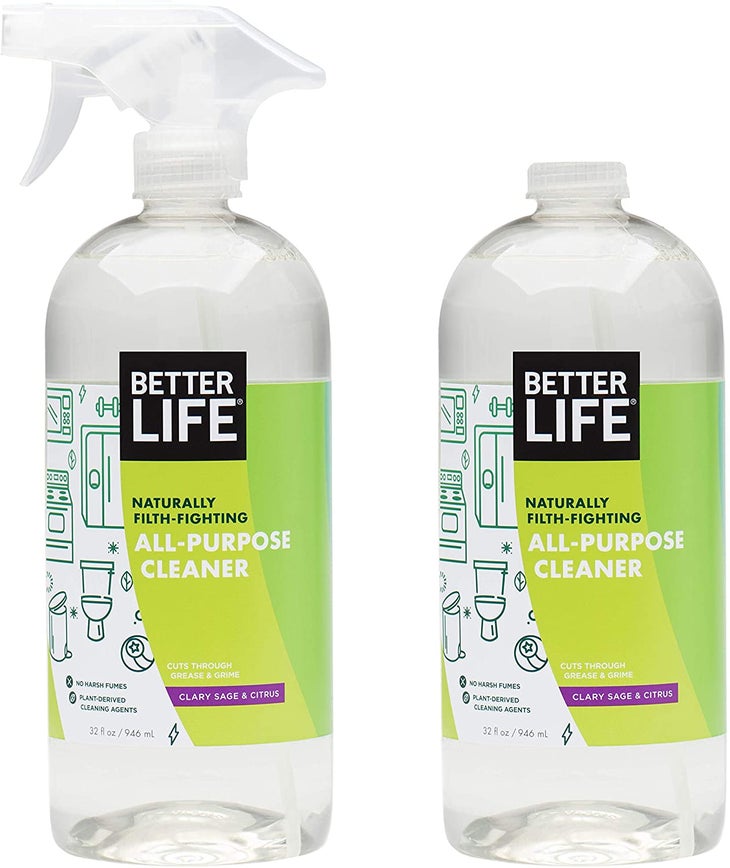 Kid & Pet Friendly
Made of plant-derived ingredients and free of alcohol, petroleum, dyes, parabens, and synthetic fragrances, this Better Life All-Purpose Cleaner cuts through grease and grime on any water-safe surface.
What We Liked
If using chemical-free products around your home is important to you, this Better Life cleaner is something you can trust. It's made of naturally derived ingredients and free from harmful contaminants and fragrances that's perfectly safe to use around kids and pets. Soapbark, coconut, and corn are the main cleaning ingredients and extracts of clary sage, lemon, and orange provide a gentle, fresh scent. Buy it here.
Most Versatile
Mr. Clean Meadow & Rain Febreeze Freshness Multi-Surface Cleaner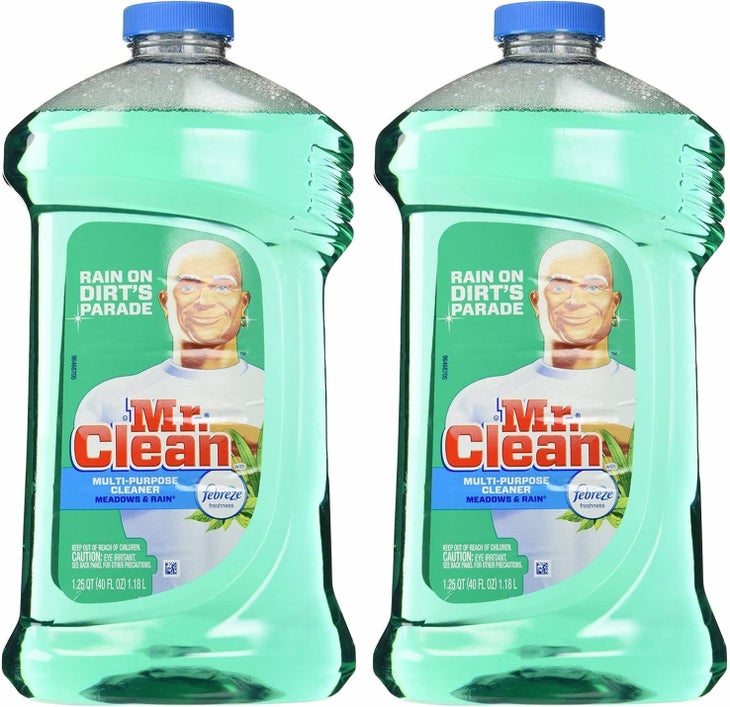 Cuts Dirt & Grease With Freshness
Like all Mr. Clean products, this multi-surface cleaner is great for cleaning virtually every surface around your home, from sinks to floors and patio furniture to trash cans.
What We Liked
If you're looking for bright, shiny floors and clean-smelling rooms, this Febreeze-infused Mr. Clean solution will be your new favorite surface cleaner. When diluted, it's great for mopping non-porous floors and surfaces around the home or washing your car. For tougher stains and stickier grime, the solution can be applied directly to a sponge or microfiber cloth for more targeted cleaning. Mr. Clean's slogan for the product says it best, this cleaner will "rain on dirt's parade." Get it now.