Best Napkin Dispensers
Like anywhere else in the home, it's important to keep the kitchen properly organized. Napkin dispensers are perfect for this purpose, and they can simultaneously serve as a snazzy counter or table centerpiece. In this article, we'll go over four of our favorite napkin dispensers currently on the market so that you can find the best choice for your home. With a variety of looks, styles, and dispenser types, you'll be able to enjoy a perfect napkin dispenser in no time at all.
Photo: Getty Images/iStockphoto
Heading out the door? Read this article on the new Outside+ app available now on iOS devices for members! Download the app.
Best Overall
iDesign Twigz Metal Napkin Holder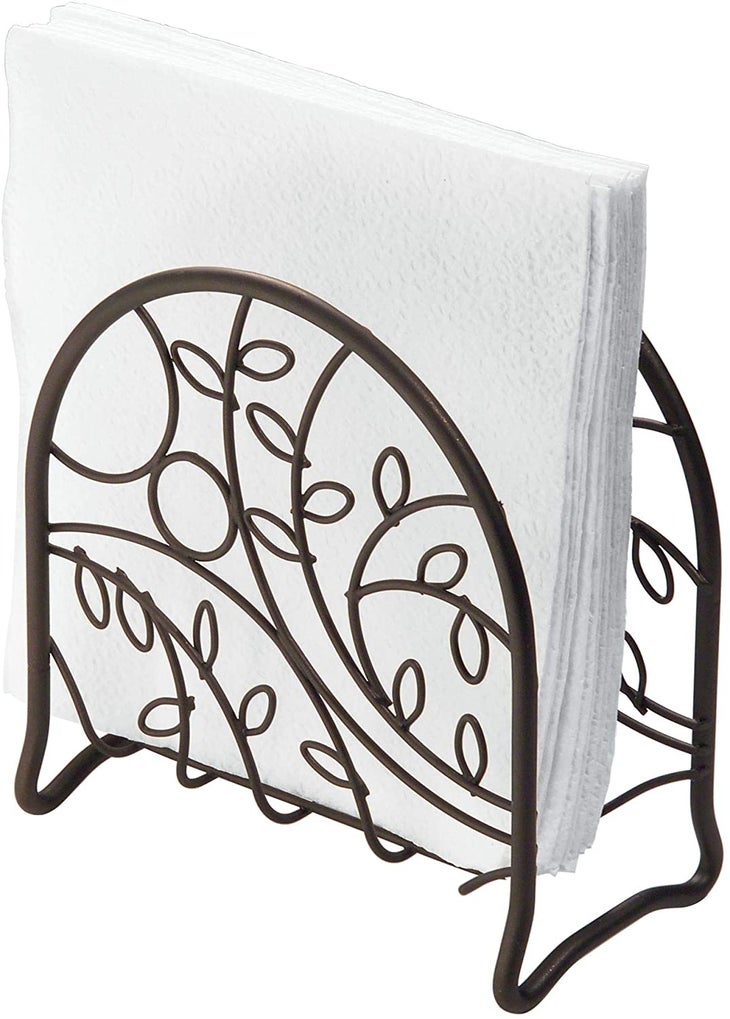 No-Fuss Napkin Holder. This napkin dispenser will effortlessly hold paper products while displaying a beautiful botanic design.
What we liked
This metal napkin holder looks great with its natural branch design and holds napkins with ease. The durable holder is made out of strong steel wire, ensuring it will last for years to come. Plus, this napkin holder comes at an excellent, affordable price. Overall, this is a beautiful napkin holder that gets the job done without emptying out your wallet. Get it now.
Best Value
Home Basics Paper Napkin Holder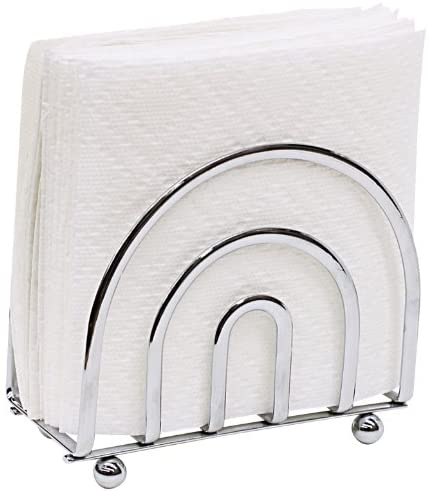 Sleek Napkin Holder. This napkin holder will keep the kitchen in check while displaying a sleek, chrome design.
What we liked
For a simple, functional napkin holder, you can't get much better than this. The napkin holder is crafted out of durable metal with an elevated base, ensuring the napkins stay in tip-top shape. These holders are made to last and come in a choice of black, chrome, gold, or satin nickel. You'll love the way this napkin holder looks on the kitchen table. Get it here.
Best For Reducing Waste
Simplehuman Quick Grip Napkin Holder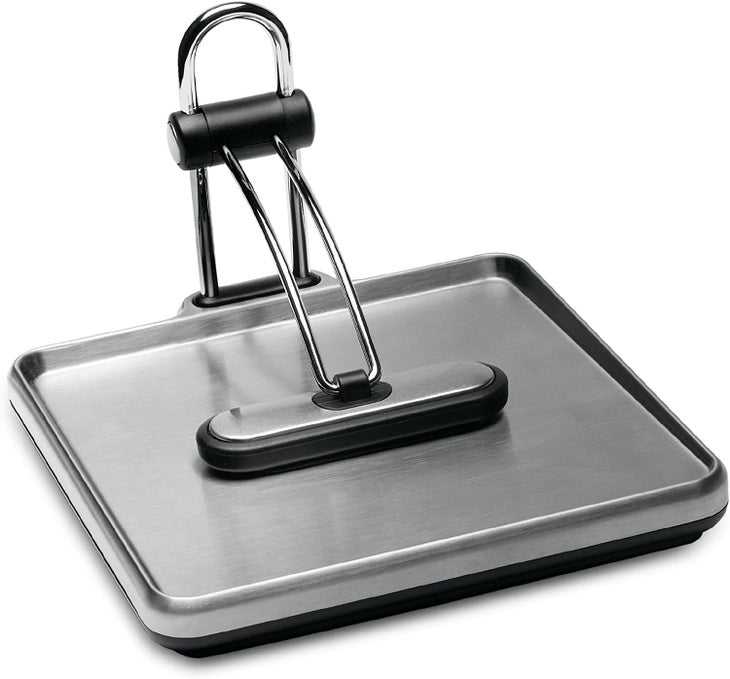 Gripped Napkin Holder. This napkin holder dispenses one napkin at a time, making it easy to reduce waste on a regular basis.
What we liked
If you're looking for a napkin holder that also serves as a dispenser, this is an excellent choice. This quick grip holder effectively dispenses one napkin at a time, making it easy to reduce unnecessary napkin waste. Plus, the napkin holder/dispenser has a minimalistic, sleek appearance that is bound to look great in any environment. Best of all, your purchase comes with a five-year warranty, effectively protecting the product. Buy it now.
Most Fun
Drink Coca-Cola Napkin Dispenser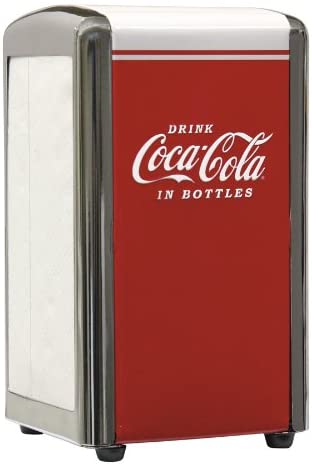 Retro Napkin Dispenser. This napkin dispenser looks just like the classic holders you'd find at an old-fashioned diner.
What we liked
For a retro feel, check out these super fun Coca-Cola inspired napkin dispensers. These dispensers are super easy to clean and look great in any kitchen. In addition, the apparatus only dispenses one napkin at a time, allowing you to reduce unnecessary waste. Whether you're a fan of vintage-looking gear or just looking for an affordable dispenser, this pick by TableCraft is an excellent choice. Buy it here.