Best Nonstick Crepe Pans for Home
Crepes are one of those foods that sound fancy and look complicated. In reality, they're easy to make for gourmet and healthy brunches at home. A blender helps, but a proper pan is the most essential equipment for making great crepes. It needs to be nonstick for sliding cooked batter off, durable for years of use and easy to clean. We've rounded up the essential crepe pans for your kitchen. They're made from a variety of materials and have diverse features to suit any home chef. While crepes were originally a decadent French breakfast, these days there are Paleo, whole wheat, and gluten-free adaptations. Use one of these crepe pans to elevate your healthy weekday breakfasts and Sunday brunches.
Photo: Getty Images/iStockphoto
Heading out the door? Read this article on the new Outside+ app available now on iOS devices for members! Download the app.
Best for Nonfat Cooking
Cuisinart 623-24 Chef's Classic Nonstick Hard Anodized 10-inch Crepe Pan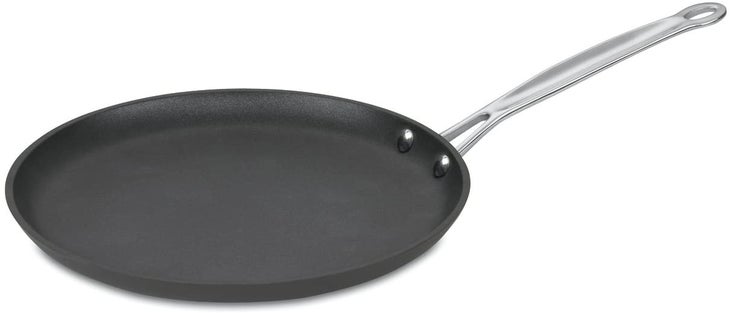 Wear Resistant Nonstick Surface. A dense, nonporous anodized 10-inch nonstick surface around a quantanium core that's durable and safe for the oven.
What We Liked
For low fat cooking, you need to keep a close eye on what you use to coat your pan. The wear-resistant surface on this pan reduces the amount of oil needed to saute ingredients while creating professional quality, healthy food at home. Get it here.
Best Overall
De Buyer Mineral B Round Carbon Steel Crepe/Tortilla Pan 12-inch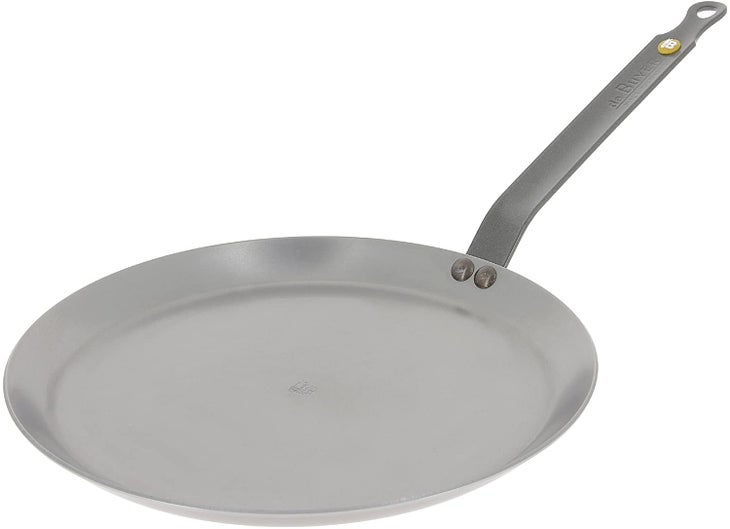 Pure Iron, Naturally Nonstick. Seasoned with beeswax, this 11.8-inch carbon steel pan comes with a no-chemical-added guarantee.
What We Liked
The French curve handle feels great in your hand and makes it easy to flip and toss ingredients just like Julia Child. Plus, we love the even heat on the cooking surface. It's safe for all heat sources, including standard and induction ovens. Buy it now.
Most Versatile
De Buyer Crepe Pan, Blue Steel, Made in France, 8-Inch Cooking Surface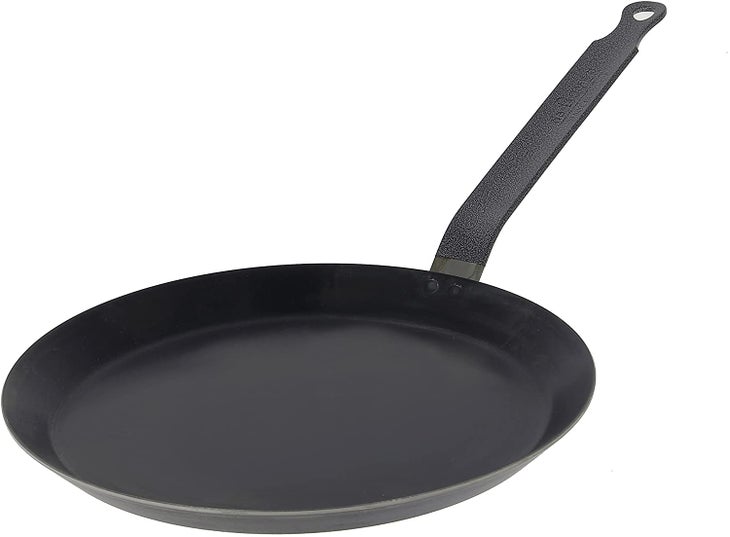 Contoured Handle for Swirling Batter. The 8-inch blue steel cooking surface is perfect for creating thin perfect gold-brown crepes that slide right off the tapered edge.
What We Liked
The flat non-stick cooking surface works great for more than just crepes. You can fry fish, vegetables, eggs, or even pan-sear meat all with this pan. We adore this versatile pan for small kitchens and chefs that like to work with just a few pans in the kitchen. Buy it here.
Most Lightweight
Cook N Home 10.25-Inch Nonstick Heavy Gauge Crepe Pan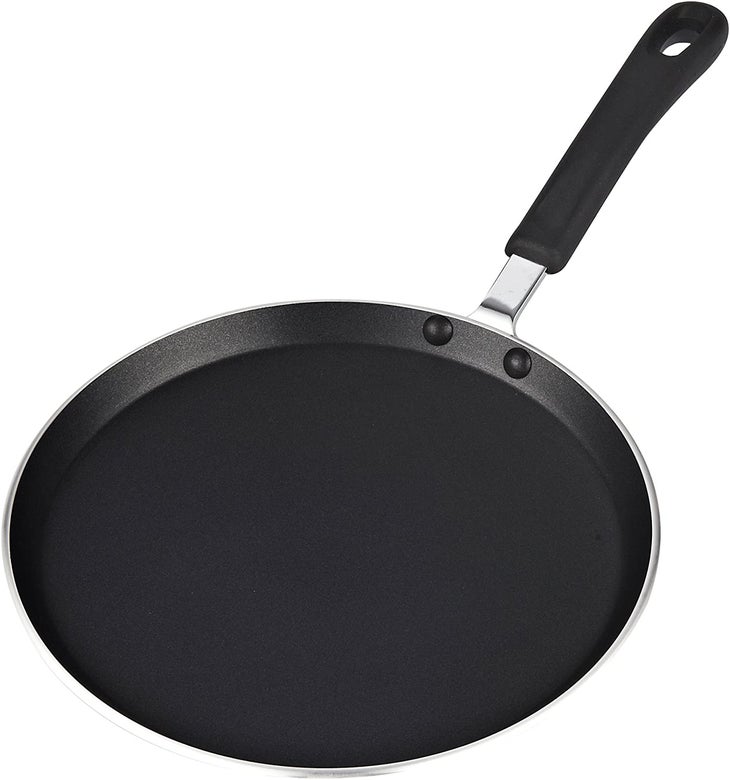 Great Control and Easy Plating. A comfortable soft touch handle stays cool on this nonstick aluminum pan, perfect for conducting heat and appropriate for use on gas, electric, and ceramic stove tops.
What We Liked
Lightweight and comfortable for those of us perfecting our one-handed pancake and crepe flipping. It's easy to clean, and because of the superior conductibility of aluminum, you'll never experience hotspots while cooking. Get it now.