Best Pie Pans
Pie pans are something that you should have as a part of your modern kitchen, particularly if you're a frequent baker. You may want some in different sizes, and you should also think about what kind of material you'd prefer for the ones you choose. Pie pans come in materials such as cast iron, aluminized steel, and high-fired clay. Some of them are made with aesthetics in mind, while others are more minimal in design. Depending on their composition, some pie pans might last you for a few years, while others of superior quality could last a lifetime. All of these should be considerations for you, and you should also decide whether you want to purchase your pie pans individually or whether you'd be happier getting some as a set. Here are our favorite picks on the market right now.
Heading out the door? Read this article on the new Outside+ app available now on iOS devices for members! Download the app.
Most Durable
Cast Iron Pie Pan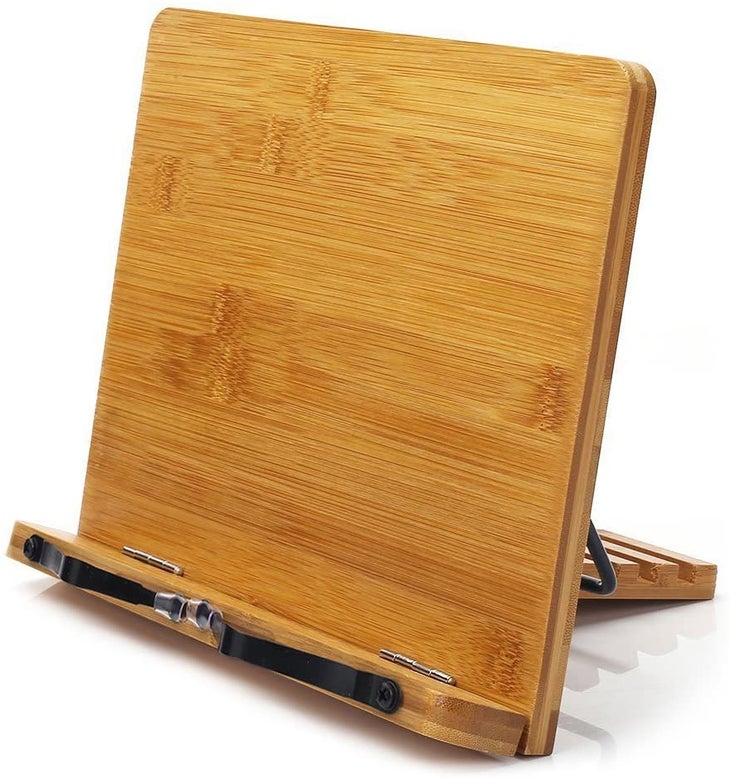 Sturdy and Reliable Pie Pan. This pie pan is made of heavy-duty cast iron, and it should last you through many years of heavy use.
What We Liked:
Cast iron is one of those materials that lasts for many years, assuming you take good care of it. This pie pan is made of true seasoned cast iron. It boasts decorative molded handles that make it easy to slide into and out of the oven. The diameter of the pan is 10 inches, which is big enough for you to create pies to feed several hungry people. The depth of the pan allows you to create pies with golden-brown crusts and light, fluffy interiors. This is the perfect addition to your kitchen, and you can use it for more than desserts. With this pan, you can make chicken or turkey pot pies that are sure to satisfy on those cold winter days. Buy Now.
Lightest
USA Pan Bakeware Aluminized Steel Pie Pan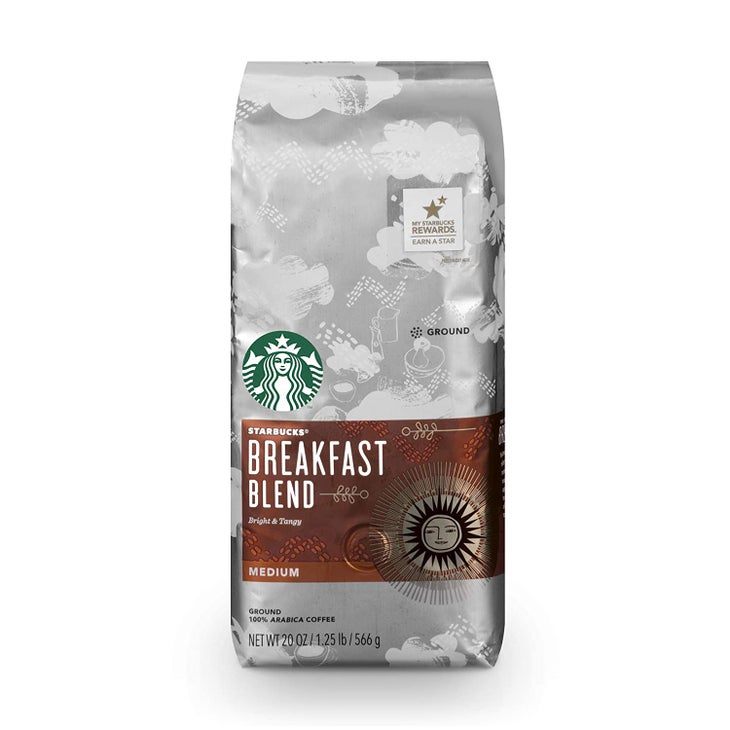 Lightweight, Aluminized Steel Pan. This pie pan is made of aluminized steel that facilitates air circulation for the even cooking of baked goods.
What We Liked:
While some chefs prefer heavier, denser materials for pie pans, such as cast iron, lightweight materials like aluminized steel also work well. This model is made of aluminized steel and is manufactured right here in the USA. It features a unique, corrugated surface design. It facilitates air circulation during baking, so that the interior of the pie cooks at an even temperature and there is less chance of burning. It is coated with Americoat, which is a kind of silicone. It is entirely free of BPAs, PTFE, and PFOA. It is also made of 65% recycled steel, so it is environmentally conscious. Available On Amazon.
Best Design
Emile Henry 366121 Modern Classics Pie Dish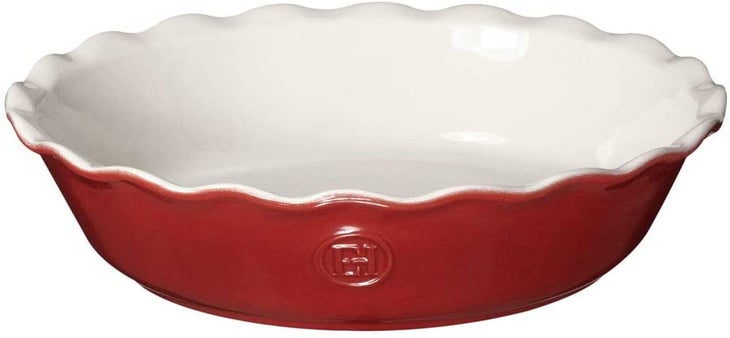 Handsome Clay Pie Pan. This is a gorgeous pie pan that looks like it came straight off a kitchen table in the rural French countryside.
What We Liked:
This pie pan from Emile Henry has the weight of tradition behind it. The company has been making superior bakeware since 1850. It is made of high-fire Burgundy clay that has excellent heat-retentive capabilities. The pies you make in this pan will be cooked evenly throughout, and once you set them on the table, they will stay warmer longer than with most other models. You can use it in the oven at temperatures up to 520 degrees, and it's also fine in a freezer, microwave, or refrigerator. The extremely hard glaze is scratch-resistant. You can wash it by hand, and it is dishwasher-safe as well. This is truly a superior product that should last you a lifetime with the proper care. Get Yours Today.