Best Rice Bowls
Choosing a new set of bowls can be a great way to update your dishes to match your style and spruce up your table settings. You'll also be bringing in some necessary, everyday functionality. If you're on the hunt for the perfect set of rice bowls, we've got you covered. These small bowls can vary in size, shape, design, material, and price, so we've pulled together four of our favorites to help you narrow it down. Whether you're looking for porcelain or stoneware, colorful patterns or natural wood, you should be able to find something that fits your style and needs among the options below.
Heading out the door? Read this article on the new Outside+ app available now on iOS devices for members! Download the app.
Best Variety
Annovero Cereal Bowls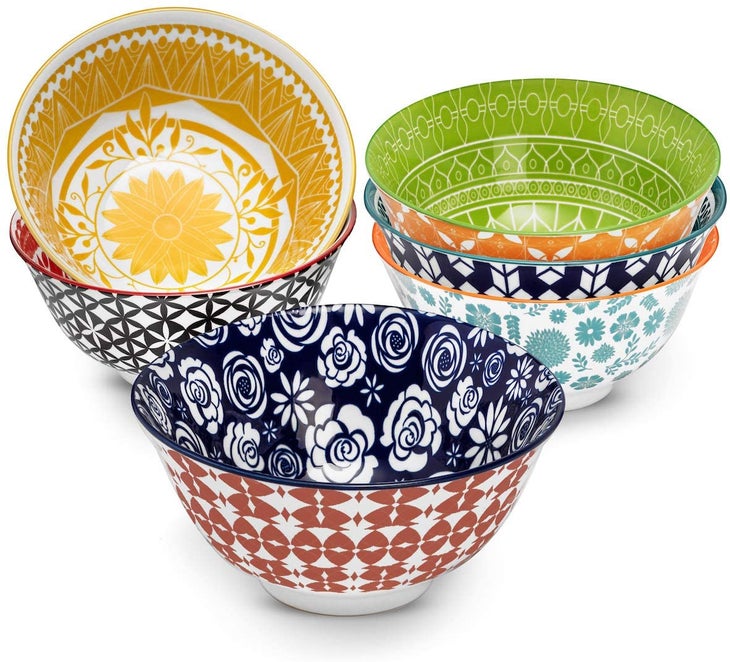 Assorted Six-Piece Set. Featuring six colorful bowls in distinct patterns, this budget-friendly set form Annovero offers the best variety of any of the options on our list.
What We Liked
These porcelain bowls from Annovero have a diameter of just over six inches, so they are among the larger bowls here, making them a great pick for those who want room for larger portions in a colorful set. Speaking of color – these are ideal for those who want a mix of bold styles all in one set. Get in now.
Most Unique
Lenox Butterfly Meadow Rice Bowl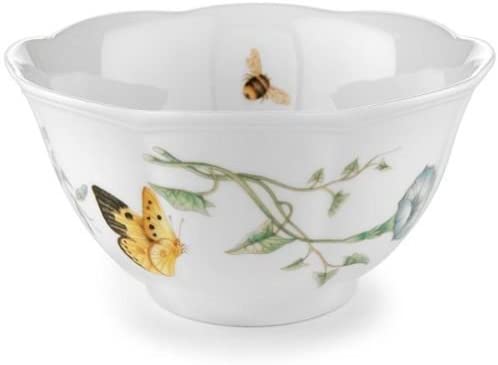 Floral and Butterfly Pattern. Featuring flowers and butterflies on white porcelain, this rice bowl from Lenox boasts a unique scalloped shape.
What We Liked
Measuring just under six inches in diameter, this single rice bowl from Lenox offers a 16-ounce capacity and is both microwave and dishwasher safe. Our testers easily incorporated several of these stunners into their everyday rotations. Makes for a great spring table setting! Available on Amazon.
Best Stoneware Set
MIYA Japanese Sometsuke Bowl Set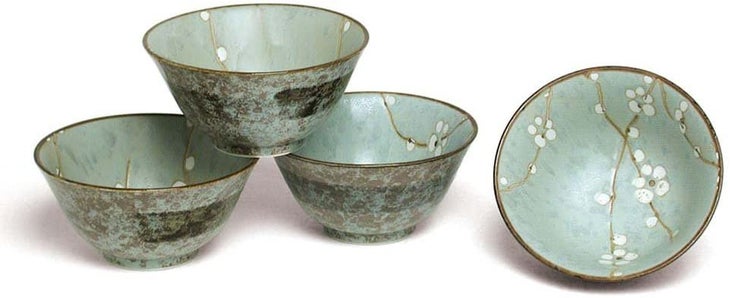 Four Piece Set. Offering four bowls with options for different colors and designs, these MIYA bowls stand out as the best stoneware set on our list.
What We Liked
With each bowl measuring five inches in diameter and about three inches tall, these MIYA bowls are a great mid-sized stoneware option and offer either complementary or matching designs in one elegant set. We appreciated the delicate, hand painted Japanese artwork. Get in now!
Best Wood Set
Cospring Handmade Wood Bowl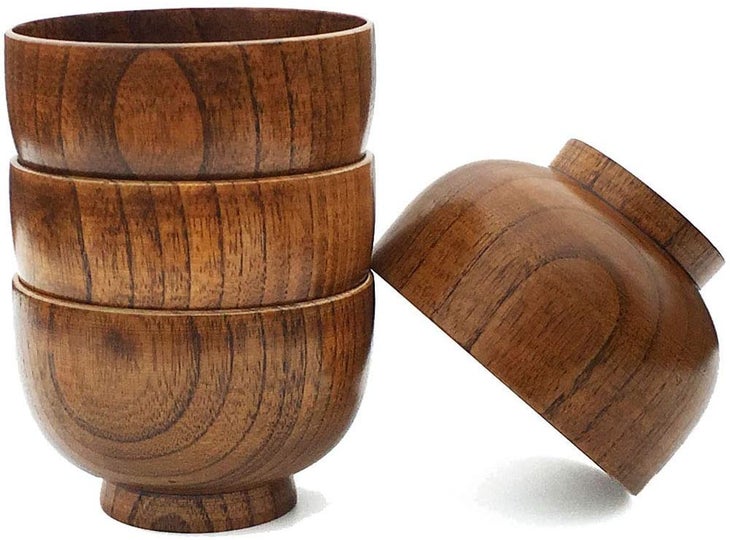 One of a Kind. According to Cospring, each of these wooden bowls is made from one piece of Jujube wood, which gives each bowl a naturally unique look with distinct wood grain patterns. No two are ever alike.
What We Liked
These wooden bowls from Cospring are among the smaller options here, with each bowl measuring just over four inches in diameter and about two and a half inches tall. To keep them in good shape, these bowls do require a bit more care than some of the other options: they should be hand-washed and never put in the microwave. Buy Now!