Best Rice Milk for Dairy and Soy Alternatives
Leading a plant-based lifestyle doesn't mean you have to eliminate your favorite meals and snacks. Even if you have a soy allergy, you can still enjoy milk in your cereal, coffee, and baking. Rice milk is a delicious and healthy alternative to dairy or soy milk, that is also shelf-stable in its package or as a powder. If you're relying more on your pantry these days, rice milk powder contains all the benefits of brown rice and mixes with water to create creamy and delicious milk. Whether it's out camping, straight from the pantry, or ice cold in the refrigerator, these rice milk brands have the best flavor and nutrition. See our favorites below!
Heading out the door? Read this article on the new Outside+ app available now on iOS devices for members! Download the app.
Editor's Choice
RICE DREAM Enriched Vanilla Rice Drink, 32 fl. Oz.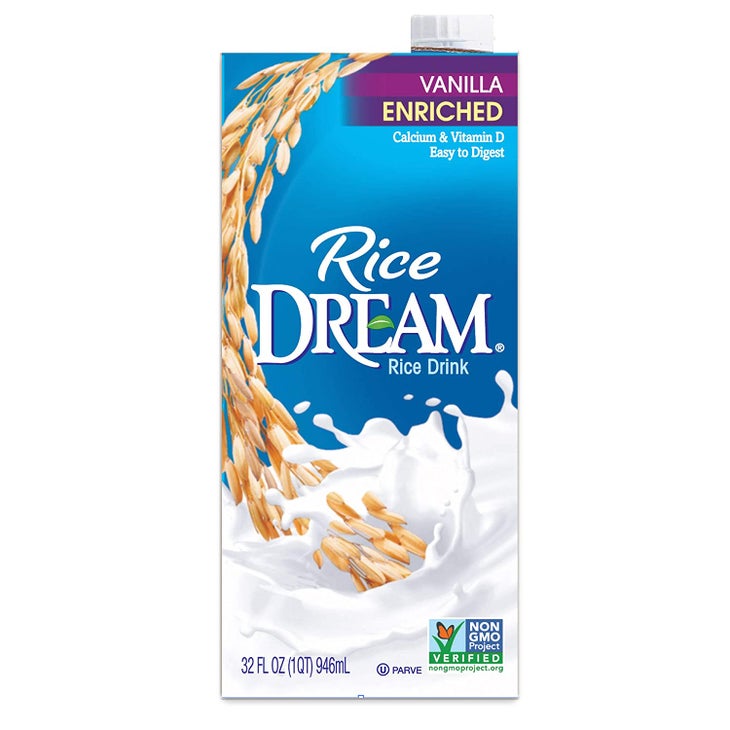 Natural Flavoring and Fat Free. Made from easy-to-digest brown rice with added vanilla flavoring, it's a powerful source of calcium and vitamins A, B12, and D.
What We Liked
We love that you don't need to refrigerate Rice Dream until after opening. It's shelf stable in the pantry for up to a year. The light vanilla flavoring tastes great in smoothies and cereal or when you're just enjoying a cold glass of rice milk. Get Yours Here.
Runner Up
Better Than Milk Vegan Rice Powder, Original Flavor 21.4 oz, 6-pack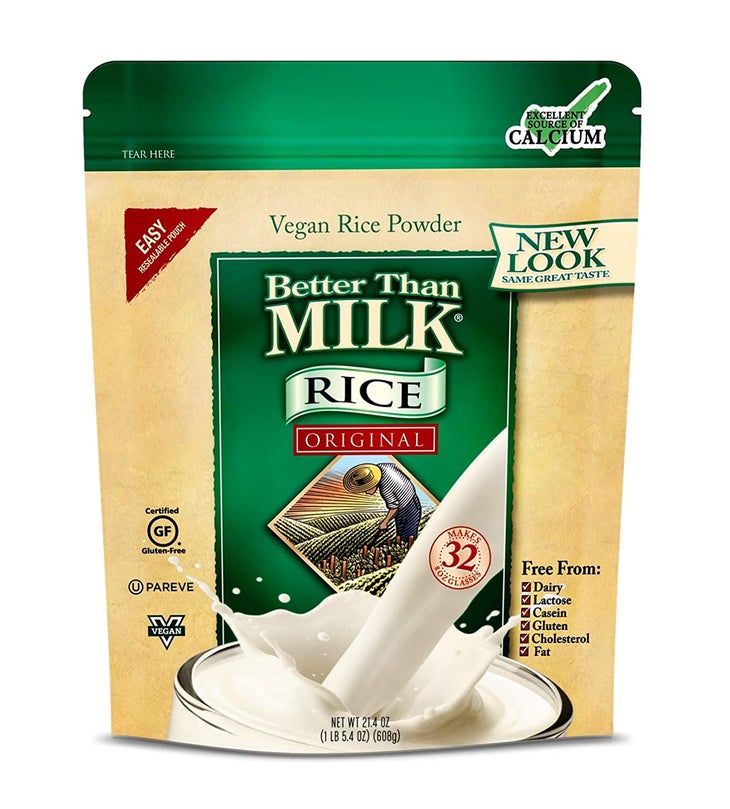 Shelf-Stable and Delicious. Each package contains 32 servings of vegan, low fat, cholesterol-free powder that transforms into creamy rice milk with water. Super easy!
What We Liked
We love how simple it is to bring Better Than Milk on camping and backpacking trips. It's even great for picnics, hotel stays, and vacations. You just mix the powder with water to create delicious rice milk perfect for cereal or coffee. Purchase Here.
Best Treat
RICE DREAM Horchata Rice Drink, 32 fl. Oz. (Pack of 6)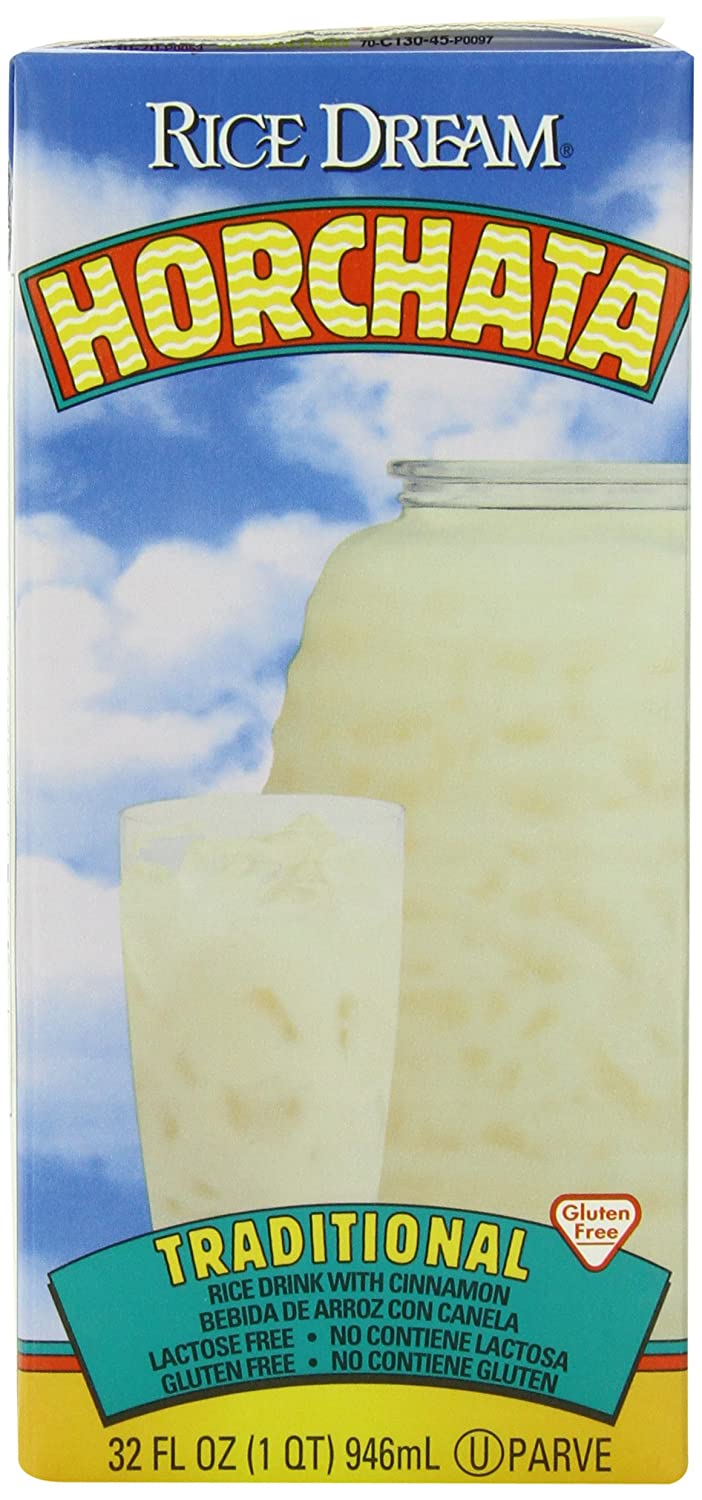 Vegan Dessert in a Glass. Here are six shelf-stable packages of partially milled brown rice milk with cinnamon and natural vanilla flavoring.
What We Liked
We love how you can keep a package of Horchata Rice Drink in the pantry ready to go anytime you need a delicious snack. It's lactose- and soy-free, boasting both cinnamon and vanilla flavoring. It's great for a vegan dessert, or try it hot with espresso or coffee for a sweet pick-me-up. Get It Here.
Best Bulk Buy
Raw Organics Rice Milk Powder from Essona Organics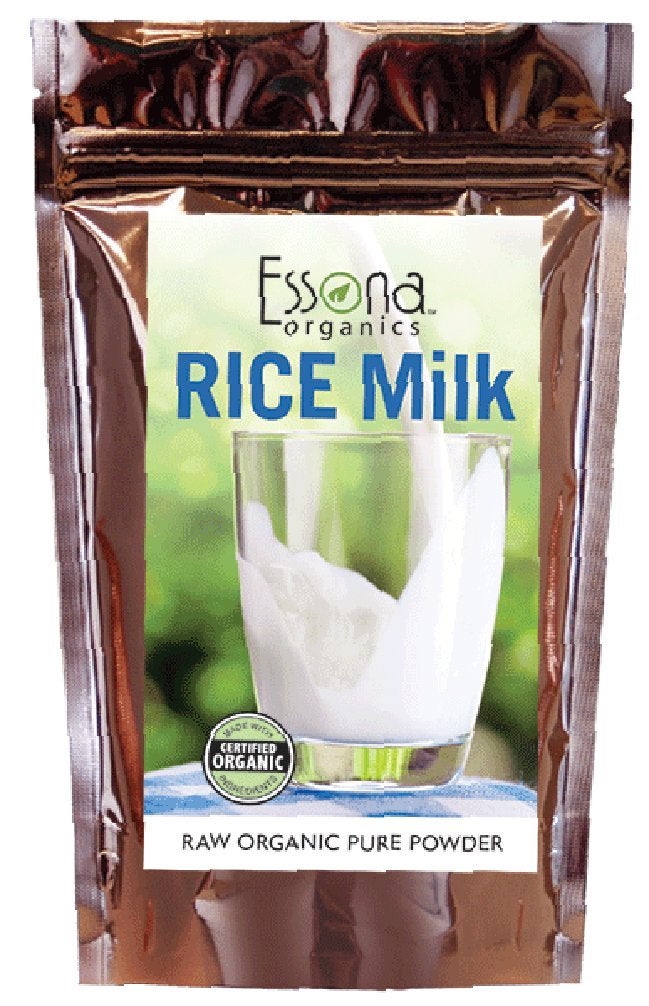 Resealable Package with 60 Servings. Here's a bulk dairy-alternative and allergen-free rice milk powder that contains all the vitamins, protein, and carbohydrates of unpolished brown rice.
What We Liked
With the easy resealable package you can make as much or as little as you want – whenever you want! It's wonderful bang for your buck, and it's perfect for on-the-go families who need a gallon to get through the day or for making just a single glass at a time. Order Here.