Best Seasoning Shakers
A good dish is only as good as its seasoning. But hand sprinkling spices isn't just messy (and potentially unhygienic). It's ineffective, too. Seasoning shakers allow you to get even spreads of seasoning over dishes, ensuring your hard effort in the kitchen pays off. Whether seasoning with larger flakes and herbs or finely ground particles, like sugar or salt, a shaker will make the job much easier. Seasoning shakers are simple, affordable kitchen tools that can make a big improvement when seasoning your homemade dishes. Below are some of the top seasoning shakers available today.
Heading out the door? Read this article on the new Outside+ app available now on iOS devices for members! Download the app.
Best Quality
Winware Stainless Steel Dredges 10-Ounce with Handle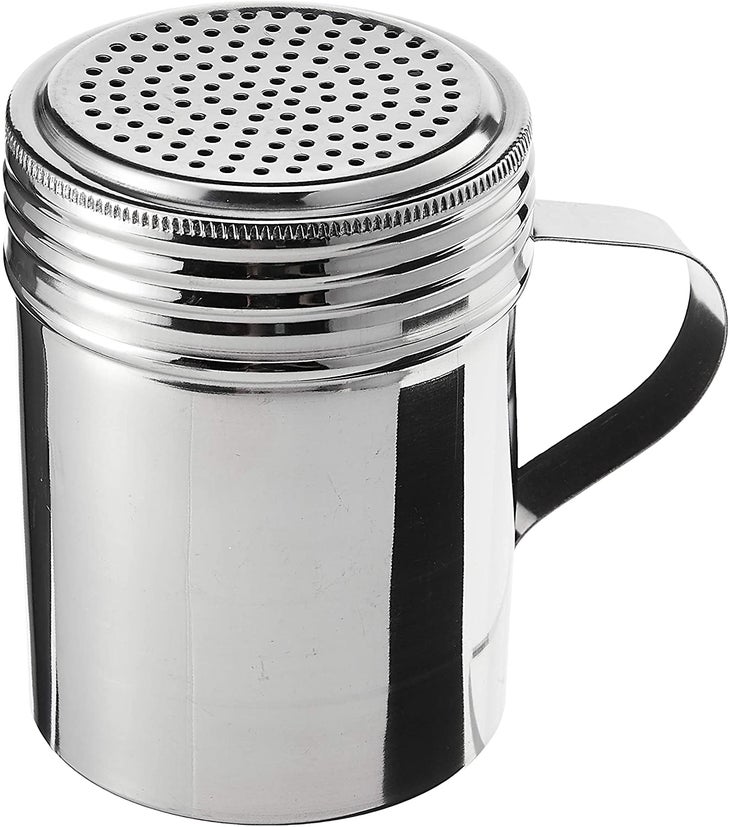 Sturdy Stainless Steel
This shaker is the best of the best, with a stout design, comfortable handle, and professional grade construction.
What We Liked
This Winco shaker is what you want if you're looking for a quality shaker under the traditional, classic design. A comfortable handle and stainless steel construction are sure to last for years in the kitchen, and the medium-size shaker holes work well for general seasonings of all stripes. The downside here is, unlike the OXO shaker we cover later on this list, this 10-ounce shaker isn't clear, so you'll need to label it to remember what's inside. This is particularly true if you're buying the three, six, or 12-piece sets, as it's easy to get confused. Buy Here.
Best Two-Piece Shaker Set
Dozenegg Stainless Steel Versatile Dredge Shaker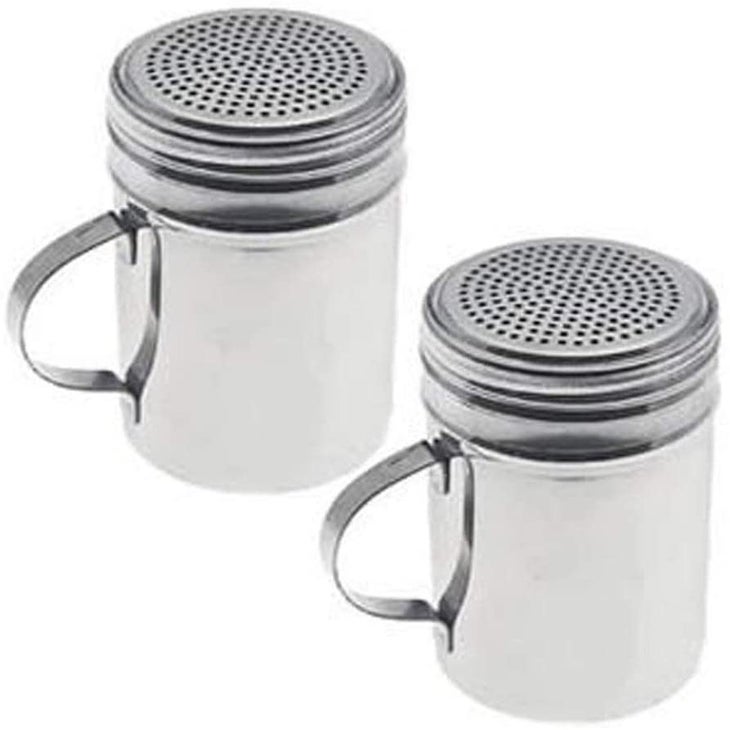 Two Great Shakers
If you're looking for quantity, this shaker set features two excellent shakers.
What We Liked
These Dozenegg shakers are incredibly similar to the Winco seasoning shaker described above, down to the details. Each shaker holds 10 ounces and has a stainless steel build with a twist-on lid. If you're looking for a shaker set for paired seasonings (i.e. salt and pepper), this set of two is an easy purchase that gets the job done without buying the larger set options on this list. Buy Now.
Most Coarseness Settings
Tablecraft, 10 oz, Silver Stainless Steel Dry Rub Shaker with Handle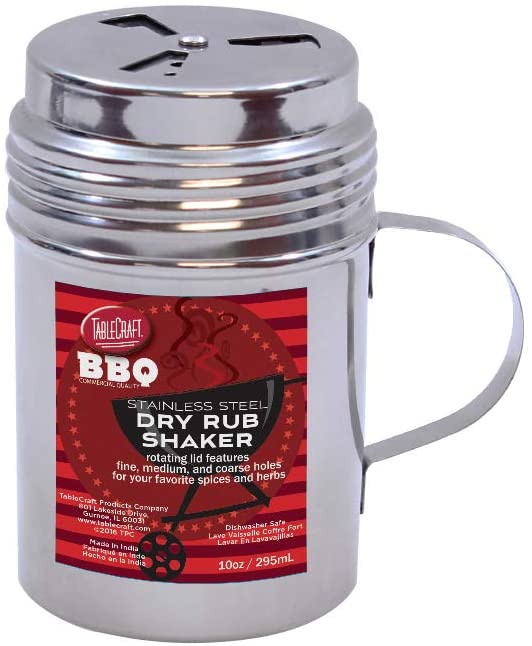 Excellent Rotating Lid
This shaker features a rotating lid with a variety of holes for maximum versatility.
What We Liked
The rotating lid on this shaker makes it practically three shakers in one, with options for fine, medium, and coarse holes. Offering a 10-ounce capacity, this shaker is super easy to clean and dishwasher safe. If you're grilling out or camping, it's a great all-in-one shaker that you can fill with different seasonings and toppings depending on what you're cooking. Order Online.
Easiest to Use
OXO Good Grips All-Purpose Adjustable Shaker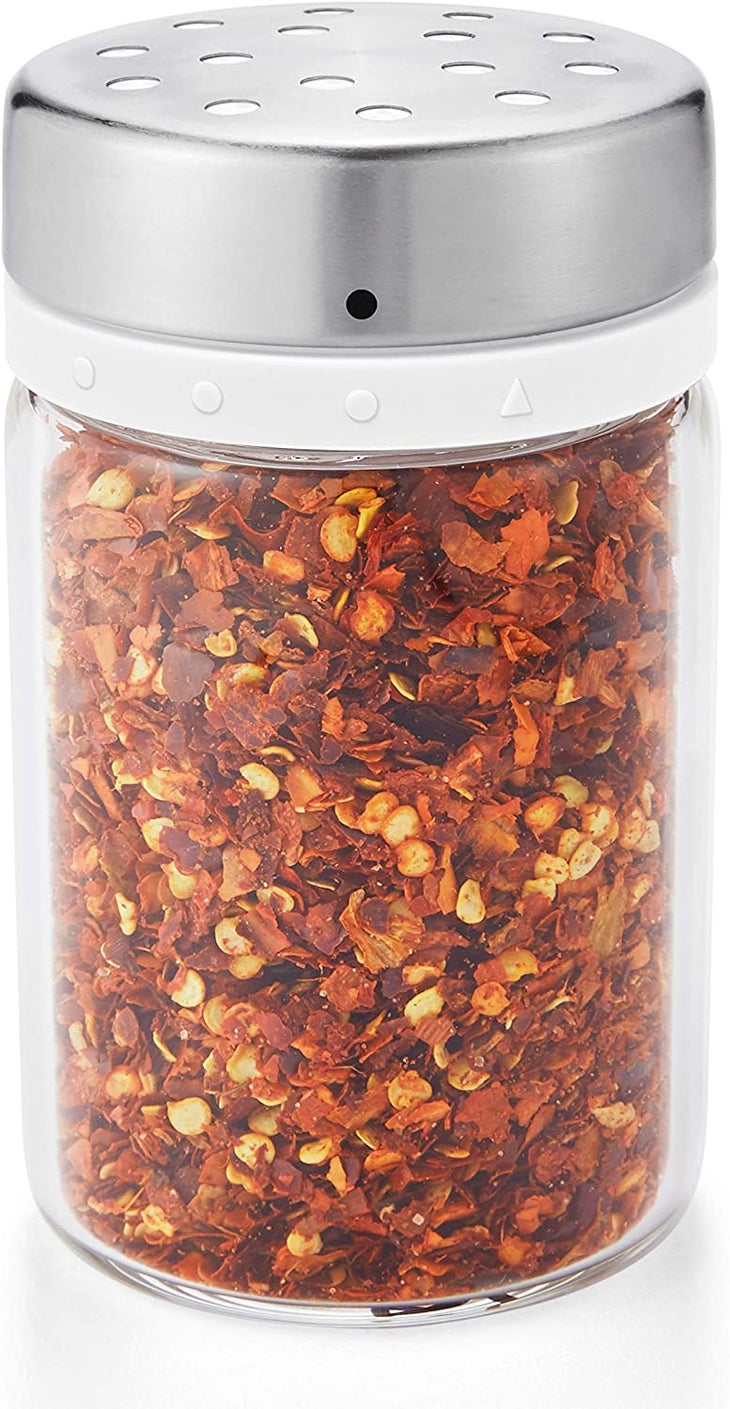 Fully Adjustable
This shaker takes the cake for ease of use, with an easy-twist top and multiple settings.
What We Liked
This OXO Good Grips shaker is the only one on our list without a handle, but it offers two settings for coarse and fine ingredients. An easy-twist top makes it simple to switch between coarse and fine holes, and the lid fully shuts as well, to preserve freshness. This shaker is dishwasher safe to boot. Get It Here.