Best Serving Bowls for Family Dinner
Stop eating out of delivery containers and straight from the pan, you deserve better. Besides, you'd be surprised how much a meal's presentation affects the quality of the experience. By taking the time to present food in serving bowls, you can slow down long enough to appreciate the work you put into cooking and dress up your food delivery ot takeout. We've selected some of the best serving bowls available, made from stoneware, quartz powder, and melamine. They come in a variety of sizes, colors, and patterns for the perfect fit for every home and every occasion.
Photo: Getty Images/iStockphoto
Heading out the door? Read this article on the new Outside+ app available now on iOS devices for members! Download the app.
Best for Everyday Serving
Delling 1.3 Quart / 43 Ounce Serving Bowl Set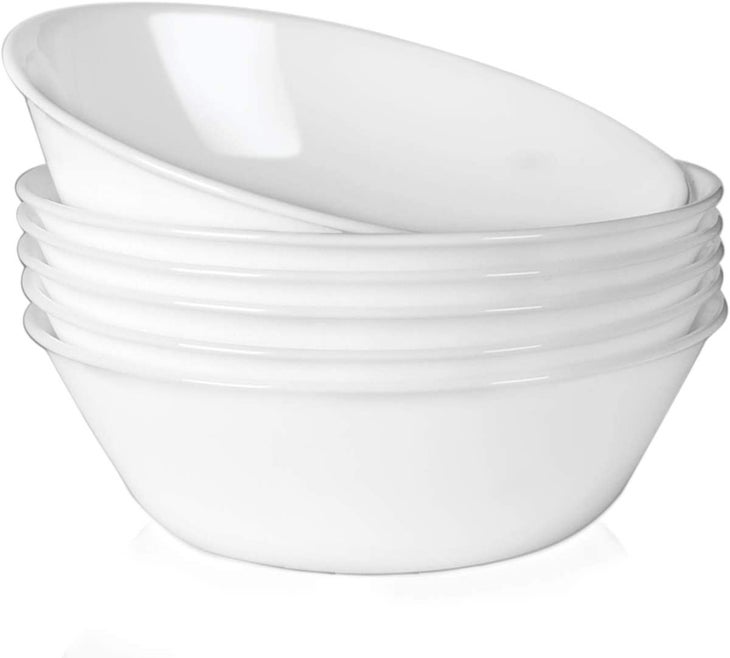 Strong and Stylish. Impact resistant with classic form, these 8.5 by 2.75 inch salad bowls combine quartz sand and ceramic for lightweight, stain resistant, and stackable dinnerware.
What We Liked
If you practice gourmet plating at home just in case you're called to serve on Top Chef, then these basic serving bowls are for you. They're functional and stylish and the high-gloss white finish lets your food stand out. Get it here.
Best for Entertaining
Certified International Talavera Melamine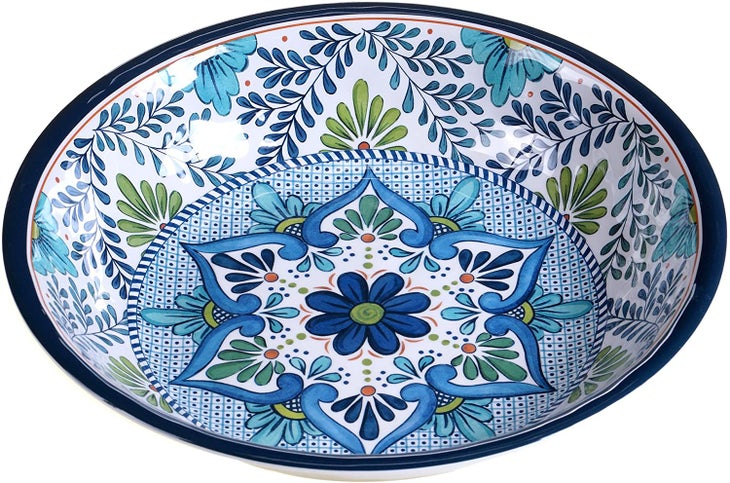 Heavyweight and Durable. This 13.75 by 2.75 inch, melamine serving bowl features a floral pattern with bright colors, it's dishwasher safe and hard-wearing.
What We Liked
We love gorgeous kitchenware that'll withstand the occasional drop or tumble without shattering. Melamine is dishwasher safe, and great for both indoor table setting or picnics. Buy it now.
Best for Special Occasions
Gibson Elite Casa Estebana 10 Inch Reactive Glaze Serving Bowl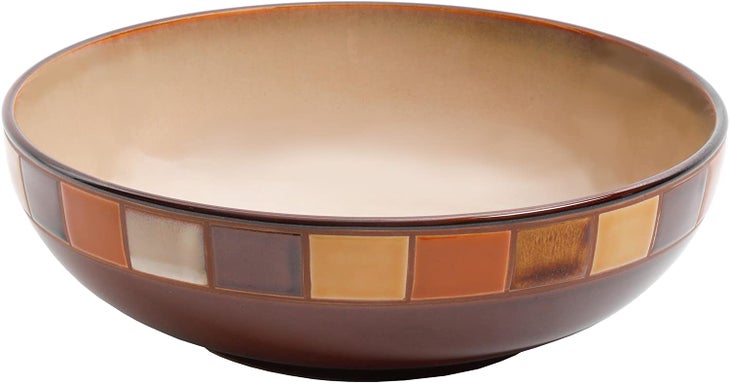 Artisanal Elegance for Family Dining. Every 10-inch stoneware serving bowl features a sophisticated tile pattern and unique reactive glazing.
What We Liked
This bowl will blend in with your existing dinnerware while dressing up weekday dinners. It's sturdy, dishwasher save and microwave safe for adding a little style to leftovers night. Buy it here.
Best Overall Serving Bowl
French Bull 11" Serving Bowl Melamine Dinnerware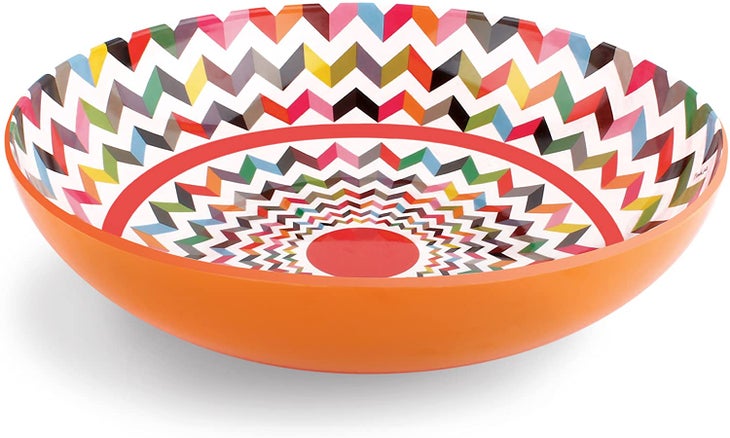 Bright Patterns for Summer Dining. This 11 inch melamine serving bowl combines a bright orange exterior with a striking zigzag interior pattern.
What We Liked
This is the bowl to get your potato salad to stand out at a potluck picnic. It's attention grabbing but also dishwasher safe and can withstand the hazards of outdoor dining and rambunctious barbecues. Get it now.