Best Smartwatches
Smartwatches used to be a thing you only saw in James Bond movies. A watch that does more than tell time? That was considered extravagant! Now, watches can do just about anything, and what's more, they're affordable enough for the Average Joe to own. From fitness tracking to communication capabilities, the functions a smartwatch can provide are virtually endless, and they can be enjoyed without breaking the bank, too. You don't have to be a superspy or Bear Grylls to get use out of a smartwatch. In the digital era, we could all do with one. Check out some of our favorite smartwatches below.
Heading out the door? Read this article on the new Outside+ app available now on iOS devices for members! Download the app.
Best Basic Smartwatch
Letsfit Smart Watch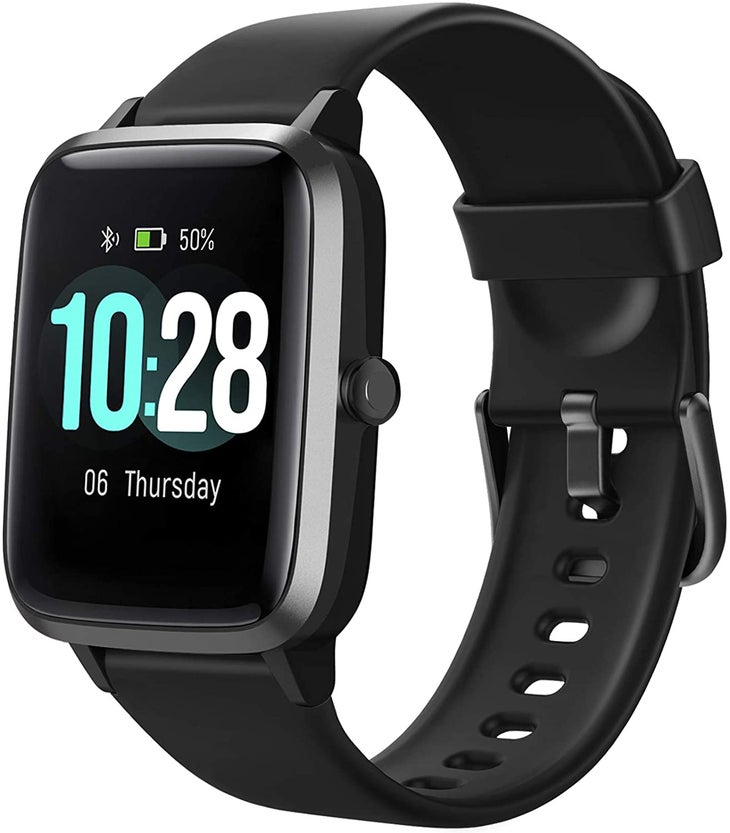 Clean and Simple
A functional, affordable smartwatch with a sleek and comfortable design.
What We Liked
With the Letsfit, you're getting an extremely practical smartwatch, with GPS connectivity to track steps, calories burned, and distance traveled, as well as messaging and social media connectivity capabilities (Facebook, WhatsApp, Twitter, and more). It also monitors sleep quality. The 210 mAh battery holds an impressive capacity, with 30-40 days of standby time and 10 days of active usage per 2.5-hour charge. Purchase It Here.
Best for Fitness Tracking
Fitbit Versa 2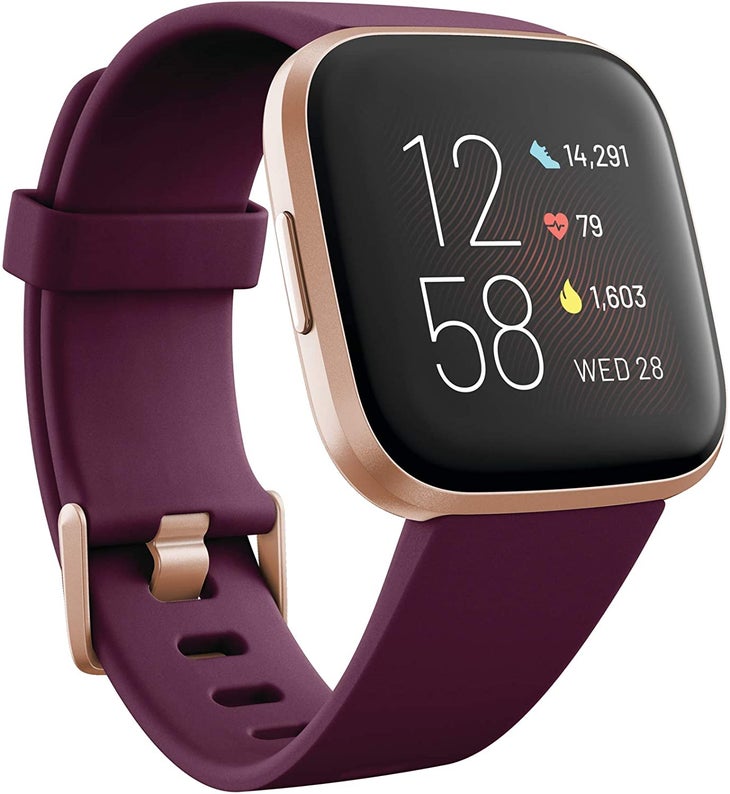 Get Fit
The smartwatch for those looking to take their fitness game to the next level.
What We Liked
Fitbits are perhaps the hallmark fitness smartwatch, and for good reason. They've been in the game since the beginning. Built-in Alexa compatibility helps manage schedules, check the weather, set timers and alarms, and more, all with your voice. Sleep trackers monitor heart rate, time asleep and restlessness, creating a sleep score to help you get better sleep each night. Spotify app controls are built into this smartwatch, and a 90-day free trial of Fitbit Premium is also included. This watch features over 20 built-in exercise goals and is completely waterproof, so you can even swim with it on! Buy Here.
Best Interface
Willful Smart Watch for Android Phones and iOS Phones Compatible iPhone Samsung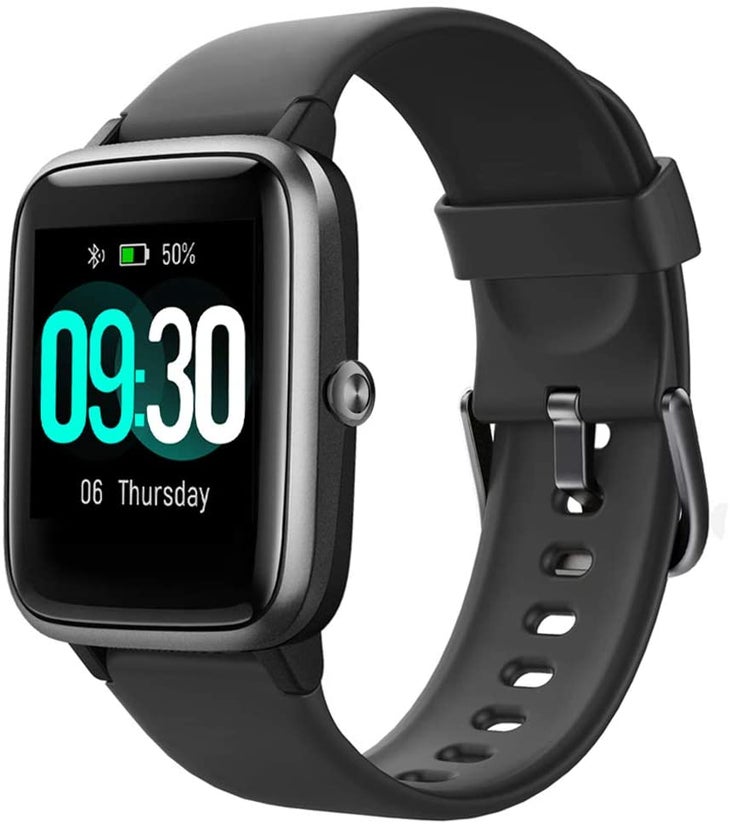 Easy to Use
This smartwatch makes tracking fitness and planning your day simple!
What We Liked
The Willful is one of those watches that has everything, and it just works. From 24/7 heart rate tracking to messaging alerts to an IP68 waterproof rating to the 30-day standby battery, the Willful has it all, with a simple, easy-to-navigate touchscreen interface that makes working with it a breeze. Order Online.
Best for Working Professionals
Samsung Galaxy Watch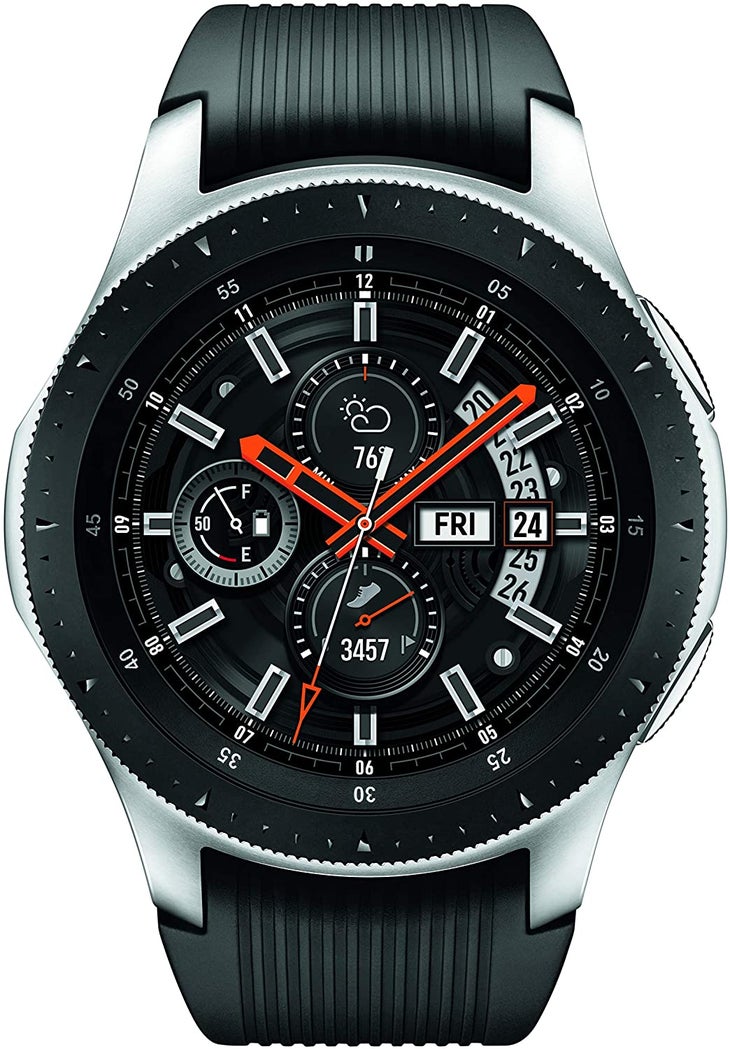 Analog Awesomeness
An analog watch that fits right at home in a white collar environment but still features health tracking.
What We Liked
The Samsung Galaxy doesn't really look like a typical smartwatch, with its classic analog design, but this screen transforms into a variety of layouts, featuring built-in health tracking and a Bluetooth connection so you can operate your phone from your wrist. The Galaxy isn't cheap, but if you're looking for a top-end smartwatch that can do it all while maintaining a traditional look and feel, this is your buy. Purchase Today.