Best Starter Sets for Brewing at Home
In the past few years, homebrewing as a hobby has steadily grown in popularity. Whether creating non-alcoholic kombucha or a diverse selection of beers, with the right kit and ingredients you can make and enjoy your very own beverages in the comfort of your own home, garage, or backyard. While it can seem intimidating to make your own home brew, it actually only takes a handful of supplies and the right blend of ingredients to successfully bottle your first batch. With a homebrewing starter set and a little bit of time, you can start making quality ales, lagers, stouts, or even kombuchas that will rival that of your favorite hometown brewery. Interested in playing the "mad scientist" and impressing your friends at the next BBQ? Check out some of the best homebrewing starter sets to get started today.
Heading out the door? Read this article on the new Outside+ app available now on iOS devices for members! Download the app.
Best Kombucha Starter Set
The Kombucha Shop Starter Kit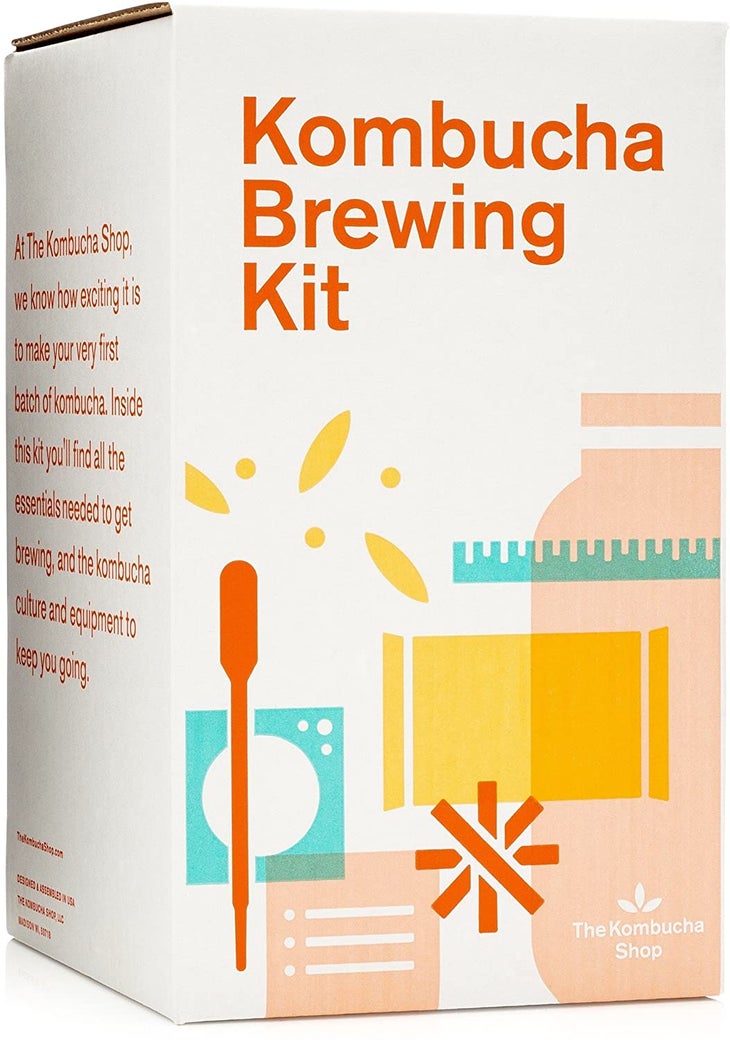 Simple & Healthy. This one gallon kombucha starter set with equipment, cultures, and instructions included is everything needed to brew your first batch of this healthy beverage. This kit includes a temperature gauge and pH test trips to take the guesswork out of the process for first-time kombucha homebrewers.
What We Liked
Not only does this Kombucha Shop starter kit come with great equipment and ingredients, it also includes endless customer feedback and support with guides, educational content, and customer support from an actual company representative to answer all your questions. Brewing kombucha is essentially a science, but this starter set can turn a beginner with no experience into a confident kombucha brewing master after a single brewing experience. Two sets to choose from include the 'regular' one gallon jug, scoby, tea, pH test strips and temperature gauge while the 'deluxe' version includes six 16-ounce bottles, bottle brush, and funnel with strainer for a complete brew to bottle experience. Get it here.
Most Professional Experience
Northern Brewer Homebrewing Starter Set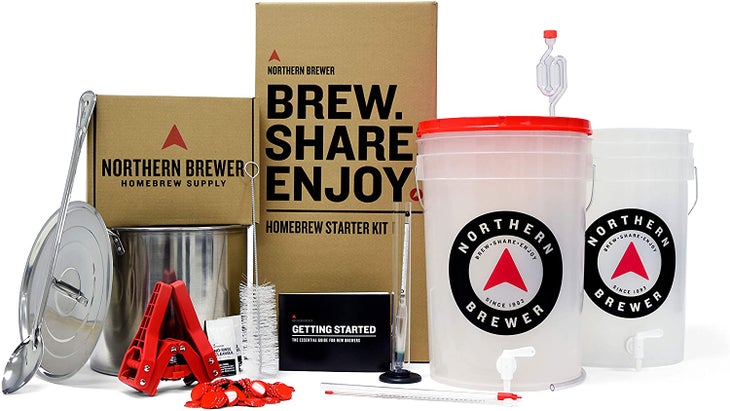 Robust & Foolproof. An all-in-one homebrew kit with Northern Brewer's Block Party Amber ale recipe, this starter set includes everything you need to create five gallons (or two cases) of a crowd-pleasing amber brew.
What We Liked
This starter set from Northern Brewer has all the professional-quality tools and ingredients you need to brew your first batch of delicious amber ale. The set includes everything from a hydrometer to a bottling bucket with spigot to the capping tool and caps needed to bottle up your first batch. Printable instructions, digital manuals, and online instruction videos take the guesswork out of brewing, whether it's your first time or you're a seasoned homebrewer. Plus, the company prides itself on creating an at-home experience for beer lovers provided by dedicated and experienced brewmasters, and they provide an impeccable level of customer support to make the process of homebrewing informative, fun, and supportive. Get it now.
Best Comprehensive Starter Set
Craft A Brew Starter Set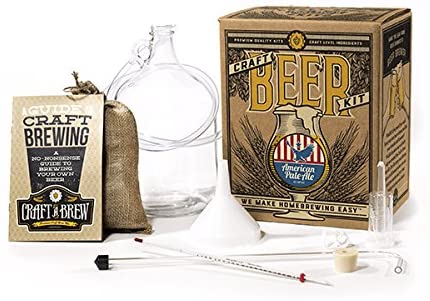 Most Beer Options. With 12 beer styles to choose from—including hard cider—this starter set is great for beginner homebrewers looking to craft their first home brew with easy-to-follow instructions and simple but quality ingredients and equipment.
What We Liked
The Craft A Brew starter homebrewing set comes with a one gallon carboy, funnel, racking cane, transfer tubing, thumb clamp, thermometer, airlock, sanitizer, and the necessary ingredients for 12 different brew recipes. It's completely reusable so you can reorder new ingredients from Craft A Brew to try different recipes or make your own. Buy it here.
Best for Absolute Beginners
Mr. Beer Complete Beer Making Kit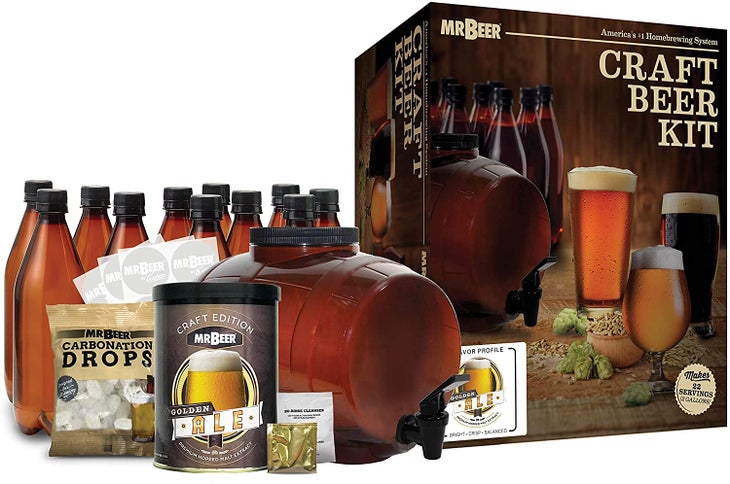 Simple & Fun. A simple, easy-to-follow starter that allows you to brew your first batch in as little as 30 minutes and enjoy a fresh bottle within three weeks. High-quality and all-natural ingredients are sourced from a real Australian brewery, Coopers, and shipped fresh worldwide.
What We Liked
This starter set from Mr. Beer is designed with top of the line products and ingredients from a real Australian brewery for an authentic and simple experience right out of the box. Its foolproof instructions allow you to brew your first batch in as little as 30 minutes. Unlike the industrialized metal pots and amateur plastic buckets from other at-home kits, the Mr. Beer kit comes with its signature Little Brown Keg fermenter with built-in airlock and locking spigot, providing an eye-catching and seamless experience from fermentation to bottling. Buy it now.