Best Sugar Tongs
Traditionally, restaurants and diners would serve coffee or tea alongside a bowl of sugar cubes accompanied by a small set of silver tongs. Today, sugar tongs are more commonly found in fine British tea houses and other traditional establishments that celebrate the ritual details of after-dinner drinks. Sugar tongs add a touch of sophistication to preparing tea and coffee, and they still have a beloved place in restaurants, cafes, and home kitchens that enjoy the finer things and appreciate tradition. Sugar tongs are intended for exactly what their name implies: grabbing sugar cubes. Next time you throw a tea party or want to impress guests with after-dinner coffee, ditch the sugar shaker and get yourself a dainty bowl, sugar cubes, and a nice pair of sugar tongs. We've compiled a list of some of the best options available.
Heading out the door? Read this article on the new Outside+ app available now on iOS devices for members! Download the app.
Most Functional
HIC Harold Import Co. HIC Sugar Tong

Simple & Handy. This simple, no-frills sugar tong from Harold Import Co. is made of dishwasher safe stainless steel from Japan. Whether you make your own sugar cubes or use purchased cubes of white, turbinado, or brown sugar, these tongs will do the trick.
What We Liked
Though it's also available in a slightly more elegant gold color with rose designs, the standard version of the HIC sugar tongs are simple and straightforward. These tongs feature squared off, flat edges with just the right amount of tension to pick up sugar cubes of all varieties without worrying about puncturing, flaking, or breaking them. Get it now.
Best Design
Elegance Silver Plated Sugar Tongs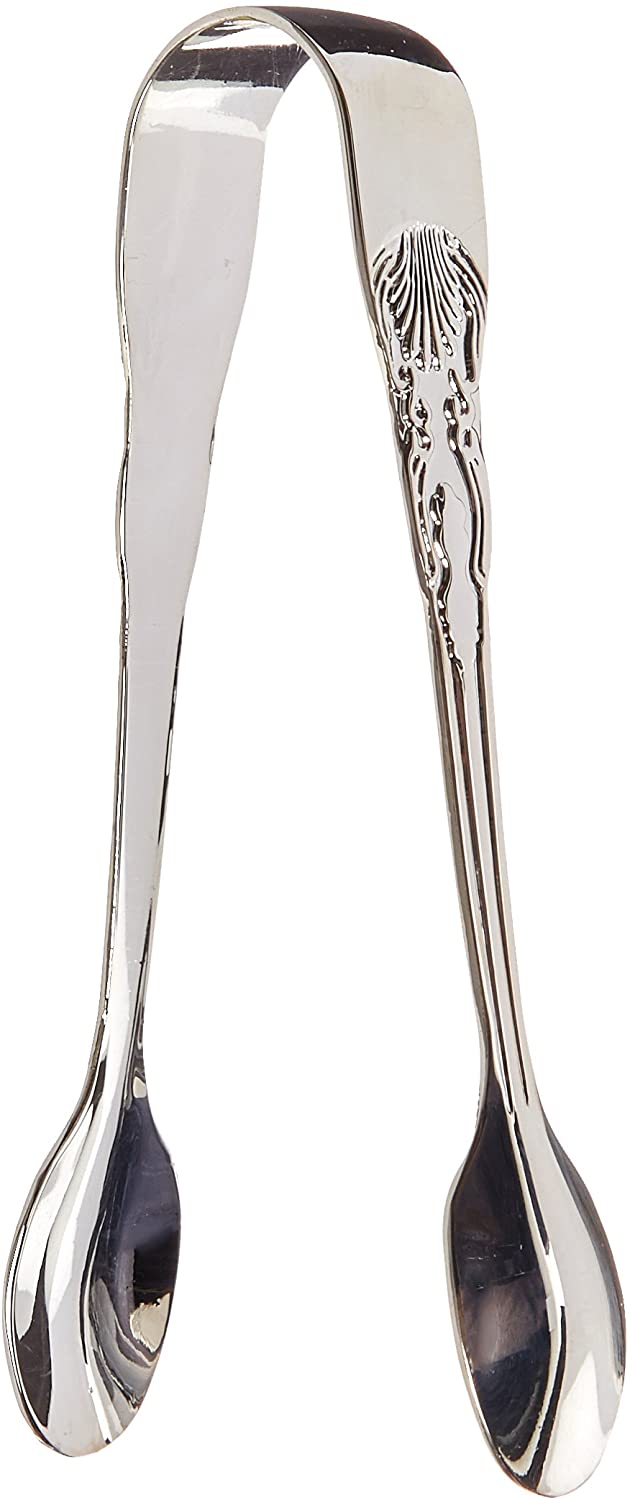 Elegant & Professional Design. With a tasteful and elegant design that's not overly ornate, these sugar tongs from Elegance are made for commercial use but make a great addition to any restaurant or home kitchen. They also serve as a great gift for the coffee lover in your life.
What We Liked
A spoon-like design allows these Elegance sugar tongs to grab sugar cubes of all kinds, in addition to things like lemon wedges, olives, nuts, and a variety of finger foods. The handle features just a touch of detail to make the tongs stand out, but they're not overly fancy as to seem like they belong only at a high-noon tea party fit for a queen. Buy it here.
Most Elegant
Imperial Porcelain Teaware Rose Handle Sugar Tongs

Tea Time in Style. With an elegant rose design embedded into the handles, these sugar tongs from Imperial Porcelain Teaware will have you serving drinks in style at every gathering. Functional, spoon-like rounded edges provide a variety of serving needs beyond sugar, and the aesthetic offers a conversation starter.
What We Liked
Made of Japanese imported steel and available in both silver and gold plating, these elegant and ornate sugar tongs will be a hit at your next tea party or every time you serve hot drinks. At four inches, these tongs are just the right size for sugar cubes, lemon wedges, and a variety of other garnishes. Buy it now.
Best Bundle
MSY Big Sunny Set of 4 Mini Serving Tongs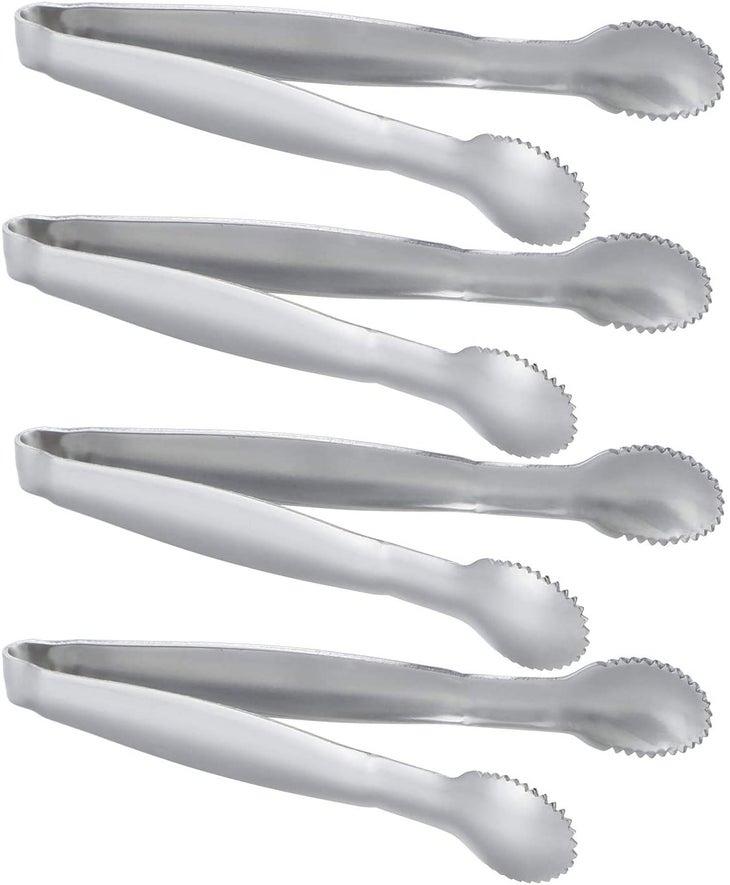 Four Serrated Sugar Tongs. Rustproof and dishwasher safe, the four mini serving tongs in this set feature rounded, toothed edges made of mirror-polished stainless steel.
What We Liked
This set comes with four mini serving tongs, meaning you'll have one for sugar cubes, candy, lemons, and olives, or you can mix and match for a variety of needs. The serrated edges offer more friction and points of contact to pick up and serve foods, especially those that tend to be more slippery. They're dishwasher safe, easy to clean, and make a great utensil to have on hand at cocktail, tea, and birthday parties. Get it here.