Best Utensil Holders
Jamming all of your kitchen utensils into a drawer can get messy, particularly with awkwardly-sized utensils like whisks, tongs, and spatulas. A utensil holder provides easy access for the utensils you use most and keeps them organized as well. Below, we've highlighted a great selection of utensil holders, featuring a variety of sizes and styles.
Heading out the door? Read this article on the new Outside+ app available now on iOS devices for members! Download the app.
Most Versatile
American Mug Pottery Ceramic Utensil Crock Utensil Holder, Made in USA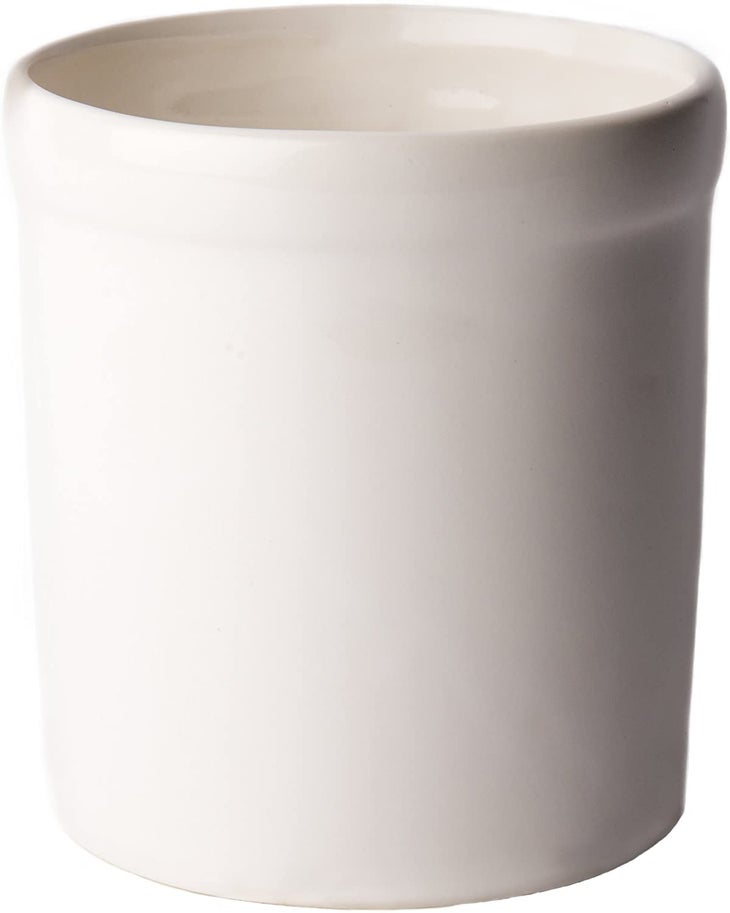 Large, Wide Holder
This utensil holder can easily double as a wine bucket or ice cream bowl.
What We Liked
With utensil holders, there aren't a lot of possible functions to cover, but this holder is sized 6 ¾ inches by 6 inches, so its width is more comparable to its height than most holders, which are typically taller and skinnier. This means it works better for a variety of uses. For example, you can use this as a wine bucket, an ice cream serving bowl, and more. It's dishwasher, microwave and oven safe, and it's handcrafted with top-end stoneware. Get It Today.
Best Design
Le Creuset PG1002-59 Stoneware Utensil Crock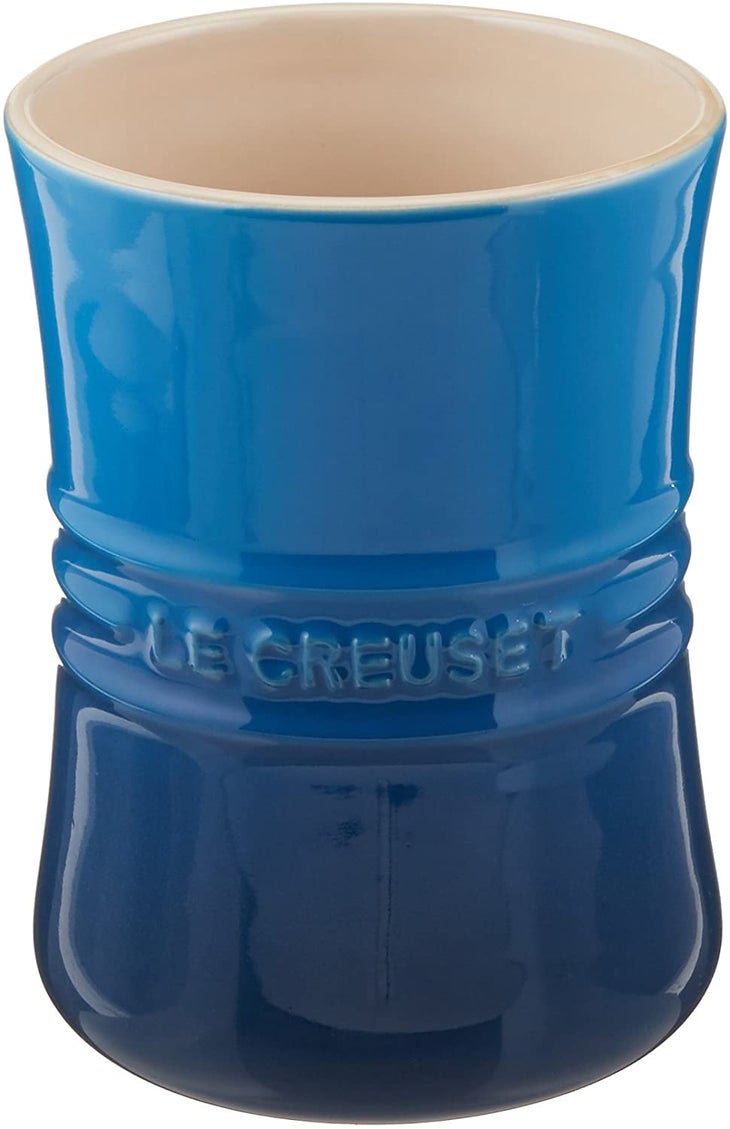 A Beautiful Holder
The Marseille and Cerise finish options on this utensil holder give it a colorful and vintage look.
What We Liked
This one-quart holder features an enamel coating on the exterior, finished in a glossy blue Marseille or red Cerise hue. This holder provides even heat distribution and high heat retention. It is also freezer, oven, microwave, broiler, and dishwasher safe. While you likely won't be needing any of that in a utensil holder, the external design is a great choice if you're using the Le Creuset set of cookery, as it matches their casserole dishes, baking pans, and other stoneware cookery. Plus, this holder makes for a perfect centerpiece as well. Order Today.
Best Small Holder
Chef'n Tool Crock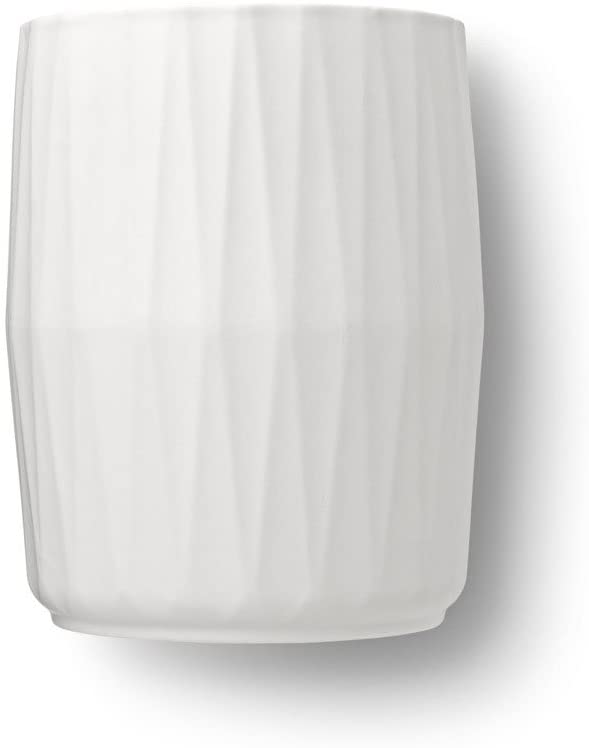 Short and Sweet
This little utensil holder is an excellent addition to any kitchen counter, whether as a flower holder or utensil crock.
What We Liked
The creamy matte finish on this holder means it comes with a sense of style, and while this is a smaller holder (five inches in diameter), it still has space for plenty of utensils (up to 14 on average, according to the listing). An excellent addition to any kitchen space! Buy Now.
Most Durable
Now Designs Terrain Sandstone Utensil Crock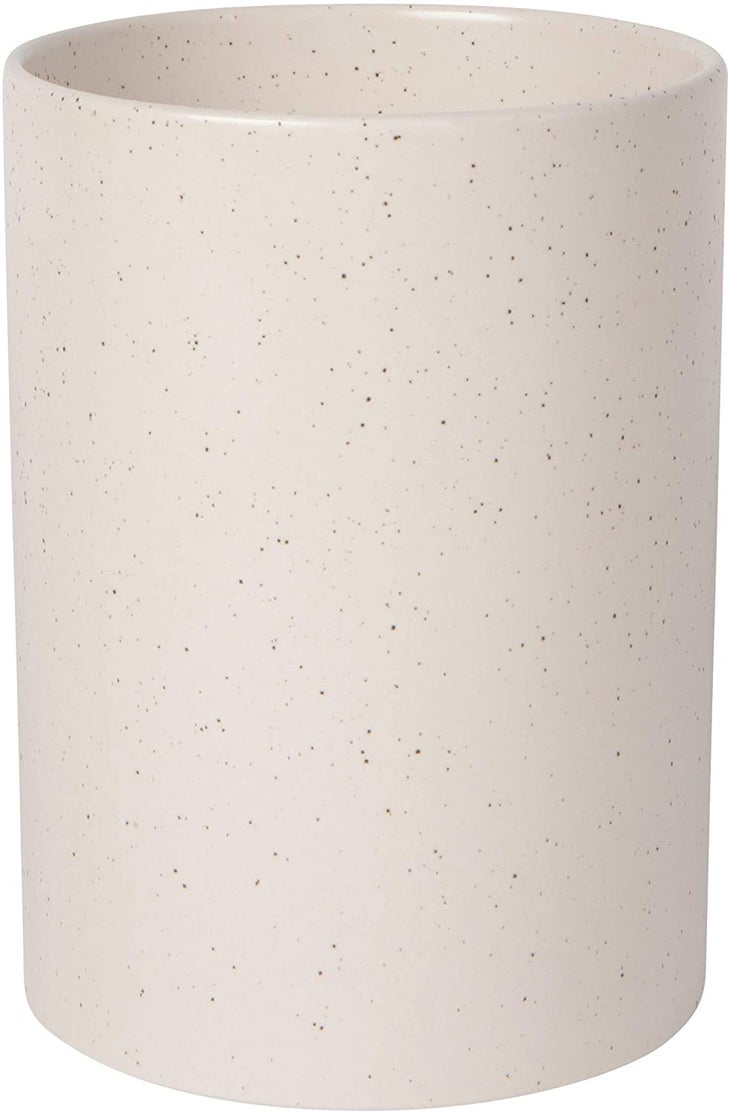 Tough with Lots of Styles
The varying finishes available for this sturdy utensil crock ensure it can accentuate any kitchen setting.
What We Liked
This holder is the most durable on our list, with a galvanized steel construction that's naturally immune to shattering, but with a powder-coated finish to still provide that ceramic look. This is a great option if you're worried about knocking your crock over or dropping it, but it also comes in eight beautiful designs, such as Horizon, Medina, and Meridian, so it isn't a boring or basic holder by any means. Purchase Online.