Display Your Baked Goods with a New Cake Stand
Home bakers, are you tired of working for hours on an impressive cake or pastry and then presenting it on a plain plate or platter? Do you wish there was something a little more suitable for your beautiful baked goods? Invest in a cake stand. You likely only need one, it's a product that will last you for years and once you have it, you'll be oh-so-glad you bought it. There are a lot of different cake stands out there, in a variety of shapes, sizes and styles, so which might be right for you? Start with these four options.
Heading out the door? Read this article on the new Outside+ app available now on iOS devices for members! Download the app.
Best for the Serious Decorator
Kootek Aluminium Alloy Revolving Cake Stand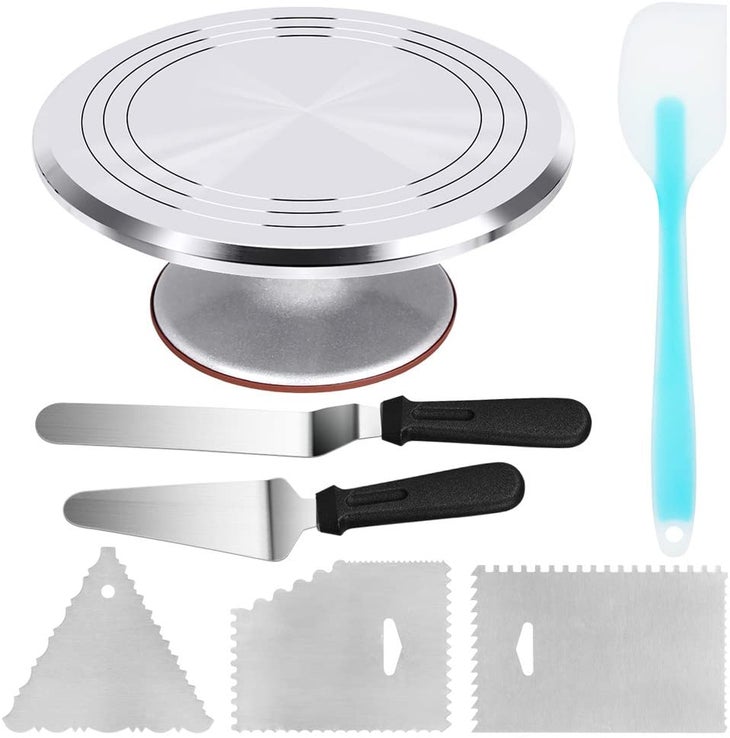 Take Your Cakes to the Next Level. This cake stand is so much more than just a cake stand.
What We Liked
You could buy a cake stand that's just a cake stand — or you could buy this option from Kootek, which revolves for easier decorating and comes with an angled icing spatula, several icing smoothers and cake cutters and servers. You have everything you need to start decorating and serving beautiful cakes as soon as you open the box, sans the actual cake. Buy Yours Today.
Best for the Party Hostess
VILAVITA 3-Set Antique Cake Stand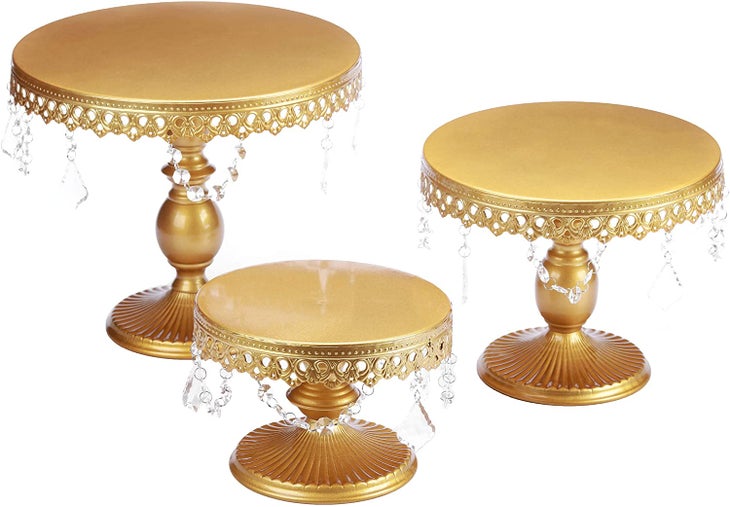 Serve Your Baked Goods with a Little Glitz and Glam. Impress your guests with a display of baked goods fit for a bakery.
What We Liked
If you frequently host parties, brunches and the like, then you may find yourself needing more than one cake stand and you may find you want those cake stands to have a decorative element. If that's the case, consider this set of three cake stands from VILAVITA. The gold stands have a vintage look and come in three different sizes, so you can display your cake, quiche and scones all at once. Order Now.
Best for the Serious Snacker
HBlife Acrylic Cake Stand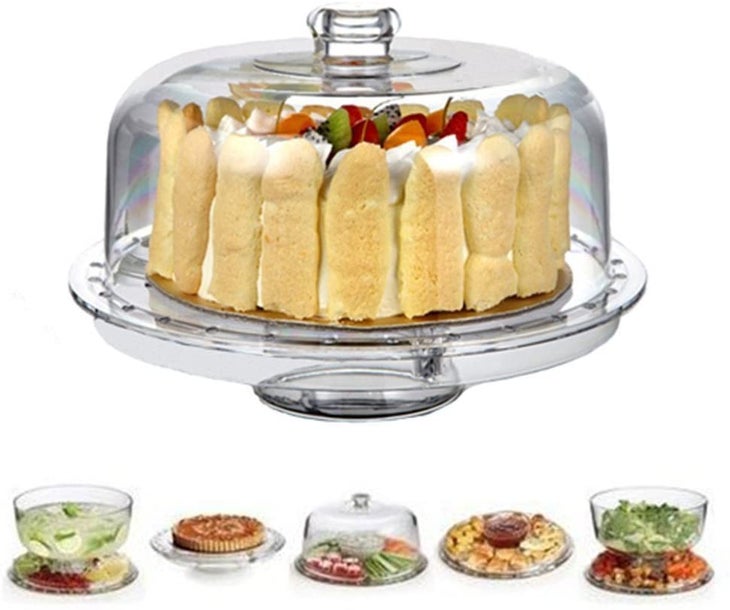 Enjoy Your Cake – Plus So Much More. Keep baked goods and a variety of snacks fresh for longer.
What We Liked
If you don't plan on serving and eating an entire cake all at once, you may want a cake stand that can protect your cake for multiple days. This cake stand, with a domed glass top, can do just that. However, turn the stand over and it becomes a serving tray for other snacks, from chips and dips to veggies. Click Here to Purchase.
Best Classic Option
Libbey Selene Glass Cake Stand with Dome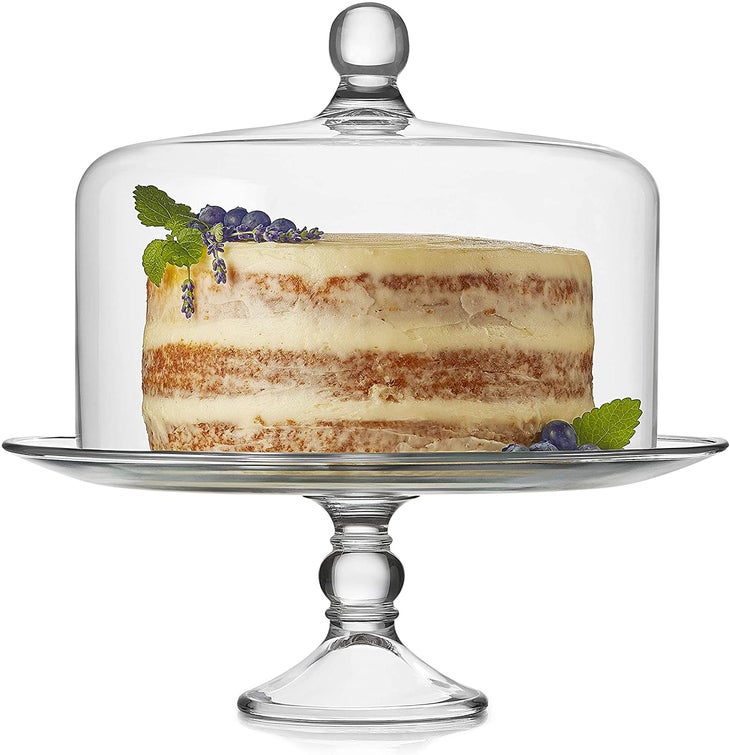 You Can't Go Wrong with This Classic Look. Sleek and stylish, this cake stand fits any kitchen.
What We Liked
Worried your cake stand won't fit into your kitchen decor? Worry no more. This classic cake stand is all glass, with a domed top that can fit tall cakes and piles of cookies or muffins. It fits any decor, easily, and will keep your food fresh for days. Get Yours Here.