The Best Conical Fermenters
Sometimes unique kitchen tools end up being the most useful. This is the case for the incredible technology of conical fermenters. You can get creative in the kitchen with everything you need to start home brewing or winemaking! (Don't drink? You can also make kombucha!) With the help of conical fermenters, you'll be surprised by what you can do. Fermenting can be a complicated process, but it is made easier with the right equipment. With plenty of conical fermenters on the market, it may be tough to find the best for you. That's why we've put together a list of the top four conical fermenters for you to consider.
Heading out the door? Read this article on the new Outside+ app available now on iOS devices for members! Download the app.
Best Design
FastFerment Conical Fermenter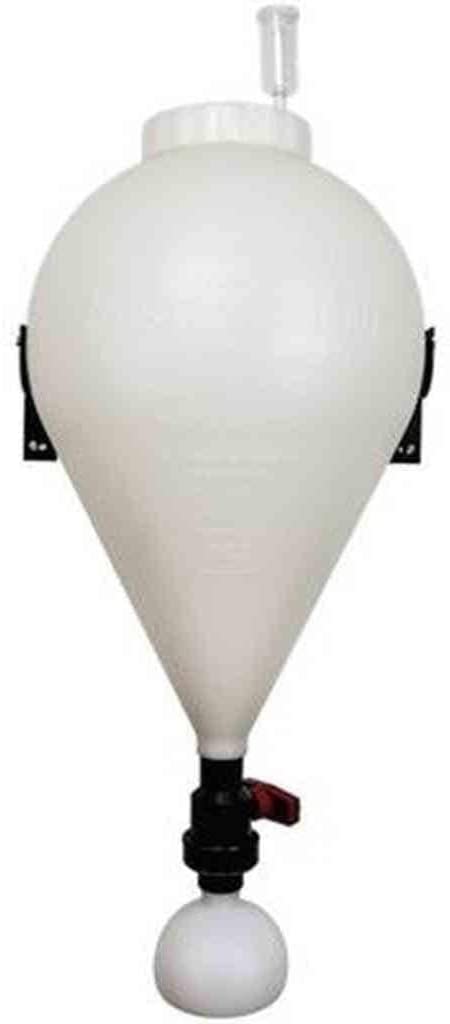 Great for Beginners
New brewers will love this easy-to-use system.
What We Liked
Don't worry about your first fermentation. Learn from the pros at FastFerment. This fermenter comes with step-by-step instructions and a system that requires less work than the regular fermenter. It has a 7.9-gallon design that even eliminates sediment and exposure to oxygen, making for consistent, quality results. Bottoms up! Order Online.
Most Innovative
The Catalyst Fermentation System from Craft A Brew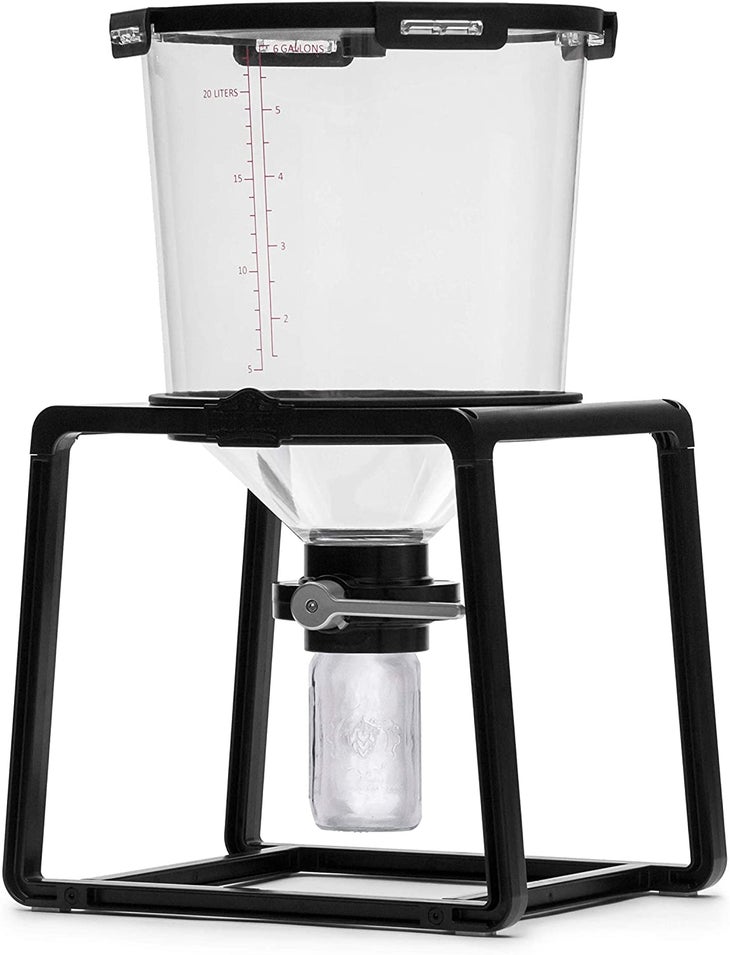 Future of Fermenting
This modern fermentation system sets the standard for younger generations.
What We Liked
Know all the tricks of the trade? You'll still learn something new with the Catalyst Fermentation System from Craft A Brew. If you're new to brewing, you will feel like a master brewer in no time. This system has an attractive design and an innovative approach that simplifies the fermenting process. It includes a 6.5-gallon conical tank, transfer tubing, a 16-ounce wide-mouth glass mason jar, and more! Order It Today.
Best Small Batch Fermenter
Brew Demon Conical Fermenter by Demon Brewing Company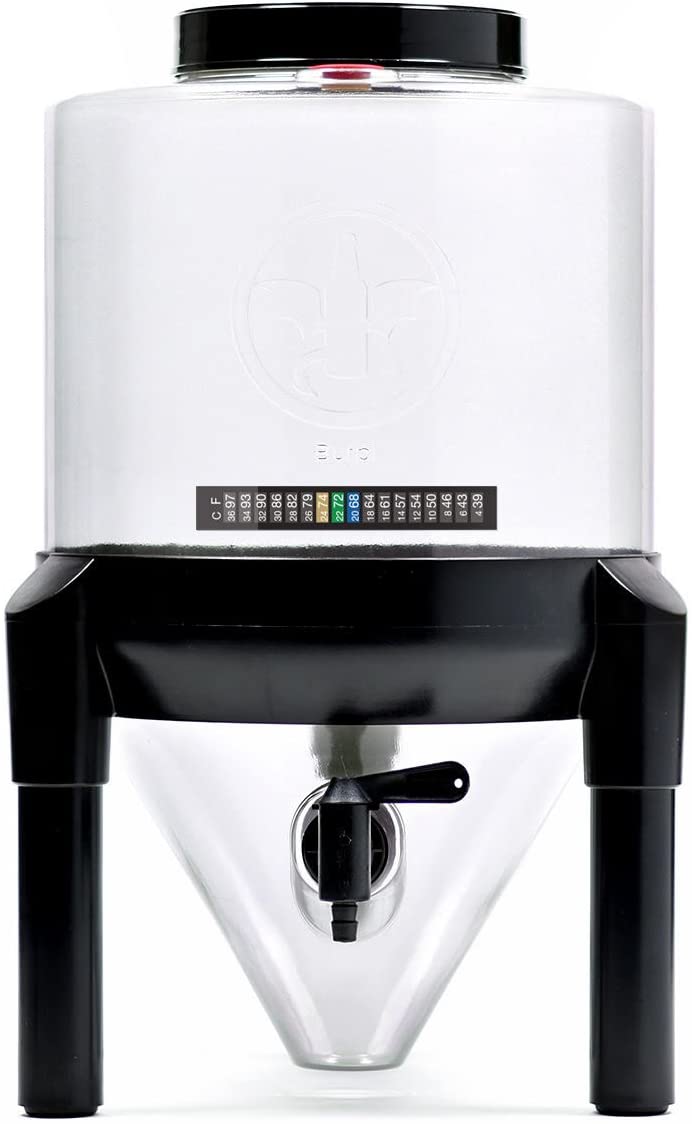 Small Batches, Great Success
This small-batch fermenter makes perfect brewing simple.
What We Liked
You don't have to open up an entire brewery to enjoy a fermented beverage. Choose this revolutionary system designed to produce smaller batches without sacrificing quality. The design is fit for 2 to 2.5-gallon batches of a variety of fermented recipes. It's also made with BPA-free, durable food-grade PVC for great flavor. Plus, it's backed by a two-year warranty! Buy Now.
Most Efficient
FastFerment Complete Conical Fermenting Set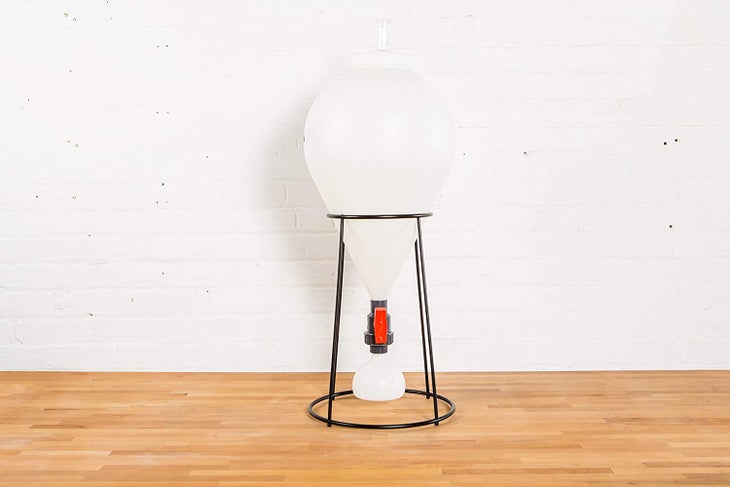 Full-Throttle Fermenting
Everything you need for fermenting, all in one system.
What We Liked
Want to give the gift of fermentation? This best-selling, special edition package includes everything you need for a great brew. Made with durable material, this 7.9-gallon conical fermenter makes brewing an easy process with no disruptions to the fermentation process. Everyone can get fast, amazing results, which means it makes for a great gift — even if that means buying it for yourself! Get Yours Online.