The Best Food Mills
A food mill can be a useful kitchen tool for making smooth sauces, soups, jams, mashed potatoes, and more. These versatile devices typically feature a hand crank and one or more perforated discs that purées, mashes and grinds foods. When trying to choose the best food mill for you, consider important aspects like size, durability, ease of use, included discs, and price. We've pulled together four great options to get you started.
Photo: Getty Images/iStockphoto
Heading out the door? Read this article on the new Outside+ app available now on iOS devices for members! Download the app.
Best Value
OXO Good Grips Food Mill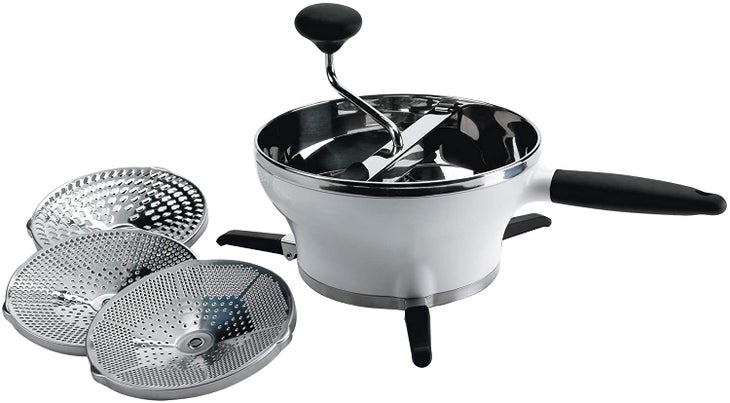 Three Grinding Discs. Coming with three stainless steel grinding discs and boasting a 2.3-quart capacity for just $50, this OXO food mill stands out as the best bang-for-your-buck option on our list.
What We Liked
This manually-operated food mill from OXO comes with fine, medium, and coarse discs, so you can try out different sizes for different foods to reach that just-right consistency—an impressive amount of versatility for its budget-friendly price. Get it now.
Best Electric Option
WonderMill Electric Grain Mill Grinder
Grind Grain. Powered by a 1,250-watt motor, this flour grinder mill from Wondermill is very different from the other options here, as it is meant for those who want to use an electric option for grinding grains.
What We Liked
Designed to grind wheat, beans, rice, corn, and other small grains, this Wondermill grain mill is a great option for those looking to grind their own grain at home. Buy it here.
Most Durable
GEFU Flotte Lotte Stainless Steel Food Mill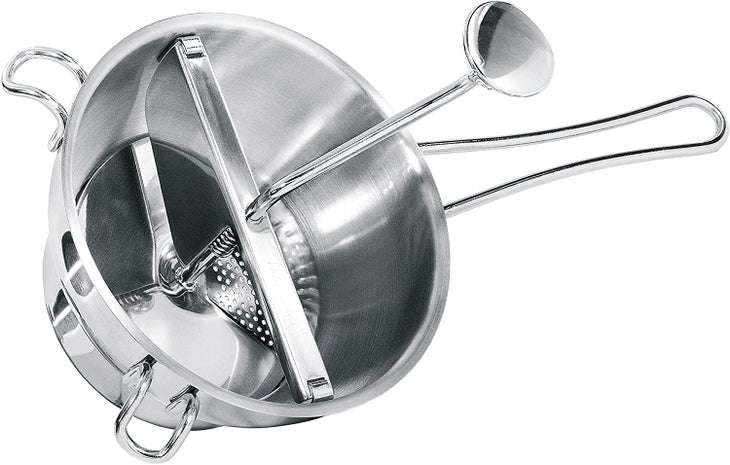 18/10 Stainless Steel. Made from 18/10 stainless steel, this GEFU food mill comes with two perforated discs and is appreciated by happy customers for its durable design.
What We Liked
This food mill from GEFU comes with a 3mm strainer disc as well as a 2mm grating disc, so you can create different consistencies with your stainless steel device. Get it here.
Best Variety
Mirro Foley Stainless Steel Food Mill
Simple to Assemble and Clean. Available in a two-quart size as well as a three and a half-quart size, this food mill from Mirro offers readers a variety of convenient options to choose from—to find that just-right size for your needs.
What We Liked
This food mill from Mirro boasts a stainless steel construction designed to allow for easy assembly and easy cleaning. Buy it now.