The Best Italian Cookbooks for Home Chefs
Pasta. Need we say more? And we're not talking about boxes of dried pasta from the grocery store with a jar of red sauce poured over it. We're talking about fresh pasta, real red sauce with vegetables, herbs, and cheese. Who doesn't love Italian food? Adding fresh pasta and Italian cooking to your repertoire will elevate even your rushed mid-week meals. This is about more than just following recipes. It's about learning the culinary culture of Italy. You can't find these sorts of secrets by Googling "how to make red sauce." You have to turn to a real cookbook written by trusted Italian home cooks and chefs. We're recommending four of the most authentic Italian cookbooks out there today. You'll get history, passion, and easy-to-follow recipes to turn your pasta game into the stuff of legends. Have a look at our top picks!
Heading out the door? Read this article on the new Outside+ app available now on iOS devices for members! Download the app.
Best Overall
Tasting Italy: A Culinary Journey by America's Test Kitchen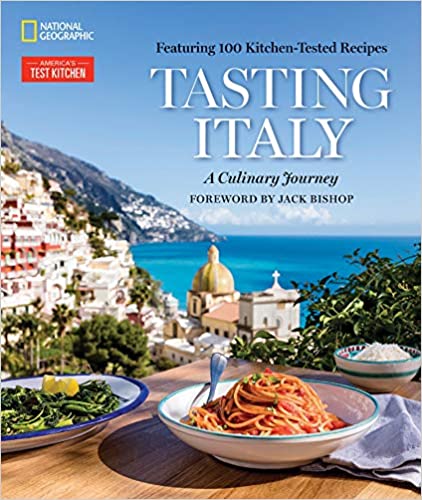 Recipes, Maps, and More. From National Geographic and America's Test Kitchen, 100 recipes, 300 photographs, and 30 maps create an illustrated guide through Italy's culinary history.
What We Liked
We love the "hidden gems" in this book, introducing you to Italian foods you've never tasted before with easy, go-to Italian recipes that have fed Italy for centuries. There's also information on wine regions, the history of Italian cheeses, and descriptions of traditional pasta shapes. It's a well-rounded Italian cuisine education! Order Online.
Runner Up
The Godfather: The Corleone Family Cookbook by Liliana Battle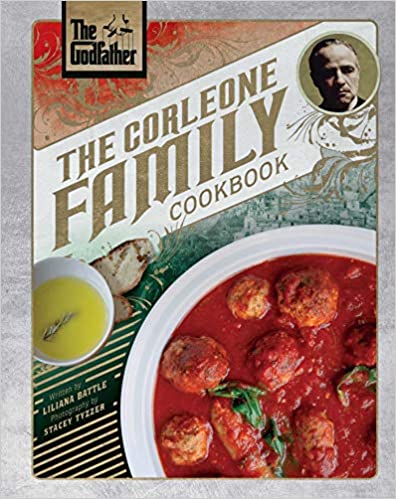 Leave the Gun, Take the Cannoli. A compilation of 75 recipes inspired by the Corleone family, including those name-checked in the trilogy, like cannoli, veal marsala, and Sunday sauce.
What We Liked
The book combines recipes with pictures and quotes from the trilogy, making this a perfect gift for fans of The Godfather who want to spend a little more time in the kitchen. The gorgeous photography will inspire you to set out marinated olives and fresh ciabatta with every meal. Purchase Yours Today.
Best for Beginners
Essentials of Classic Italian Cooking by Marcella Hazan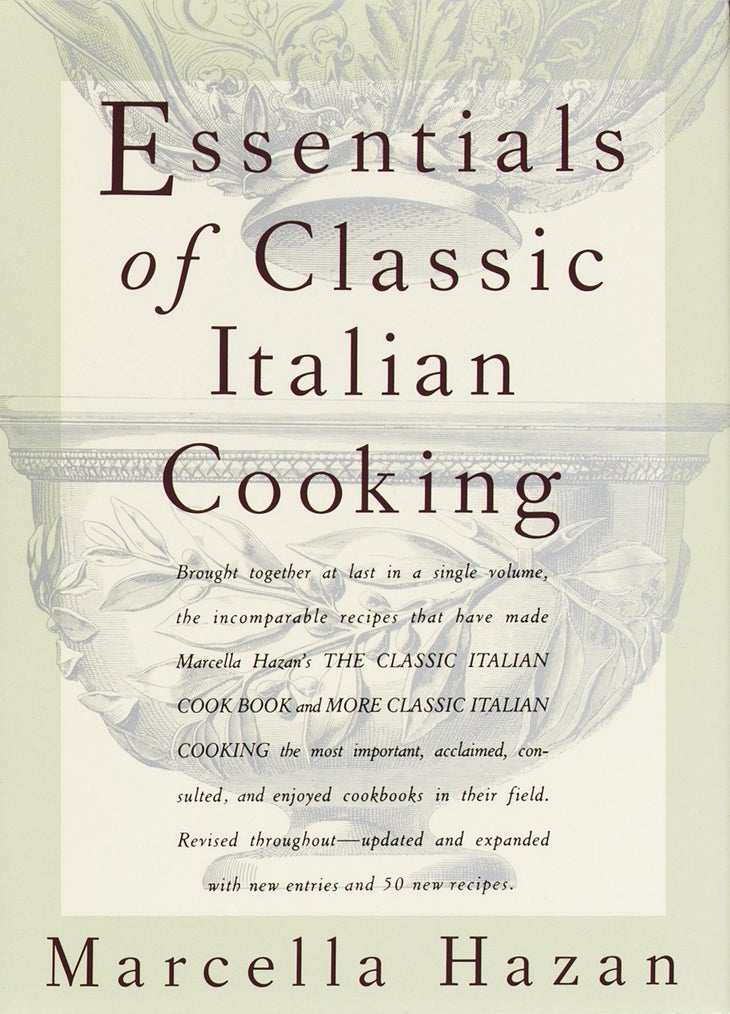 Accessible and Comprehensive Guides. This tome combines Hazan's previous works, The Classic Italian Cookbook and More Classic Italian Recipes, with 50 new recipes, along with guides to techniques and ingredients.
What We Liked
Every kitchen library needs encyclopedic works that are fast to reference and that explain tricky techniques. This one will inspire you to keep learning and practicing your Italian in the kitchen. It also contains authentic Italian recipes that will probably become "family recipes" you pass along. Get It Here.
Best Quick Recipes
Everyday Italian: 125 Simple and Delicious Recipes by Giada de Laurentiis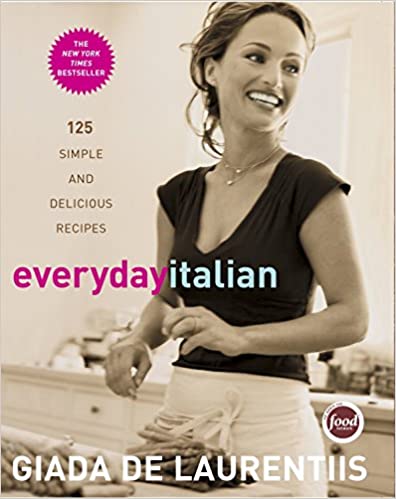 Delicious and Beautiful in a Flash. "Minimum fuss and maximum flavor," are the hallmarks of the Food Network show Everyday Italian, and now it's in book form with 125 recipes next to gorgeous photographs.
What We Liked
Just because we're busy doesn't mean we don't want gourmet. But the less time spent in the kitchen, the better. It's the structure of this book we're obsessed with. When you don't know what you're in the mood for, it's easy to find inspiring recipes based on what's already in the pantry. Giada is an Italian queen, and her homeland passion is alive and well in this lovely cookbook. Buy Now.